Tell us a bit about yourself.
Serena Hill: I'm an innocent looking, actually sweet, nasty cum hungry whore. I'm the chillest person you will ever meet, I just like to hang out and have sex. in my free time I love to read, go to the beach of course, and I also enjoy making sculptures so I'm great with my hands!
Describe yourself growing up?
Serena Hill: I was full of energy and imagination, never got enough attention and I've always wanted a lot of it haha.
What are your stats/measurements?
Serena Hill: I'm a 32C-27-25 maybe, and I'm 5'3 107 lbs. Don't know know waist measurements
How did you start within the industry?
Serena Hill: I did sex work on and off since I was 19 always working another job, this past year I started doing Onlyfans again and the thought popped in my head to do mainstream porn, it was actually something I could see myself doing. And it would help promote myself of course. I randomly came across a long time porn director in Austin and met with him and he called my now agent!
How did you create the name?
Serena Hill: I've wanted to change my name to Serena for a long time now, I love the name, and Hill is my real last name. I'm trying to tarnish my family name hehe.
What do you enjoy most about being a porn star?
Serena Hill: Being on set is really fun, I've always wanted to do something in acting or film production. and I get paid a decent amount of money to do one of my favorite things.. have sex!
Where do you see yourself in 5 years time?
Serena Hill: Hopefully making my own productions whatever they may be, definitely still having a lot of sex.
What is your favourite sexual position on & off camera & why?
Serena Hill: Doggy anytime, I just love being fucked hard.
Which porn star would you most like to work with?
Serena Hill: Kay Lovely or Valerica Steele! or my hopeless dream would be Kira Noir. All of those women are out of my league lol! or I'm out of theirs however it goes haha. No I was right the first time.
What would you change about the adult industry?
Serena Hill: I would put more women in charge.
Have you ever been grossed out during a shoot and if so how did you handle it?
Serena Hill: Not really, I don't get grossed out easily and I'm very comfortable with the human body. One time a man was filming his first scene with me and I asked him to use a baby wipe since I was eating his ass, just to keep things clean, but I honestly would have ate it either way. I'm nice about it, I think everyone in porn tries hard to keep everything clean and looking good so there is a standard.
Are there any sex acts that you haven't shot yet but want to?
Serena Hill: Getting a train ran on me lol or a Bukkake.
There is often a stigma around the adult industry, has this affected you and if it did how did you handle it?
Serena Hill: It hasn't affected me yet, porn is my whole world right now and I'm mostly around people who do porn and think how I do. if I blow up on social media I'm sure I will get hate, but I honestly don't care about others' opinions of me.
What is the weirdest thing that you've been asked to do during a shoot?
Serena Hill: Everything in porn is kind of weird but I like weird! I had to eat cum out of chocolate fondue in a scene, but I thought that was hot more than weird.
What advice would you give to someone wanting to get into the industry?
Serena Hill: Be really sure about it, think about anything and everything that could happen now or in the future. And my recommendation rather than my advice would be don't do porn if you're not a whore!
What hobbies & interests do you have outside of the adult industry?
Serena Hill: Reading, playing video games, making art! one day making short films.
Do you use sex toys? If so which ones?
Serena Hill: Of course! I use all kinds, vibrators, dildos, butt plugs. I've somehow broken two vibrators..
To date which porn scene are you most proud of & why?
Serena Hill: My second scene ever. it was a VR cosplay of Ramona Flowers who is a character I love! VR can be long shoots and I had to act for the first time in a while, but the crew thought I did amazing and remembered everything well! they didn't think it was only my second shoot.
Do you watch porn if so what type?
Serena Hill: Yes, I watch porn on reddit mostly, you can find me browsing on r/freeuse and r/cumsluts haha.
If you directed a scene what would it be about and who would feature?
Serena Hill: I love freeuse I think it's so hot and the scenes are always fun and funny. A freeuse scene in the teachers lounge maybe, I'd love to see Liz Jordan with some huge guys in porn living out my biggest fantasy.
If you were interviewing a porn star what would you ask them? & answer this question
Serena Hill: I would ask what do you do if you have zero connection with your scene partner(s)? For me, this is where the acting comes in. though, I like sex enough that it's not too hard to just focus on that.
What really turns you on?
Serena Hill: Teasing and dirty talk. I want someone touching me and telling me to beg for it.
Who, within the adult industry would you like to nominate to answer these questions?
Serena Hill: Sawyer Cassidy
Weed or alcohol?
weed.
Bong or joint?
Joint.
Tattoo or piercing?
Tattoo.
Tattoo in ass or pussy?
Ass baby.
Fuck a fan or masturbate?
Fuck a fan.
What a size dick fan?
Doesn't matter as long as you know what you're doing.
Orgy or gang bang?
Gang bang.
Lick pussy or suck dick?
Suck dick.
Meat or vegan?
Meat.
What's your fav food?
Crab.
Serena Hill was interviewed by Lior
To see more of Serena Hill click the links below
Who's your favorite porn star?..
RECENT INTERVIEWS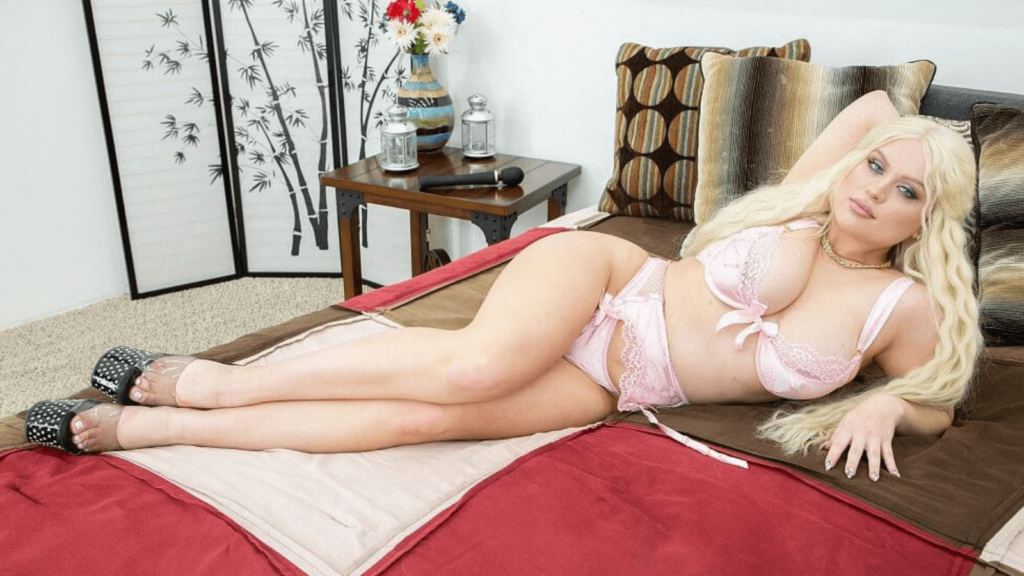 London Laurent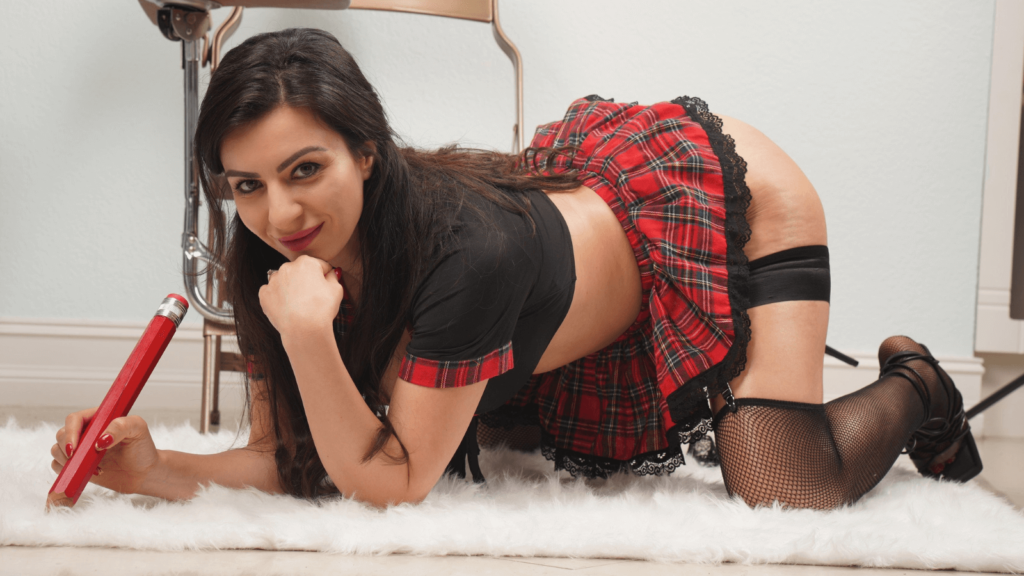 Alina Angel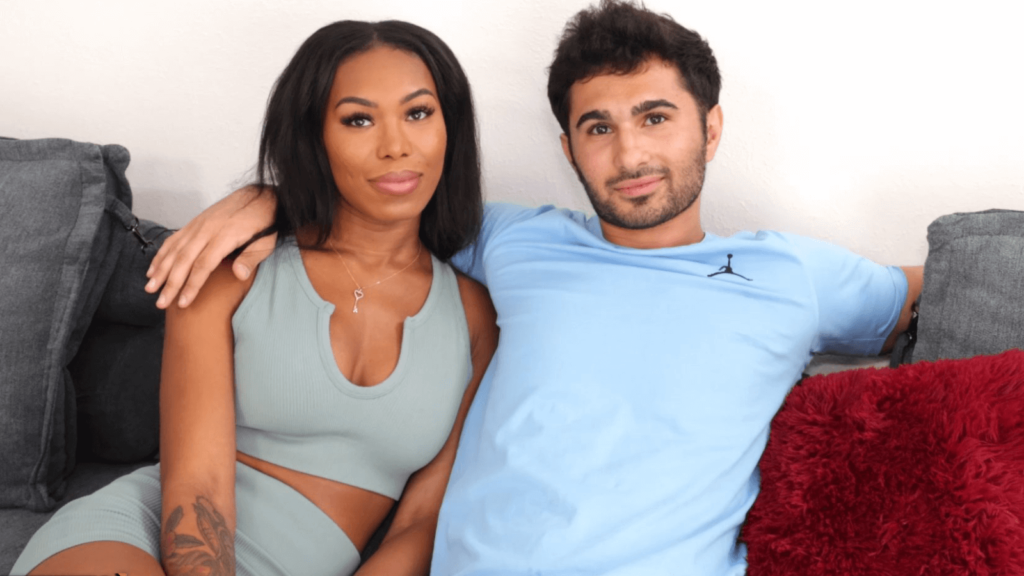 Zane Walker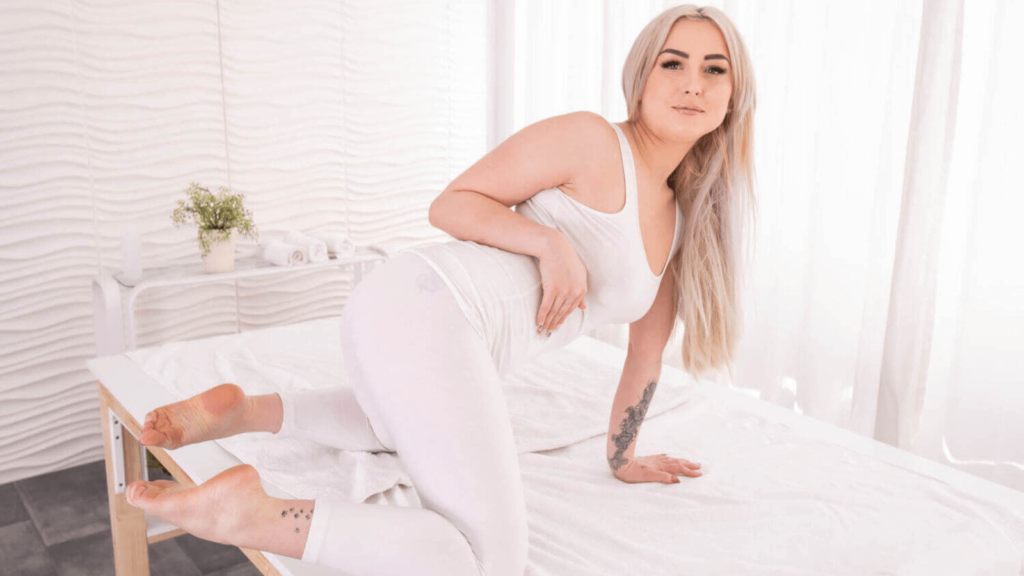 Lisi Kitty





MOST POPULAR INTERVIEWS