LONDON LAURENT

Tell us a bit about yourself.
London Laurent: I am a small town girl from Virginia who moved to California after college to pursue my dreams.
What are your stats/measurements?
London Laurent: I am 32DD-28-40. I am 5'1 and weight 128 lbs.
How did you start within the industry?
London Laurent: I had some friends established in the industry. Last year around June, I began to grow curious and started asking lots of questions. I was nervous to take the leap and wanted to make sure it was a decision I was sure of if I did decide to do it. I thought about it for about nine months. When I was ready to fully commit, my friends referred me to get into my agency. Which I appreciate very much. The rest has been history.
How did you create the name?
London Laurent: I was a dancer before porn. My stage name at most of the clubs I worked at was London. I knew for porn I would need a last name too. My best friend who I worked with came up with the name and I loved it. So it stuck.
Why do you want to become a porn star?
London Laurent: I love the sex industry but I wanted to make a brand for myself beyond a cute girl you'd randomly see dancing for you in a club. I wanted to pursue porn because it gives an opportunity to build a business around "London Laurent" and attain the highest levels of what I am capable of in my career.
Where do you see yourself in 5 years time?
London Laurent: In five years, I hope that I am continuing to grow in this industry. I want to learn with time, how to be the best performer possible.
What is your favourite sexual position on & off camera & why?
London Laurent: My favorite position is doggy. I don't know how to perfectly explain it, but the feeling is so different than other positions. It's more intense.
Which porn star would you most like to work with?
London Laurent: I already did a content trade with him, but Isiah Maxwell. He is known to be so kind and respectful. The perfect scene partner.
Are there any sex acts that you haven't shot yet but want to?
London Laurent: Yes, I am very open minded and would love to try almost everything that there is to shoot. What I like about this industry, it lets me have my own sense of sexual exploration.
There is often a stigma around the adult industry, has this affected you and if it did how did you handle it?
London Laurent: Yes, I have dealt with this stigma for some time now. Even when I was a dancer. At first when I was dancing, I inwardly judged myself because I carried a lot of guilt from the social stigma. However, with time and growing a deeper relationship with myself, I realized how beautiful it is to free yourself from social standards and create a beautiful life that YOU believe is worthwhile and fulfilling. Nowadays, people will sometimes say ignorant comments about my work but I choose to ignore it knowing that I am content in my life choices/experiences.
What advice would you give to someone wanting to get into the industry?
London Laurent: I would tell them to make sure that they have a good relationship with themselves (mentally, physically, and emotionally). This career path is not for everyone. They need to fully be aware of if they are capable of handling it and understand the consequences of what it means to put yourself on the internet forever in a sexual manner. If they are prepared, I say go for it!
What hobbies & interests do you have outside of the adult industry?
London Laurent: I'm a nerd! I have a business degree and understand the importance of investing. I spend a lot of time studying real estate and growing my portfolio. I also spend a lot of time in San Diego and love to go spend time by the beaches and relax as well.
Do you use sex toys? If so which ones?
London Laurent: I do! I use dildos, butt plugs, and vibrating wands. Wands are my favorite by far!
Which porn star do you admire and why?
London Laurent: I admire Cherie DeVille. She is a lovey person and incredibly talented. I believe that she is the perfect representation of the success you can achieve when you are consistent, positive, and dedicated.
Do you watch porn if so what type?
London Laurent: Yes I do. I love public and gangbang genres the best.
What really turns you on?
London Laurent: Physically, I am turned on the most by my breasts being stimulated. However, I love being mentally stimulated by my partners too. For example, I love it when I can admire and learn from my partners.
Who, within the adult industry would you like to nominate to answer these questions?
London Laurent: I would nominate Santana Ayo. She is newer to the industry and an awesome individual.
Weed or alcohol?
I prefer alcohol. I hardly ever smoke at all.
Wine or vodka?
Hmm that definitely depends on the situation. Vodka if I am with friends and wine if I am at home eating dinner.
Tattoo or piercing?
I have a few of both, but I wouldn't get anymore tattoos so I will go with a cute piercing.
Tattoo on ass or pussy?
Neither honestly.
Piercing in clit or boobs?
I think some of the clit piercings look really great. Since my breasts are big naturals with a sag to them – I don't think nipple piercings would suit them so I'll go with clit piercing.
Orgy or gang bang?
Hmm. I definitely want to do both one day but if I had to choose, I'd say orgy so everyone is being satisfied at once.
Lick pussy or suck dick?
That's a hard one. I am bisexual so I love both so much. I don't think I can choose either or.
Meat or vegan?
I love all types of food so I cannot realistically be vegan.
What's your fav food?
My favorite food is any type of Mexican cuisine.
London Laurent was interviewed by Lior
To see more of London Laurent click the links below
Who's your favorite porn star?..
RECENT INTERVIEWS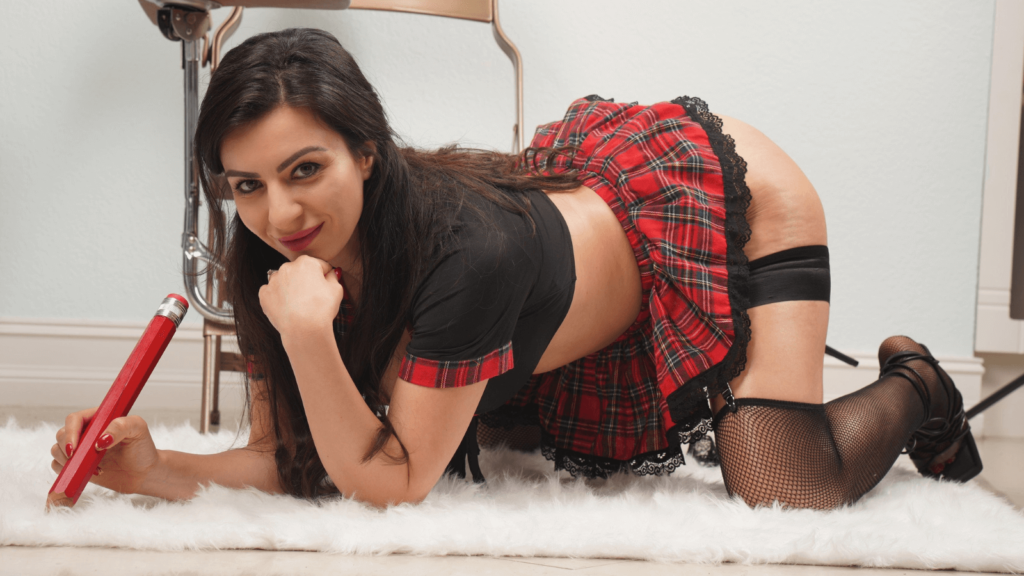 Alina Angel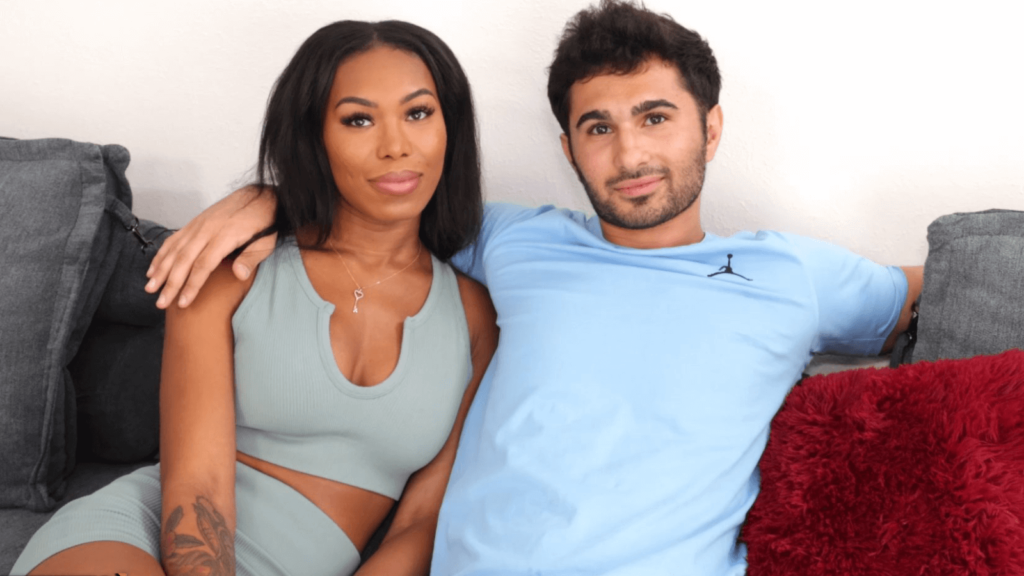 Zane Walker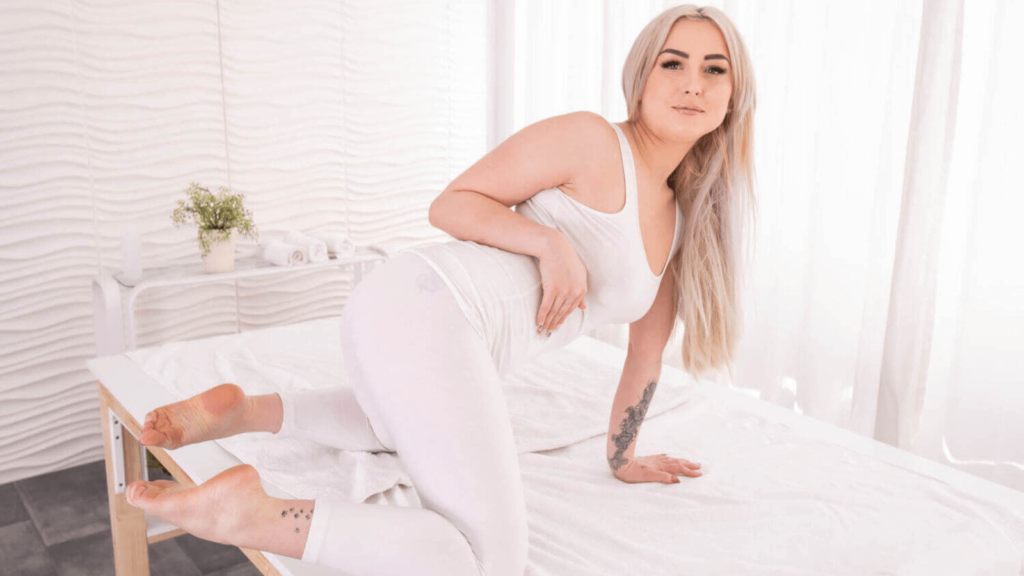 Lisi Kitty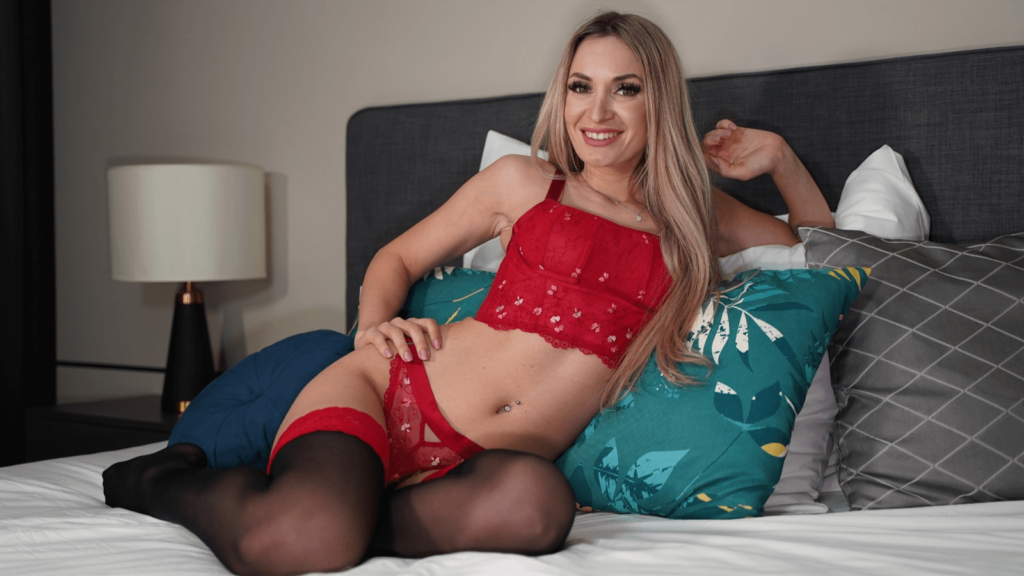 Micky Muffin





MOST POPULAR INTERVIEWS