Tell us a bit about yourself.
June Lovejoy: My name is June Lovejoy and I was born in the US, but live and work in Japan. I love working in different industries and especially love human sexuality and eroticism.
What are your stats/measurements?
June Lovejoy: I am not sure of my weight, but I am 171 cm or 5`7"
How did you start within the industry?
June Lovejoy: I was working a real soul-sucking job in Tokyo for about 3 years before deciding to do something a bit more fun. I researched around for porn actress agencies and found one that seemed nice. Once I went in for an interview and passed I was on my way to start my adult entertainment industry adventure!
What do you enjoy most about being a porn star?
June Lovejoy: Being able to meet and work with people in the industry. In Japan a lot of the people in the industry have professional and academic accreditations in their respected fields. It's so rewarding to work with a team who is working hard to making a good film for many people to enjoy.
Where do you see yourself in 5 years' time?
June Lovejoy: Working as a producer, voice actress, and cosplayer.
What is your favourite sexual position on & off camera & why?
June Lovejoy: Off camera: Mating press! It hits all the right spots! On camera: I like to be on top as I am physically very strong and have great stamina. Being on top allows me to really show off my ass-ets (huge ass) and power. I can also control the speed and intensity, so I don't have to deal with unwanted pain on set.
Are there any sex acts that you want to shoot?
June Lovejoy: I would like to peg a guy!
Which porn star would you most like to work with?
June Lovejoy: None in particular for a scene, but I would like to interview everyone for my interview series! I love hearing more about others and experiences in the industry. I would like to interview Eimi Fukada one day!
What would you change about the adult industry?
June Lovejoy: I am not sure how the industry works in other countries, but in Japan studios and companies are very cruel to actresses who are freelance. Agencies and studios often have an unwritten rule where studios are barred from filming with freelance actresses and if they do, agencies will refuse to let their signed actresses work with the studios. I also think STD/STI testing should be more rigorous. In Japan we do 9 different tests including testing and checking for herpes.
Has the stigma around the adult industry affected you?
June Lovejoy: The stigma is very painful, but I have no shame or regret in regards to being in the adult entertainment industry. The way people perceive me is not my responsibility. I just constantly pivot. I work not only as an actress, but as a producer and consultant, so I often just introduce myself as a producer to avoid having an awkward conversation.
I also have to constantly remind myself that for every company that refuses to work with me because of my adult work, there are thousands of others companies that will still work with me. I never let my mindset get too narrow.
What is the weirdest thing that you've been asked to do during a shoot?
June Lovejoy: I did a "smell fetish" film where they asked me not to shower for a week and then show up stinky on set. I said I could only do 1-3 days max and even that made me so miserable. I felt disgusting. I had never tried that kind of fetish play, but one time was more than enough.
Why did you choose the Japanese adult industry?
June Lovejoy: I prefer how Japanese express their sexuality. It is far more beautiful, creative, and subtle when compared to its western counterpart. A lot of Western porn seems to focus on being as rough and intense as possible. Many up-close shots of genitals and intense lighting.
Japanese porn tends to be more story-based with lots of foreplay and therefore I have more fun on set. I live in Japan and will always live in Japan, so as someone who wanted to join an adult industry, this was my most obvious choice.
What's your experience of the Japanese adult industry been like?
June Lovejoy: Great! For the most part I love my industry. Sometimes I can have negative experiences from certain agencies or studios due to being freelance, but it's something I have learned to navigate. Japanese fans are for the most part kind and respectful. I really appreciate them.
How can American performers work in the Japanese adult industry?
June Lovejoy: I think there is too much red tape and barriers for it to be worth it to anyone. You might as well just collaborate with JAV actors and actresses, but even then you will need to censor everything you create if the person you collaborate with is signed to an agency.
To appear in JAV films with proper JAV studios you will need to be able to speak fluent Japanese or have an agent who can speak Japanese for you. There is a lot of paperwork and red tape, and a language barrier doesn't make that any easier. Because of the huge legal and language hurdles, companies won't just film with anyone.
I recommend having a full work portfolio and Japanese language skills in order to work in the Japanese industry. Also interacting with Japanese fans on social media will help build up a Japanese fan base for one, leading to possible contracts with Japanese companies.
How do you like working in Japan?
June Lovejoy: I love it especially since I went freelance. However in Japan there is a huge stigma against freelance workers, even outside of the adult industry. So I experience a lot of barriers and hear a lot of "no's", but it's all part of the job and I appreciate the feeling of success after a struggle.
What plans do you have for the future?
June Lovejoy: Recently I started a non-adult movie label in Japan called "Stargaze" and first film called "Hip", a coffee brand with my mother called "Mama Lovejoy", am producing my first music single, a news site called "Tokyo Love District" where I focus on the adult industry in Japan, and a mountain of other projects.
Eventually I would really like to get more into music and even Vtubing, but I will need a bigger team! Since the pandemic has calmed down I am able to travel abroad more as well. I have many work projects in Taiwan, USA, France, Hong Kong, and Thailand. So excited for what the future holds!
What about working outside of Japan?
June Lovejoy: I want to so badly, but I've heard the STD/STI testing isn't very thorough. Herpes isn't all that common in Japan, but I've hear that most American performers have it. This makes it very difficult for me to even want to collab with American performers.
I would feel safest and be happiest working as a consultant, interpreter, and translator within the porn industry rather than putting myself in unnecessary unsafe positions. If I knew my costar was 100% safe, I would love to appear in films outside of Japan.
What advice would you give to someone wanting to get into the industry?
June Lovejoy: Have a solid goal or plan that has nothing to do with porn before you ever get into the industry. If possible get a college degree while you post OF content and use the content as a portfolio to show to studios. There is a very real time limit on this work, you cannot do it forever.
These days anyone can make adult content and sell it. The market is so saturated that if you are going to get in this industry you need to be 100% serious and on your game. No drugs, no drama, no bullshit.
This is a career that once you go into you will bar yourself from hundreds of other jobs. It is not a decision to make lightly. Network constantly, take care of your mental and physical health, and always be kind and respectful to everyone you meet.
Have you ever been grossed out during a shoot?
June Lovejoy: Yes!! There was a male talent who even though he showered absolutely reeked from the inside. I think maybe he had intestinal or stomach problems, but he smelled like he was rotting from the inside. I was so disgusted and miserable, but it was just a blowjob scene so I powered through it, but it was so tough. I still to this day don't understand how he could smell so bad.
What hobbies & interests do you have outside of the adult industry?
June Lovejoy: Pokemon, reading, hot yoga, voice acting, playing with my cats, and hiking
Which porn scene are you most proud of and why?
June Lovejoy: I had a porn shoot that took 24 hours to complete. It was a live-action version of an erotic Japanese comic and the original artists were involved in the process. The story was that a foreign exchange student moves into a haunted house unknowingly and freaky, sexy stuff starts happening. In order to do the horror scenes properly we had to essentially film every scene twice and set changes took a lot of time.
There was also only one scene with an actual actor so most of the time I was pretending to get fucked by a ghost. I still made the number one on the charts on the equivalent of Japanese PornHub. I am so proud of that film and it is still my most favorite of all of my films!
Do you use sex toys? If so which ones?
June Lovejoy: Bad Dragon toys forever and ever! I have so many! I love pairing it with a denma for a truly
mind-blowing experience.
Do you watch porn if so what type?
June Lovejoy: I don't enjoy watching real people get it on, but I love, love erotic comics or novels. Especially anything to do with monsters! Monster girls or guys! I love lesbian stories too. The more dramatic, the better.
If you were interviewing a porn star what would you ask them? & answer this question
June Lovejoy: When I interview porn stars, I always like asking, "What does the porn industry mean to you?". For me personally it is a way of expressing myself. I am able to share my sexuality with others and turn it into a media others can use to enjoy or express their own sexuality.
What really turns you on?
June Lovejoy: Shy guys turning a little dominant, short haired girls, intelligence, long hair on guys, and body hair
Who, within the adult industry would you like to nominate to answer these questions?
June Lovejoy: I would like you to interview Nagai Maria or Oshikawa Yuri! I can help set up something with them as well if you'd like.

To see more of June Lovejoy click the links below
Who's your favorite porn star?..
RECENT INTERVIEWS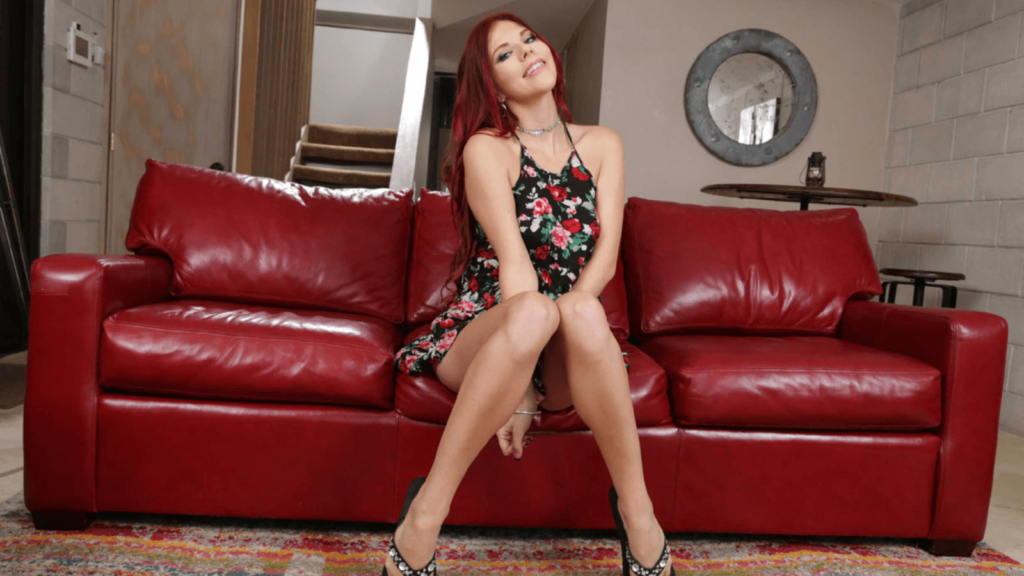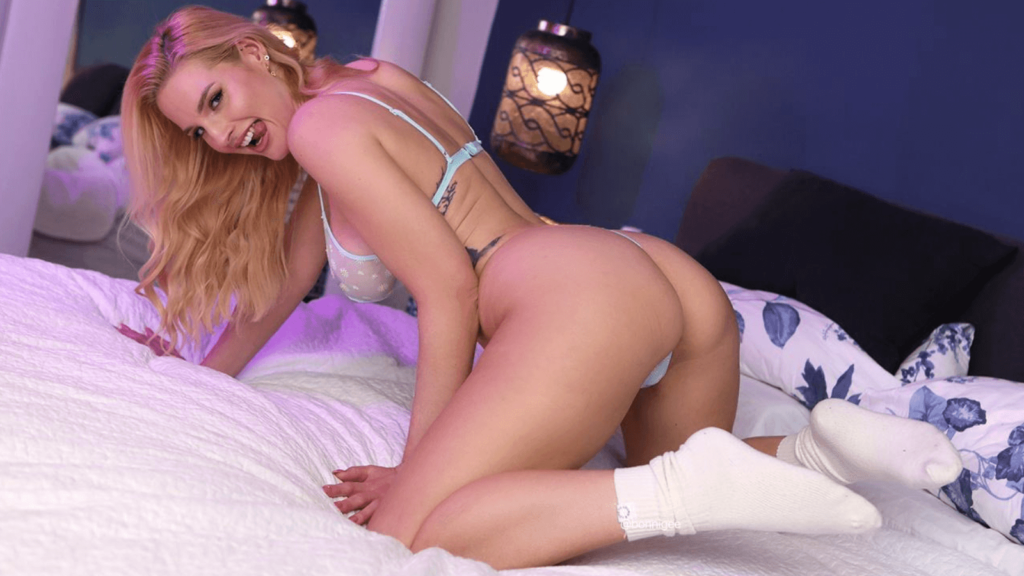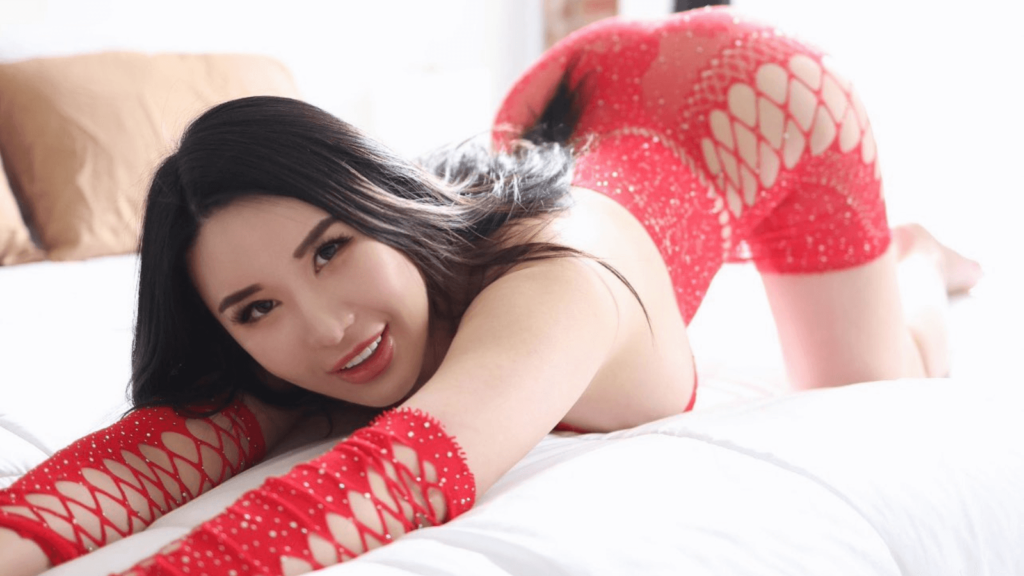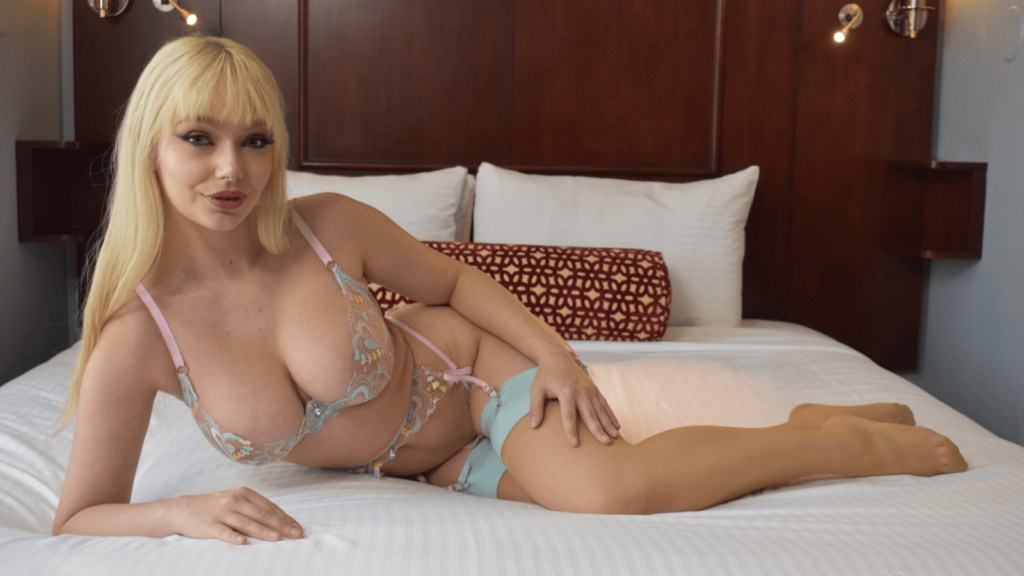 MOST POPULAR INTERVIEWS