GIGI DIOR

Tell us a bit about yourself.
Gigi Dior: I spent over two decades in mainstream modeling. During that time, I appeared in TV commercials, infomercials, and walked runways in New York City. I was featured in the MTV and VH1 music video for Foxtrot Uniform Charlie Kilo by the Bloodhound Gang. I appeared in the TV shows Rescue Me and One Life to Live.
Prior to switching over to adult entertainment in 2021, I ironically appeared in a Trojan commercial which can still be found on YouTube. I recently started in the adult industry. I hope to be the next big MILF in the business. I've been shooting a lot of scenes recently, just google my name Gigi Dior to find them.
Describe yourself growing up.

Gigi Dior: I am from the mid west, I grew up happy, I loved riding bikes, one of my favorite memories as a kid is our neighborhood was super tight knit and we used to decorate a wheel barrow in signs and balloons and streamers and give the birthday person a ride around the development.
What are your stats/measurements?

Gigi Dior: 5'6 1/2″ 32D-24-34 118lbs.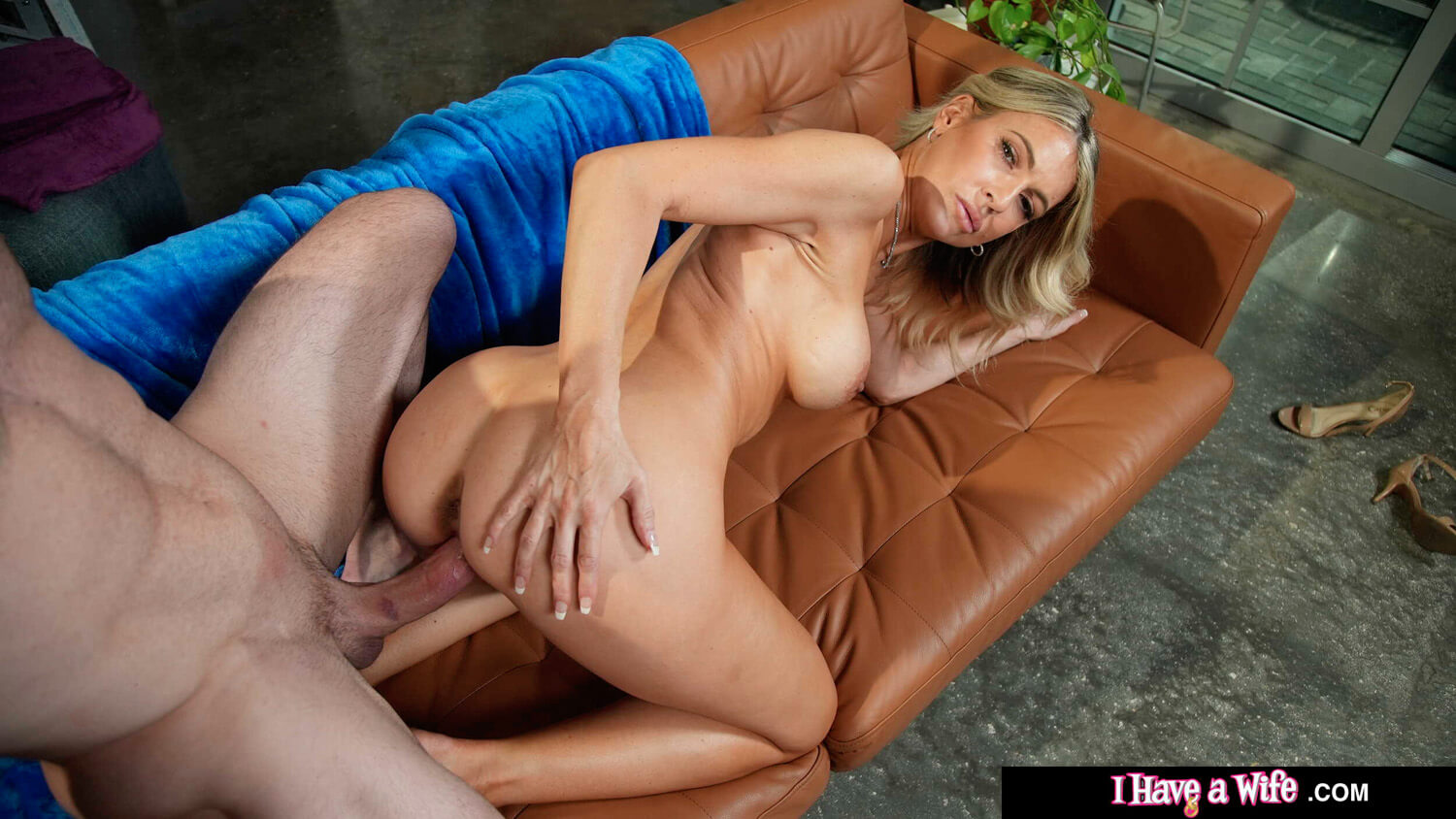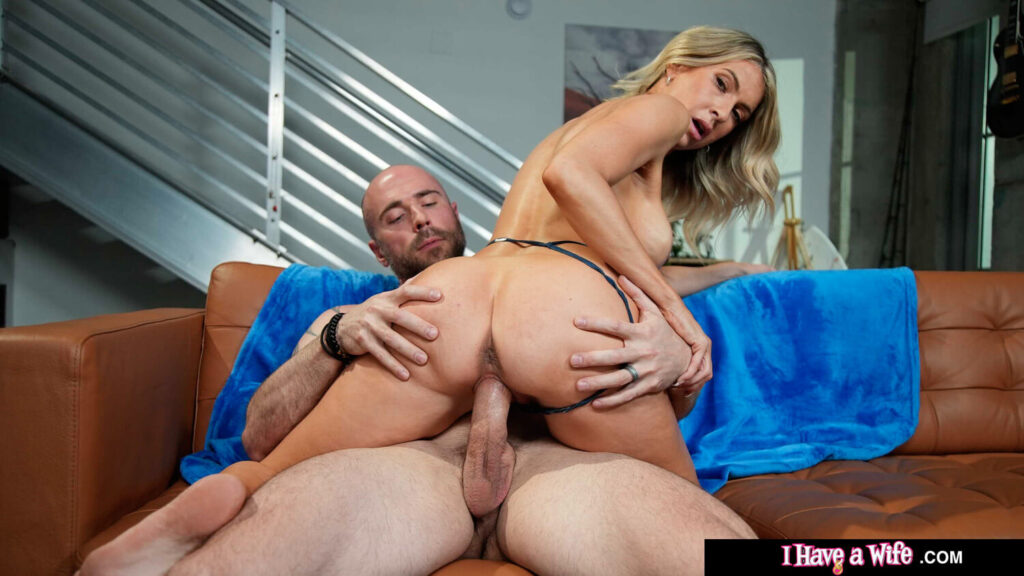 How did you start in the industry?

Gigi Dior: I started in April on 2021 camming on Chaturbate, shortly followed by starting an Onlyfans page! Within that 1st year I went to 3/4 eXXXoticas, and met a ton of industry people! By March of 2022, I shot my 1st mainstream scene and the rest is history.
How did you create the name?

Gigi Dior: I started with Georgina, and liked the playfulness of Gigi, and Dior came from of gold, its pretty and a solid metal.
What do you enjoy most about being a porn star?

Gigi Dior: I enjoy acting, I enjoy the traveling and the power it has given me to take control over my sexual healing.
Where do you see yourself in 5 years' time?

Gigi Dior: A top MILF performer, AVN award winner and a household name in porn! I hope to write a book and to move on to a new venture to conquer.
What's your favorite sexual position on & off camera & why?

Gigi Dior: Off camera it's whatever I'm in the mood for and makes me cum! On camera I like doggy and reverse cowgirl,… I feel those look the best on camera and feel the best to the performer (I also like giving oral to both men and women, if that's not a position, because watching them lose themselves in pleasure turns me on).
Which porn star would you most like to work with?

Gigi Dior: Angela White (female) Dredd (Male).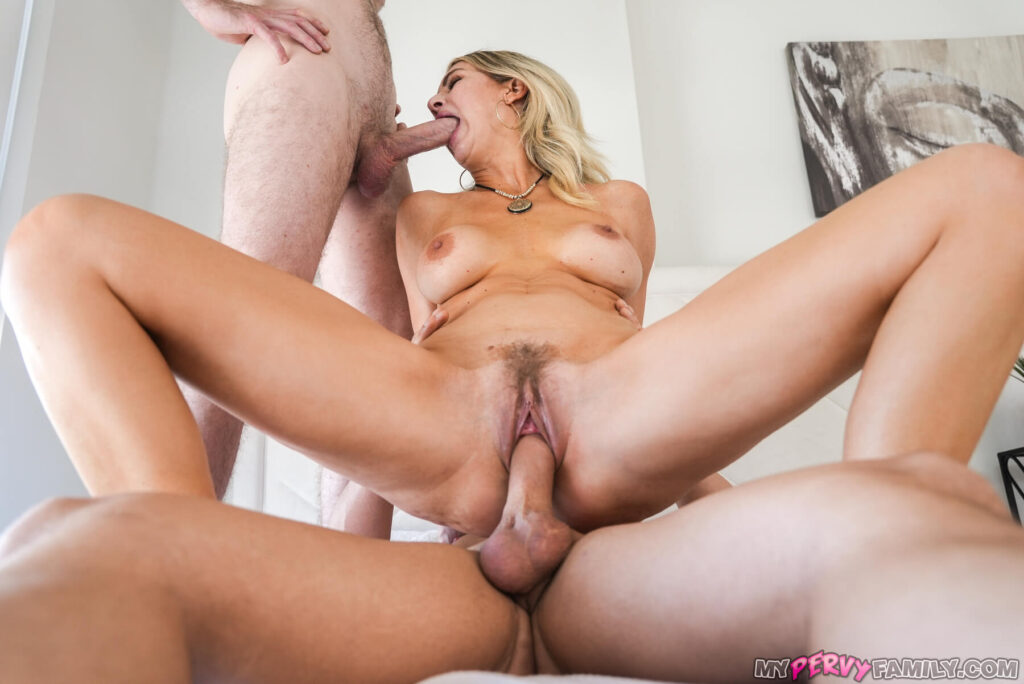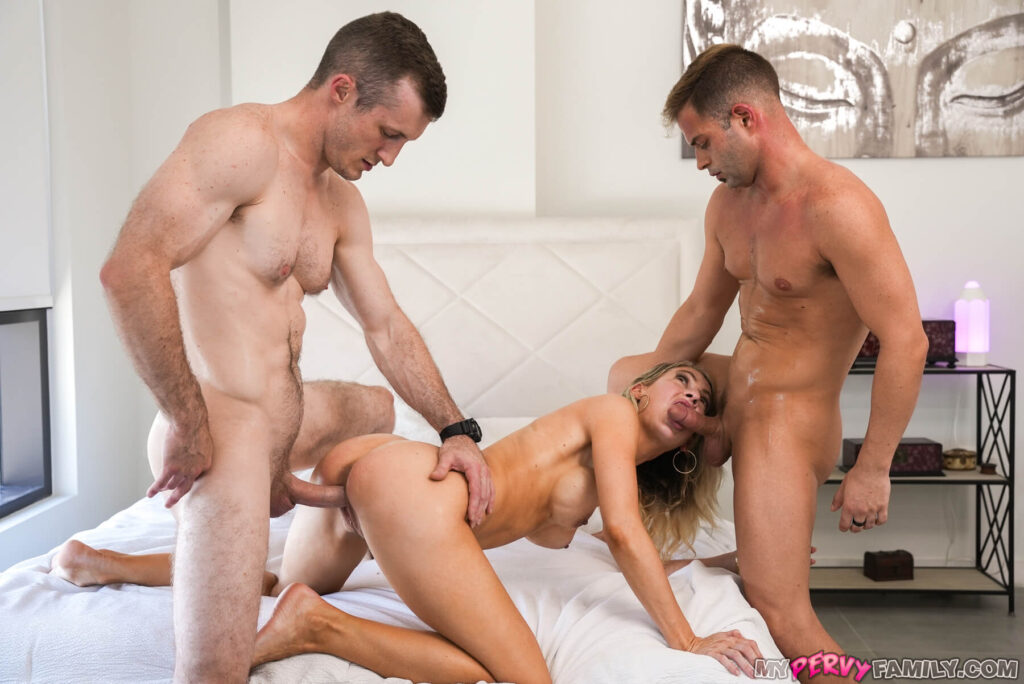 What would you change about the adult industry?

Gigi Dior: I would make the age to shoot porn 21. Looking back at what I did between 18-21 I realized that if I only knew what I thought I knew. Your brain is still developing rapidly and I feel this is a decision to not be taken lightly.
Has the stigma around the adult industry affected you?

Gigi Dior: Yes, we get judged and dismissed. We get treated like sex is all we are capable of. I try to combat it the best I can by speaking clear and intelligently. This industry has some of the most powerful and innovated business women I have ever met. Innovative.
What's the weirdest thing that you've been asked to do during a shoot?

Gigi Dior: It wasn't during a shoot, it was a custom video, the fan wanted me to create a video in which I cut him up cooked him and ate him, specifically his penis!! He at least tipped well and I got to be creative.
Are there any sex acts that you want to shoot?

Gigi Dior: I have not shot anal yet, or girl boy boy. I am open to both but with the right planning and launch.
What advice would you give to someone wanting to get into the industry?

Gigi Dior: Think…. plan.. think… prepare for the closest person in your world to find out and think of how you will react to their reaction, don't expect to make a ton of money right away! Prepare to lose your social media for no reason, practice by filming yourself having sex now, and get into therapy because if you have an insecurity about your body it'll be pointed out! Some people will LOVE it and others won't! Have tough skin!!
And last but most importantly stay grounded, never compromise who you are or your beliefs because you are asked to do something. It may feel like the end of the world losing a fan or booking because you won't do it, but there are more people that will love you for you, and if you aren't doing it because it's authenticty who you are it will show.
Have you ever been grossed out during a shoot?

Gigi Dior: No I have been very lucky so far. I have had great co stars and great producers!!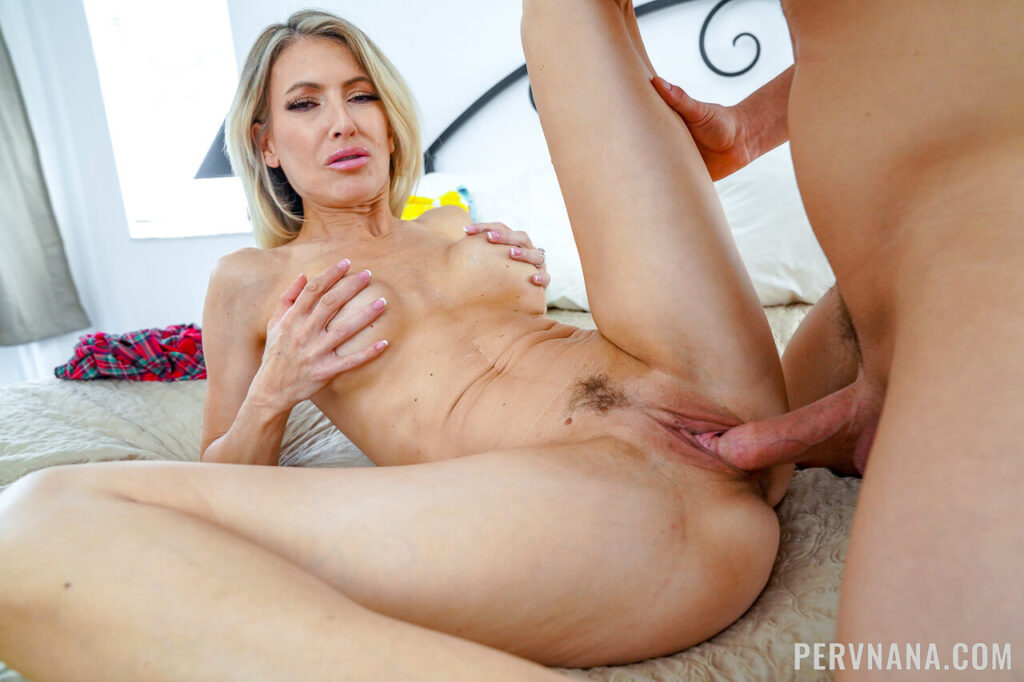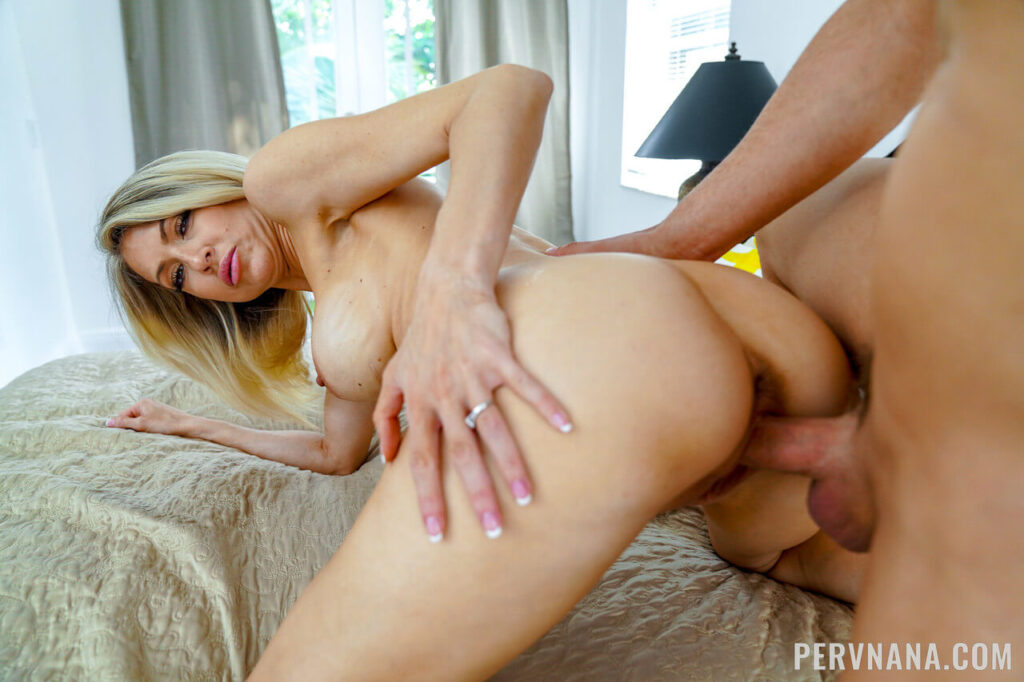 What hobbies & interests do you have outside of the adult industry?

Gigi Dior: I love hiking, flipping houses, eating, traveling, and when I'm not working I love just being home.
Do you use sex toys? If so which ones?

Gigi Dior: On cam yes flesh looking dildos and Kyro Bluetooth and Lovense.
To date which porn scene are you most proud of and why?

Gigi Dior: My last one, I feel like I'm getting to know my body on camera, I'm more in touch with my sexuality and I am happier with how my body looks, and the producer and costar were so much fun.
Do you watch porn? If so what type?

Gigi Dior: Yes I like voyeur, outdoor, 3 somes and passionate ones.
If you directed a scene what would it be about and who would feature?
Gigi Dior: If I directed a scene, I would make a parody scene with a plot and acting. I miss the days of big budget shoots. I don't know who I would cast, it would depend on what parody I chose to do.
If you were interviewing a porn star what would you ask them?
Gigi Dior: If I was interviewing a porn star, I would ask them how they are doing with their mental health. I know I struggle with my own mental health in the industry. It's a tight knit community, and I feel like we have to watch out for each other.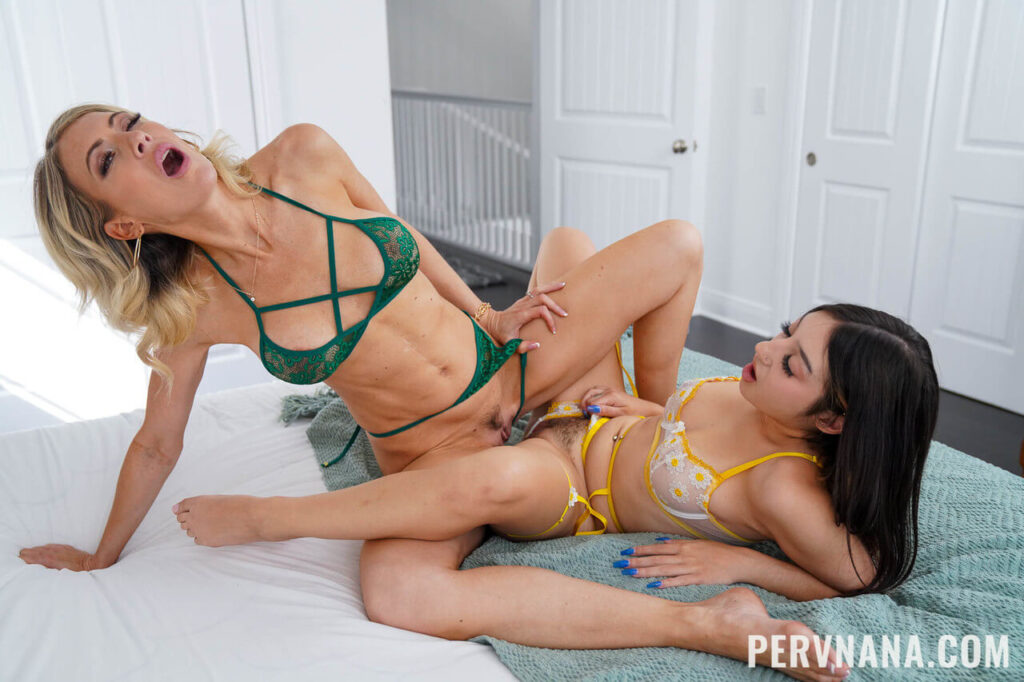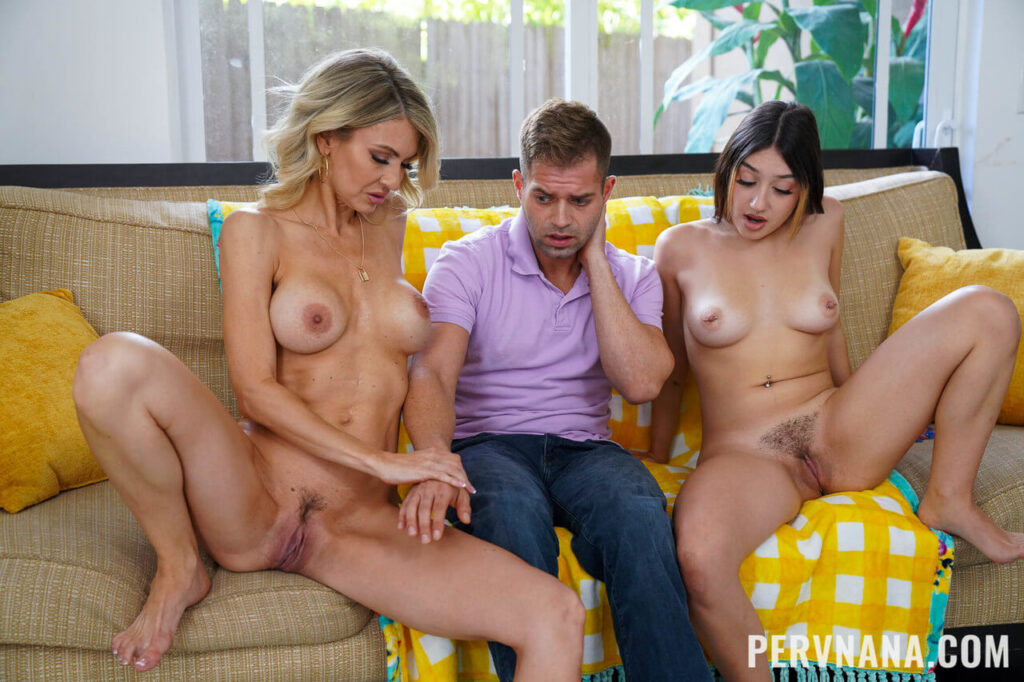 How do you stay in shape?
Gigi Dior: I'm blessed with good genetics. I have actually been focusing on adding a little bit of weight, so I've been eating whatever I want. But I still do work out. I do squats and I love to spin on my stationary bike. I also love sports, so I just stay active!
What really turns you on?
Gigi Dior: Spontaneous situations. I think there is something sexy about just spontaneity.
Who within the adult industry, would you like to nominate to answer these questions?

Gigi Dior: I don't want to pressure anyone into answering questions. If they have the time and desire to do so, I am sure they will answer them.
Weed or alcohol?
Alcohol.
Wine or vodka?
I like Tito's vodka.
Tattoo or Piercing?
Piercing, I'm a clean slate, no tattoos.
Piercing in clit or boobs?
I have several piercings in my ears, no clit or nipples nor do I want either.
Fuck a fan or masturabate?
Definitely fuck a fan. I'm running a contest now, check out my Onlyfans TheRealGigiDior.
Orgy or Gangbang?
I guess I would go with orgy. I like the way other women kiss me.
Lick pussy or suck dick?
Suck dick all the way!
Meat or vegan?
Meat! I love steak!
What's your fav food?
Good sushi. It's a shame I have to say good, but not all sushi is good sushi.
LOVE OUR INTERVIEWS?… Show your appreciation below 👍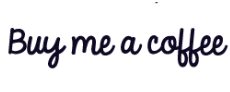 Gigi Dior was interviewed by Lior
To see more of Gigi Dior click the links below
Who's your favorite PORNSTAR?..
RECENT INTERVIEWS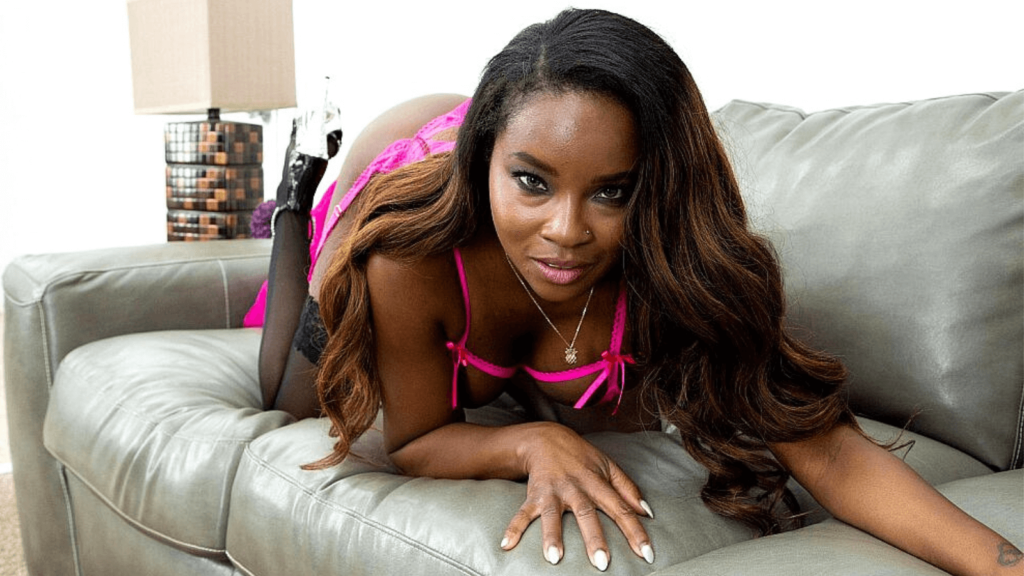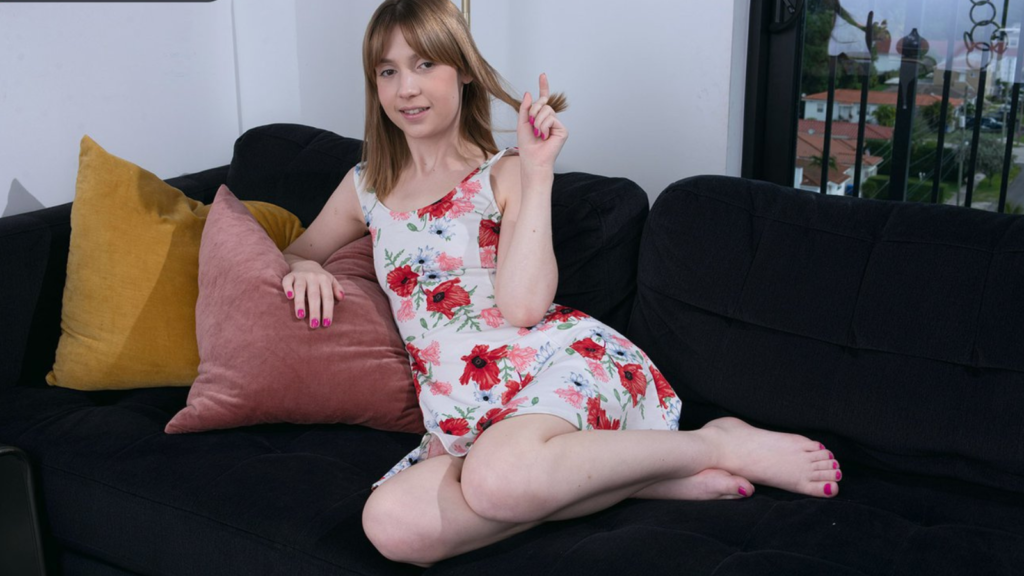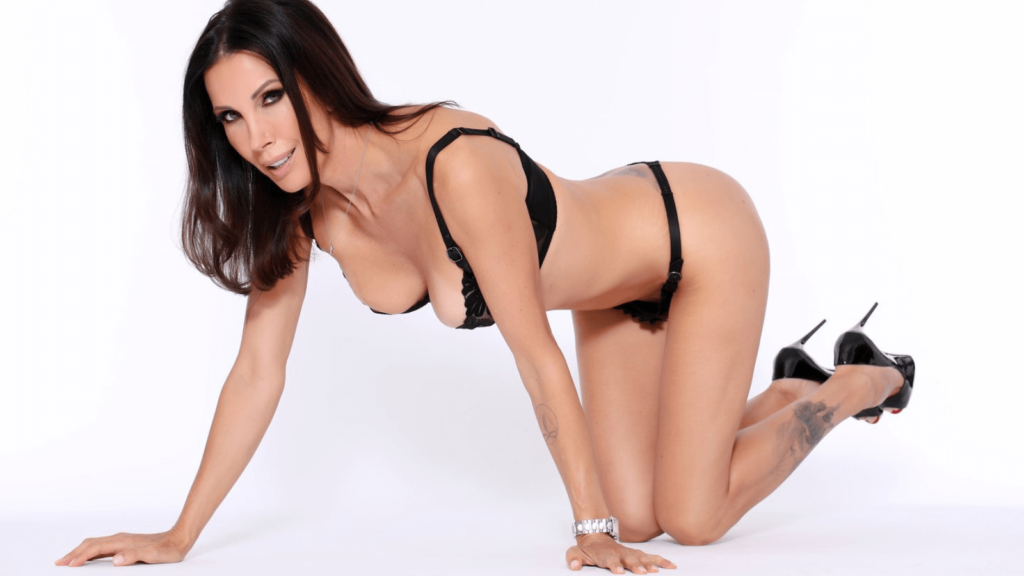 POPULAR INTERVIEWS