DAISY BEAN

Tell us a bit about yourself. 
Daisy Bean: My name is Daisy Bean. I was born in Everett, WA but moved to Portland, OR when Iwas about 9 months old and have lived there since then. I had a fairly normal childhood in which I enjoyed doing ballet, playing violin in orchestras, and reading books. I particularly enjoyed the sociology and social justice classes I got to take in college and am definitely interested in going back during my porn career just to learn more about those things as civil rights and equality are very important to me
What are your stats/measurements?

Daisy Bean: I'm 5'3 and I weigh about 95 lbs. My bust size is 32A. Brown hair and brown eyes.
How did you start in the industry?

Daisy Bean: I started in the industry shortly after I turned 19. I was living with my boyfriend and it was a really bad situation that I needed to get out of so I left without any of my stuff and couch surfed with friends for a while, but I needed to get myself a new apartment that I could not afford on the minimum wage daycare job I was working at the time. One of my friends was in the industry and got me set up with some people in the industry, and the rest is history.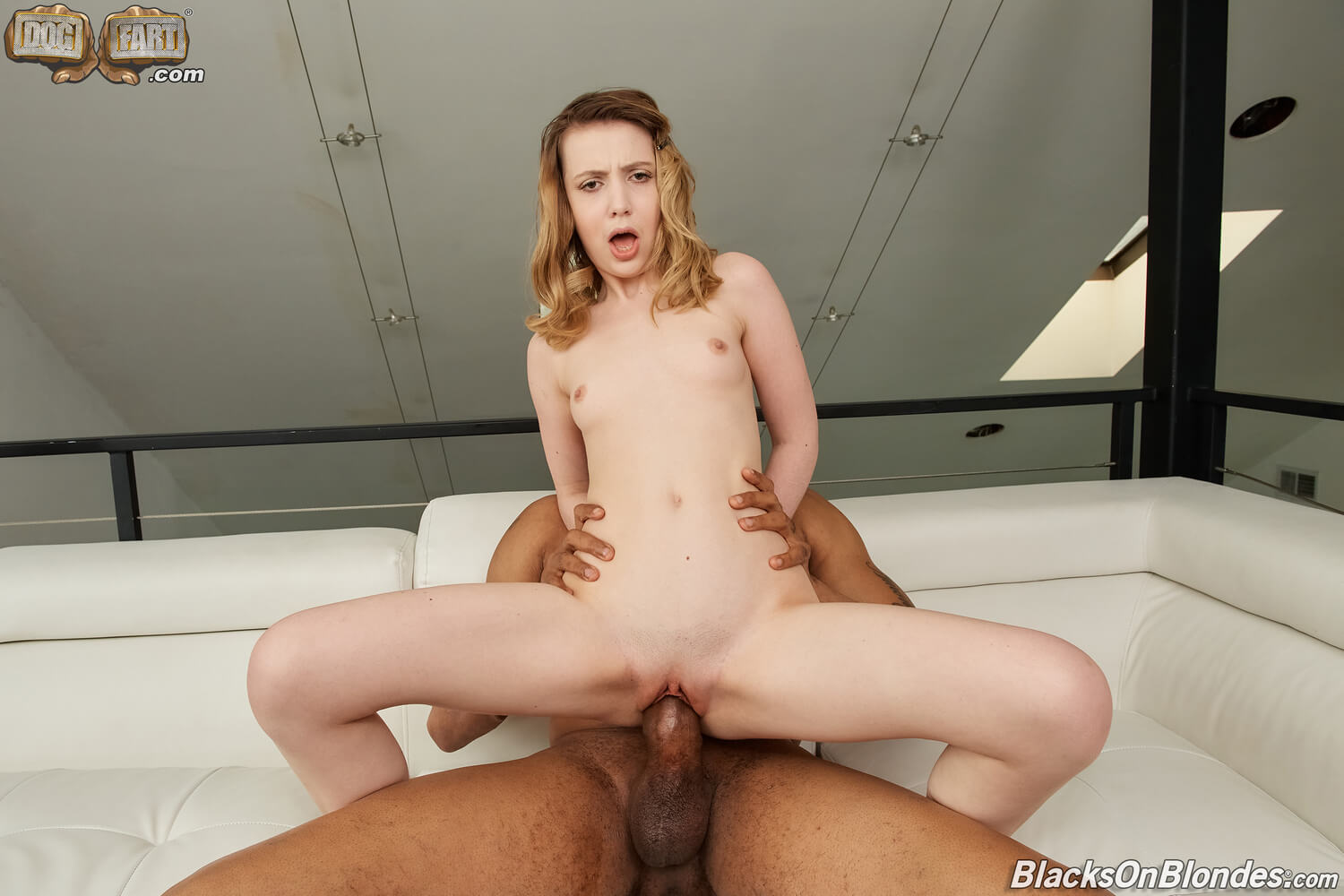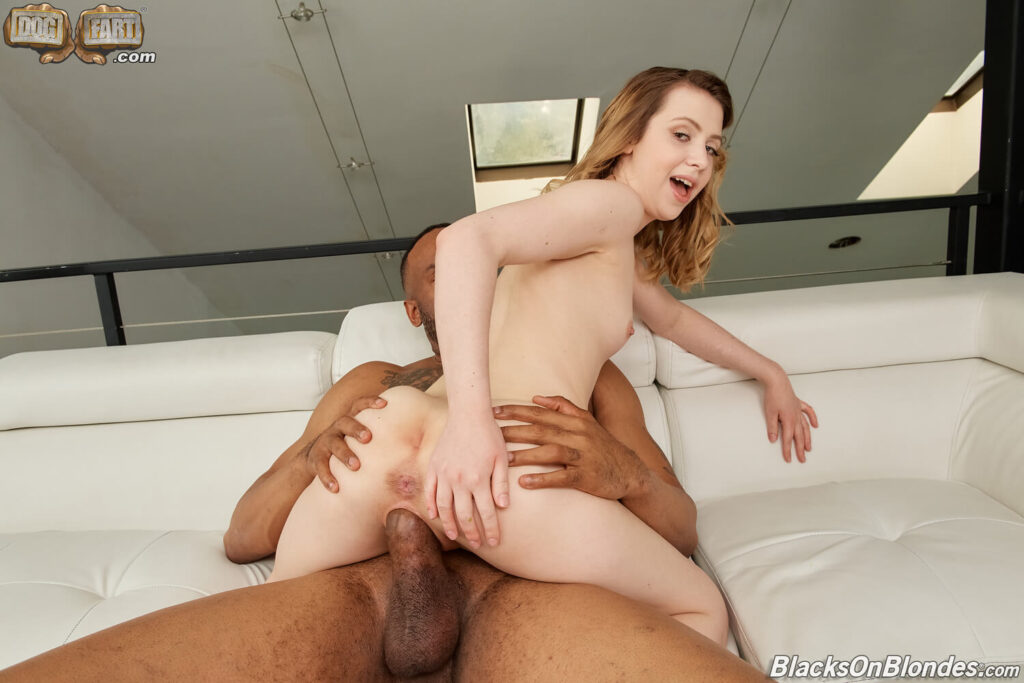 How did you create the name?

Daisy Bean: When I was a small child, I really wanted to be called Daisy, I am not really sure why but I made everyone call me Daisy and I even had a shirt with a Daisy on it that I would wear all the time. I added the Bean part because I thought it was cute, plus bean is another word for clit.
Why do you want to become a porn star?

Daisy Bean: My namThere are so many amazing things about being a porn star, I am so grateful that I found such a wonderful and open community to be a part of. I absolutely love traveling to new places all the time. It is great to meet and learn from all different kinds of people from all different walks of life. I am never bored doing porn because there are so many facets and things to explore which keeps me on my toes at all times!
Where do you see yourself in 5 years' time?

Daisy Bean: I see myself blowing up soon and delving headfirst into every opportunity that I can get my hands on – or should I say my pussy. I see myself as a mini entrepreneur right now so I hope that in five years I have grown myself to being a huge star!
What's your favorite sexual position on & off camera & why?

Daisy Bean: Off camera I really like cowgirl and reverse cowgirl because I have all of the control and I can make myself enjoy it by using the man as a human dildo. On camera though that is a lot of work and I personally like when I can just lay there and get fucked while I am getting paid.
Which porn star would you most like to work with?

Daisy Bean: I really would love to book a shoot with Jonelle Brooks someday.
What would you change about the adult industry?

Daisy Bean: Although I do love the porn world, there are definitely a lot of things that I would like to change about the adult industry if I had the power. For one thing, I think that there should be a lot more laws and protections put in place to prevent people in the industry from getting taken advantage of financially, physically, and sexually. 
I also just wish that the sex industry was less taboo and was talked about in a more open manner by the masses because the stigma is a very difficult thing to overcome and it would be nice if people realized that those are real people behind the screen. I would really like it if it was safe to talk about my job in public without the risk of getting assaulted, judged, or ostracized. 
There are a multitude of other things I would like to change about the industry but the last thing I would like to mention is how awesome it would be if porn was either created more realistically and showed how to give both men AND women pleasure. 
I believe it is important to note that sex education in schools is abysmal and a lot of people gain all of their knowledge about sex from porn, despite that porn is completely staged and is typically made specifically for the male gaze. I full heartedly believe this is a big part of the reason that no man has ever given me an orgasm despite the fact that I have had sex with hundreds of them.
Has the stigma around the adult industry affected you?

Daisy Bean: The stigma around porn is huge and has affected me in a lot of ways. It is hard to date outside of the industry because most people see you as a fantasy and not a real person. People love to have sex with me and brag to their friends about how they bagged a porn star but do not actually care about me or want anything more than fulfilling their fantasies. 
Friends love to ask me for money a lot or will straight up steal from me. People really want to get involved when they know nothing about the industry because, again, they see me as clout. When I try to vent to people I think I am close with about hard things that happened while I was at work, they get really uncomfortable or try to victim blame me for choosing to be a porn star. 
However the way I see it sexual trauma was happening long before I got into porn and at least now I am getting paid for it which gives me back my power. It is just hard to explain that to someone who hasn't experienced it. I have had to distance myself from extended family and even immediate family because it is kind of hard to explain why I am going out of town all the time or what my job is without explicitly saying I am a porn star. 
I am still figuring out how to deal with this stigma but I really just try to stay strong and keep my head up. If I know my worth it is okay if other people don't. I personally believe the benefits of being a porn star outweigh the drawbacks. The people behind the screen are real people and if I make it big then I can start publicly talking about these problems and help create solutions for the future which is very worth it to me.
What's the weirdest thing that you've been asked to do during a shoot?

Daisy Bean: I shot a day of fetish scenes with Agatha Delicious (super nice woman!) that were mostly based on cannibal fetish. That day I got "eaten" by a carnivorous venus fly trap, tied up like a turkey in a pan with vegetables, got fucked by a plastic carrot, and was even subjected to being "spit roasted" in a human spitroaster.
Are there any sex acts that you want to shoot?

Daisy Bean: I am very interested in shooting a scissoring scene. I definitely want to do a lot more girl girl content, as those are not typically shoots, I get booked for and I really enjoy meeting other girls in the industry who are experiencing the same trials and tribulations that I do. I consider porn to be my "gay awakening" as I thought I was completely straight until the first day I shot porn and the girl I was shooting with was the first person to ever make me orgasm and I realized I am definitely into both men and women.
What advice would you give to someone wanting to get into the industry?

Daisy Bean: People love to use the fact that you are new or naive to take advantage of you. Never be afraid to say no if you start to feel uncomfortable or to bring someone with you to a shoot that you are nervous about.
Have you ever been grossed out during a shoot?

Daisy Bean: I am frequently grossed out during shoots considering the fact that I am frequently asked to shoot with people I am not remotely attracted to. Even if I am attracted to them, I am not going to be turned on during a shoot because it is set up to look good for the camera not to be enjoyable. 
However, I am a professional actress and this is my job and that is exactly how I see it. When I changed diapers at daycares for years before I did porn that was pretty gross too but it was my job and I did it because I was getting paid you know? So that kind of thing doesn't really bother me.
What hobbies & interests do you have outside of the adult industry?

Daisy Bean: I have a lot of hobbies outside of the adult industry. I absolutely love EDM music and I spend a lot of time going to raves and festivals or just jamming out in my room. I also enjoy classical music and have been playing the violin since I was four years old in various orchestras and things. 
I also like to knit and do calligraphy, or really anything artsy. I am a social butterfly and really enjoy going to parties and hanging out with my close friends.
Do you use sex toys? If so which ones?

Daisy Bean: I use lots of sex toys. My favorite sex toy is the hitachi (of course) but I use all types of different vibrators. I have dildos that I use for camming and content, but I don't really use them in my free time as I have never actually had an orgasm from penetration.
To date which porn scene are you most proud of and why?  watch porn?

Daisy Bean: To date, I am most proud of my first scene with Bangbros with Jovan Jordan on the Bangbus. I think I killed it with the acting but the main reason I am so proud of it is because I never thought I would be able to take such a huge cock but I took it like a champ.
Do you watch porn? If so what type?

Daisy Bean: I have watched porn, but now that it is my job I don't really watch it for fun. Usually if I am watching it I am just taking notes and trying to get ideas for dialogue and things like that. When I did watch porn though I typically would watch girl girl scenes or scenes of girls masturbating/squirting.
If you were interviewing a porn star what would you ask them?  
Daisy Bean: I would like to interview someone who has been in the industry a lot longer than me and ask them how the industry has changed over the years. I would find it fascinating to hear about porn then vs now and what it might have been like to shoot porn 20 years ago before a lot of these sites that we have now existed. I don't personally have a good answer to this question as I am only twenty years old and have only been in the industry for about a year and a half.
What really turns you on?
Daisy Bean: I actually discovered somewhat recently that I absolutely love domming. I didn't expect that I would enjoy it because I am such a passive person in real life but I think that is what makes it such a huge fantasy for me. It also really helps me to vent out a lot of my sexual trauma in a consensual and safe setting. I don't typically get booked for domming scenes since my most marketable feature is the "girl next door" look but when I do I always have a super great time.
Who within the adult industry, would you like to nominate to answer these questions?

Daisy Bean: I would like to nominate Melony Melons. We recently met in Florida, and she is an absolute angel. I like to call her my porn mom because she is always looking out for me.
LOVE OUR INTERVIEWS?… Show your appreciation below 👍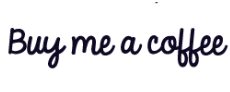 To see more of Daisy Bean click the links below
Who's your favorite PORNSTAR?..
RECENT INTERVIEWS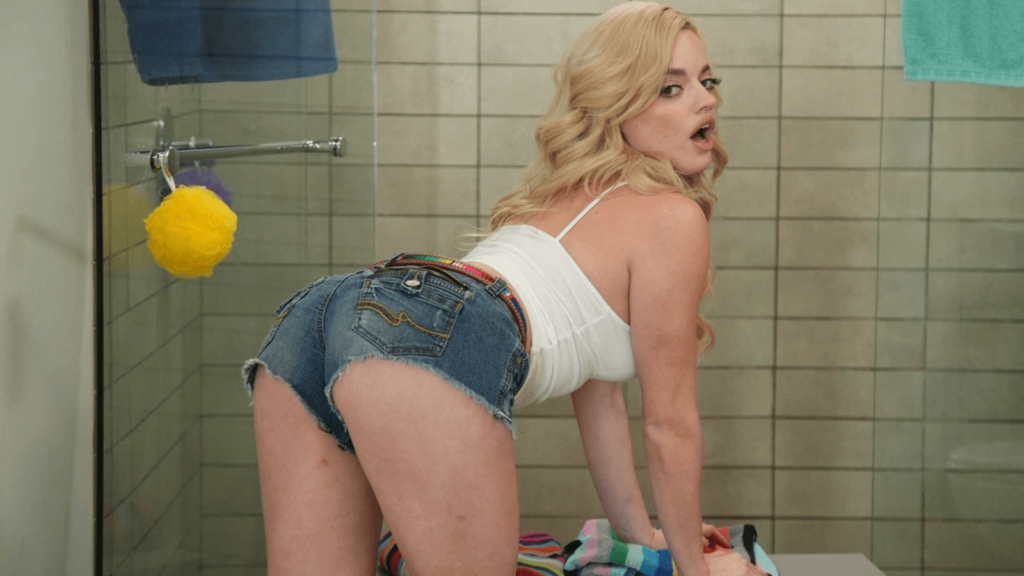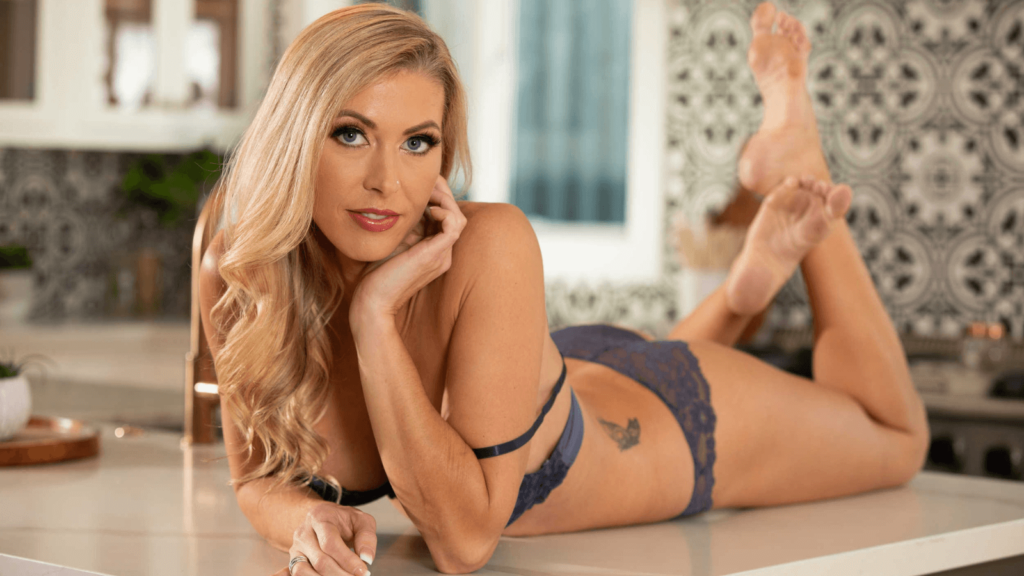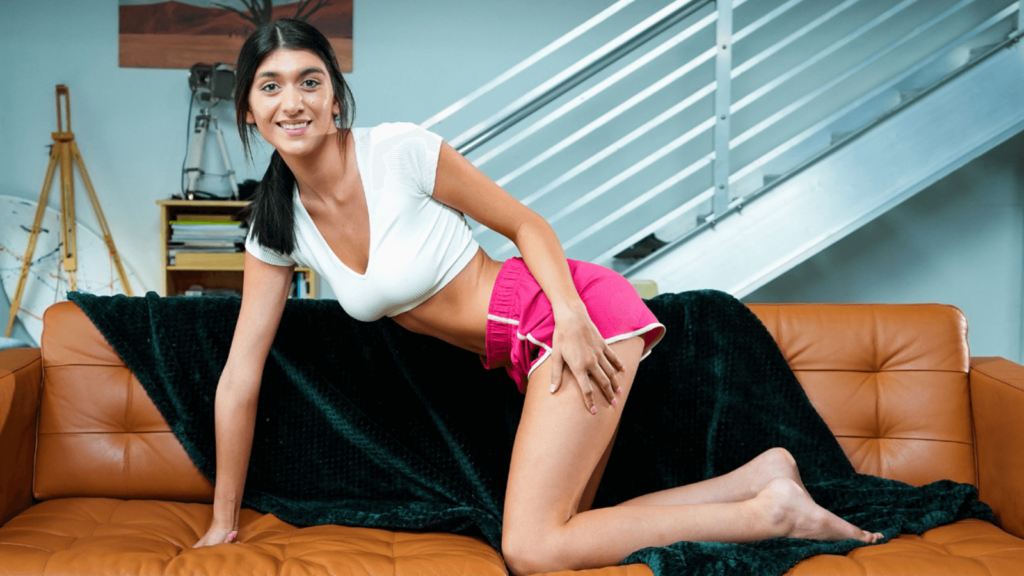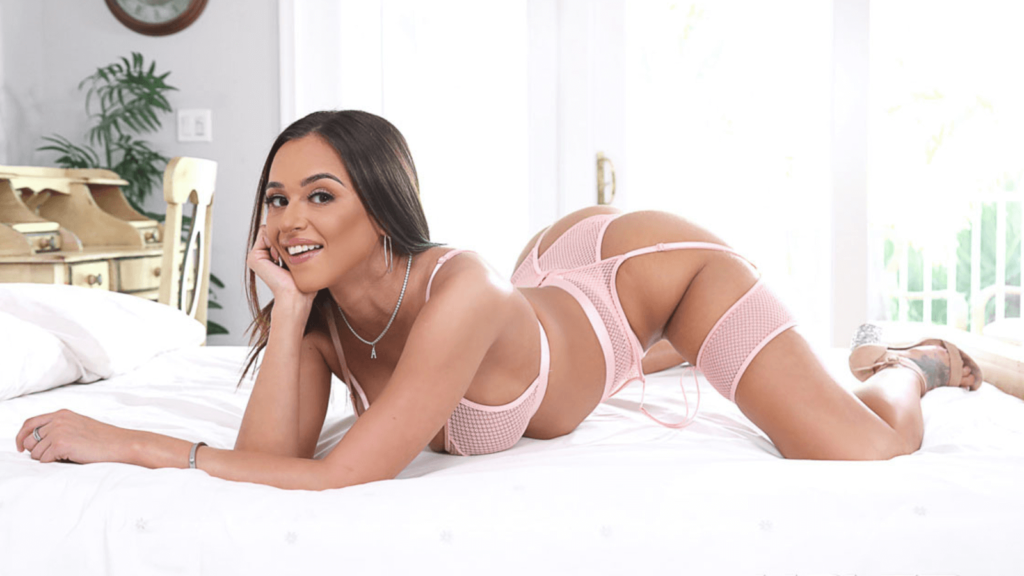 POPULAR INTERVIEWS