NAOMI FOXXX

Tell us a bit about yourself. 
Naomi Foxxx: There is so much to tell about myself, lol. I was born and raised in the Caribbean… Jamaica, to be exact. I moved to the US when I was 17 years old. I went to college for a medical assistant degree, did that for a few years, and then went back for a diagnosis ultrasound technician degree. I worked in the medical field for a while. 
Then I realized that wasn't for me. I love dancing and the entertainment industry. I work as a party promotor for swingers clubs and danced at a few strip clubs for a few years. I was doing all this while still working at a hospital. After a while, I decided to quit the medical field and just focus on party promotion and dancing. 
I met my husband, Peter Fitzwell (he's in the adult entertainment industry), at a swingers club. We got married a year after we met. I got into the porn industry 3 years after we got married.
Describe yourself growing up.

Naomi Foxxx: I grew up on a farm in the mountains of Jamaica. I grew up with all boys, so I was a Tomboy most of my childhood lol. I did everything the boys did. I played sports, climbed trees, and just wanted to be one of the boys. 
What are your stats/measurements?

Naomi Foxxx: 34DDD-27-37, 5'4, 125lbs.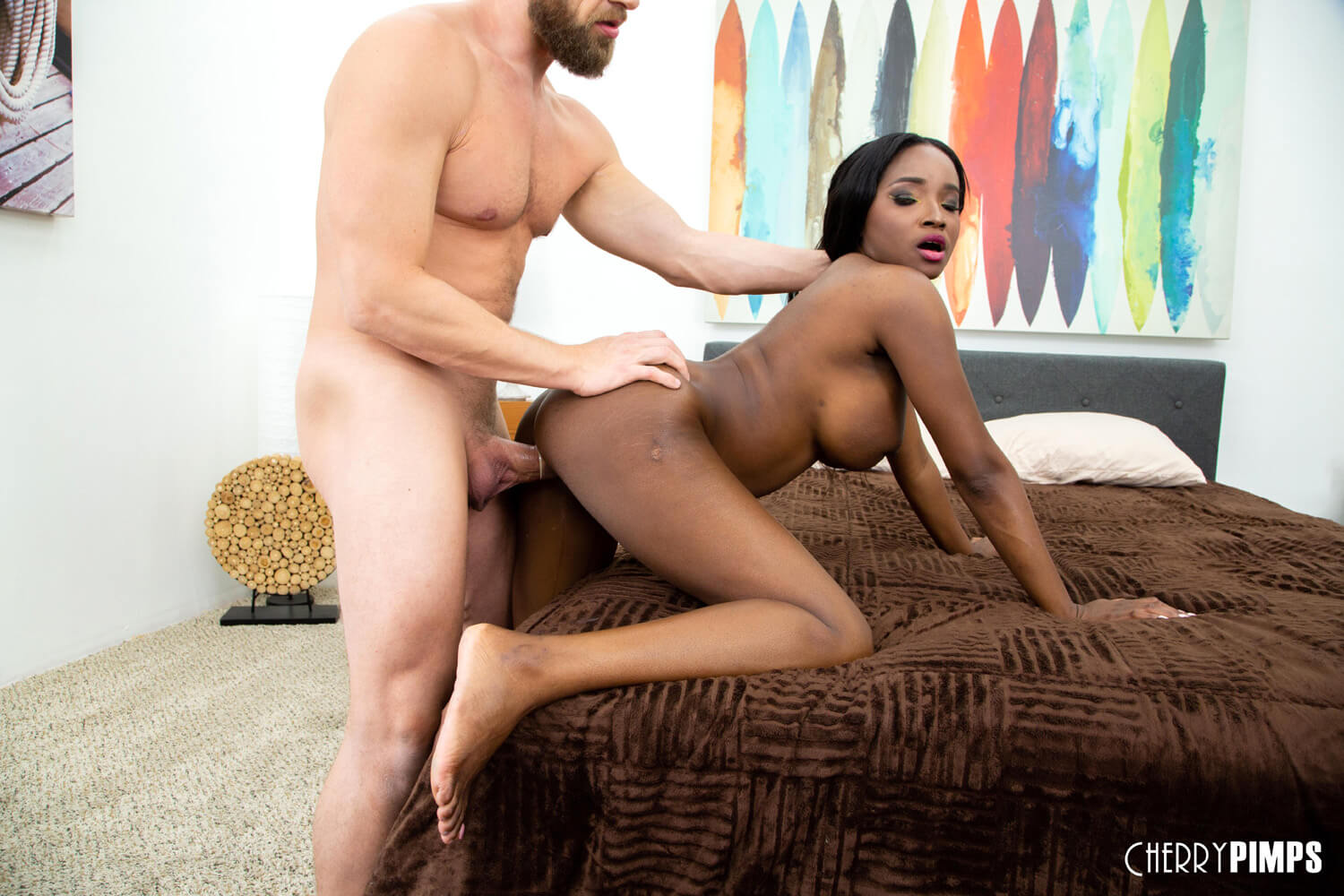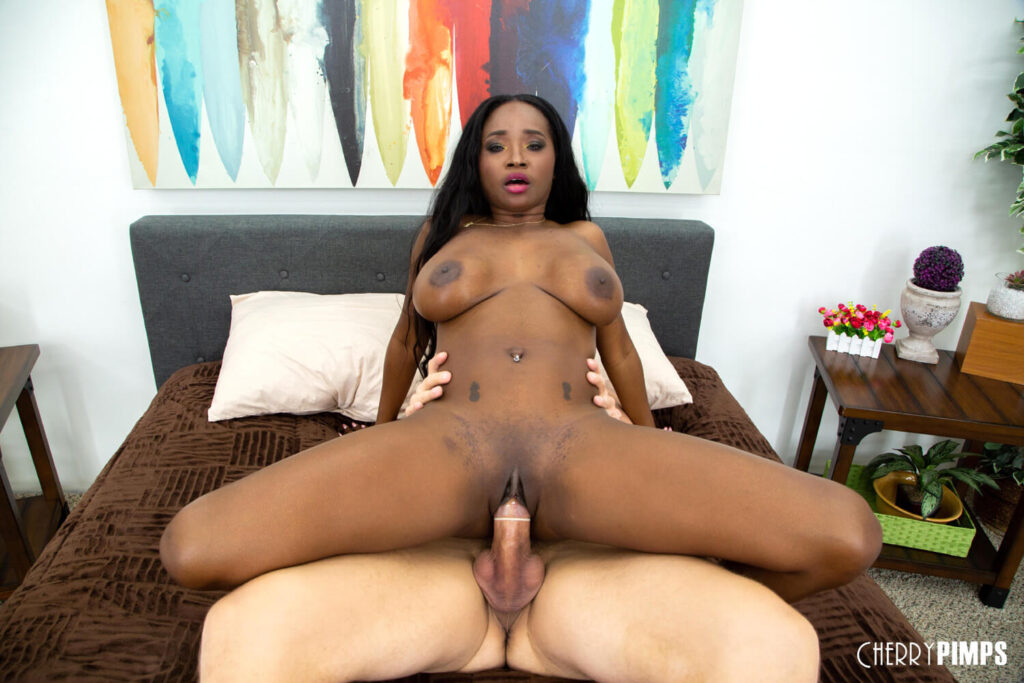 How did you start in the industry?

Naomi Foxxx: I started in the industry I 2021. I started on Onlyfans and was doing promotions through Twitter. One day, I got a message from Brazzers. I had no idea who they were because I don't really watch porn. I ignored the message because I thought it was a scam, but they kept sending me messages. 
So, finally, I screenshot the message and sent it to a friend who works in the industry. Her response was, "OMG! That's Brazzers. It is one of the biggest porm companies in the world!" She then told me I should seriously think about it because it could be a once in a lifetime opportunity. I them spoke to my husband about it, and he told me he's ok with whatever I decided.
How did you create the name?

Naomi Foxxx: When I was younger, people used to tell me I looked like Naomi Campbell. So that's where I got Naomi. The Foxxx came from my friends, always telling me, "I'm too foxxy." lol
What do you enjoy most about being a porn star?

Naomi Foxxx: I enjoy creating movies for my fans. The fans are the ones who keep me motivated and love the fact that I'm creating something that makes other people happy and brings them pleasure. I also enjoy working with all the companies and other Pornstars. I haven't met or worked with any companies or Porn star that have treated me badly or rubbed me the wrong way. The industry has been good to me so far. If it wasn't, I wouldn't be a part of it.
Where do you see yourself in 5 years' time?

Naomi Foxxx: I'm working on building my brand right now. So, I see myself directing and producing more of my own work. I also see myself up there with some of the big Pornstars. I admire and look up to Ana Foxxx, Kendra Lust, Reagan Fox… just to name a few. Hopefully, I will be nominated for an AVN's or XBIZ Award at some point in my career.
What's your favorite sexual position on & off camera & why?

Naomi Foxxx: On camera Missionary 45, off camera doggy style. Missionary 45 because I can see everything, and it feels great. Doggy style off camera because I love to throw it back. I like fucking back. I'm in no way, shape, or form a pillow princess, lol.
Which porn star would you most like to work with?

Naomi Foxxx: Female – Ana Foxxx and Reagan Fox. Male- Kieran Lee and Johnny Sins.
What would you change about the adult industry?

Naomi Foxxx: I would change the stigma that surrounds the industry. I don't like that the industry and the people that work in the industry are looking down on and is considered bad. I think the people in the industry are the safest and cleanest when it comes to sex and taking care of ourselves. 
Our bodies and sex organs are what make us money. So, we tend to make sure we are always tested and well taken care of. I know in mainstream porn we get tested every 2 wks like clockwork. There are people in this world who have never gotten an STI test in their life. Yet they talk shit about Pornstars when they have no clue. 
I think a lot of people need to be educated more about the industry before they pass judgment.Negative stigma*. I haven't done anal on camera. Maybe I will one day. I'm just not ready. Most of the guys in porn are huge.
Has the stigma around the adult industry affected you?

Naomi Foxxx: I'm sure that stigma affects everyone who does porn and put themselves out there. For me personally, I love what I do, so there's nothing anyone can say or do to make me feel guilty about how I choose to make my living. Everyone has a right to their own opinions, and I respect that. 
But don't tell me what I do is a sin or wrong when there's people doing worse. Why is it that the things that make us as human feel good are perceived as bad? Sex is natural. It's how we are all created. If it wasn't for sex… none of us would be here.
What's the weirdest thing that you've been asked to do during a shoot?

Naomi Foxxx: Spit in someone's mouth, lol.
Are there any sex acts that you want to shoot?

Naomi Foxxx: I haven't done a BGB scene. I would love to shoot that scene and a mini orgy or gang-bang if possible.
What advice would you give to someone wanting to get into the industry?

Naomi Foxxx: I would say make sure this is what you really want because this industry is not for everyone. You have to have thick skin, be confident, and love it. Make sure you are ready for the ridicule and judgment that comes along with being in this industry. 
If you love it it will be worth it. If not, it can chew you up and spit you out. It might be the best decision or the worst, depending on how you approach it. As much as some people love you, there's also that many people that will hate you as well.
Have you ever been grossed out during a shoot?

Naomi Foxxx: No, I haven't been in a situation on set where I was grossed out. But if I ever do, I will try to handle it like a professional. I wouldn't want to hurt anyone's feelings.
What hobbies & interests do you have outside of the adult industry?

Naomi Foxxx: I still do and love party hosting and promotions. I enjoyed spending time with family and friends. I love traveling, reading, listening to music, and dancing. But most of all, I enjoy spending quality time with my amazing husband and best friend Peter Fitzwell.
Do you use sex toys? If so which ones?

Naomi Foxxx: Yes, I have a bedside drawer filled with sexy toys, Lol. I have a few dildos, strap-ons, vibrators, Hitachi, rose, womanizer, bullets, butt plugs, and pussy pump… I'm sure there's more. I just can't think of them off the top of my head. Lol.
To date which porn scene are you most proud of and why?  watch porn?

Naomi Foxxx: That would have to be the very first scene I shot in mainstream porn. The scene was with Kyle Mason for Reality Kings. I was amazed at how well the scene turned out. Even though we had to shoot the scene outside in 95° weather on a rotten deck and concrete picnic table. We were both sweating our asses off and sliding all over each other. It was a rough scene to shoot, but the end result made it all worth it.
Do you watch porn? If so what type?

Naomi Foxxx: Honestly, I don't watch porn. The most I've done is watch the trailers for my scenes. My life is porn, so when I'm not making it, I have no interest in watching it. But if I were to watch porn, I think I would watch Milf porn and MFM 3sums.
If you directed a scene what would it be about and who would feature?  
Naomi Foxxx: I'm thinking three MILF's go undercover to rid the world of virgin men. Myself, Sophia Loc and Charlie Heart. Like Is neopolitan ice cream….lol.
How do you stay in shape? 
Naomi Foxxx: Great sex with my husband and eat right.
If you were interviewing a porn star what would you ask them?  
Naomi Foxxx: Why did you decide to work in the adult film industry? I've been a swinger my Entire adult life i'm doing it for free every weekend so why not get paid for doing something I enjoyed doing?
What really turns you on?
Naomi Foxxx: The deep v cut of a man's stomach.
Who within the adult industry, would you like to nominate to answer these questions?

Naomi Foxxx: Maya Ferrell.
Weed or alcohol?
Weed.
Bong or joint?
Joint.
Tattoo or piercing?
Piercing.
Piercing in clit or boobs?
Clit.
Fuck a fan or masturbate?
Depends on the fan. Probably masturbate.
Dildo or fingers?
Dildo.
Orgy or gang bang?
Orgy (I like girls too).
Lick pussy or suck dick?
Dick.
Meat or vegan
Meat.
What's your fav food?
Curry chicken.
LOVE OUR INTERVIEWS?… Show your appreciation below 👍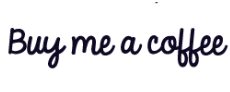 Naomi Foxxx was interviewed by Lior
To see more of Naomi Foxxx click the links below
Who's your favorite PORNSTAR?..
RECENT INTERVIEWS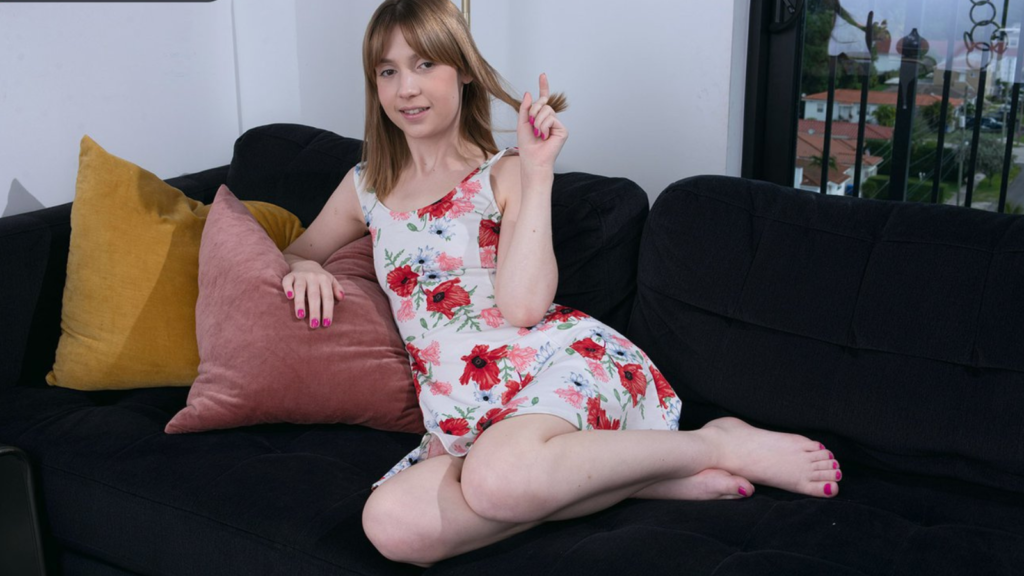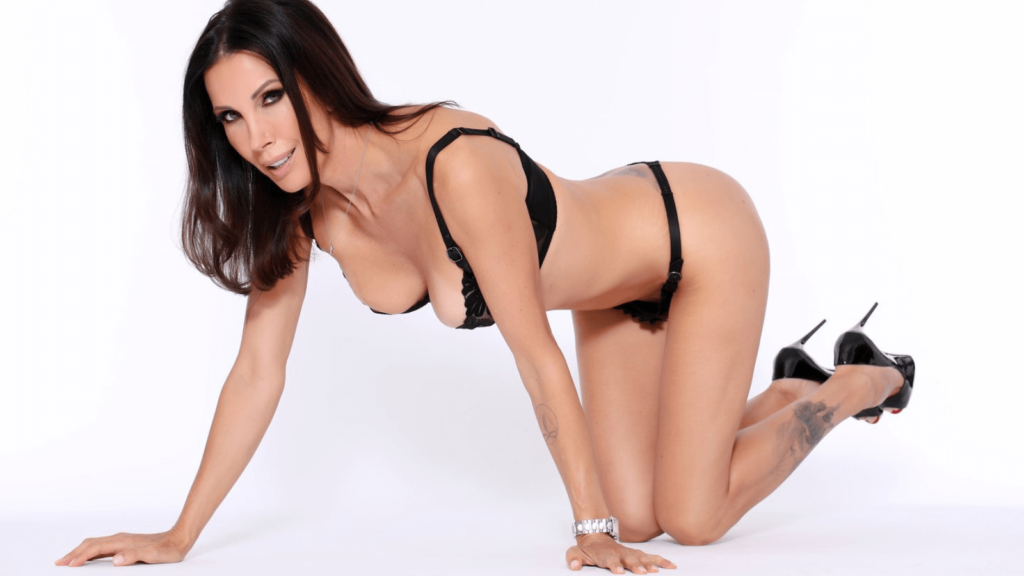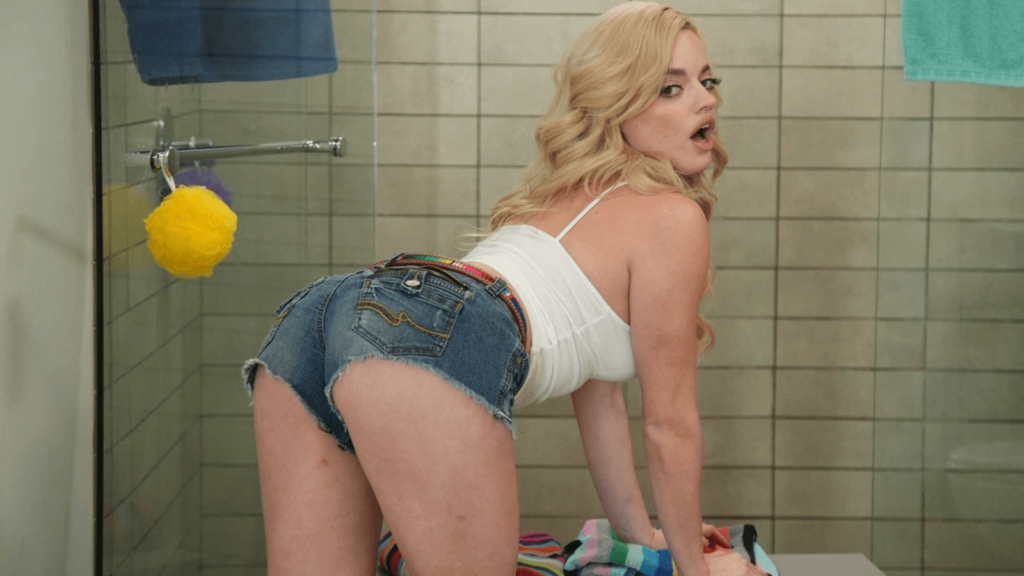 POPULAR INTERVIEWS