DEMI MORGAN

Tell us a bit about yourself.
Demi Morgan: I'm outgoing, bubbly, and active. I love to create art, read, and be on my roller skates. The lights of my life are my two fur children, a black cat named Dexter and a mini weenie named Bon Jovi. I will always prioritize my happiness and my friends happiness above all else. I'm very outspoken about human rights and being a decent human being.
What are your stats/measurements?
Demi Morgan: 5'4" and 125 lbs. 36B-24-38
How did you start within the industry?
Demi Morgan: I started in the industry after collaborating with someone in the industry and they talked to me about it. Also seeing Chloe Cherry on a mainstream TV show helped me say, "Well, I might as well go all in!".
How did you create the name?
Demi Morgan: I created my stage name by playing around with my birth name, I also chose Morgan because my first introduction to porn was by seeing Katie Morgan on HBO when I was a kid. I became fascinated with the porn industry and wanted to pay homage to her.
Why do you want to become a porn star?
Demi Morgan: I wanted to become a porn star because I've always been interested in porn, in awe of the women and how free they were! Also growing up I was very sexual and couldn't wait to have sex, always very free with my body and liked to experiment and push my limits. I never understood the shame in having a bunch of different partners, especially when it comes to work.
Tell us about your first shoot, was it what you expected?
Demi Morgan: My first shoot was very comfortable, I shot with Oliver Flynn, he was professional and sweet. I was in a serious relationship at the time so I thought it would upset me as I've always been monogamous but it actually didn't bother me at all, felt very natural. Was super hot and I still think about it to this day.
Where do you see yourself in 5 years time?
Demi Morgan: In 5 years time, I see myself with a few AVN and XBiz awards in a glass case, a LOT of films with my name on them, and doing stand up comedy, a small farm and garden with a smile on my face!
What is your favourite sexual position on & off camera & why?
Demi Morgan: My favorite position on camera is probably the leg lift doggy, it's just so fucking hot and feels really good. Great position for any camera angle. Off camera has to be when I'm lying on my tummy and my butt is lifted slightly. I cum every time for that one, it's just not camera friendly as you don't see much penetration.
Which porn star would you most like to work with?
Demi Morgan: A porn star COUPLE I'd really like to work with is for sure Aaron Small Hands and his wife Joanna Angel. They are both very sweet and are the biggest tattooed porn stars, so I'd fit right in!
What would you change about the adult industry?
Demi Morgan: Something I would change about the adult industry is definitely the conduct and standards we hold people to. Some performers and even agents don't know how to act professional and aren't always held accountable for their actions. We're in the porn industry and still people have to act like a civilian sleaze bag that doesn't get any. Most of the time people are taken out of the industry if there is enough outcry but it's sad when a few people had a horrible experience with one person and they aren't taken seriously.
Are there any sex acts that you haven't shot yet but want to?
Demi Morgan: There are so many sex acts I want to shoot, I really want to do a glory hole scene, just be fucked and used. Would love to work with kink.com as I've always been a fan of theirs. I have yet to do a gang bang and really am looking forward to that, I'm getting wet just thinking about it!
Has the stigma around the adult industry affected you and if it did how did you handle it?
Demi Morgan: I've found that the stigma hasn't really affected me much, I also don't surround myself with close minded people. I don't really care if people call me derogatory names or disgusting; I haven't cared what people think for a long time and am secure in myself to know I'm clean, I'm safe, and I'm happy.
What advice would you give to someone wanting to get into the industry?
Demi Morgan: Advice to someone getting in the industry: be sure you absolutely are ready for this and want it. The world is changing, yes, but slowly. So be sure this is the career path for you before embarking on it! This industry is not for everyone. Be sure you can handle the stress and physical toll it may take on your body before diving in.
What hobbies & interests do you have outside of the adult industry?
Demi Morgan: When I'm not spending my time being hot on the internet or with an orifice filled, I'm either painting, roller skating, practicing piano, or reading. I really enjoy Russian and English literature and have recently introduced myself to French literature. I like to stay active and go on hikes or bike rides around town!
Which porn star do you admire and why?
Demi Morgan: A pornstar I admire is Joanna Angel, she's done so much for tattooed adult actors and really paved a way for us. She's also still so down to earth and sweet, I hope to be like her.
Do you use sex toys? If so which ones?
Demi Morgan: Oh yeah I use sex toys! I love love love my vibrating wand, I love using it during sex and in my alone time.
Do you watch porn if so what type?
Demi Morgan: I do watch porn here and there, usually I just think of past sexual encounters. When I do it tends to range from lesbian, trans, gay male, Fleshlight, male moaning compilations, and BDSM. I tend to hyper fixate on one for a while so I'll go months of only watching one type then I'll switch it up.
Ho do you stay in shape?
Demi Morgan: I stay in shape by going to the gym 6 days a week and doing 25 minutes of the stair master after lifting heavy weights. I also try and eat very clean and high protein! I hardly ever drink or go out and have never been a "partier".
If you were interviewing a porn star what would you ask them? & answer this question
Demi Morgan: If I were interviewing a porn star I will always ask what made them do the dive into porn and what it was like for them their first scene, how they felt, etc..
What really turns you on?
Demi Morgan: Honestly, what really turns me on is someone with a great sense of humor. I love to laugh and that is the way to my heart…and my pussy. If I can be my goofy self with you and you make me laugh harder than I DO? Sold.
Who, within the adult industry would you like to nominate to answer these questions?
Demi Morgan: I'd like to nominate Bella Blu, she's a good friend of mine and I'm curious for her answers!
To see more of Demi Morgan click the links below
Who's your favorite porn star?..
RECENT INTERVIEWS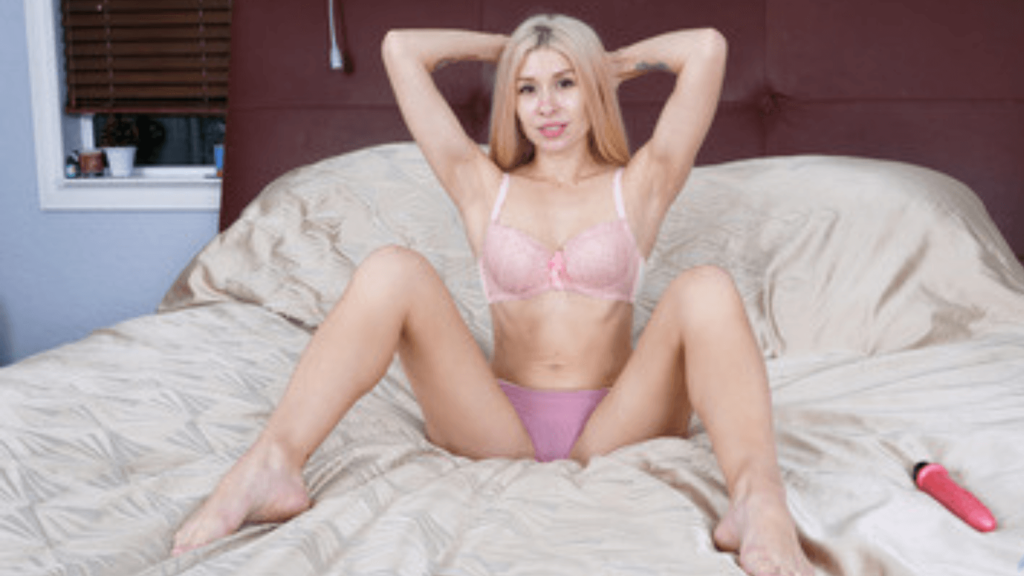 Anna Kovachenko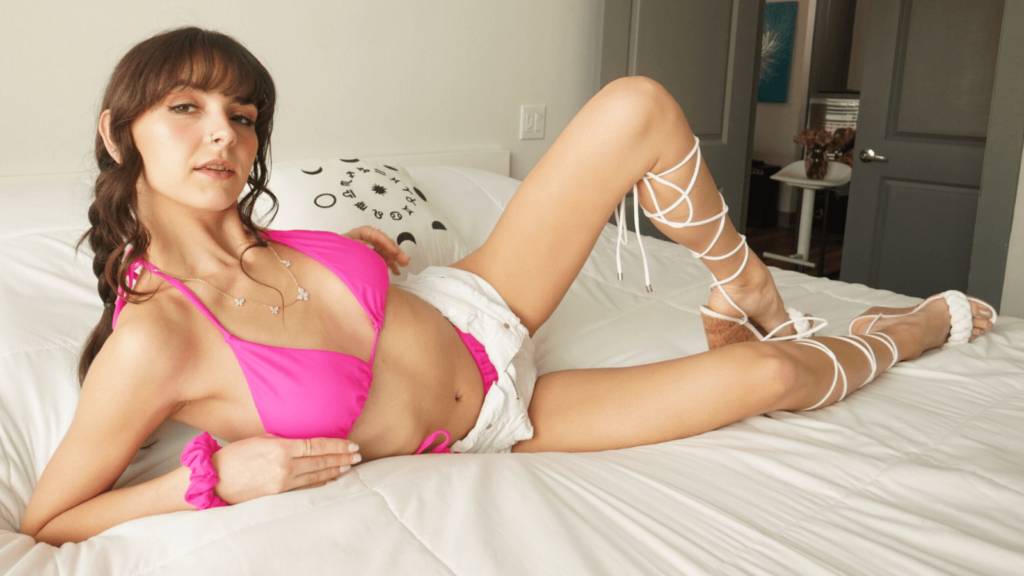 Serena Hill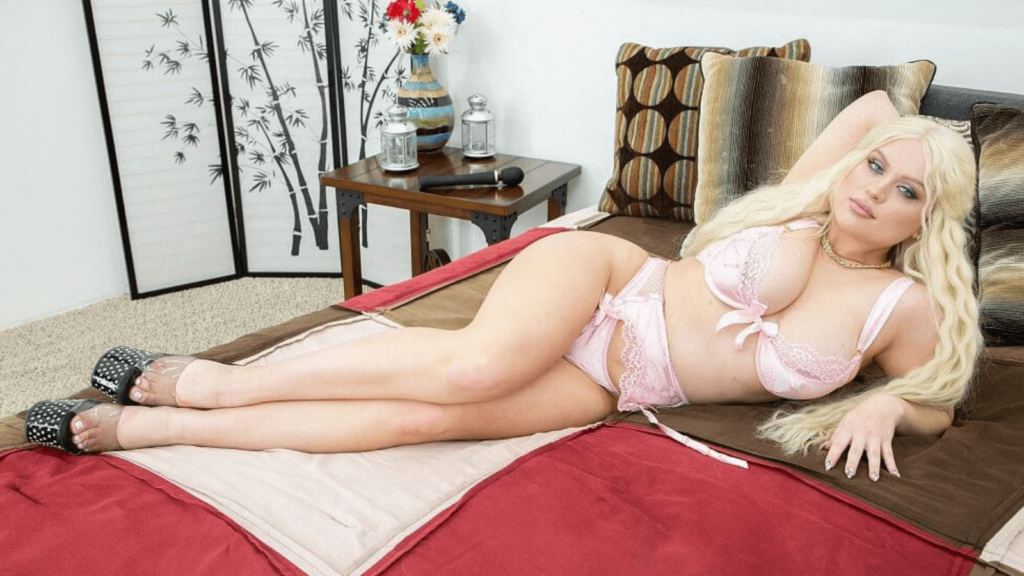 London Laurent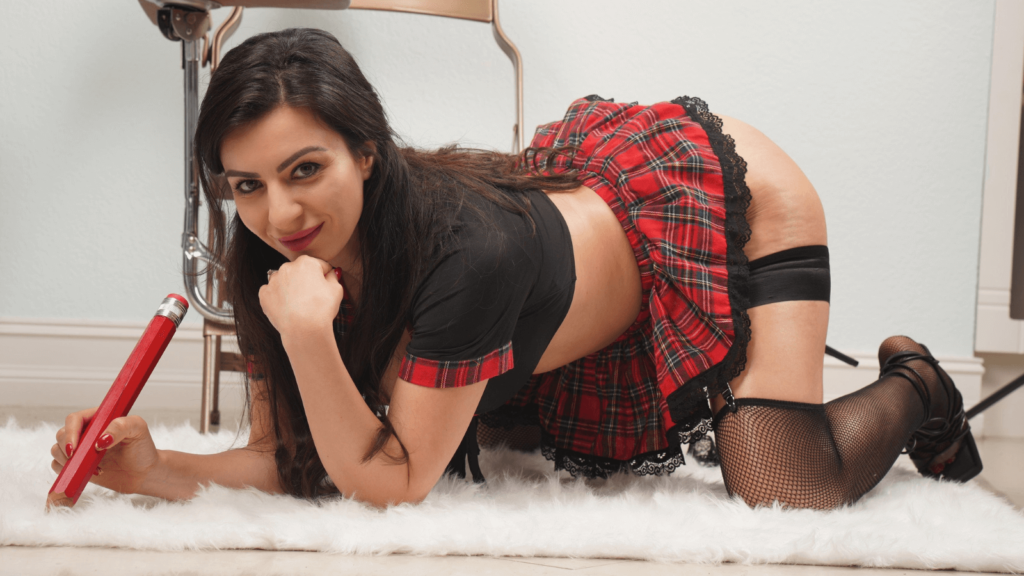 Alina Angel





MOST POPULAR INTERVIEWS