ANNA KOVACHENKO

Tell us a bit about yourself.
Anna Kovachenko: I am from Ukraine. I graduated from technical school for a hair stylist but also worked as a stripper and web can and porn. My city was captured by the Russians, and I came to America with my family last spring. My husband and I are both adult actors. I am 28 and have a 5yr son. I used to have dark red hair as Tony Foxy (stage name) but stopped once I arrived to USA. Now I'm blonde.
What are your stats/measurements?
Anna Kovachenko: 43kg and 152cm tall. Bra 32b, pant xs and shoe American us 5.
How did you start within the industry?
Anna Kovachenko: I met my husband and we worked together since 2017. He owned DevilGotNaked porn studio. Cam and making videos for my soon to be released website. I always wanted to be a porn actor since I was 17. My dream unlike many girls who do it for other reasons.
In Ukraine to make porn it was illegal so I had to travel to Europe, Russia or America to work. I am an introvert, it's difficult for me to talk to strangers and I don't enjoy parties staying home is good. When on camera however I am in another world, I open my shell and get very excited.
How did you create the name?
Anna Kovachenko: Tony foxy? Mistake. I liked it but didn't realize the wrong spelling.
Why do you want to become a porn star?
Anna Kovachenko: I love the attention, for me was fetish to share on camera and audience and new dick. Make me excited people watch me. Porn star was logical choice. I am web coder and hair colorist so I have e other job options.. I choose porn because of the life style, excitement, sometimes art and beauty of it.
When I receive money for this it is validation of my success to please others and it makes me more wet. I hope some day to be gay porn producer when I am not able to be a main actor. Porn star life is the opposite of my home life and voyeur makes it exciting.
Tell us about your first shoot, was it what you expected?
Anna Kovachenko: I was a little bit shy, but it's was interesting and funny. I still watch my first video with positive memories. People I worked with were awesome and I see how I act it was cute. I remember desire of wanting as many people to see me have sex as possible..
Ok I explain.. Though out my video or stream many cocks are hard and excited and to explode in sexual bliss or girls touching themselves or feeling more open as a result of me sharing is amazing positive life energy.
Like, my sharing my love makes those around me more happy. It's amazing feeling of purpose. I thought porn star would be more simple and not requiring so much, not just sex work, but marketing, writing, editing, etc.. this is most shocking and difficult part for me.
Where do you see yourself in 5 years time?
Anna Kovachenko: In 5 years, I want to be a performer maybe and be a producer of gay porn.
What is your favourite sexual position on & off camera & why?
Anna Kovachenko: On camera is reverse cowgirl because I like how it's looking on video. Off camera missionary because it so sensually and feel good.
Which porn star would you most like to work with?
Anna Kovachenko: I don't have someone particularly. But, probably in my head, it's a Johnny Sins. Like this man who has a lot of professions. And Lisa Ann, oh she in the Eminem video clip she just 🙂
What would you change about the adult industry?
Anna Kovachenko: Actors are more serious about work, not take risk in personal life with untested people. Agents were not required to get jobs. Banks stop discrimination against us.
Are there any sex acts that you haven't shot yet but want to?
Anna Kovachenko: Gang bang! I have never tried it before. But on video looking amazing. A lot of dick and all for me!
Has the stigma around the adult industry affected you and if it did how did you handle it?
Anna Kovachenko: With friends and family no. They think it's cool and my choice. Anyway I don't care as I always wanted this work and enjoy it. Best way to handle it is ignore people who make a stink about it because they are just jealous.
What advice would you give to someone wanting to get into the industry?
Anna Kovachenko: Not so easy life or easy money. Need as many sources of income as possible. Avoid relationships with non industry people as the stress slows down your progress.
What hobbies & interests do you have outside of the adult industry?
Anna Kovachenko: I like going to the gym, playing with my dog and cat, playing games, watching TV shows, TV series.
Which porn star do you admire and why?
Anna Kovachenko: My nameRiley Reid, because she come to the industry, makes business and now can live like she wants.
Do you use sex toys? If so which ones?
Anna Kovachenko: Yes, I like toys with clitoris stimulation.
Do you watch porn if so what type?
Anna Kovachenko: Yes, I watch depending on my mood BG, GG, BGB, solo…
If you were interviewing a porn star what would you ask them? & answer this question
Anna Kovachenko: If you will be able to go back in time, with all that you know, do you want to change something in your life?
Yes, I would have started my OnlyFans earlier and started industry earlier like 19-20 because they favor younger faces.
What really turns you on?
Anna Kovachenko: New sex partner, it's so intriguing and excitement…
Who, within the adult industry would you like to nominate to answer these questions?
Anna Kovachenko: Angie Noir.
Weed or alcohol?
Alcohol.
Wine or vodka?
Nothing.
Tattoo or piercing?
Both.
Tattoo on ass or pussy?
Ass.
Piercing in clit or boobs?
Boobs.
Fuck a fan or masturbate?
Masturbate.
Dildo or fingers?
Dildo.
Orgy or gang bang?
Gang bang.
Lick pussy or suck dick?
Suck dick.
Meat or vegan?
Meat.
What fav food?
Asian.
Anna Kovachenko was interviewed by Lior
To see more of Anna Kovachecko click the links below
Who's your favorite porn star?..
RECENT INTERVIEWS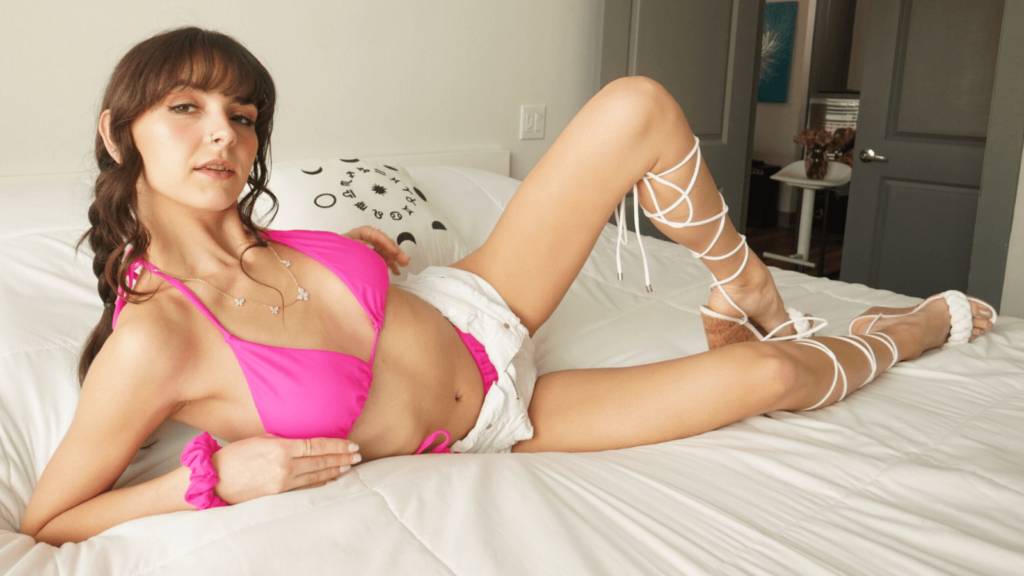 Serena Hill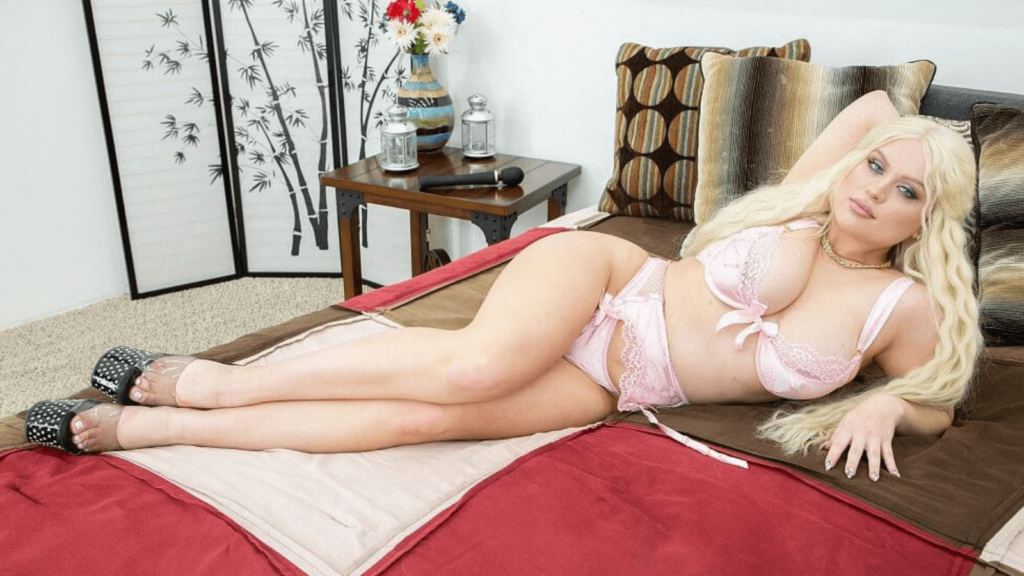 London Laurent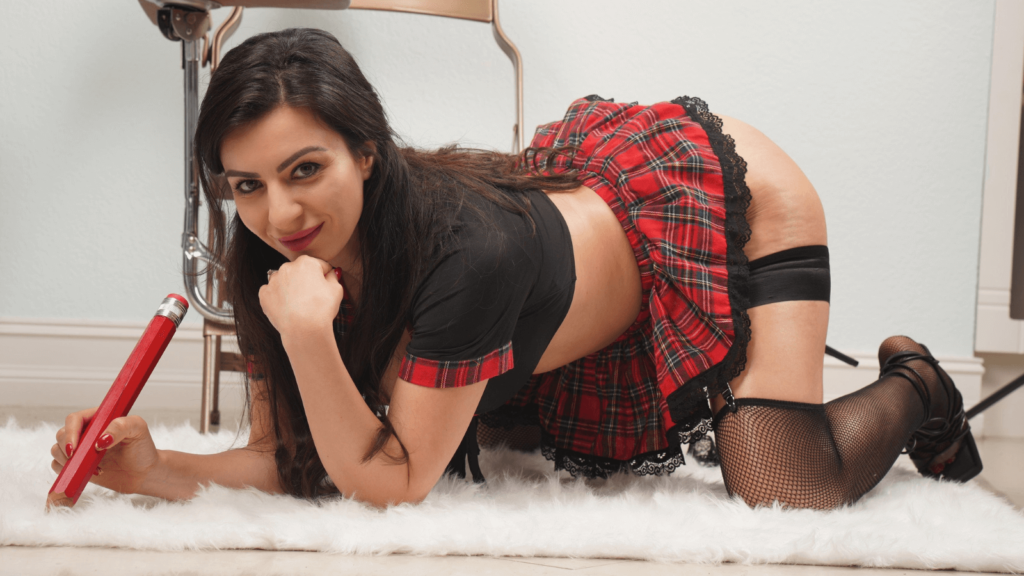 Alina Angel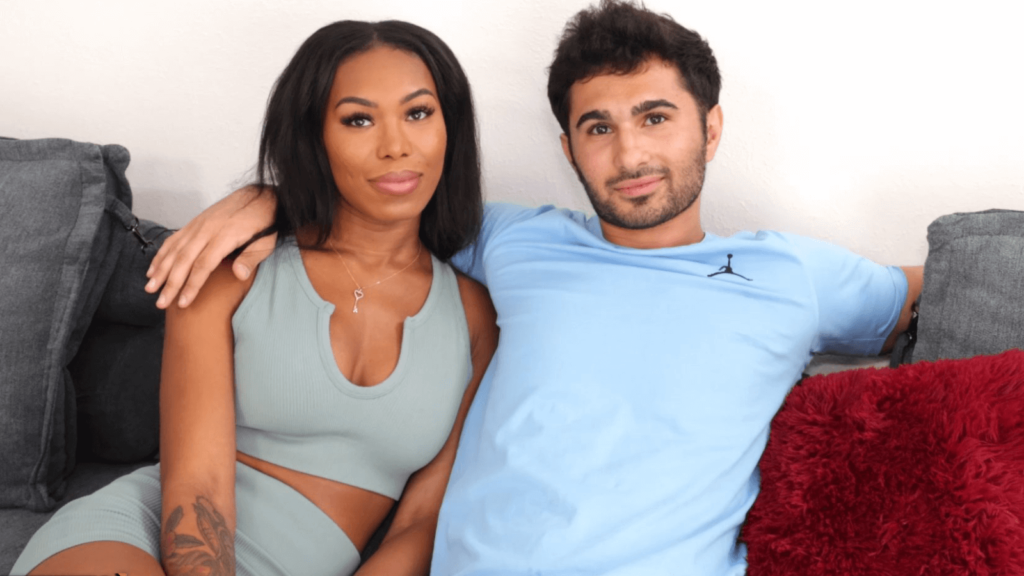 Zane Walker





MOST POPULAR INTERVIEWS