Tell us a bit about yourself.
Mrs Robinson: I'm a 53 yr old single mom from Pennsylvania. My kids are older (17 & 27), and they fully support my decision to work in porn. I've been single for a long time, and I don't date or hook up. In fact, I haven't been on a date in over 4 years. I think I'd probably go out with someone if the right person asked me. I spend my free time with family, friends, and my 4 yr old Goldendoodle, Rudy. If you follow any of my socials or Onlyfans, you probably already know who Rudy is.
What are your stats/measurements?
Mrs Robinson: I'm 5'10 and 135 pounds, 38C-26-36
How did you start within the industry?
Mrs Robinson: I worked in corporate America until I was 50 as a senior exec in the advertising industry, creating digital strategies and teaching social branding to companies. If you've ever watched Mad Men, I lived and breathed real-life, present-day Don Draper-types for my career. I worked my ass off to climb the corporate ladder, and I loved every second of it. I started at the bottom selling tiny newspaper ads (yes, it was that long ago), and by the time I retired just before 50, I had built a very successful career as a well-respected senior software exec in the ad industry, specializing in digital and social programmatic advertising and data analytics, which ironically have helped me to grow my porn brand more than my actual vagina has.
I retired from the corporate world a month after I turned 50 and started an OnlyFans in April of 2020. It was the very beginning of OnlyFans creators earning a lucrative living during the height of COVID, when everyone was stuck at home, obviously jerking off…a lot!
I had heard from many people that MILFs and cougars were popular, but I was skeptical since society attempts to convince us that "younger is better" in the world of sex, beauty, and porn. Fortunately I had done my due diligence and researched market trends, and I was pleasantly pleased to find that keywords like "MILF," "cougar," "hot mom," "hot teacher," and "mature" were (and still are) among the top searched terms across all adult platforms.
It was important to me to build a strong, robust, and sustainable XXX brand so I applied the marketing and advertising from my former career to my personal porn brand, and fortunately it worked. By the end of my first month on OnlyFans, I was a 0.01% creator on the platform. I saw firsthand just how strong the market was for older performers, and the data and metrics blew my mind, as did the revenue.
Moving from OnlyFans to mainstream porn happened after the ever-so-sexy and brilliant Keiran Lee replied to one of my Tweets a couple months after I started my OF, and he invited me to LA to shoot for Brazzers. It all really took off pretty quickly from there. My biggest accomplishment so far was being nominated by fans for AVN's Hottest MILF two years in a row, as well as XBiz for Hottest MILF and Top Premium Social Media Star which was really wild. To be recognized among the best veterans in the business was such an honor!
How did you create the name?
Mrs Robinson: I'm a HUGE fan of the movie The Graduate with Anne Bancroft and Dustin Hoffman, and I think it might be a little creepy on my part to admit I loved the way Mrs. Robinson was such a fierce dominant personality. I also love the Simon and Garfunkel song, so it was a no-brainer to choose Mrs. Robinson for my porn name. My younger fans don't always recognize the reference so sometimes I tell them their homework is to watch the movie or they'll get detention with me 😉
You were a teacher so why did you want to become a porn star?
Mrs Robinson: I was a teacher in my 20s, so being a porn star never crossed my mind back then. I've realized more and more that we grow, mature, and change mindsets a lot throughout our adult life…obviously. Being a teacher was fun, but it was 30-some years ago, and I switched gears after teaching, spending the majority of my career in the advertising industry. Even when I started my OnlyFans, I hadn't anticipated I'd become a mainstream porn star. It kind of just happened, and I'm so happy it did!
Tell us about your first shoot, was it what you expected?
Mrs Robinson: My first mainstream shoot was with Brazzers, and it was amazing! Keiran Lee directed Van Wylde and me in Nerd Loves Big Naturals. I wasn't nervous at all, and that really surprised me. I attribute that to being a hoe in high school and college, so it felt like I'd been training for it my whole life.
The shoot itself was extremely professional and not what I'd expected at all! It was like a regular movie set, and I absolutely loved every minute of it.
Where do you see yourself in 5 years' time?
Mrs Robinson: My plan is to leave Pennsylvania and move to LA with Rudy within the next year. I'm hopeful to stay involved in the industry and continue to perform as long as I can handle it. I believe that being older has advantages since the pool of younger performers is much more saturated.The industry will always have a demand for MILF, cougar, mature content, and the supply isn't as vast as it is with performers in their 20s and 30s. I'm willing to stick around as long as they'll have me. Between now and then, I plan on showing lots more naughtiness, as well as more collabs.
What is your favourite sexual position on & off camera & why?
Mrs Robinson: On camera and off I LOVE missionary with my arms pinned above my head. It's interesting because most of my fans want me to be dominant, but in my personal life, I'm much more submissive. I also fantasize about someone super hot throwing me up against a wall, lifting up my skirt and fucking me hard. I also love giving blowjobs, and I have a pretty strong head game.
Are there any sex acts that you want to shoot?
Mrs Robinson: I've never done anal, so I've considered doing an anal scene, and I've also been giving some thought to a gang bang scene.
Which porn star would you most like to work with?
Mrs Robinson: I've been pretty fortunate to work with some of the best in the industry; Cherie DeVille, Johnny Sins, Alexis Fawx, Keiran Lee, Nikki Benz, Van Wylde, and Nathan Bronson. But I've had conversations with Manuel and Dredd about working together, and I'd love to do both of those. I also REALLY want to work with Jordi!
What would you change about the adult industry?
Mrs Robinson: There's nothing specific I'd change about the industry itself, but I'd change the way Instagram and TikTok perceive us and treat us so horribly. I've had 12 Instagram accounts and 6 TikTok accounts banned, and never once did I violate TOS for either site. The discrimination is sickening, so if I could change anything it would be the challenges we face as sex workers with the social platforms that discriminate against us.
Has the stigma around the adult industry affected you?
Mrs Robinson: Oh yes! Lots of people in my personal life have judged me…people I thought were friends have been extremely judgmental. On the other hand, I've realized who my real friends are because they accept me no matter what. More recently, my views on sex are based more on my outlook on life because life is brief. Very brief. So, for me, it's important to do what makes me happy, enjoy life while I can, and never hurt others in the process. As long as there's consent and everyone is being tested and safe, I'm a fan of a good, healthy sex life.
Since I started working in porn, one thing that has really surprised me is just how concerned people are with what others do sexually (professionally and personally). It's frankly been eye-opening that people hold such archaic beliefs about sexuality and porn and feel completely comfortable spewing vitriol at strangers on social media, as they sit behind their computer screens. It's fascinating that they spend so much of their time and energy focused on what other people are doing and feel so convicted in their belief that we are all horrible people because we're naked on the Internet. I could talk for hours about this because it's so baffling to me. I just can't imagine wasting my energy and choosing to spend my time judging strangers and telling them what I think about them. Who has time like that?
What advice would you give to someone wanting to get into the industry?
Mrs Robinson: Be sure you're ready for it and really think it through. It's not for everyone, and it is not easy…at all. Be sure to build a strong, robust, and sustainable XXX brand and create authentic engagement by interacting with followers/fans on social platforms and XXX sites. It's a 24 hour job of constantly promoting yourself, having a thick skin, and consistently engaging with your fans and followers.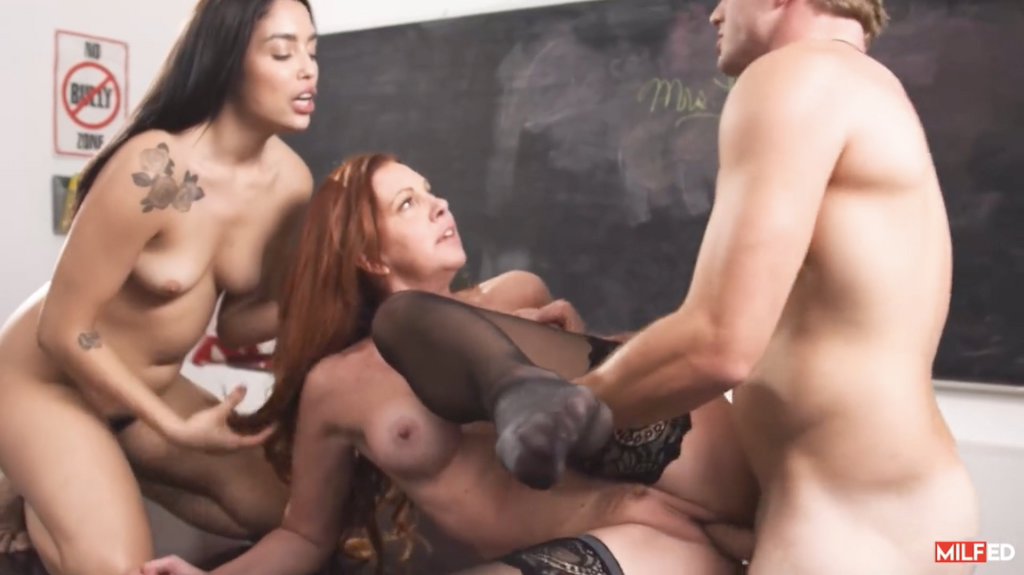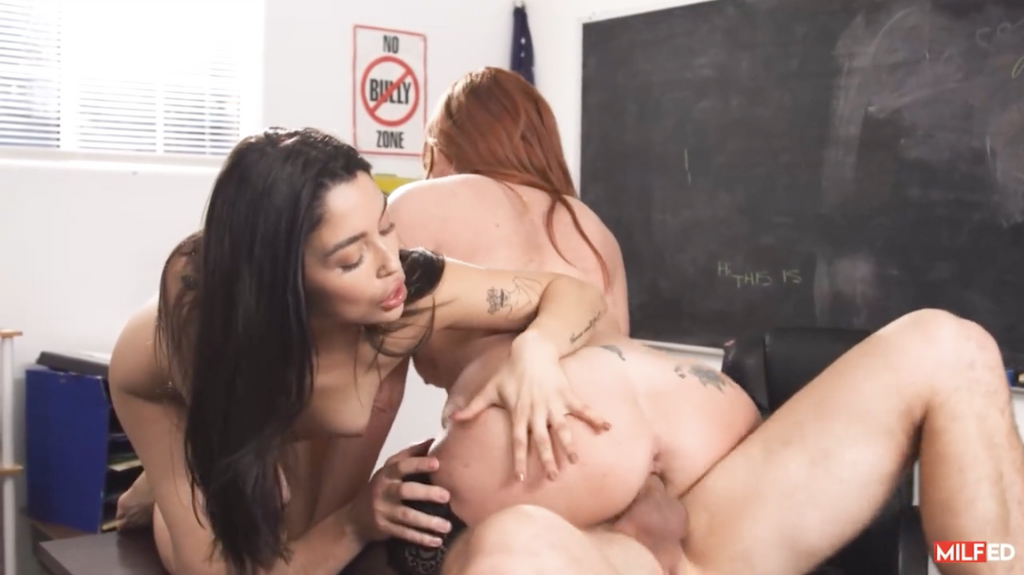 What hobbies & interests do you have outside of the adult industry?
Mrs Robinson: I love spending time with Rudy, my family and friends. I'm a homebody, and I love getting comfy and cuddling up on the couch to watch a good Netflix series (political thrillers are my favorite). I also love going to concerts, arts festivals, comedy shows, karaoke, and the beach. I've been sober for almost 20 years, so I don't do the party or club scene anymore.
Which porn star do you admire and why?
Mrs Robinson: Cherie DeVille and Alexis Fawx have helped me and taught me so much. They're seriously superstars in so many ways, and they're two of the most intelligent, compassionate people I've ever met. I also admire Keiran Lee because he's taught me so much about the industry. I'll never forget his biggest piece of advice when I first started out, "Never become arrogant or egotistical, and always remain humble." He probably doesn't even remember telling me that, but it became the foundation of how I conduct myself in the industry and in everyday life.
Do you use sex toys? If so which ones?
Mrs Robinson: My Hitachi is my BFF, especially since I haven't hooked up or had sex in a very, very long time.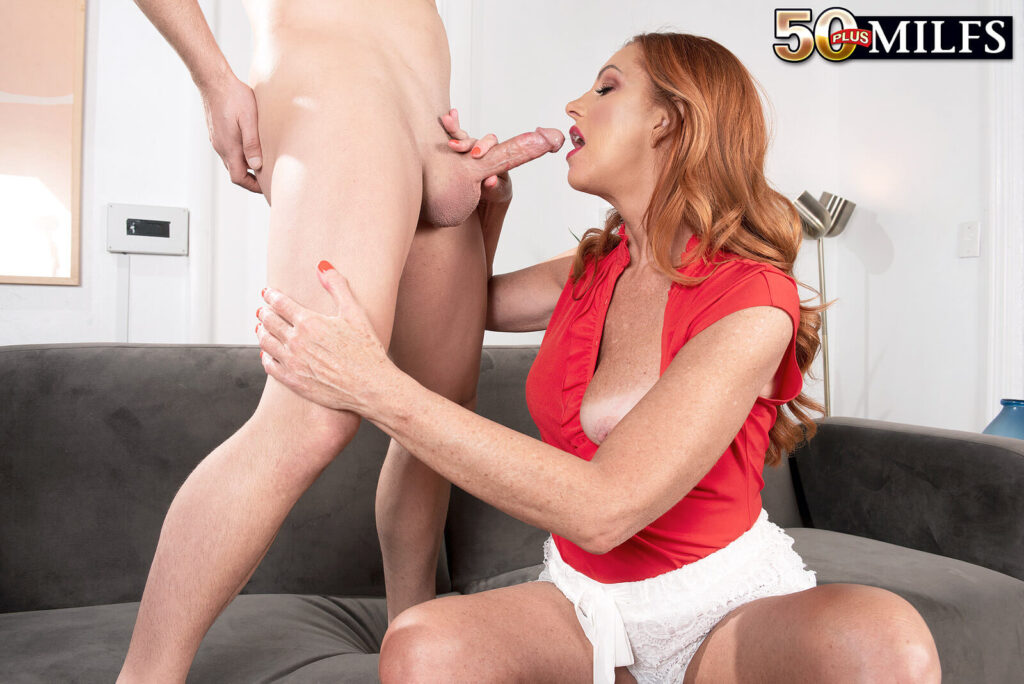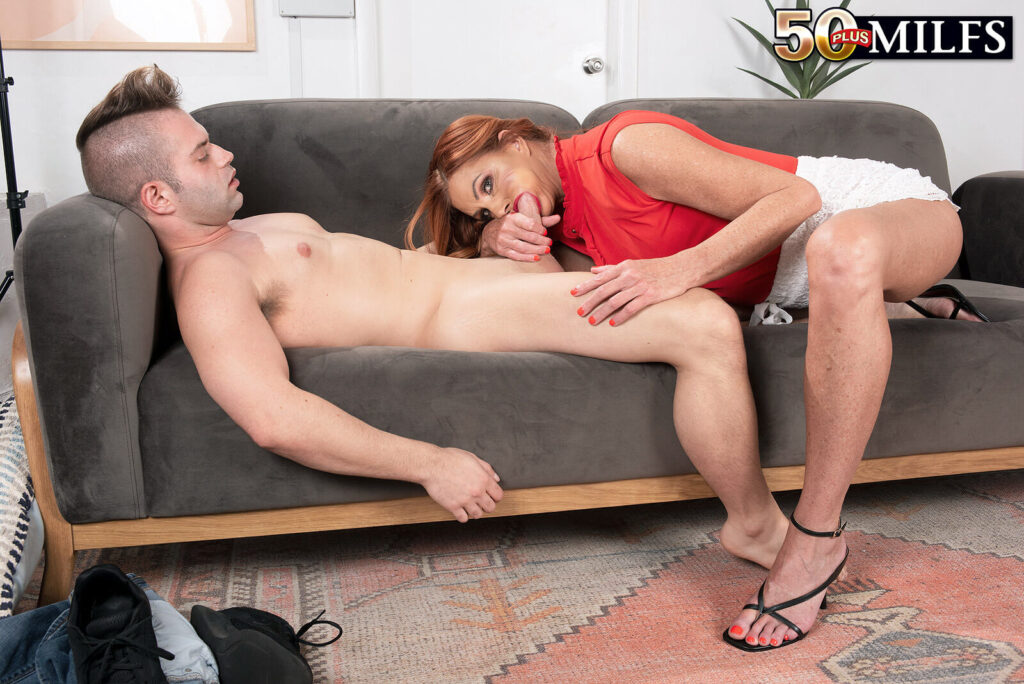 Do you watch porn if so what type?
Mrs Robinson: I love gang bang scenes and scenes when the female is being dominated.
How do you stay in shape?
Mrs Robinson: Ugh! I'm so out of shape right now. I had a medically-necessary surgery about 9 months ago, and although I'm thin, I'm really not toned at all, and I can't wait to get back to the gym! I love strength training and cardio the most.
If you were interviewing a porn star what would you ask them? & answer this question
Mrs Robinson: Q: What is something you are able to embrace/do now that you wish you knew years ago?
My answer: Stop caring what other people think. No seriously. Stop. Right now.
What really turns you on?
Mrs Robinson: Authenticity, a bright smile, kind eyes, humor, honesty, emotional intelligence
Who, within the adult industry would you like to nominate to answer these questions?
Mrs Robinson: Kazumi! 🙂

To see more of Mrs Robinson click the links below
Who's your favorite porn star?..
RECENT INTERVIEWS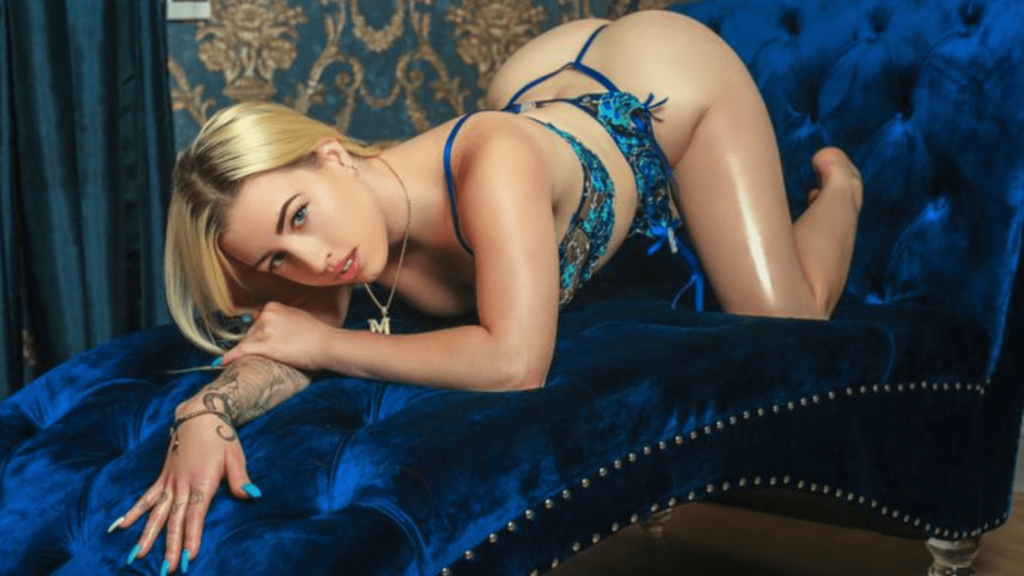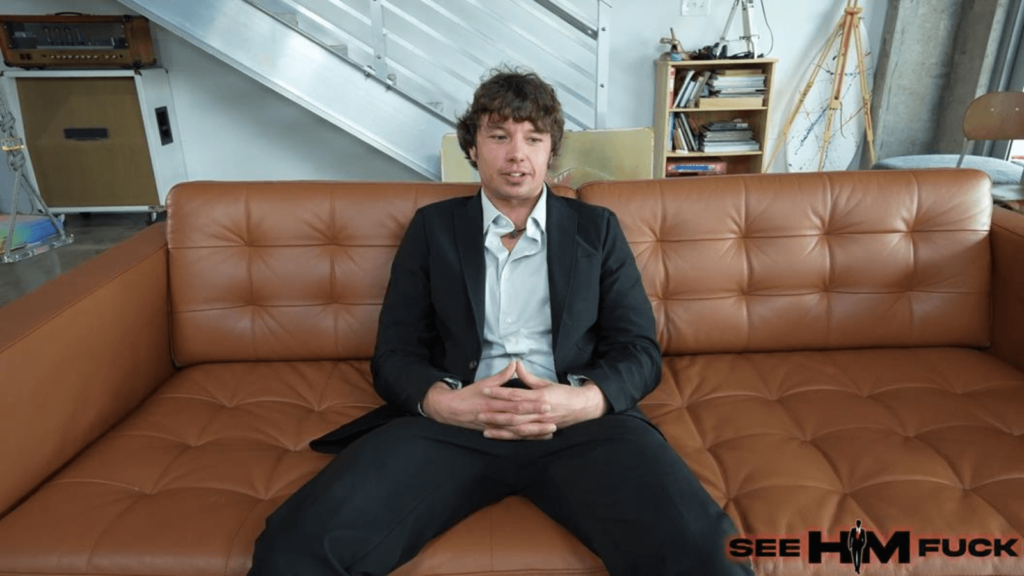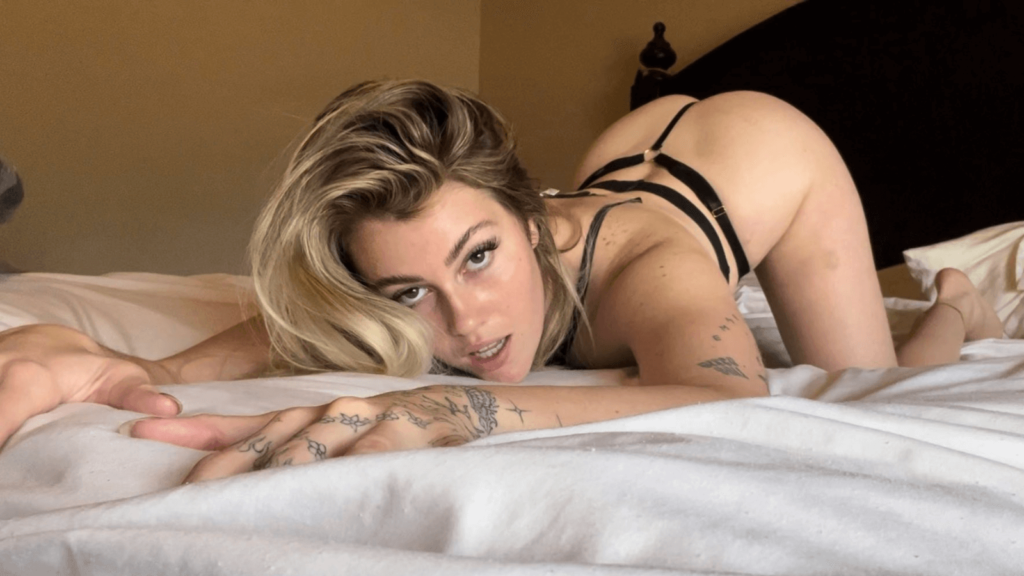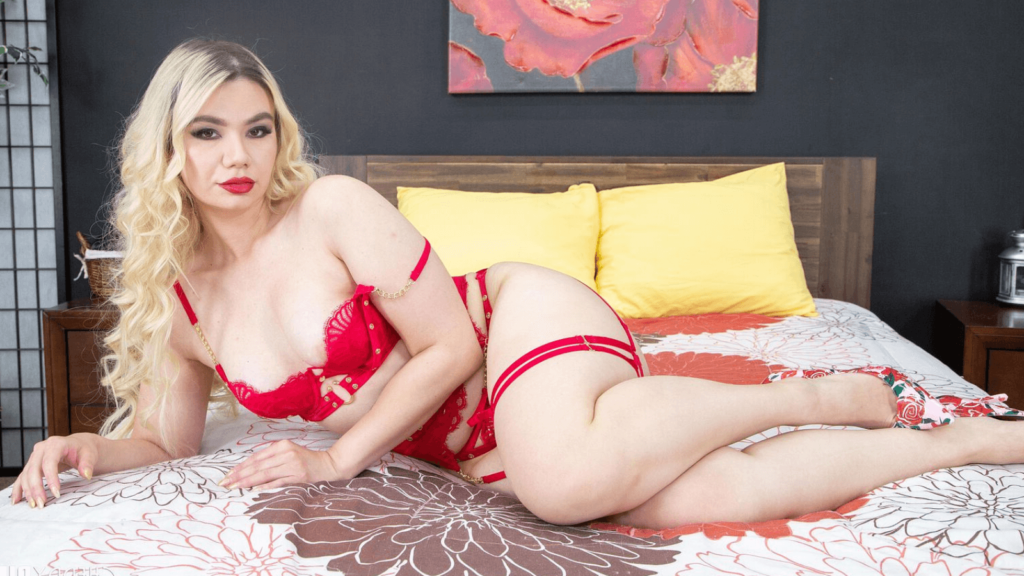 MOST POPULAR INTERVIEWS