GRAYCEE BAYBEE

Tell us a bit about yourself.
Graycee Baybee: Hi my name is Graycee Baybee, I'm new to the industry and I'm loving it!
What are your stats/measurements?
Graycee Baybee: I'm 5'8 and I'm 127 lbs.
How did you start within the industry?
Graycee Baybee: I started in the industry by selling panties and webcamming then things snow balled from there! First with smaller companies on sexyjobs and now I've been doing more serious larger productions in the past six months or so!
How did you create the name?
Graycee Baybee: Originally I was just Gracie my current name came from what I usually hear while I'm on my knees doing what I do best "oooh Gracie ooooh baby" and I liked how it sounded haha!
WhY do you want to become a porn star?
Graycee Baybee: I want to be a porn star because I really just enjoy being slutty and naughty and showing it off to people. I'm happiest getting pounded on camera even when I wasn't doing porn I always loved when my partner recorded me.
Tell us about your first shoot, was it what you expected?
Graycee Baybee: My very first shoot was not what I expected at all!! It was before I had an agency or anything and it was a smoking fetish shoot but the photographer ended up getting kicked out because it was a nonsmoking room! Haha I still got paid but we didn't shoot much of anything!

Where do you see yourself in 5 years time?
Graycee Baybee: I hope in five years I have my own studio and am able to produce amazing content I have sooo many sexy ideas that I want to bring to life!
What is your favourite sexual position on & off camera & why?
Graycee Baybee: My favorite position on and off camera is doggy anal. Makes me cum hard every time something about the angle or maybe I just love it deeper I'm not sure but I cum so easily and so hard in doggy anal.
Which porn star would you most like to work with?
Graycee Baybee: I'd love to work for kink.com or do a Jules Jordan production!
What would you change about the adult industry?
Graycee Baybee: If I could change anything about the adult industry it's the idea that performers bodies are absolutely perfect! I think everyone should embrace themselves for who they are and have representation in the industry.
Which porn star do you admire?
Graycee Baybee: I admire so many people in the industry it's so hard to just name a few! because they follow what they want to do and they do it in such a beautiful and artistic way!
Are there any sex acts that you haven't shot yet but want to?
Graycee Baybee: I'd love to do a blow bang and test the limits of my mouth and throat!!
There is often a stigma around the adult industry, has this affected you and if it did how did you handle it?
Graycee Baybee: I think human sexuality and the stigma behind A LoT of things related to sexuality and how we express ourselves sexually has evolved. There is stigma but people are starting to accept sex workers of all types that includes adult film workers! I haven't been stigmatized for what I do so far!
What advice would you give to someone wanting to get into the industry?
Graycee Baybee: I would advise anyone to be successful you don't have to fuck everyone just the right people. Your body is still a temple don't feel pressured into giving yourself to someone you don't want to! And have fun!! There's so many fun experiences in this industry if you're open to it!
What hobbies & interests do you have outside of the adult industry?
Graycee Baybee: Outside of sexy fun I love to be outdoors and do crafts! I haven't had a lot of time lately but when I do have Time I love hiking or creative 🙂
Do you watch porn, if so what type?
Graycee Baybee: I love watching porn! Like a lot of girls I do really enjoy watching gay porn (Male/male) or MFM bisexual porn!
Do you use sex toys? If so which ones?
Graycee Baybee: To make myself cum I don't usually use toys but I love to just play around with butt plugs and massagers! If I'm looking to cum I just need my fingers rubbing the spot 😉
How do you stay in shape?
Graycee Baybee: I go to the gym 3-5 times a week I usually hit a high incline treadmill walk or sprint for 20-30 mins then I do some lifting for 45ish mins! I really focus on my booty in workouts and not much else! Not sure if this is a good or bad thing!
If you were interviewing a porn star what would you ask them? & answer this question
Graycee Baybee: If I was interviewing a porn star I would ask them what is their favorite thing to eat for breakfast? I love breakfast foods I guess that's why I would ask that! Mine is pepper turkey bacon, mini bagels with just a little cream cheese, fruit salad and protein shake.
To see more of Graycee Baybee click the links below
Who's your favorite porn star?..
RECENT INTERVIEWS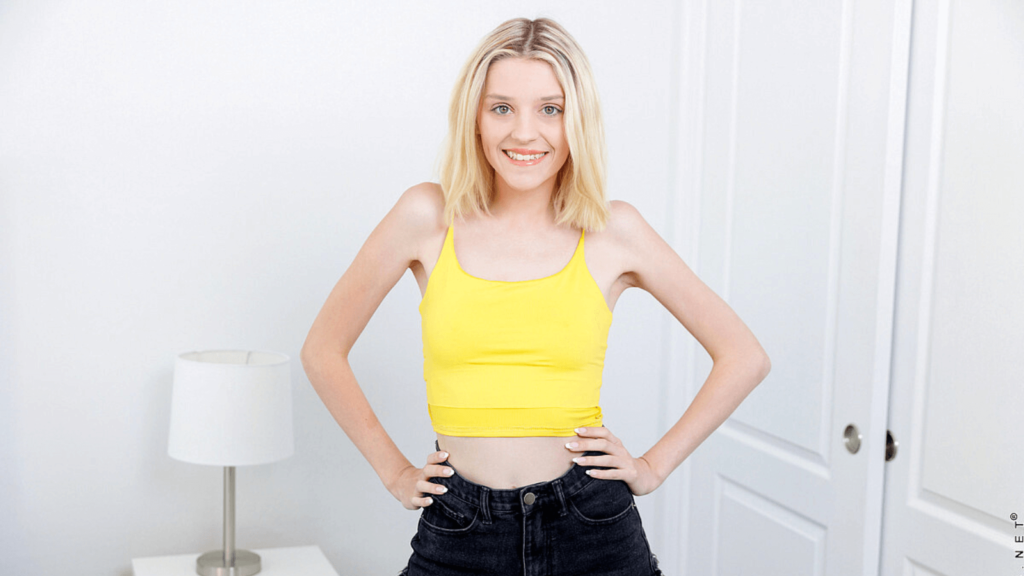 Maria Anjel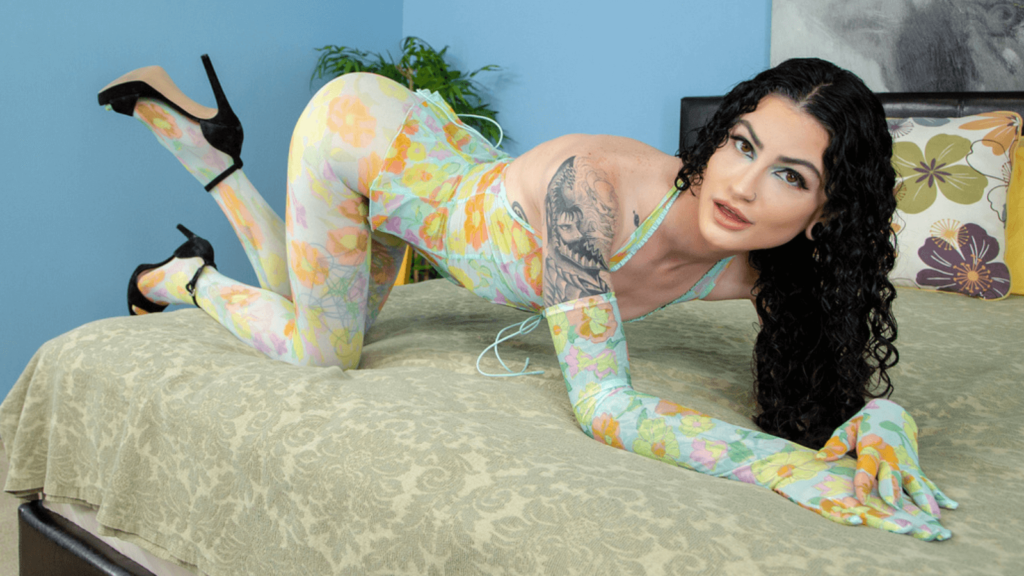 Lydia Black





Crystal Rush





Chiara Chianti





MOST POPULAR INTERVIEWS