Tell us a bit about yourself
Esluna Love: My name is Esluna Love a model, content creator, dancer and porn performer from The Netherlands. My star sign is Aries, but I also see myself as Pisces because my birthday is on March 22. I am a spontaneous, relaxed, easy going and creative person, I work hard and I am dedicated. When I was younger I wanted to be a dancer so I started dancing when I was 12. I went to a dance academy and got my Bachelors degree as a dancer and dance teacher. I always had a passion for expressing myself with my body. I think that is why starting in porn was such a small step for me.

What are your stats/measurements?
Esluna Love: My cup size now is 65C/70C (I will get new breast implants in January 2020, then my size will be 60D/70D)
Height: 5′ 5" weight 110 lbs 34-25-34

How did you start within the industry?
Esluna Love: I started with modelling almost 2 years ago. With modelling I mean, fashion/erotic/nude and artistic content. I met another model and she asked me 'Do you want to perform in a erotic movie' I was like oke yeah of course interesting. It was a movie with 3 other girls for Ersties in Berlin. So 2 weeks later I was in Berlin for my first erotic movie. That was more than a year ago. After that I performed for Erika Lust in Barcelona.
Then I focussed on my other work for a while. And then 4 months ago I started performing in porn movies in The Netherlands (Kim Holland/Meiden van Holland/Gekke Petertje) 1 month later I was in Prague for Nikkismodels. And I worked for Fake Taxi, Fake hostel, DeneJones, massagerooms, Forgive me father, sexworking.com. 

How did you create the name?
Esluna Love: I always loved the name Luna (moon) the part 'Es' comes from my real name. (that remains a secret) So I combined the 2. People always say that I have a cute face and that's the Love part. And so we have 'Esluna Love'

What do you enjoy most about being a pornstar?
Esluna Love: I don't see myself as a pornstar. First of all I do this work because I really love doing it, I love to express myself in a sexual way. I am a born performer and handle the camera well. And I have to admit I love to go into the makeup and see the outfit, do the photoshoot and after all see the results. 

Tell us about your first shoot? Was it what you expected?
Esluna Love: It was de erotic porn shoot in Berlin, It was my first experience with girls and also as a porn performer. It was so much fun everyone was so sweet and kind. From the company they arranged everything, my flight, personal driver, hotel, food etc. It was so much better than I expected! I think I was very lucky to had this as my first shoot.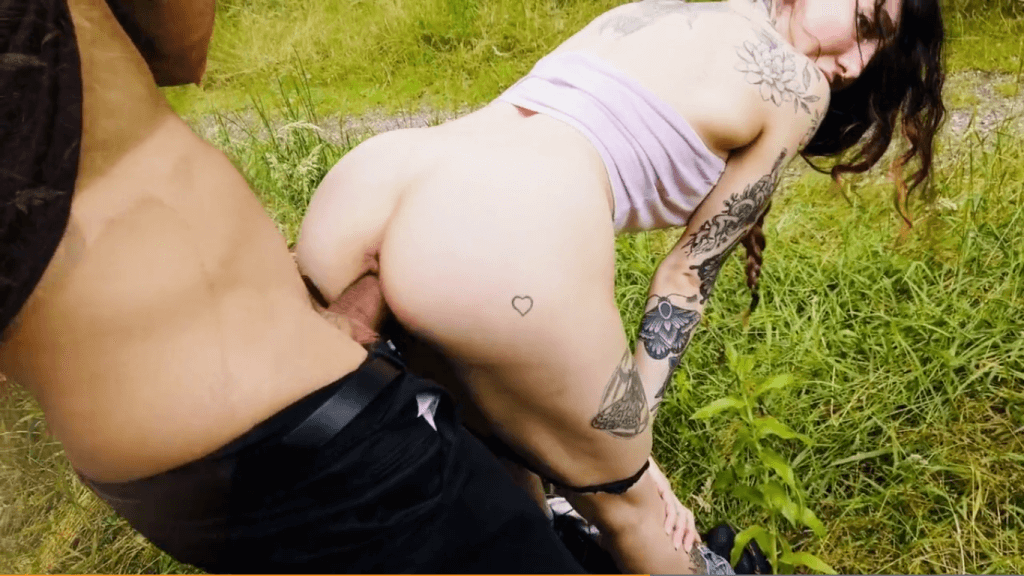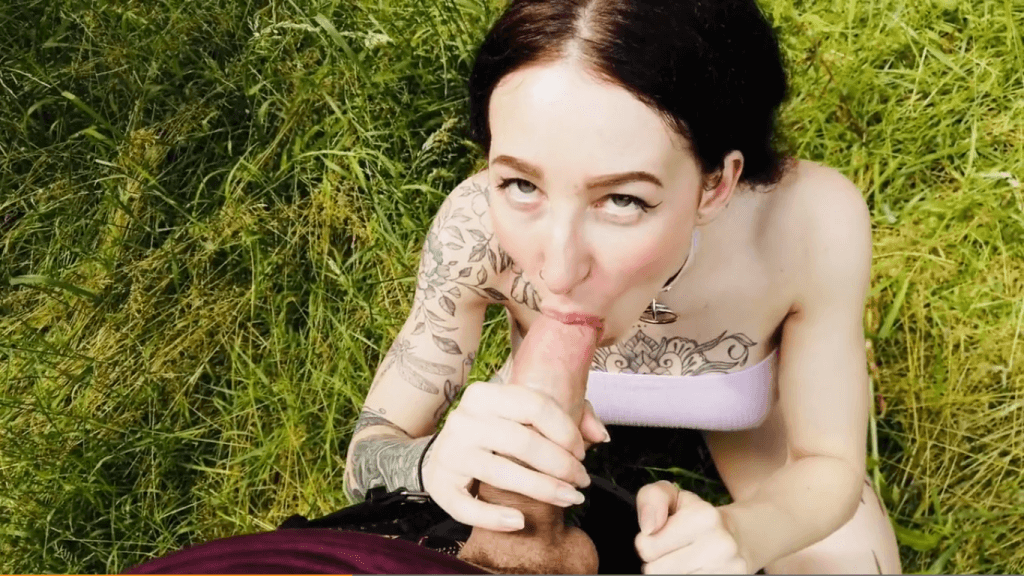 Where do you see yourself in 5 years time?
Esluna Love: Hopefully still working as a porn performer but also making my own movies now and then. For the side I would love to have my own vintage store that is also a gallery and café, just a chill space to hang out and meet creative and cool people. 

What's your favorite sexual position on & off camera & why
Esluna Love: Doggy and spoon always! I love the intense feeling these positions give me and they always look good on camera.

Are there any sex acts that you want to shoot?
Esluna Love: Ooowwww a lot 😉 but it is more fun if they are a secret right.
Which pornstar would you most like to work with?
Esluna Love: Owen Grey, Small Hands, Rae lil Black.

What would you change about the adult industry?
Esluna Love: Always fair payment! And more care for the ignorant and young performers who just started. Sometimes they end up in horrible situations where people really that advantage of them. 

Has the stigma around the adult industry affected you?
Esluna Love: It has affected me in my pervious relationship, we broke up because of my carrier into porn. But for the rest all the people that I love know what I am doing and they are really supporting me.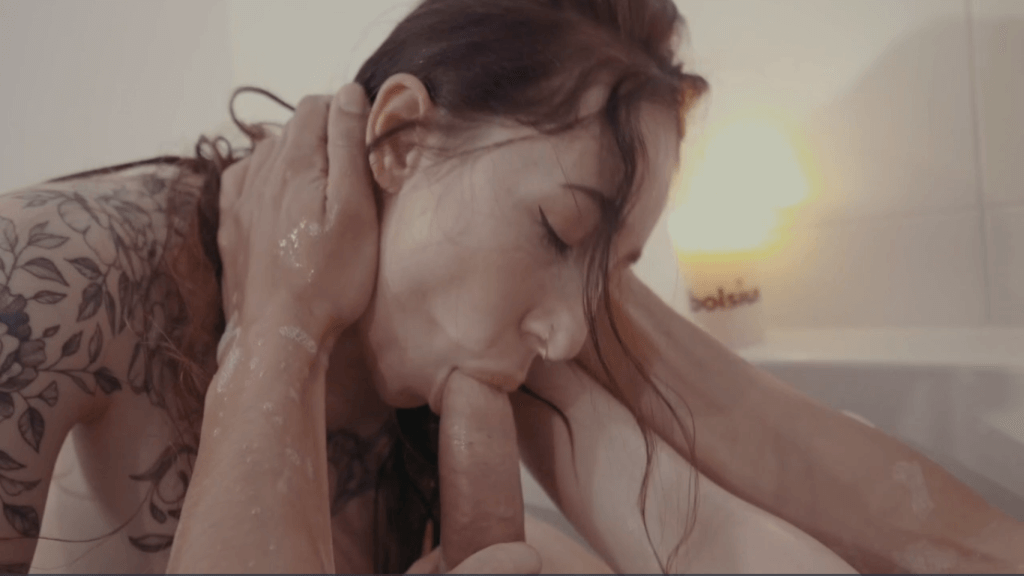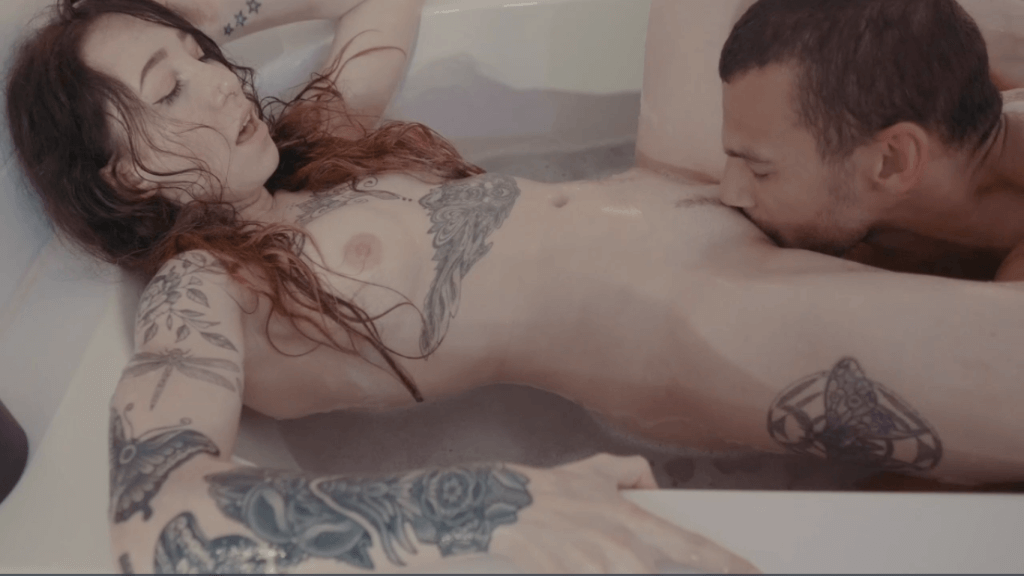 What advice would you give to someone wanting to get into the industry?
Esluna Love: Don't do things that do don't wanna do, don't let people push you. And think about what you are standing for and how you would love to build op your career. Don't give everything away immediately you are worth more if you wait with certain things. 

What hobbies & interests do you have outside of the adult industry?
Esluna Love: I love to go to museums, concerts, performance art and out of dinner. I also play videogames and watch a lot of movies and series. If it is beautiful weather I love to be outside walking in the nature or chilling on the beach. I used to do a lot of poledancing, classical ballet and modern dance but now I only do yoga to stay powerfull and flexible it also helps me relax my mind.

Which pornstar do you admire and why?
Esluna Love: I would say I look up to Erika Lust because from nothing she build up a big company that makes beautiful and artistic films. All the people that work for her are treated with a lot of care. She is really a example for me. 

Do you use sex toys? If so which ones?
Esluna Love: Yes a lot, satisfier, dildo, glass dildo, butt plugs, lush toy. I use them for my own content/cam shows or for private. 

Do you watch porn? If so what type?
Esluna Love: I don't. Sometimes my own porn to see what I can do better.

How do you stay in shape?
Esluna Love: I eat everything that I want but almost no meat and fish. And sometimes I go to Yoga classes. I am very lucky I guess.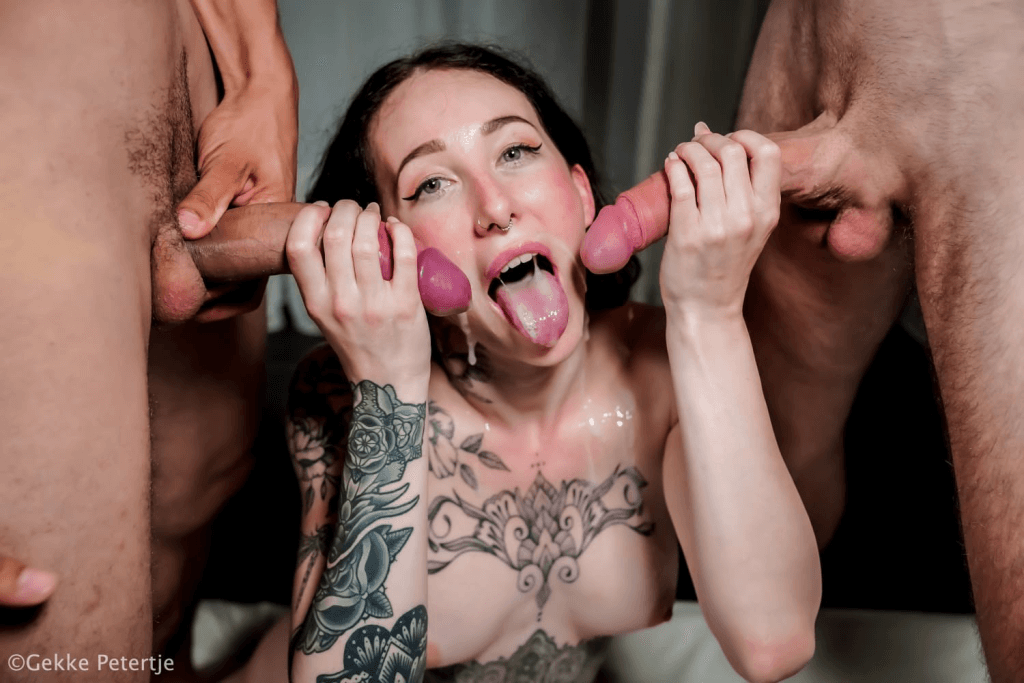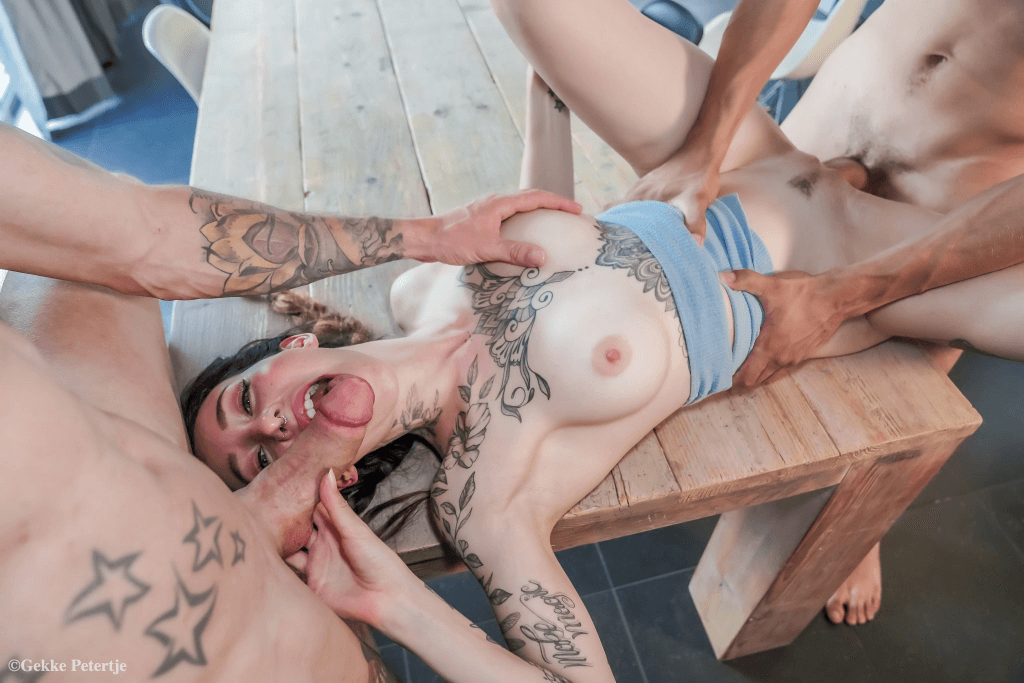 If you were interviewing a pornstar what would you ask them? & answer this question
Esluna Love: I would ask 'What is in your bag if you go to a porn shoot, what are your essential products/stuff?' I always have with me:
* Natural nail polish * Hydrating skin crème * Beppy's * Virginal pills for hydrating * Baby wipes * Brush  * Lipstick  * Fluffy socks/extra thongs/comfortable outfit

What really turns you on?
Esluna Love: When I see that the other person really enjoys and you can see the ultimate pleasure on her/his/them face. 

Who would you like to nominate to answer these questions within the industry?
Esluna Love: Male performer Marvin Straight and porn producer Gekke Petertje.

More of Esluna Love can be seen by clicking the links below