AUBRY BABCOCK

Tell us a bit about yourself.
Aubry Babcock: I'm 20 years old and from a small town in Idaho! I love trucks and the outdoors. I love to fish and takin my truck out to the mud. I'm part Mexican and German and I love to hangout with my dog and go on little adventures!
What are your stats/measurements?

Aubry Babcock: I'm 32DD- 5'8- 121LBS
How did you start in the industry?

Aubry Babcock: I have had an OF for a couple years now and when my agent recruiter messaged me it took me a year to think it wasn't just a scam and this was a real agency. That was back in November and I loved working with my agent and all the stars! It has really been an amazing journey!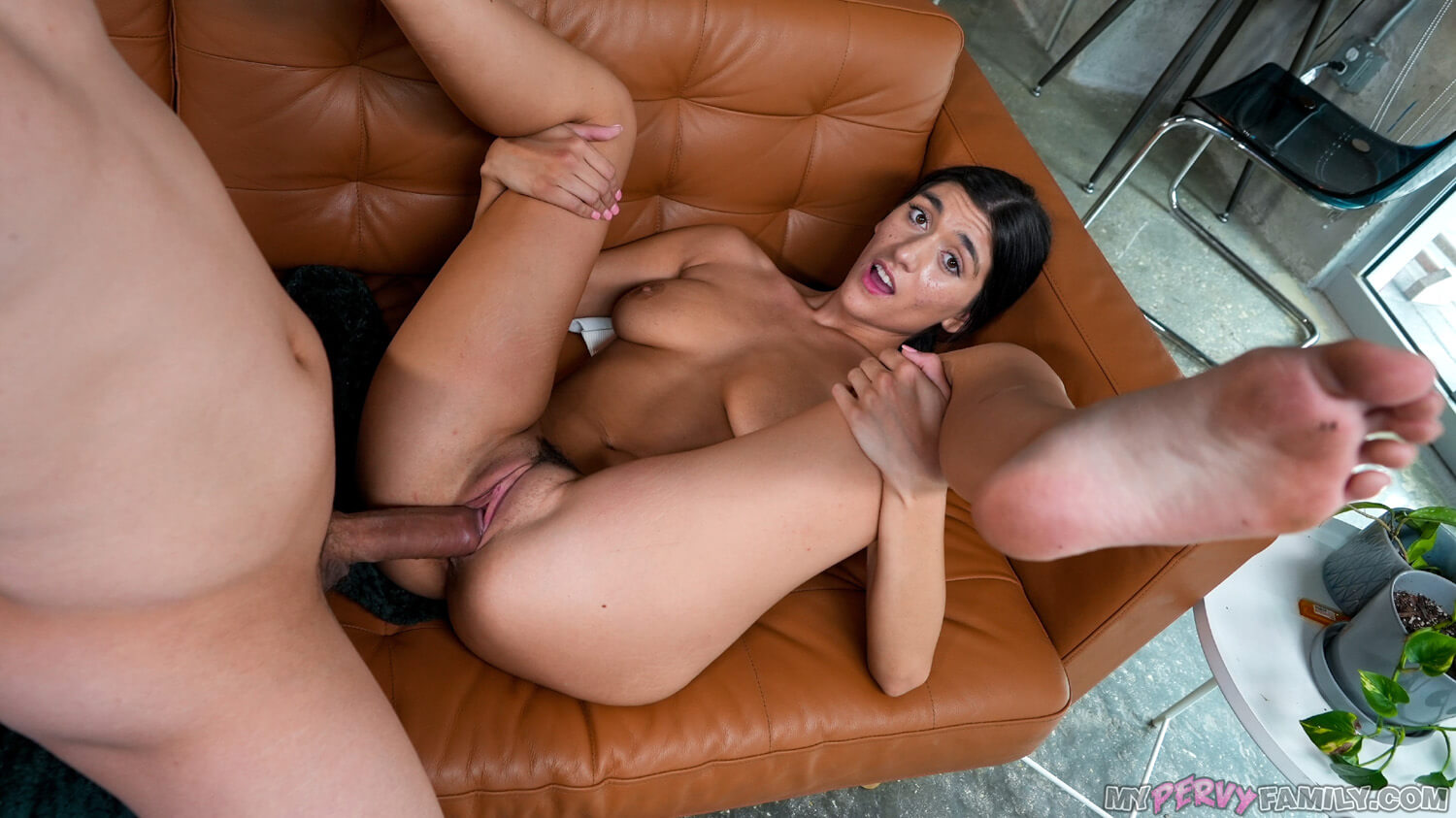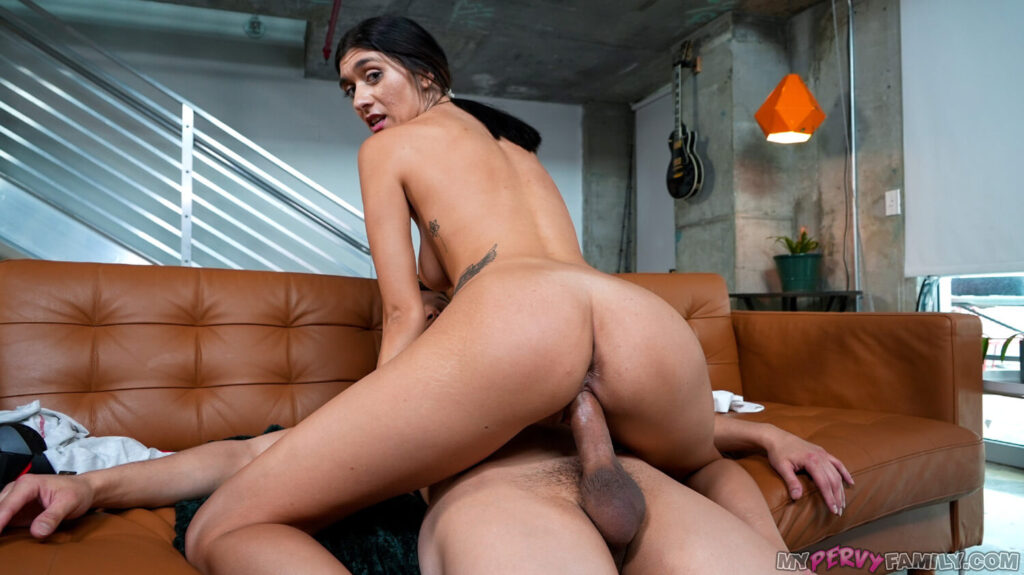 How did you create the name?

Aubry Babcock: I used to be on a site called periscope (not around anymore sadly) and one of the fans picked my name Aubry! I came up with Babcock because I like to bab on cocks! Haha…
Why do you want to become a porn star?

Aubry Babcock: I honestly never wanted to or expected to become a porn star. But I'm so glad I did. This has been the most amazing job I have ever had the privilege of working and everyone is just the nicest to me!
ell us about your first shoot.

Aubry Babcock: My first shoot was down in Arizona! My first ever Anal scene! I had very little to no idea what it was going to be like but it was fantastic! The first day I arrived I was driven to the set location which was just an office.
I met the male talent Cam who was so sweet! Him and the director explained what the scene was and what they wanted. It was better than I had expected! And anal is now what I'm most known for! All thanks to the awesome crew I was able to work with!
Where do you see yourself in 5 years' time?

Aubry Babcock: Hopefully still with some dick in my mouth! I hope I can continue making it as a porn star for a long time! I want to make my name known and eventually save up for some property and a cute little farm house for me and my dog to ranch in!
What's your favorite sexual position on & off camera & why?

Aubry Babcock: I love doggy the best! It just always hits that one spot that makes me go absolutely crazy!
Are there any sex acts that you want to shoot?

Aubry Babcock: There are a lot I still want to shoot because I'm still new but hopefully if Vixen or Brazzers want to shoot me I will do ANYTHING for them!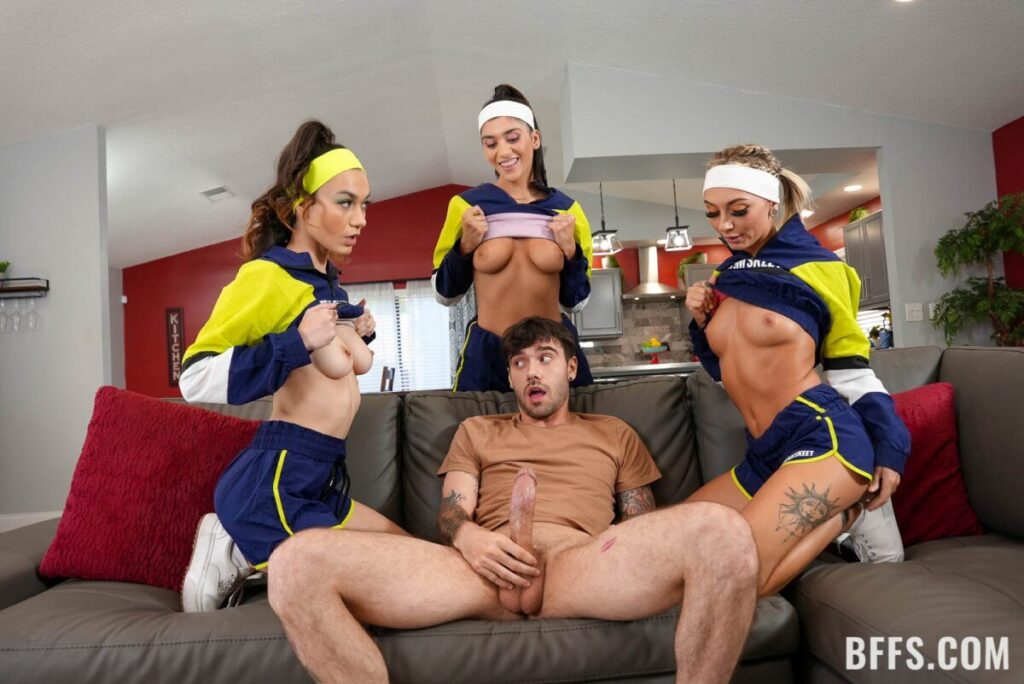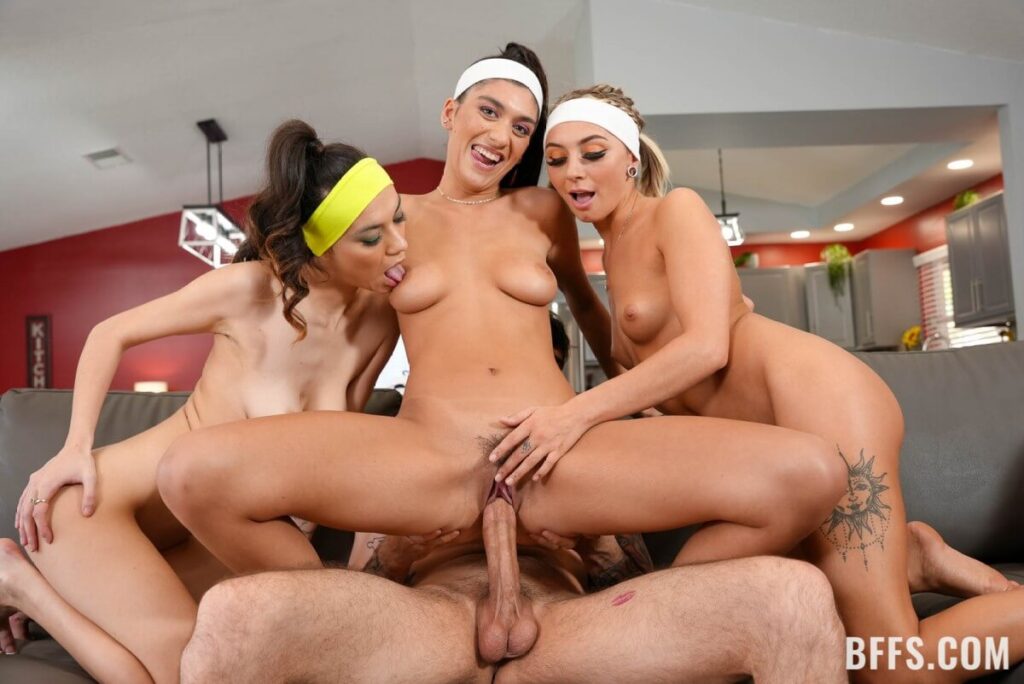 Which porn star would you most like to work with?

Aubry Babcock: I have always wanted to work with Johnny Sins! He was the first performer I knew of and I'd just go crazy if I ever had a scene with him! He's amazing!
What would you change about the adult industry?

Aubry Babcock: I think all the girls in every agency should get together maybe once every few months and just go throw all of our clothes together! See what we can give to other girls and what we can use for upcoming scenes! I think it would be so much more fun!
Has the stigma around the adult industry affected you?

Aubry Babcock: I have only heard some hurtful things from people I used to know. Everyone in this industry is amazing and are all the best people I have ever met. I'm very thankful I was given this chance to work with them all and to learn from the wisest people around.
What advice would you give to someone wanting to get into the industry?

Aubry Babcock: It can get a little scary at times. Always being in front of the cameras and everyone seeing you naked but it's the most fun thing you can ever do! If you are comfortable in your own skin do it! If you arent we can hype you up so you'll be as confident as any porn star!
What hobbies & interests do you have outside of the adult industry?

Aubry Babcock: I'm a country girl! I love to shoot guns and go fishing! I love hikes and dirt biking! I love taking my truck out after or during a rainstorm and going to find some mud to cover my truck with!
Which porn star do you admire?

Aubry Babcock: Charley Heart, Krissy Knight, Vivianne Desylva. They are goddesses! They have helped me so much and have truly made me feel welcomed into this industry! Without these girls I would be clueless still
Do you use sex toys? If so which ones?

Aubry Babcock: I love dildos and vibrators! I need to get more toys though! It's become an obsession!..
Do you watch porn? If so what type?

Aubry Babcock: I only watch my videos or if I have a scene and I have no idea what it is I'll watch a similar scene the night before.
How do you stay in shape?

Aubry Babcock: I do my little tummy and ass workouts daily but sex really is a workout so I count that as my workout for most days!
If you were interviewing a porn star what would you ask them?
Aubry Babcock: What has been your favorite scene? Mine was my first scene still! I can't get over that crazy feeling of my first time being on camera!
What really turns you on?
Aubry Babcock: Being told I'm a good girl or telling me how good my pussy feels.
Who within the adult industry, would you like to nominate to answer these questions?

Armani Black: Santana Ayo and Lilith Grace!
LOVE OUR INTERVIEWS?… Show your appreciation below 👍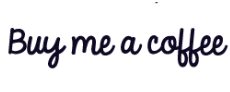 To see more of Aubry Babcock click the links below
Who's your favorite PORNSTAR?..
RECENT INTERVIEWS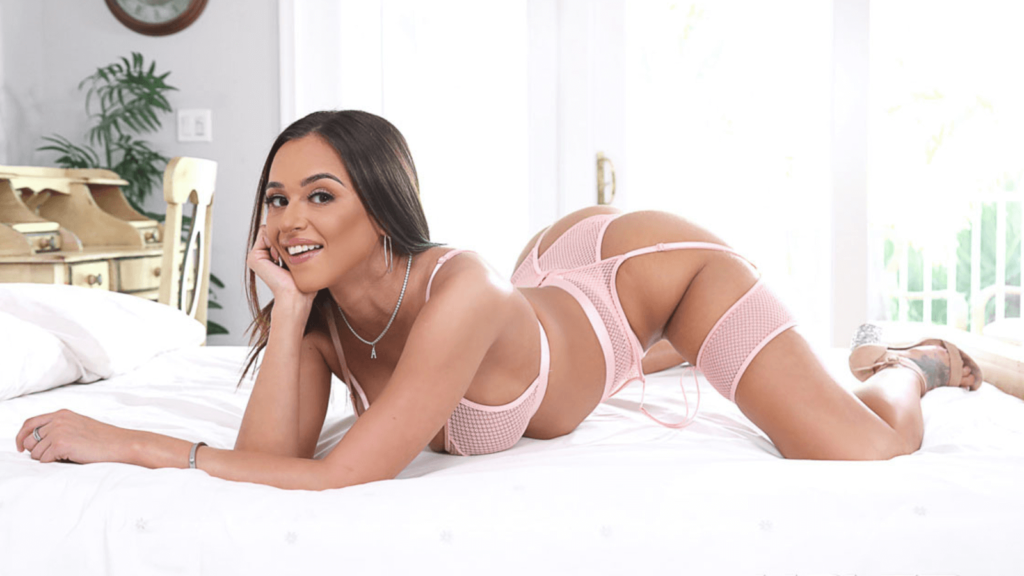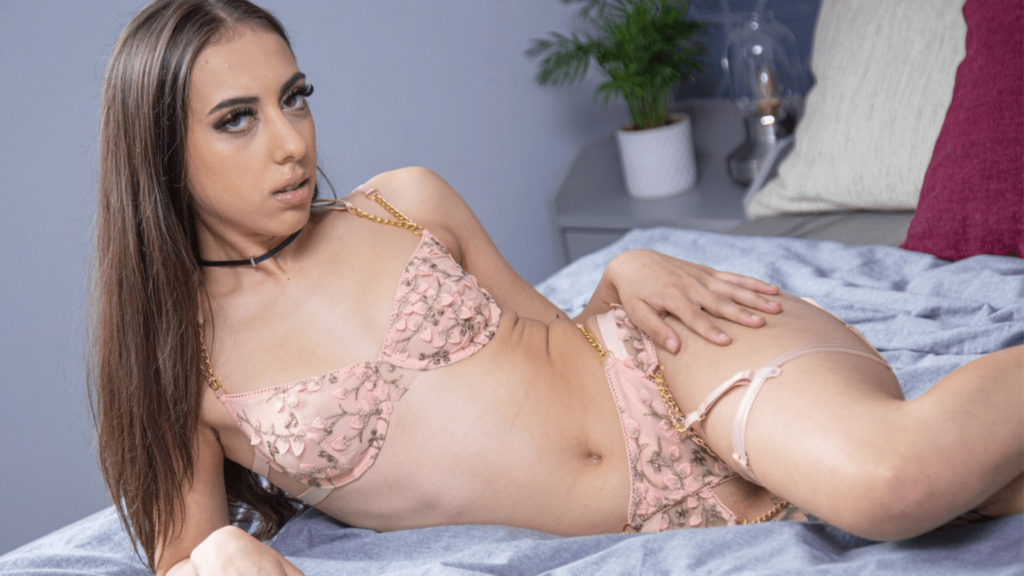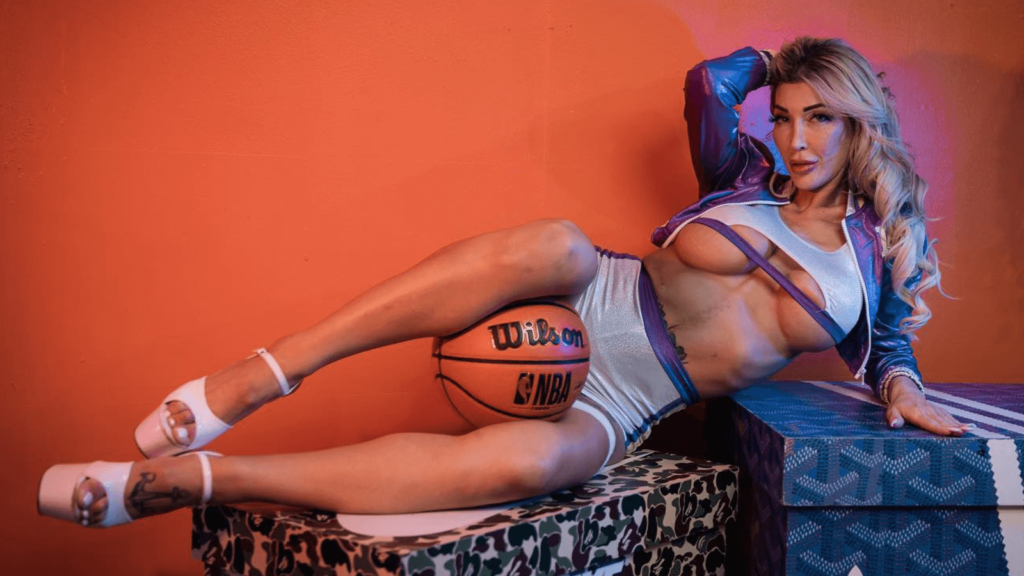 POPULAR INTERVIEWS