SAGE PILLAR

Tell us a bit about yourself.
Sage Pillar: Ok I'm new to the industry. Just started porn 2 years ago. Been in a few videos and I've done some modeling and small film acting in the last 7-8 years. I have been in videos with Team Skeet, Cherry Pimps, Naughty America, and others.
Describe yourself growing up.

Sage Pillar: I grew up in a strict religious family until 15. When I turned 17 I moved out for a short time then back home. Most my life was spent in Arizona. I was always sexually curious and started to explore that at 16. In the house I was known to be always nude I didn't feel being nude to be a bad thing. My first sexual experience was with a boyfriend and then I moved on and messed around with a guy but became attracted to his brother so I left him for his brother. I have always been bisexual and finally experienced a woman when I was 20.
What are your stats/measurements?

Sage Pillar: I'm 5'5 125-130 lbs 34C-25-35.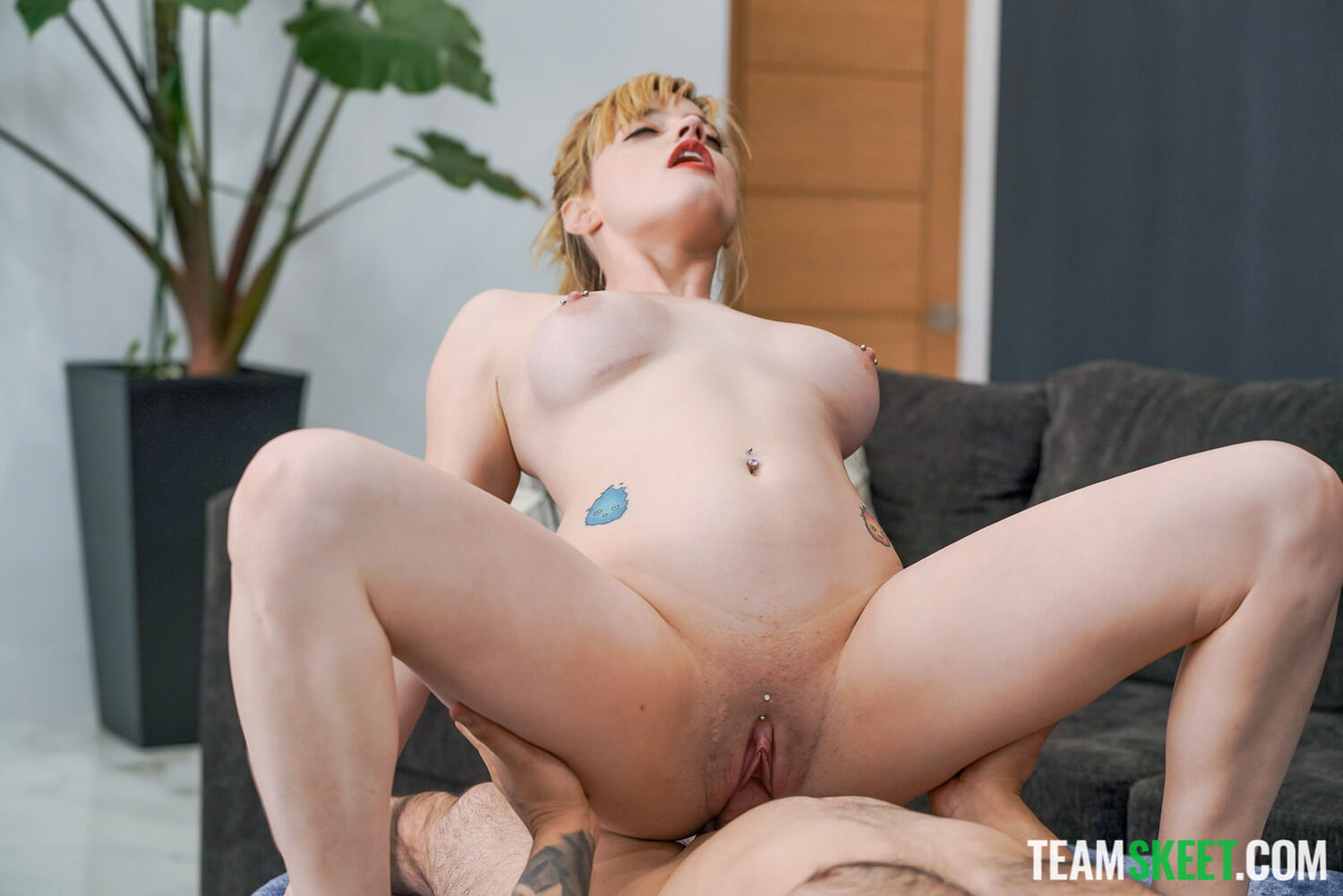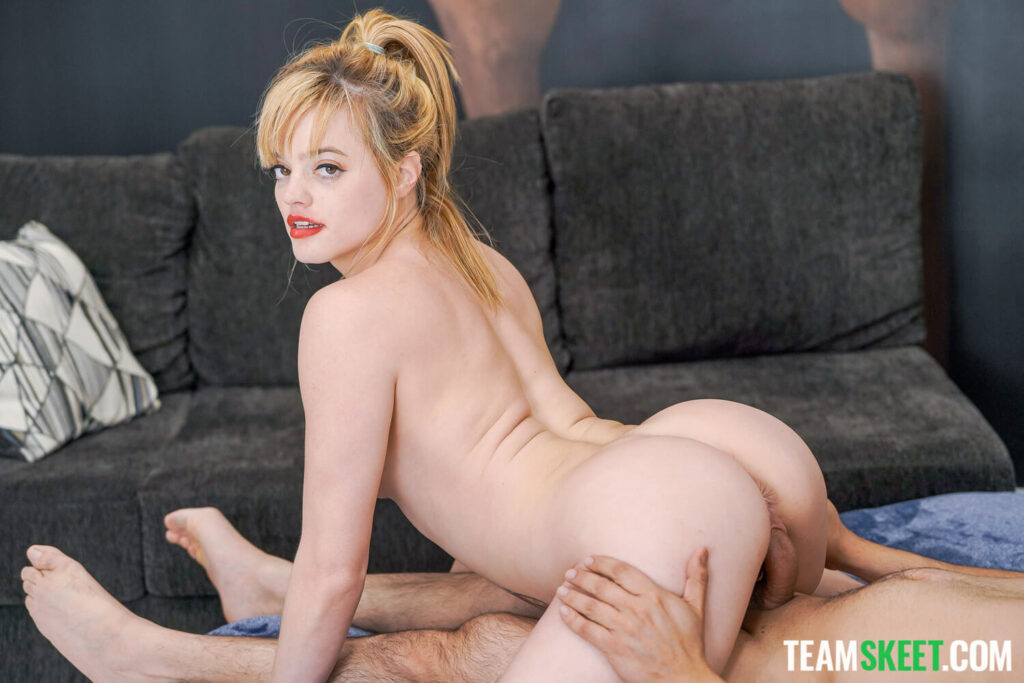 How did you start in the industry?

Sage Pillar: I was modeling doing a lot of nude and erotic and fetish stuff so it just seemed natural. So I contacted an agency and asked about getting in the industry. I signed and it took almost a year before they finally booked me. Either they didn't get me bookings or I wasn't around LA or Vegas enough.
How did you create the name?

Sage Pillar: When I was modeling under a different name I had a shoot in Vegas and the photographer said it would be put in hustler. I didn't believe it because it wasn't an erotic shoot. Well after the shoot flint inc. Contacted me and said they were using my pics. I didn't want my model name used so I thought I liked the name sage. Pillar I added just to have a last name.
What do you enjoy most about being a porn star?

Sage Pillar: The sex of course lol. I mean I love being with women who know what they are doing but I still like cock too. Why not get paid doing what you enjoy.
Where do you see yourself in 5 years' time?

Sage Pillar: Being in more films. Continuing with my regular non porn acting and perhaps producing videos.
What's your favorite sexual position on & off camera & why?

Sage Pillar: There are so many. I love exploring new positions. My favorite thing would be to be the focus of an act with a male and female at the same time. Sharing a cock together being licked while I have a cock in me. 69 and I love blow jobs.
Which porn star would you most like to work with?

Sage Pillar: Well let me think. I loved working with Tommy Gun and would like to work with him again. Evan stone would be great. Nicky Rebel was one of my favorites to work with too. I really want to work with Jewels Blue or Eva Elfie.
What would you change about the adult industry?

Sage Pillar: I don't know there are a few things. Like there should be chemistry between the talent to make it real. Maybe more films that include a female perspective. I have great chemistry with James bang and Nicky rebel and well Tommy gun really knows how to fuck! I like older men but I wouldn't mind having more fit guys like those guys and hot girls.
I have been with newbies and think if someone wants to get into it they should. I have no problem having sex with someone just starting out. Kinda feels like maybe we can learn together. Also if guys would be able to do it without enhancements like someone who can really fuck good and a girl who licks like I'm ice cream and has an ass I want to bite down on and prey for lockjaw. Or maybe longer scenes where a guy eats my pussy like he's starving.
Have you ever been grossed out during a shoot?

Sage Pillar: es. A guy or girl but mostly guys who smell and don't bathe beforehand. I just tried to get through the shoot as best as I could. One guy had valid test but he definitely smelled bad I mean a clean test doesn't mean you smell clean.
Are there any sex acts that you want to shoot?

Sage Pillar: Yes, I really want a cock in me while I'm 69 with a girl and have her pussy in my face while mine is in hers or even a foursome where we swap around cocks.
Has the stigma around the adult industry affected you?

Sage Pillar: That it's taboo. I keep my lives separate. If someone has a problem with something they don't need to look. I feel sex is beautiful and full of so much pleasure how can it be considered bad.
What's the weirdest thing that you've been asked to do during a shoot?

Sage Pillar: I don't know. I mean I don't mind a lot. As I said I'm very exploratory.
What advice would you give to someone wanting to get into the industry?

Sage Pillar: Be firm with what you're ok with and not. Only agree to what you are comfortable with and always be safe.
What hobbies & interests do you have outside of the adult industry?

Sage Pillar: I paint and draw and I'm a gym freak I go 7 days a week.
Do you use sex toys? If so which ones?

Sage Pillar: Yes, I use Lovense toys a lot. I also have a Motor Bunny that rocks my pussy hard.
To date which porn scene are you most proud of and why? watch porn?

Sage Pillar: The one with Tommy gun. It was a VR Cosplay where I was Wednesday Adam's.
Do you watch porn? If so what type?

Sage Pillar: Yes, mostly lesbian and couples. Love it when I see a girl picked up and fucked by a guy.
If you directed a scene what would it be about and who would feature?
Sage Pillar: Damn it would be a group sex scene. With Eva Elfie, Nicky rebel, James Bang, Tommy Gun, and Jewels Blue.
If you were interviewing a porn star what would you ask them?
Sage Pillar: That's a tough one. I'd probably ask about the same things you asked. Maybe what's their limits on what they would or wouldn't do. My limits are ever changing so one day I may do anal but right now I'm just working up to it.
What really turns you on?
Sage Pillar: Hot bodies and lots of sex. They have to also get my attention with compliments.
Who within the adult industry, would you like to nominate to answer these questions?

Sage Pillar: Eva Elfie
Weed or alcohol?
Weed.
Bong or joint?
Bong.
Tattoo or piercing?
Piercing.
Piercing in clit or boobs?
Boobies.
Fuck a fan or masturbate?
Depends on who. Can they fuck or are they a dud. A fan if they are good otherwise masturbation.
What a size dick fan?
At least 10".
Orgy or gang bang?
Orgy.
Lick pussy or suck dick?
Both!
Meat or vegan?
Meat.
What's your fav food?
Asian food.
LOVE OUR INTERVIEWS?… Show your appreciation below 👍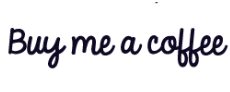 Sage Pillar was interviewed by Lior
To see more of Sage Pillar click the links below
Who's your favorite PORNSTAR?..
RECENT INTERVIEWS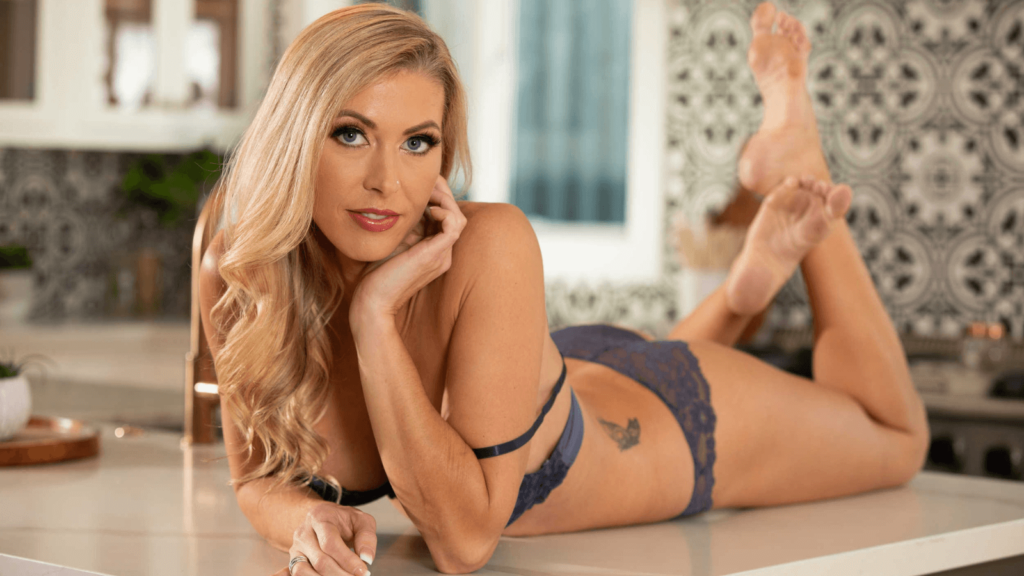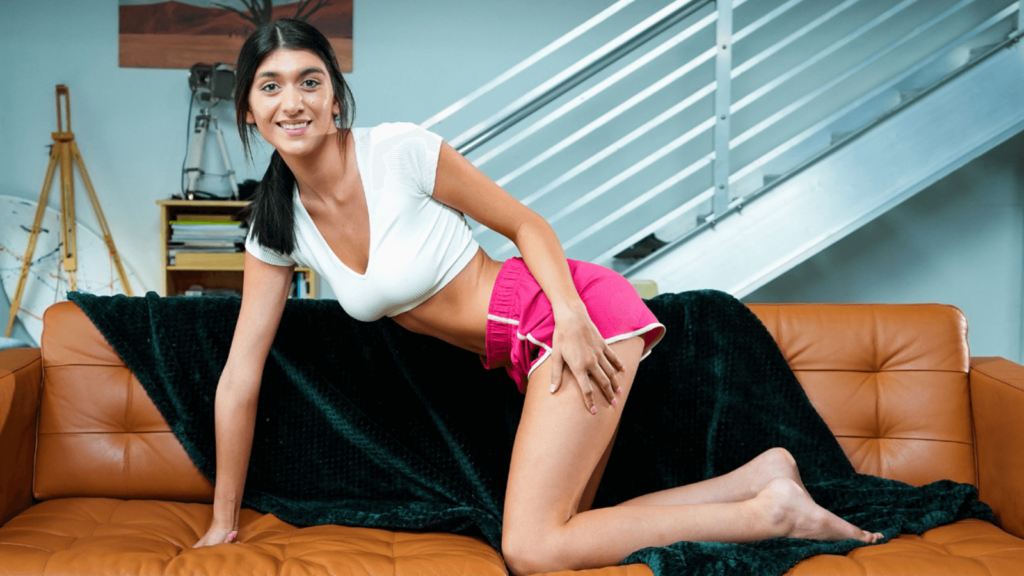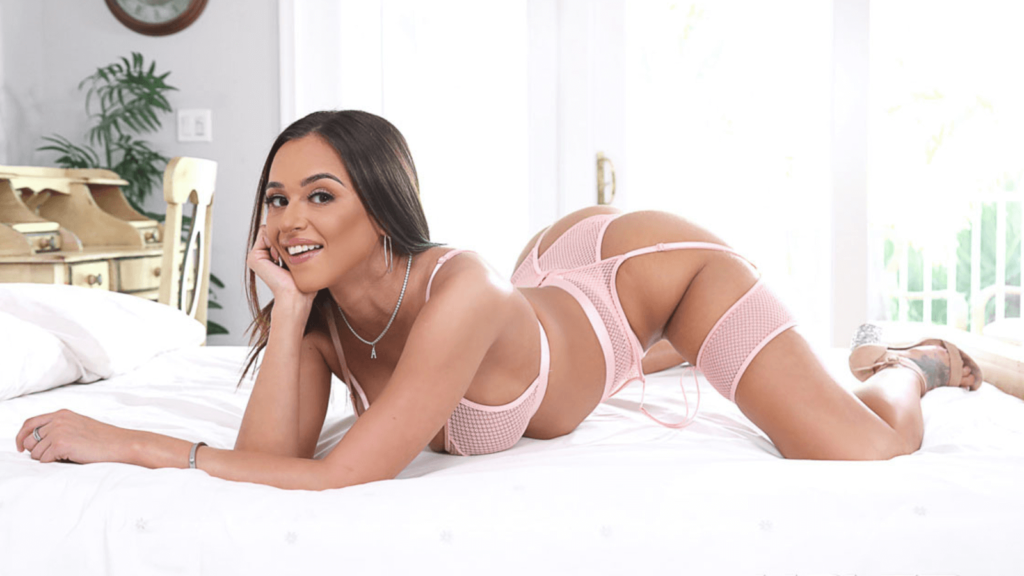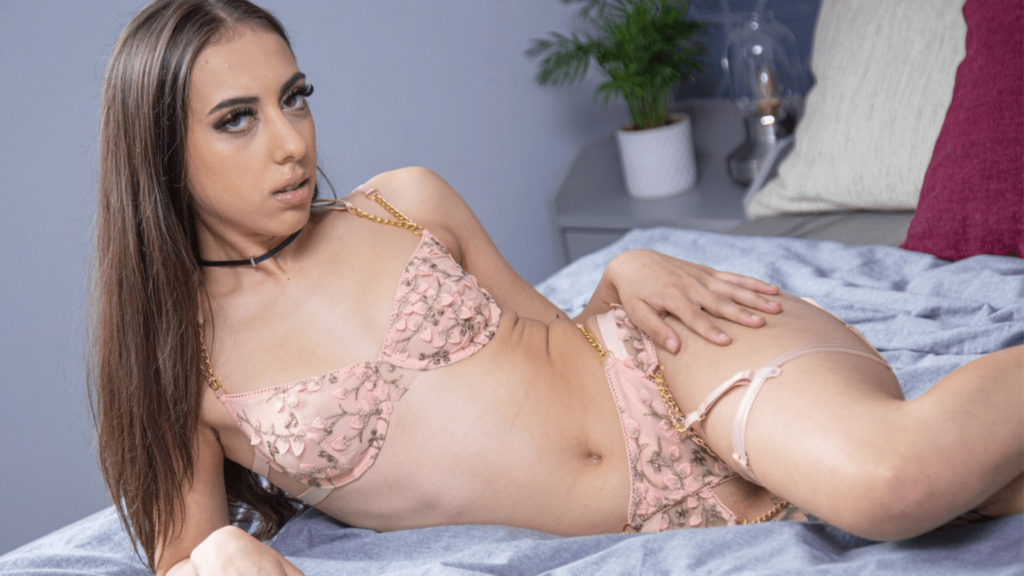 POPULAR INTERVIEWS