Tell us a bit about yourself.
Bonni Gee: Hi I'm Bonni Gee a British Model. I first started out in the world of social media as a Pin Up model. I have a love for all the 1940's-1970's glamour look, Especially old Hollywood!
I wanted to bring a part of that side of me into my work as a content creator/porn star as well as enjoy the modern look and sensuality too. I love performing and see porn as my art. I look forward to you getting to know a little more about me.
What are your stats/measurements?
Bonni Gee: My measurements are: 32F- 27-36 I weigh 63kg
How did you start within the industry?
Bonni Gee: I first started with webcams for 18 months on a site called Adult Work. Then progressed to content creating on platforms.
How did you create the name?
Bonni Gee: My name was created before I got into the industry. I used to model Pin Up and to get published I had to choose a pinup style stage name. I liked the happy sounding name Bonni and its meaning in Scottish and French is "Fine, attractive, pretty" and Gee had a good Old Hollywood era sound.
Why do you want to be a porn star?
Bonni Gee: I actually used to ask this question to myself and close ones! "Why do I want to do porn… why am I like this haha!" And we'd laugh. I like sex and I guess I enjoyed people watching me perform on cams so I wanted to have more of that experience in a new way. The more people enjoy watching me the more it turns me on!
Tell us about your first shoot was it what you expected?
Bonni Gee: My first debut shoot was with Danny D for Brazzers. I was so nervous but even more excited. The whole experience of working on a big production set was amazing and the crew were great fun to work with. So it exceeded my expectations really and couldn't have asked for a better start into porn.
Where do you see yourself in 5 years' time?
Bonni Gee: Well I hope to be continuing to work with amazing companies and people in the industry. Also producing and creating my own content to a higher level with bigger budgets.
What is your favourite sexual position on & off camera & why?
Bonni Gee: Oh off camera is definitely legs on shoulders! It's deep and also great way to keep a connection with your partner through eye contact. On camera is spooning as you get to see all of me and it's my best position to reach orgasm in.
Are there any sex acts that you want to shoot?
Bonni Gee: As I'm new to porn there are several I want to shoot but all in my own time and when I feel ready. I won't say which just in case I choose not too… I don't want anyone's expectations not met haha!
Which porn star would you most like to work with?
Bonni Gee: I'd love to work with many! I'm a sucker for a redhead so there a quite a few that fit the bill!
What would you change about the adult industry?
Bonni Gee: I'd change the age limit to being older in starting porn. 18yrs old is so young and I feel at least 21 yrs would be better. I know not everyone will agree and that's ok, we all have our opinions. I was so mentally immature at even 19 yrs old and was very easily manipulated. As you get older you have more confidence and a stronger sense of self in knowing who you are and what you want.
Has the stigma around the adult industry affected you?
Bonni Gee: The stigma is a problem. Sex and performing for porn with consent should not have the negative impact on society as it does. Education is key and knowing what consent is, not violating people's boundaries or using force is something everyone should be taught. As long as everyone is of legal age, sound of mind and CONSENTS then porn should be watched as a fantasy that actors perform for you. We all like sex, we all like watching hot steamy films like '50 shades of grey' so why can't we enjoy it in the same way but with real sex added.
As for myself so far the stigma hasn't affected me… yet. I did have a friendship breakdown just as I started but to be honest she had a negative attitude on life and people so I felt relieved to get out of that and so I can't say the stigma has got me at this stage in my career.
What advice would you give to someone wanting to get into the industry?
Bonni Gee: I would advise them to ask the questions of why they really want to get into the industry. If it will affect other dreams they also have in the future. It is a job and so money is a part of all careers but it shouldn't be just for the money. Make sure you actually enjoy the work or it will take its toll on you in the long run.
Also make sure to do your research on people and companies you are yet to work for… are they aligned with your brand and how you'd like to present yourself to the world. Lastly never feel pressured to do more than you are comfortable with, you can not take it back once it's out there!
What hobbies & interests do you have outside of the adult industry?
Bonni Gee: Well I'm a big geek! I love historical cities, buildings and castles! The old architecture fascinates me as does knowing how people used to live. I also love to hike and be in nature.
Which porn star do you admire and why?
Bonni Gee: I admire many but my favourite by far atm is Angela White! I resonate with her because she also enjoys what she does and it shows in every scene she creates!
Do you use sex toys? If so which ones?
Bonni Gee: I do…I own many. I love the Lovense toy called Nora! Look her up! Or watch one of my many videos using her and you'll see why! Haha!
Do you watch porn if so what type?
Bonni Gee: I watch porn… I love a storyline though! I like to get lost in the fantasy of why they are having sex in the first place. I enjoy the humour aspect too in some. Sex is not always serious and I enjoy it when it's fun or silly but then gets hot! I enjoy a cream-pie ending… so natural and animalistic.
If you were interviewing a porn star what would you ask them? & answer this question
Bonni Gee: My question would be: what part of the porn making process do you enjoy the most?
My answer to this is: when I'm in hair/makeup and styled. The rush of anticipation building up fuels me with adrenaline and excitement which leads to great energy in the scene itself.
What really turns you on?
Bonni Gee: Flirting or sexual tension between myself and another… it doesn't need to lead to more but the thought of it can last in fantasy for days! Especially if I talk about it with my husband.
Who, within the adult industry would you like to nominate to answer these questions?
Bonni Gee: I nominate Sophie Reade to answer these questions next!

To see more of Bonni Gee click the links below
Who's your favorite porn star?..
RECENT INTERVIEWS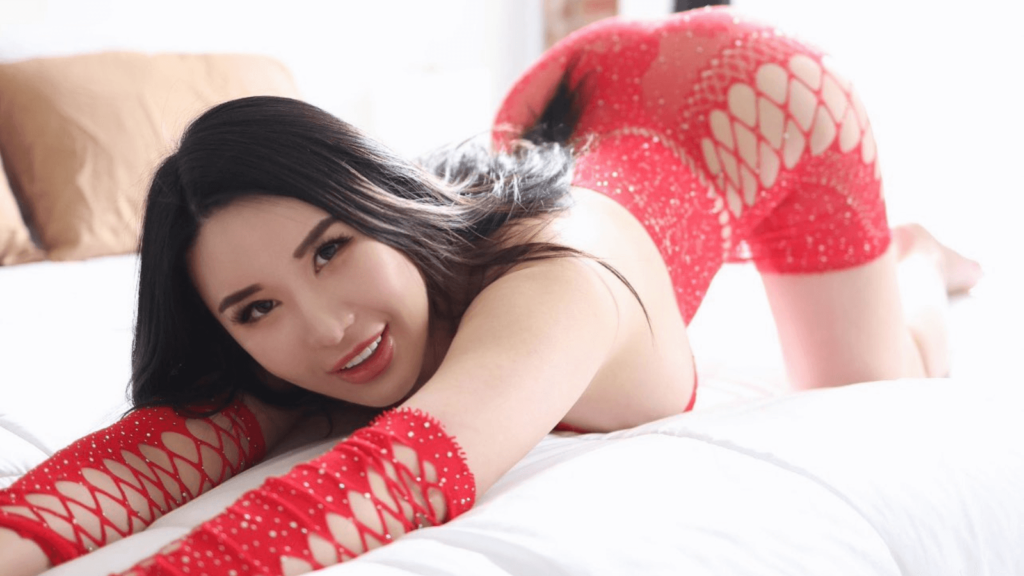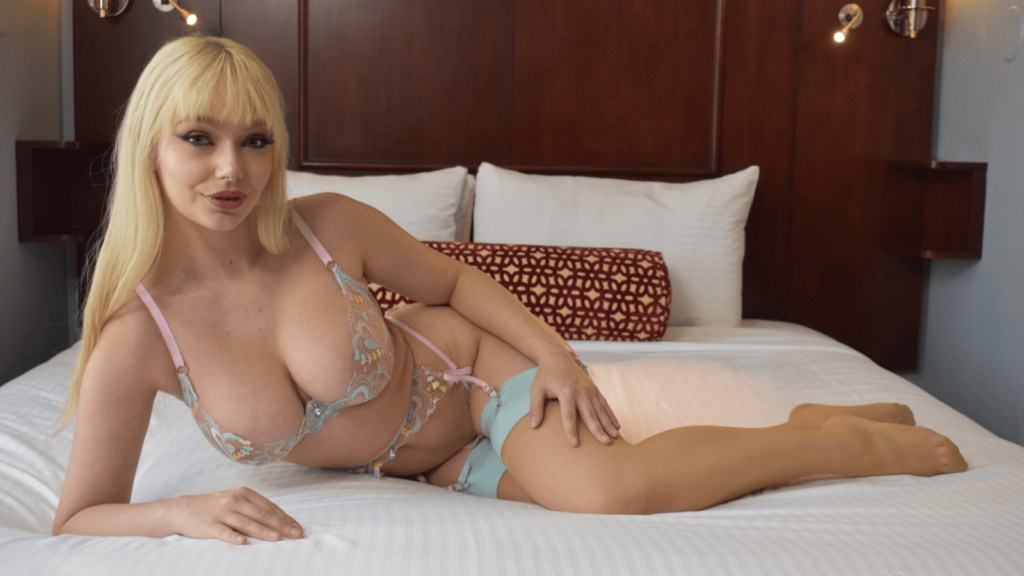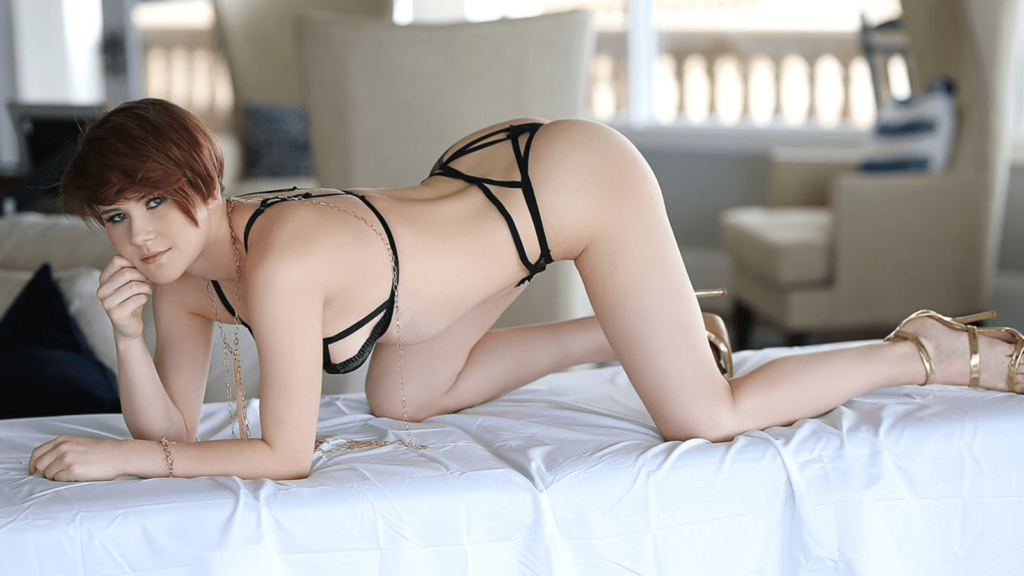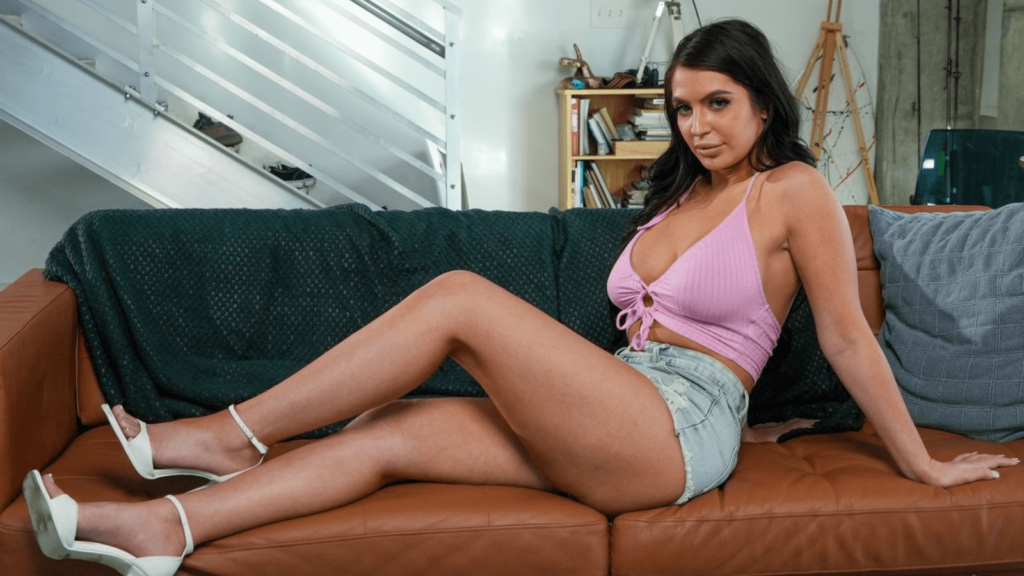 MOST POPULAR INTERVIEWS