Tell us a bit about yourself
Barbara Bieber: I'm selfconfident, charismatic wild beast, I stand up for myself, I have a meaningful argument for everything, I'm humane. I'm just being myself! I'm my own idol, I respect myself. I'm very self-critical but on the other side I love myself, really. #SelfCare

Describe yourself briefly growing up?
Barbara Bieber: It was a hard time for me growing up, in terms of family relationships, but you know, every cloud has a silver lining. But my sexual life was going on full filts and I enjoyed it as much as I could.

What are your stats/measurements?
Barbara Bieber: 37-26-34 height 170cm weight 61kg

How did you start within the industry?
Barbara Bieber: I started with the Czech Casting, same as a lot of my colleagues did. But I didn't know that it was gonna be a porn shooting. They told me that it was gonna be a photoshoot of acts. Still I don't regret it, not even a little bit. 🙂

How did you create the name?
Barbara Bieber: Justin Bieber is something like my religion. Some people believe in God, I believe in Justin. I watch his work, his progress since he was little and he just got me! He is creative, hardworking, precise, humble, he's just got talent! So that's why the Bieber. Barbara is my real name.

What do you enjoy most about being a pornstar?
Barbara Bieber: I enjoy that I do a job that I love!

Where do you see yourself in 5 years time?
Barbara Bieber: I don't think about stuff like this.

What's your favourite sexual position on & off camera and why?
Barbara Bieber: In private life, off camera: It's hard to describe the position, so here is a photo of it: I like it because you feel everything and everywhere in this position haha. And I don't care about a position when I am on camera.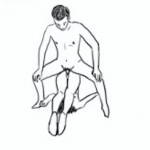 Which pornstar would you most like to work with?
Barbara Bieber: With myself. And I already did it. #TheBestSatisfactionEver

What would you change about the adult industry?
Barbara Bieber: I would change the criteria regarding the entry to this industry. It is really underrated job and my point is that these days anybody can do it. And that is of course one of the reasons why the money from this job is so ridiculous now.

Have you ever been grossed out during a shoot and of so how did you handle it?
Barbara Bieber: Yes, I have been grossed out and I remember the experience very clearly. It was because of one actress from Spain. I was going to shoot a lesbian scene with her. I handle it very easily. I stoped the shooting and I explained to her and also to production that if the hygiene is not in the first place, I refuse to continue the shooting.

Are there any sex acts that you haven't shot yet but want to?
Barbara Bieber: No, there actually aren't any.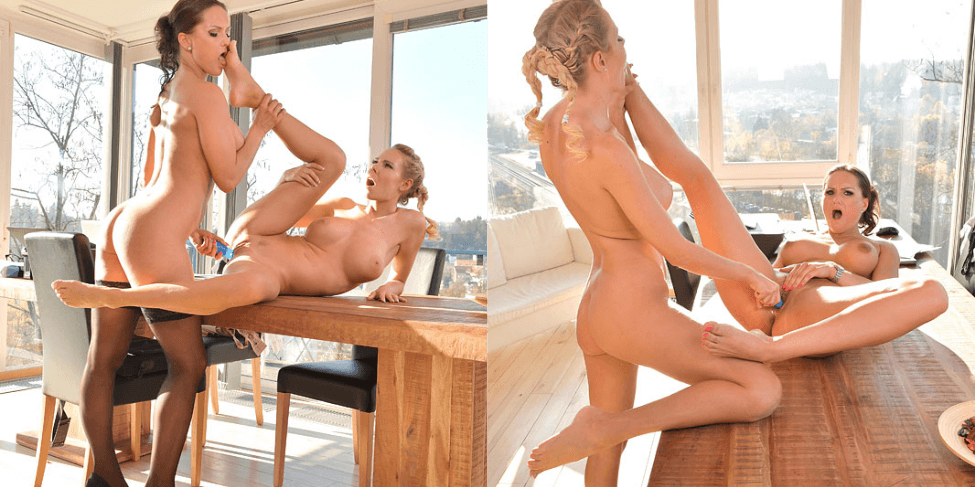 Has the stigma around the adult industry affected you?
Barbara Bieber: I don't care about any haters or threats. I usually make fun of it. It's actually really funny and pathethic. 🙂
And when I'm talking about a private life.. well I didn't believe that being a porn actress  is a such a big deal for guys to make a relationship because of that. My own personal experience.

What's the weirdest thing that you have been asked to do during a shoot?
Barbara Bieber: I don't remember any.

What advice would you give to someone wanting to get into the industry?
Barbara Bieber: If you want something, it is alway possible! But in this case I think it's important to really think about that. You really need to ask yourself if you think you can handle the pressure. Because it really is a pressure sometimes and if you are not mentally strong person and you don't really know that you want, it will destroy you. Doing this job just because of money is and absolute bullshit.

What hobbies and interests do you have outside of the adult industry?
Barbara Bieber: Fitness is my biggest and best drug! I love having time for myself, so most of my hobbies are some kind of selfcare. It can be manicure, pedicure, lashes, permanent make up, cosmetics, once in a while some interesting and cool hairstyle, then solarium, physiotherapy, meditation. Of course I spent time with my family, we go on trips, we play social hames, we love that we can be all together:) Then it's reading books, most of them are about life energy, tarrots, mysticism, etherics and spirituality, also I often read some psychological books.

Do you use sex toys? If so which ones?
Barbara Bieber: Yes I do, one of my favorite is Womanizer.

To date which porn scene are you most proud of and why?
Barbara Bieber: I am most proud of one of my first videos what has more than 132 000 000 views on PornHub now!!!!

Do you watch porn? If so what type?
Barbara Bieber: Yes, I do watch porn. Usually I want different kinds of incest, gay porn, different kind of fetish etc.

If you were interviewing a pornstar what would you ask them? And answer the question.
Barbara Bieber: If I would interviewing someone, it would be me, with all the respect. So I wouldn't ask anything, I know everything about myself. 🙂

What really turns you on?
Barbara Bieber: Perverted stuff. Unsual situations. Diametrically different stuff.

Who would you like to nominate to answer these questions within the industry?
Barbara Bieber: I'd like to nominate Katy Rose.

Barbara Bieber was interviewed by guest interviewer Lior.

More of Barbara Bieber can be seen by clicking the links below