Tell us about the concept behind XXX Job Interviews.
XXX Job Interviews: My idea was to take the best pieces and ideas from several sites I like and put them all into one site – remove things I think are overused or less exciting and " focus on the good stuff"
How did you get into creating adult content?

XXX Job Interviews: I just decided I was going to try this – love porn and wanted to jump in – really jumped in with almost no knowledge at all – I solicited advice and knowledge from anyone and everyone who I could find who was experienced and knowledgeable.
How did XXX Job Interviews start?

XXX Job Interviews: Went online to find support staff and lucked into two ladies who really were excited to help the launch – one of the ladies left but Kelly – my main assistant has picked up all the extra work and meets the models , transports and does the non pov filming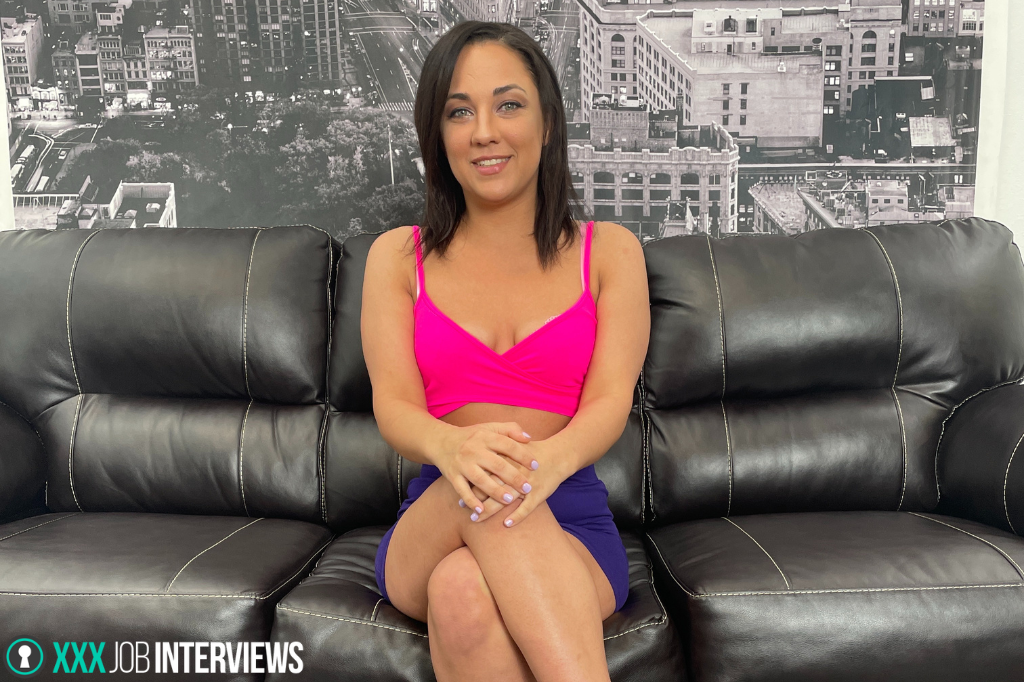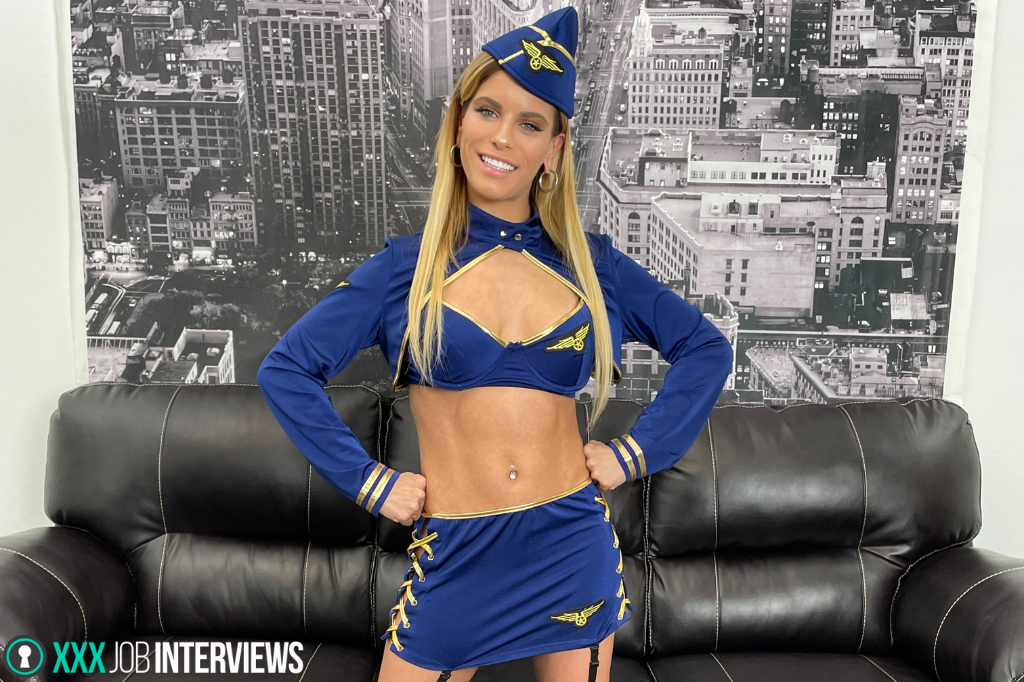 How long has XXX Job Interviews been running?

XXX Job Interviews: As of May 2023, we launched officially a little over a year ago
Talk us through the production process from start to finish.
XXX Job Interviews: Originally we just shot the same script of the executive assistant interview and I walk the models through it – they aren't given a script but asked to answer as if they were applying for a job – of course with the sexy twist
Now, to add spice we've extended the jobs the models interview to a large variety: nurses, flight attendants, cheerleaders, maids, security guards, etc How do you choose which performers to use?
I mostly find beautiful models through respected agencies now – originally mostly used independents – I must be sure they are comfortable with the content – Several who were exceptional have been ( or will be) called back for second and third interviews (Alyssia Vera, Violet Monroe, Ariel Darling, Alice Thunder etc)

Are there any performers who you'd like to work with?

XXX Job Interviews: Several, I'd love to work with but sometimes hard to reach or heavily booked – especially love to book Emma Sirus and Liz Jordan. That's just the first two of a long list
Talk us through the website creation process.

XXX Job Interviews: Production starts with meeting the model and then picking the right costume and " job she'll interview" they may try on several until we find the best fit – we shoot in our dedicated studio with about half the scene in a cough / living room and half in the bedroom- Before we start I run the model through the list of activities and find out her do's and don'ts – I have a female camera women doing the filming from the distance while I perform and shoot the POV
What do you enjoy most about running an adult production company?

XXX Job Interviews: Love meeting and getting to know the models – love hearing their backgrounds, how they got into porn, what they enjoy and picking their brains for ways to improve – almost every model has given me some wisdom or tips that have helped me improve
I recognize I'm still new to the game and can improve in many ways: better filming, better editing, understanding each model is different and learning their preferred interactions – some are very funny, interactive, casual and laid back- some are very business like and prefer to stay that way – Best scenes come from really meeting the model in a way that makes them happy and comfortable.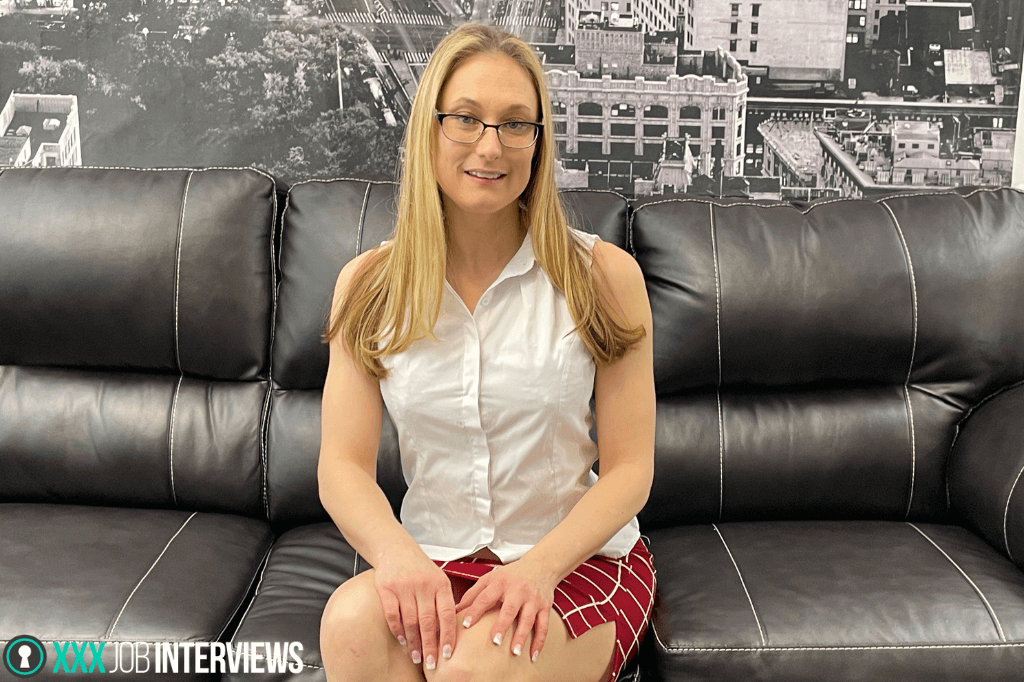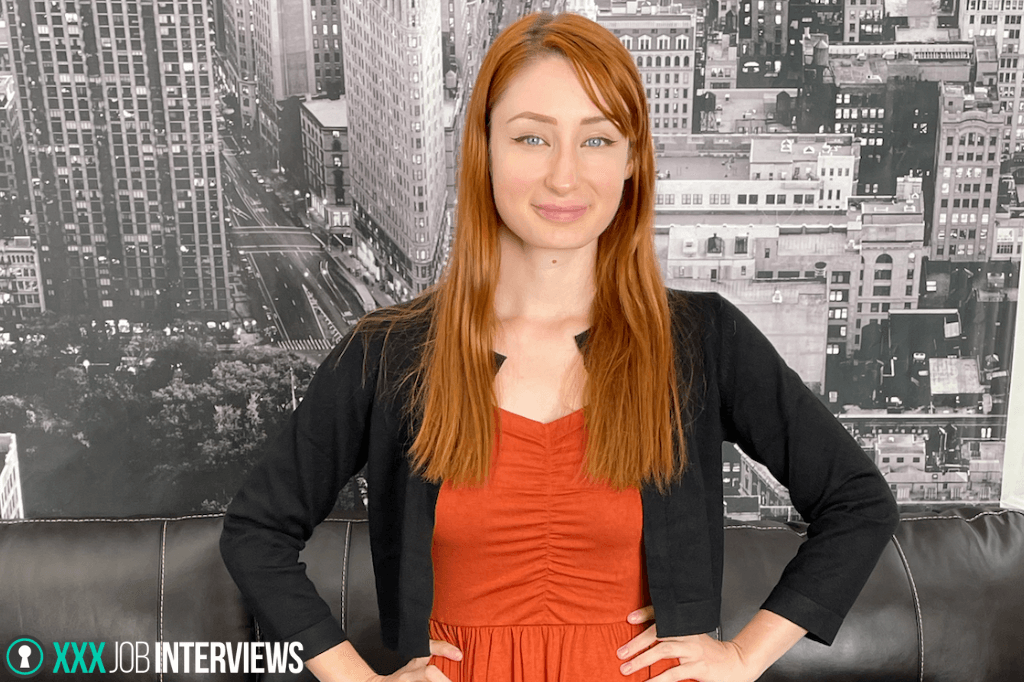 What advice would you give to someone wanting to get into the industry?

XXX Job Interviews: If interested jump in but get spend time really understanding what's all involved
What' advice would you give to someone wanting to start an adult production company?
XXX Job Interviews: Find experts and get as much wisdom and advice as possible – prepare to invest in quality cameras, lights, support staff and high end models

How has the stigma around the adult industry affected you?

XXX Job Interviews: I generally keep a low profile to avoid any repercussions from the unfortunate stigma.
What are the difficulties with being an adult company?

XXX Job Interviews: Finding models who are really mentally ready – much easier when booking with agents – Nothing worse than last minute cancellations or model who show up and really don't want to be there.
Where do you see XXX Job Interviews in 5 years' time?

XXX Job Interviews: Hopefully very busy with thousands of subscribers – releasing 2-3 scenes a week and using all the top models – potentially using models in place of me in some scenes – possibly even more variety with girl girl, BGG, and DP scenes.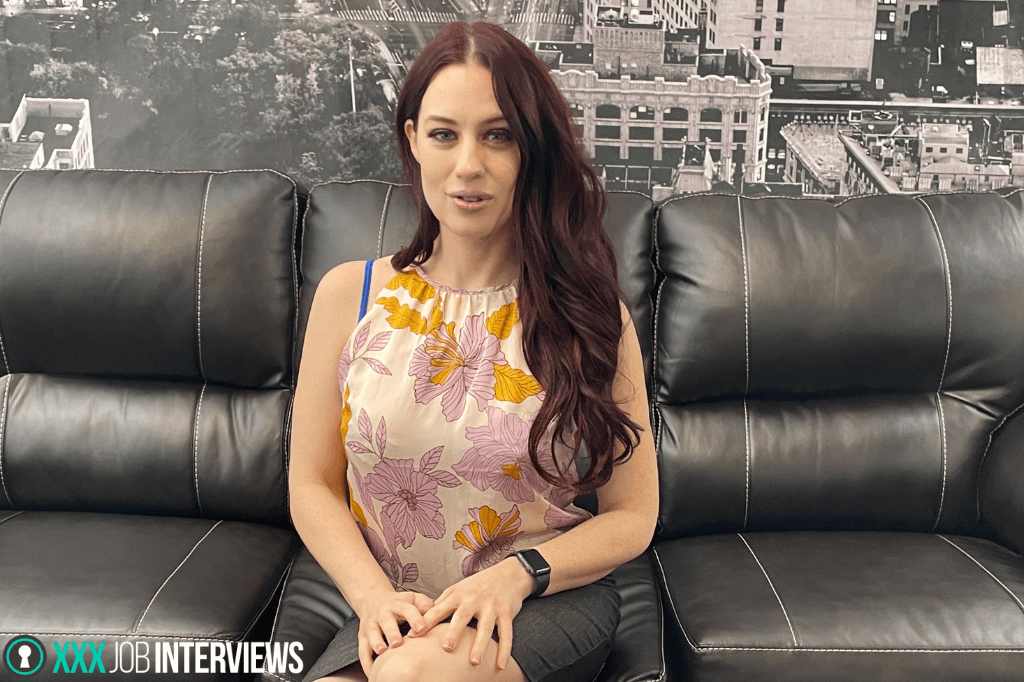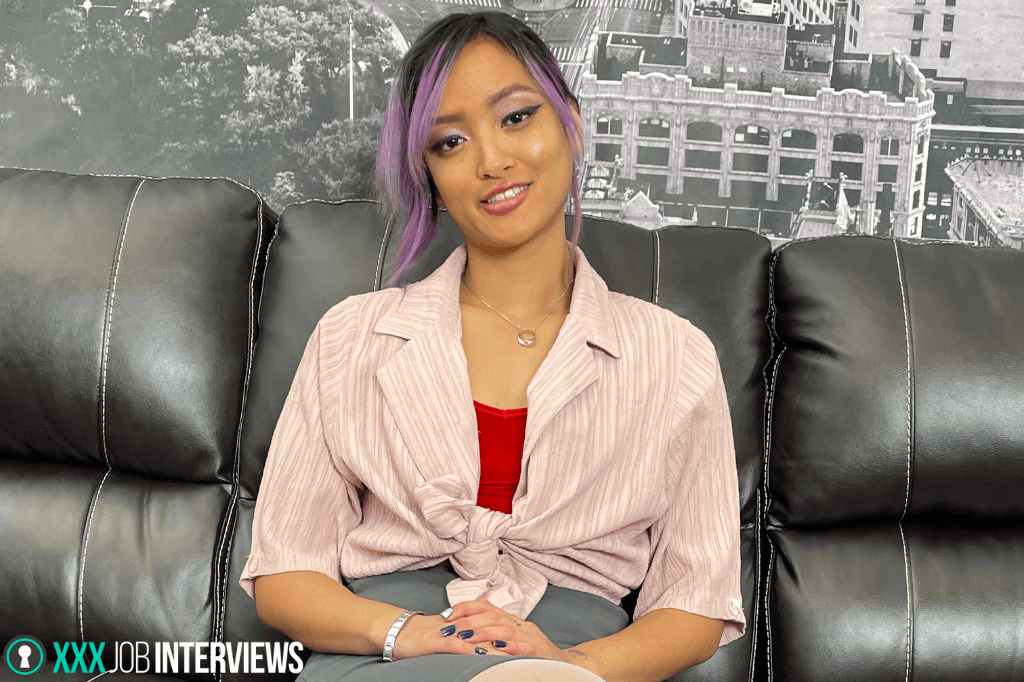 To date how many performers have featured?

XXX Job Interviews: Released videos have almost 60 different models but have at least 15 more in the editing queue.
How do you continue to improve your content?

XXX Job Interviews: Focusing on better camera work, better editing – moving to a bigger studio in June as well
Which adult production company inspires you?

XXX Job Interviews: I really love beautiful women and love to showcase them in their greatest beauty (during sex) – I will not be releasing any degradation type scenes –

Talk us through a day running an adult production company.

XXX Job Interviews: I have a second job as well, most of our shooting occurs on weekends – I book two models almost every weekend – we meet them at the airport – provide hotels – transport to the studio etc – avg weekend shoot day starts at airport – then take model to hotel or studio for 1-2 hour prep – we do paperwork then start shooting- we do lots of positions but each only 2-3 minutes so our actual shoot time is under 2 hrs
What makes XXX Job Interviews a successful adult website?
XXX Job Interviews: I think it's the great models, the fun and silly concept and the pretty risqué sex components -almost every scene has a lot of rimming, vaginal sex, lots of anal sex and our trademark is the anal creampie at the end.

To see more of XXX Job Interviews click the links below
Who's your favorite PORNSTAR?..
RECENT INTERVIEWS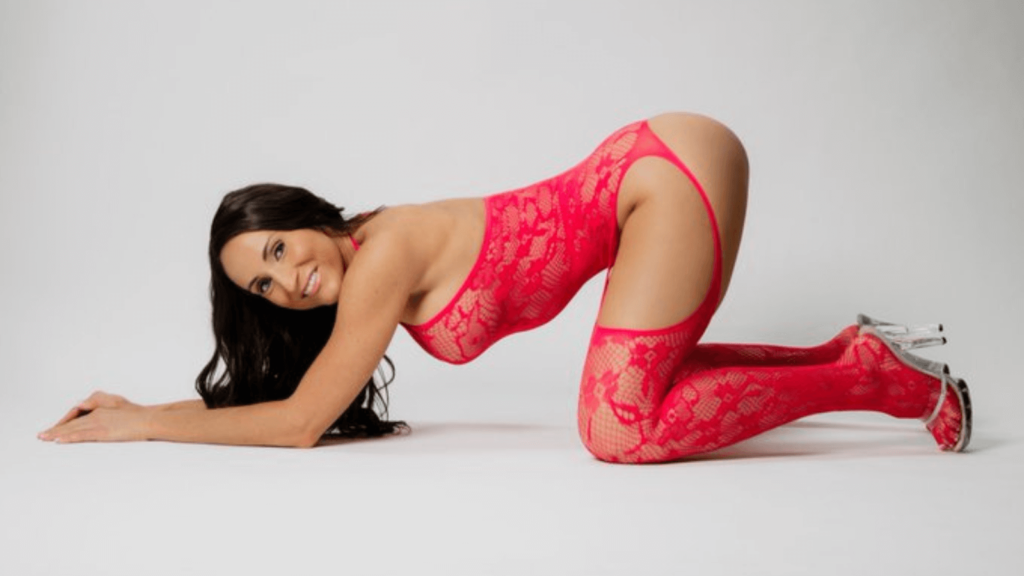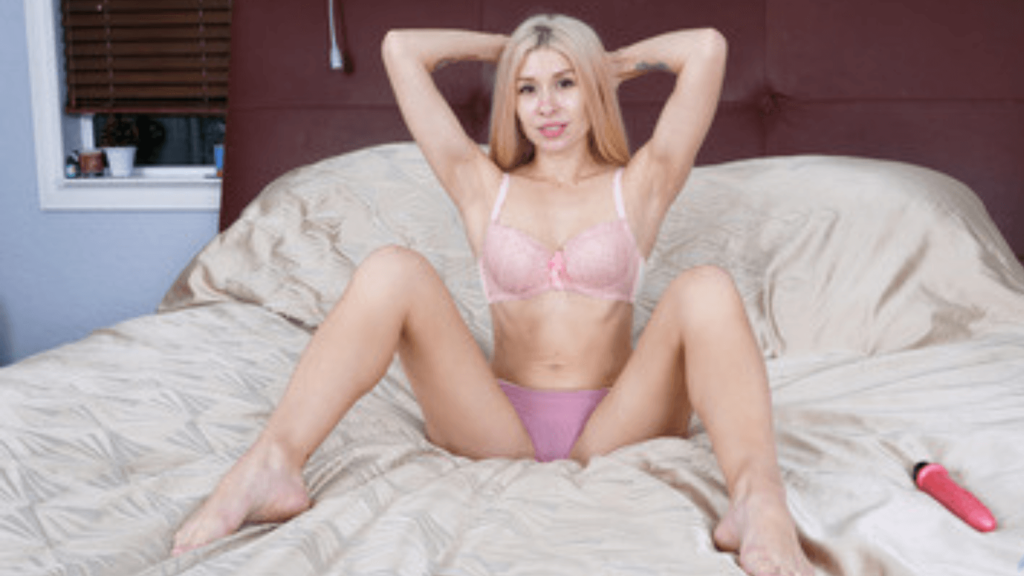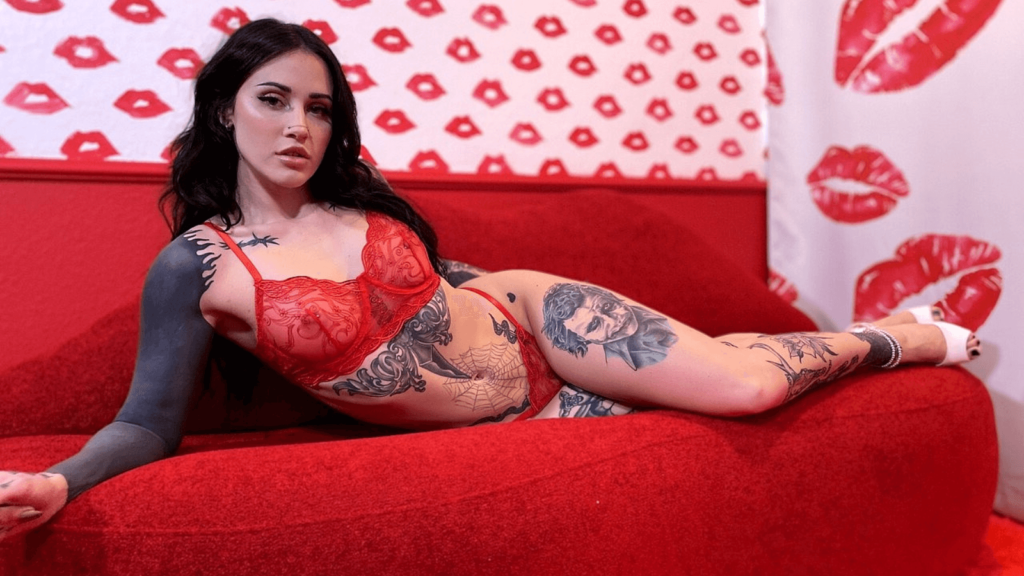 POPULAR INTERVIEWS