Tell us a bit about yourself
Lindsay Lee: I'm a business woman with a big heart and I love animals and good food.
Describe yourself growing up

Lindsay Lee: Raised by my single mom in a very Christian and broken family. Mom worked hard to home school us and send us to a private high school we were very poor. When I graduated high school I started working as much as I could to help out. But I was very sheltered I don't have sex till 18 and I was very shy and reserved.
What are your stats/measurements?

Lindsay Lee: I'm 36DD-26-39 and 5' 3" 130 lbs.
How did you start in the industry?

Lindsay Lee: I talked to Britney Amber on FB we had a mutual friend and she got me in contact with a photographer and it went from there.
How did you create the name?

Lindsay Lee: I liked Lindsay and I talked to my agent Chris with Foxxx Modeling when I applied and he helped me come up with it. It's close to my real one so it's easy to member! I've been with him since I first tried back in 2018.
What do you enjoy most about being a porn star?

Lindsay Lee: I enjoy getting to do things in a fun and sexy environment. I love making friends with new ppl and seeing the finished product. Also getting to be play someone else.
Where do you see yourself in 5 years' time?

Lindsay Lee: Managing my own Airbnb and modeling for mainstream clothing and hopefully still porn!
What's your favorite sexual position on & off camera & why?

Lindsay Lee: I love doggie and I love deep missionary with my legs over my head but off camera I also enjoy surfboard because that angle just hits different.
Which porn star would you most like to work with?

Lindsay Lee: Well I've always loved Riley Reid but I'd also love to work with Lilly Bell she's a doll!
What would you change about the adult industry?

Lindsay Lee: How girls are introduced. Not enough girls know everything about the industry until they learn the hard way I wish that everyone was more open to communicate about it.
Have you ever been grossed out during a shoot?

Lindsay Lee: I had a scene with a guy that smelt terrible and I asked him to shower but I think he legitimately just had a bad smell so I breathed through my mouth. Haha still finished.
Are there any sex acts that you want to shoot?

Lindsay Lee: I really want to do a blow bang or a girl gang bang I don't get enough girl/girl action! But I also am hopefully going to get into anal soon too!
Has the stigma around the adult industry affected you?

Lindsay Lee: I keep to myself because almost everyone I know in my life that knows what I do treats me differently once they know and it's very discouraging. I also have to watch what I say around family because they don't know yet.
What's the weirdest thing that you've been asked to do during a shoot?

Lindsay Lee: I was asked to say "milk duds" very slowly over and over while stepping on a lawn mower for a foot fetish site.
What advice would you give to someone wanting to get into the industry?

Lindsay Lee: DO Your research and watch a couple documentaries but also find out what you like and don't like to an extent.
What hobbies & interests do you have outside of the adult industry?

Lindsay Lee: I love everything about the outdoors and enjoying nature. I workout and play piano and cook! I want to get into kick boxing or some form of martial art.
Do you use sex toys? If so which ones?

Lindsay Lee: When I do, it's usually a vibrator but I also just stick to a dildo and a good video.
To date which porn scene are you most proud of and why?  watch porn?

Lindsay Lee: I'm not as experienced as I'd like to be but so far I have done a scene with Isaiah Maxwell and Blake Blossom that will release soon and I am very proud of it and excited for everyone to see it!
Do you watch porn? If so what type?

Lindsay Lee: I looove a good lesbian scene but I also like sensual and romantic like rough sex.
If you directed a scene what would it be about and who would feature?  
Lindsay Lee: Oooh I love this question. I would direct a scene about an ex girlfriend that tries to win back her ex boyfriend but finds the new girlfriend at his house instead. They kick it off and get kinky but he comes home and bursts the bubble calling it off. But the new girlfriend convinced him to join them in a three way instead. I would want Lilly bell as the new girlfriend and maybe Alex Jones or Damon Dice as the male talent since I've worked with both of them and they are great fucks.
If you were interviewing a porn star what would you ask them?  
Lindsay Lee: I would ask them what decision they made to direct themselves to success and for myself I can't answer that myself yet because I'm not a big name! But I just keep hustling.
What really turns you on? 

Lindsay Lee: When I guy touches me all over and kisses passionately.
Who, within the adult industry would you like to nominate to answer these questions?

Lindsay Lee: Octavia Red.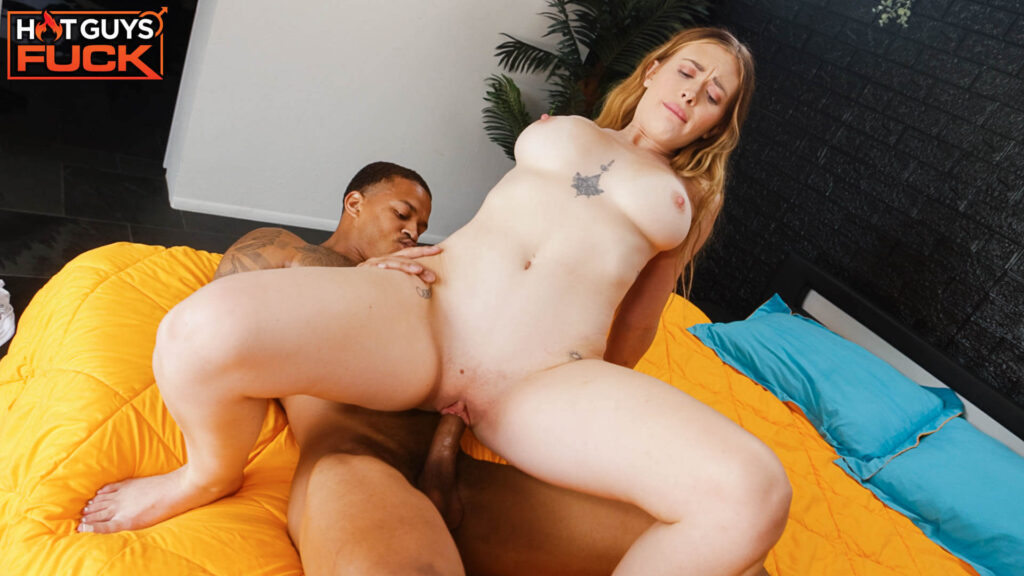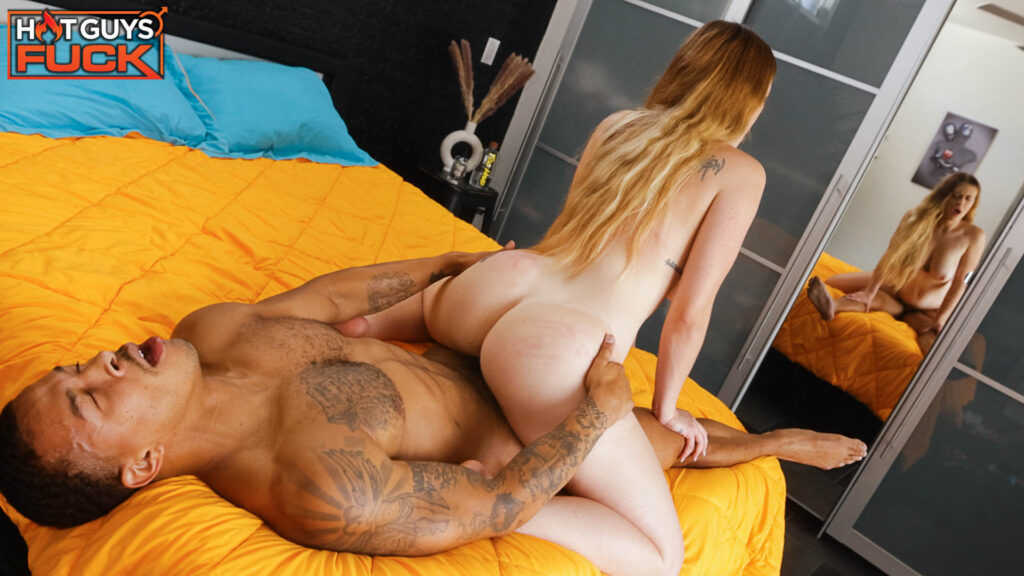 Weed or alcohol?
Weed.
Bong or joint?
Joint.
Tattoo or piercing?
Tattoos.
Tattoo on ass or pussy?
I hope no one has a tattoo on there but I'd have to say on the Ass.
Fuck a fan or masturbate?
Oh gosh Masturbate – sorry but fans are always too like nervous and don't know how to fuck.
Dildo or fingers?
Dildo.
Orgy or gang bang?
Orgy.
Lick pussy or suck dick?
Suck dick I'm better at it.
Meat or vegan?
Vegan.
What's your fav food?
I love sushi.
LOVE OUR INTERVIEWS?… Show your appreciation below 👍
Lindsay Lee was interviewed by Lior
To see more of Lindsay Lee click the links below
Who's your favorite PORNSTAR?..