Tell us a bit about yourself?
Joshua Lewis: I'm 19, i'm from Ohio, and I started shooting in November last year.
Describe what you were like growing up
Joshua Lewis: My parents had me at a young age so they were always too over bearing thinking I would do the same things they did. Later, that escalated into me defying them and living my life. I started partying and hanging out around the upperclassmen when I was in junior high. I was either playing a sport, partying, or hooking up with somebody I knew. I played four sports year round so I was considerably athletic and even now. I was always the guy who was considered the "fuckboy" during school because it was either sports or girls.
Why do you want to become a pornstar?
Joshua Lewis: I wouldn't necessarily say I want to be a "pornstar". It's never been about that sort of fame or even girls. I've always been open sexually as well as into videography and photography. Once I was introduced to the world of sexwork, I was able to express myself in ways that I couldn't in other workplaces. I couldn't see myself finding love in any other job as I do now and I can't wait to see where it takes me.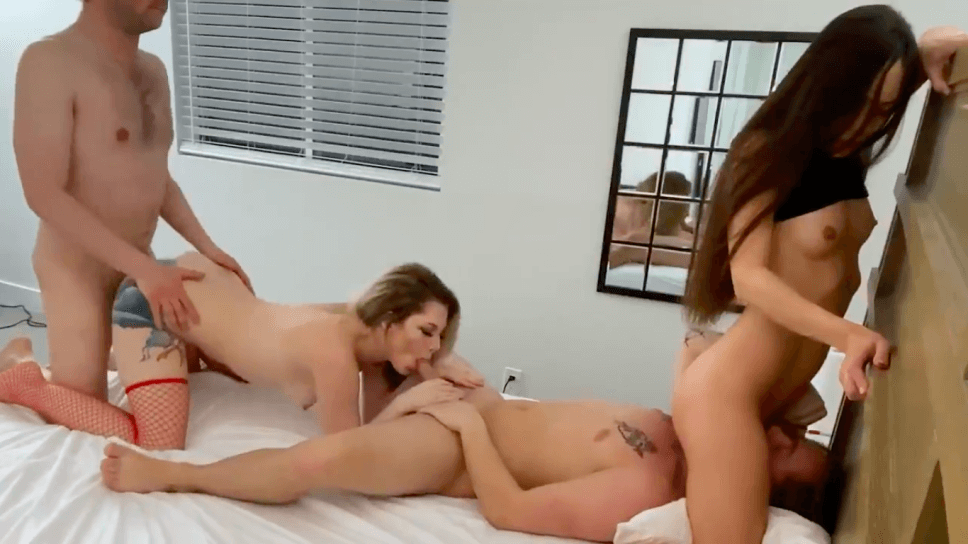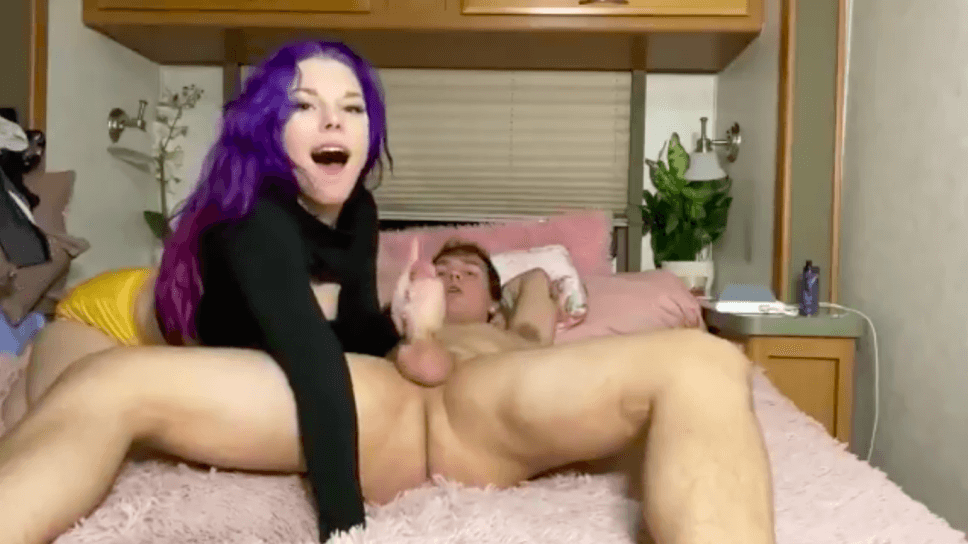 How did you create the name?
Joshua Lewis: That's a funny one. I was having trouble picking something and then I found myself scrolling through facebook one day and there was a post where you pick out your birthdate and zodiac sign. The goal of it was "what's your porn star name?". Looking back at it, it's hilarious how I came about it and it saved me a lot of stress on finding the right name.
Tell us about your first shoot? Was it what you expected?
Joshua Lewis: I've mainly shot the scenes that I have done but when it first came to somebody directing and filming for me I found myself a little bit nervous. Shortly that went away after all everyone was so warm and welcoming. It was a lot less than expected, most of it is just prep, paperwork, and stills. It was for an easter themed scene and it was great. For the most part it's super laid back but then again we're all there to do a job and put a show on for the viewers.
Where do you see yourself in 5 years' time?
Joshua Lewis: I haven't really though that far ahead. I can see myself in the industry and still performing but specifically i'm not sure. I'm always living in the moment and I trust that life will take me in a positive direction.
What's your favorite sexual position on & off camera & why?
Joshua Lewis: On camera is definitely missionary while the female talent is leaned just a bit on her side. It looks super well on camera and captures us both in the best way possible. There's definitely a ton of tiny things you can change to make it look great from different angles. Off camera, I would say doggy while laying down. Yeah, it feels great but there's also so much control from that position and it can be close and intimate.
Are there any sex acts that you want to shoot?
Joshua Lewis: I'm down to shoot almost anything even if it's different. I love capturing other's perspectives in what they enjoy and learning something new. Specifically, I've started shooting more BDSM & CNC related scenes lately and I definitely want to do more. It's a learning experience with all the different subcategories and any new partner you have on set. I think group projects would be cool because not only is shooting great but meeting all the other amazing people in the industry is awesome.
Which pornstar would you most like to work with?
Joshua Lewis: I don't think there's one specific person I'd like to work with. Everyone's different and bring something unique to the table. I don't think I've met one person in the industry who hasn't taught me something new.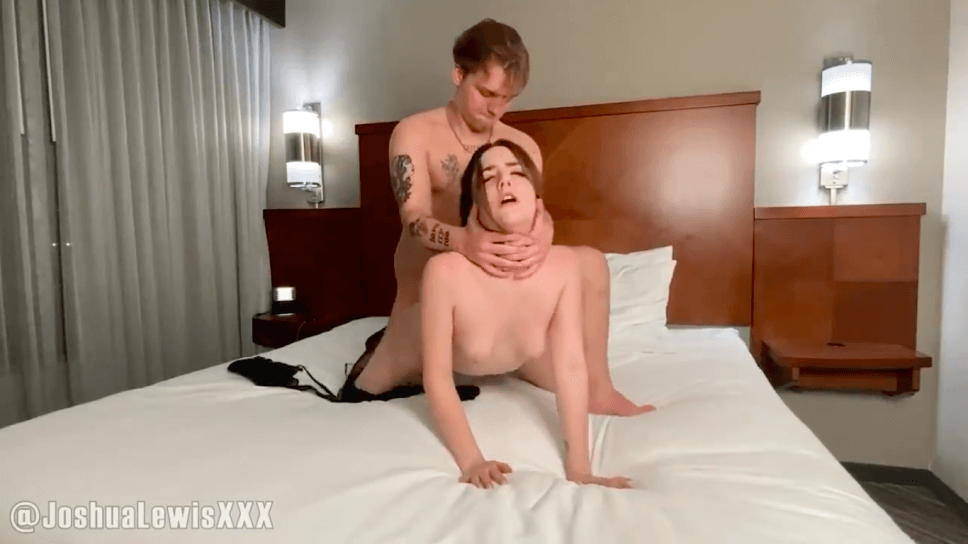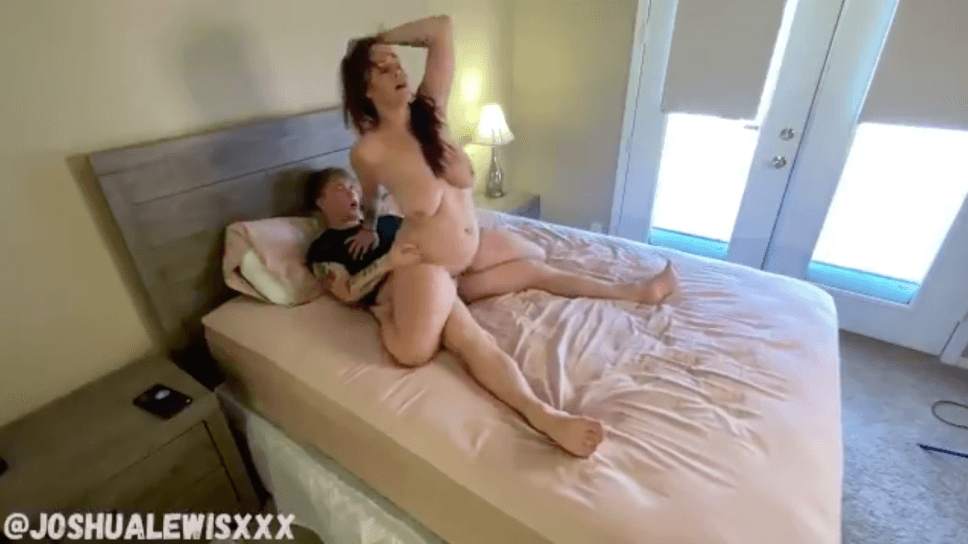 What would you change about the adult industry?
Joshua Lewis: The biggest thing I would change is holding abusers and predators accountable for their actions. I've witnessed multiple victims, male and female, share their story but so easily get brushed under the rug. We work in a sexually charged environment, for the safety of ourselves and others, we should be making it a safer place. A couple good experiences with a performer or director shouldn't hinder somebody else's bad story and experience, yet so easily as a community we let it happen again and again. We speak too much on things that don't matter in hindsight rather than things that do.
Has the stigma around the adult industry affected you?
Joshua Lewis: Yeah, there definitely is a stigma around the adult industry and in result when my mom and dad found out they haven't been around. They reacted so poorly and haven't really wanted anything to do with me since. At the end of the day, I'm happier since we never had a great relationship anyways. Now, I have friends and "porn parents" who support me and make sure that i'm happy and healthy. I couldn't ask for a better group of people in my life than I do right now. On the other hand, the kids I grew up in school with who always shamed me for being a "fuckboy" now want me to be their gateway into the industry. It's crazy how things work and how times change so fast.
What advice would you give to someone wanting to get into the industry?
Joshua Lewis: Don't get into it for the wrong reasons and to be patient. Success doesn't happen over night and it takes time to build a platform. On the other hand, I see a lot of guys and girls spring into things and they don't realize how much work it really is. 90% of things happen off camera rather than on. You have to set aside time to edit, promote, manage your social media, tackle dm's, and even more on top of that. I notice a lot of "performers" don't take any of that into consideration and they're just here for a quick fuck. It's easily noticeable from the content they produce and the way they approach other models on platforms. There's a time and place for that but it isn't here.
If you directed a scene what would it be about and who would feature?
Joshua Lewis: I've actually had two recent scene ideas that i'm thrilled about. One being a Bonnie & Clyde CNC hostage scenario. It would take place after a robbery with my partner in crime and a couple people we took as hostage. My partner would have to be somebody who is experienced in the dominating side of things along with submissive performers who could partake in hostage roles. My other scene idea is an 80's themed roller skating take. I love the clothes, neon colors, and pop culture from that time. I would love to incorporate all my favorite things from that time in a film or short series. Specifically, I don't have any performers in mind, it's all about who would love to film it and really enjoy it as much as I do.
What hobbies & interests do you have outside of the adult industry?
Joshua Lewis: In my free time I love hiking, reading, and doing new things that my friends invite me out to do. As much as I love my job, a little too much at times, I love finding other things to do to make me just a little bit more whole as as person.
Which pornstar do you admire and why?
Joshua Lewis: I don't think I could name just one person I look up to. I've met and have came across many people that I admire. Either I can relate to them or I'm taught something new. It really gave me a solid footing when I stepped into the industry and i'm so thankful for that.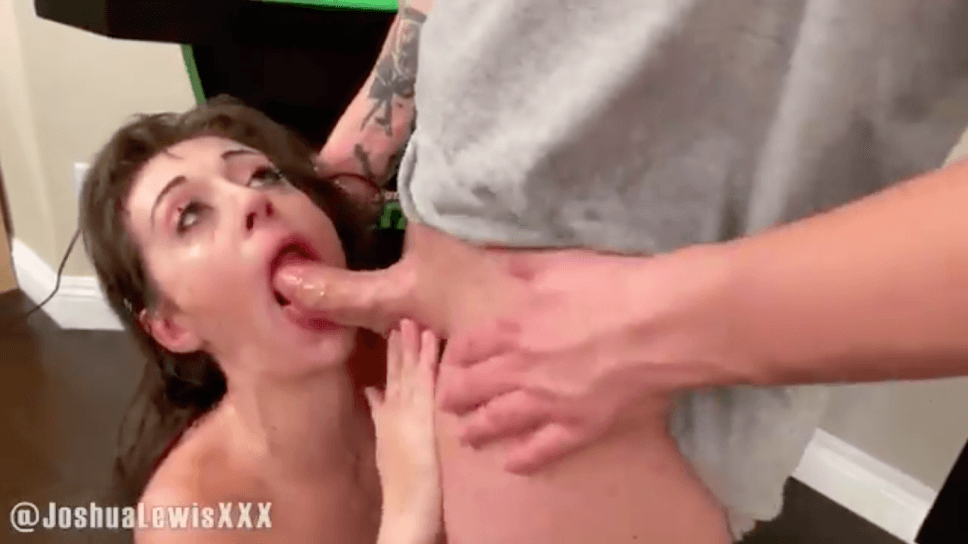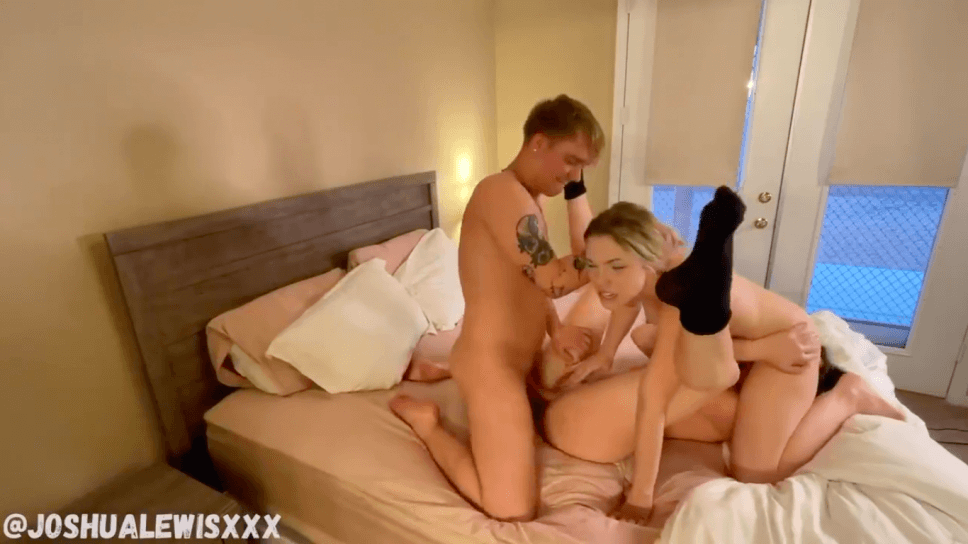 Do you use sex toys? If so which ones?
Joshua Lewis: I usually always have a wand with me when I'm having sex off set. I always want to make sure my partner is always as pleased as me after. When i'm by myself I don't do so much masturbating as I want to have the best cumshot on set.
Do you watch porn? If so what type?
Joshua Lewis: Yeah I do, sometimes it's my own, and sometimes it's twisted; something somebody would never imagine me watching. I like watching stuff that I wouldn't do so much in my day to day life. That's the great thing about porn, it lets you watch what you're already imagining in your head.
How do you stay in shape?
Joshua Lewis: I was in the best shape of my life before covid happened. Now that everything has started opening back up I've been getting back in the gym, hiking, and swimming when the weather provides. Eating right definitely helps too but I'm not too strict on my diet. The main thing is staying consistent and letting the magic happen on your body.
If you were interviewing a pornstar what would you ask them? & answer this question
Joshua Lewis: I would ask them how they've overcame adversity when it felt like everything was falling apart. To answer, I've found myself in situations like this my entire life and I still don't know the correct answer. Whether it be, being patient and letting life work itself out. Taking control of the situation and doing my best to fix it. Or letting the people around me help although i'm an extremely independent person. At the end of the day, we all face things that tear us down and it's definitely shown me the person I want to be at the end of the day. It's made me into somebody who wants to help people in the situations I've been in and advocate for them in the best possible ways that I can.
What really turns you on?
Joshua Lewis: Foreplay and intimacy; in the world of porn, you really start to lack that in your sexual life as everything is on set, in front of somebody, and for a camera. You start to appreciate all the little things, tension, build up, the heat of the moment, and everything that goes with it.
Who would you like to nominate to answer these questions within the industry?
Joshua Lewis: @AmethystTaylorr @Kaiia_eve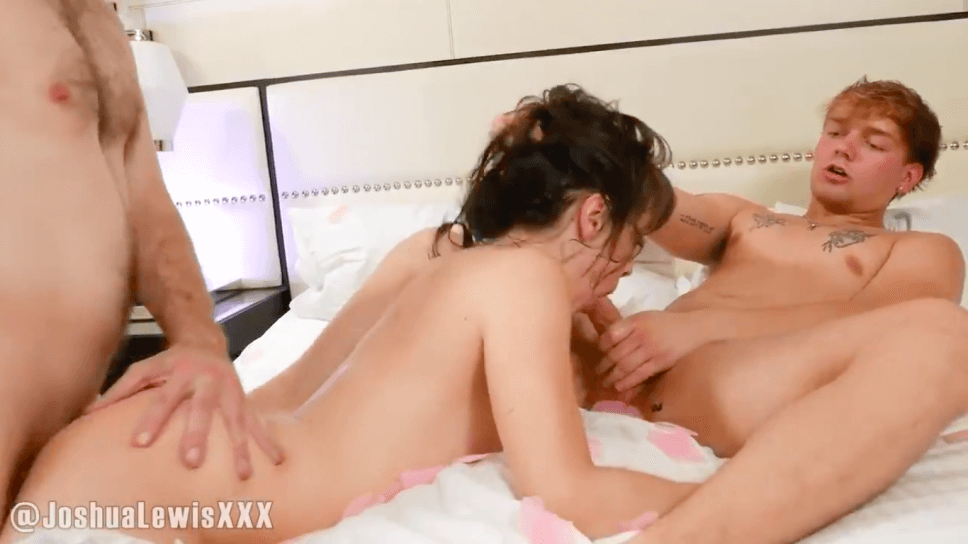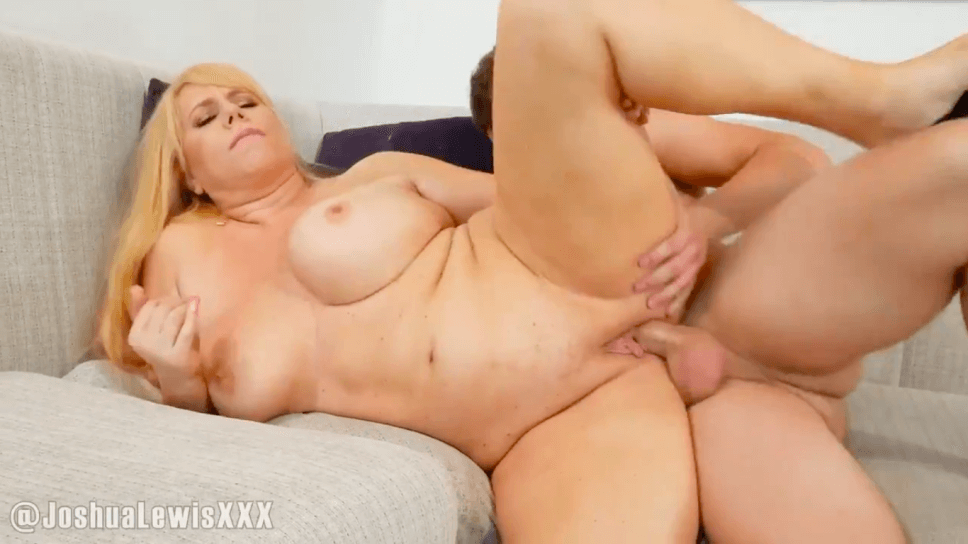 Weed or alcohol?
Alcohol, every once in awhile. I don't smoke and everyone seems surprised by that haha.
Wine or vodka?
Vodka.
Tattoo or piercing?
Tattoos, I have 17 & definitely want more.
Tattoo in front or back?
I have some in front already so my back.
Masturbate or fuck porn star?
Fuck a porn star, sex is always better because there's only so much my hands and a toy can do.
Where do you finish with cum in pussy or face?
Face, messier the better.
Lick pussy or make riming in butthole?
Can I choose both? I always want to return the favor.
Meat or vegan?
Meat.
What's your fav food?
grilled cheese.
Joshua Lewis was interviewed by Lior

To see more of Joshua Lewis click the links below
Who's your favorite PORNSTAR?..