How did the opportunity to direct come about?
Tina Kay: I've been maturing into the directing path for a long time… My whole career in adult industry is very consistent and going with natural progression with different stages in it. I have started mainstream modelling from the age of 16, then glamour modelling from the age of 18 and dived into adult softcore and hardcore straight in my 20's and I had a very successful decade living my dream life. And now, by the age of 35 I'm starting a new stage as a director, where I am more than ready to share my incredibly huge experience gained in front of the camera to transform it to behind the camera and create a product from a different perspective!
TK trade mark – high quality visual classy content mixed up with hardcore nastiness in action! Where 2 extremes meets and creates the perfect winning combination for a viewer! And "Harmony Films" is a long standing Elite Entertainment Brand that is working hand to hand with TK brand as a director! So we gonna create top quality product with no limits entertainment action to watch! I'm very proud representing "Harmony Films" as their main star and company's ambassador for many years, so when I got an offer to join their crew as their new Female Director, I didn't think twice, I felt right at home joining the Elite Brand Family!

My Favorite Pornstar: How was the experience? Have it covered your expectations?
Tina Kay: It's absolutely mind blowing. I have so much to share, that sometimes it can be overwhelming, especially when trying to transform my ideas to other talents to perform it. I feel like I want to explode! Luckily, I am not planning to hang my performing boots anytime soon yet… so I can always jump right into the scene and direct the whole situation from there! It's fun but it's a hard work as well. The best part is watching at the back of the screen other people fulfilling your ideas in live! I get different kind of job satisfaction. That's my biggest reward….
Tell us about 'Porn House Vacation'
Tina Kay: So I wanted to start my Directorial Debut with something light watching, like a warm up thing, to give a pleasant summery feeling to it and I decided to come to Spain – my favorite European destination, where I have never been disappointed shooting or visiting at anytime. So, I invited top British talents to join me in a beautiful villa and hang around with me for a week and create a joyful movie together! I have got: Kiki Minaj, Barbie Sins, Amber Jayne, Lady Dee on board but of course I couldn't make it a success not adding an unstoppable Spanish temperament and passion to it. That's what love about Spanish performers, they always bring that raw element in every movie! Me, being a little bit greedy, got 2 of my favourite Spanish guys to play all to myself: Potro del Bilbao and Emilio Ardana. That's my opening Threesome scene of the movie. I absolutely love natural light, working outdoors in warm temperatures and feeling free to create, free to love, free to live life in fully! That's how "Tina's Porn Vacation House" was born…
My Favorite Pornstar: How was the filming? Was there any problem? Any curiosity or anecdote?
Tina Kay: Oh yes…! There is always something fun happening when you have a group of porn stars hanging around together in the same villa for a week… right? 🙂 The most memorable part was that we had a very loud neighbors, actually they were louder than our filming set! Which is great, people are free, open minded and probably would be willing to join in our set. haha! So we were filming on a weekend and the music started to play so loud, that we had no choice, just to join the vibe and make it as party scene with full on Spanish music in the background! So yes, sometimes we can't control surroundings, but we can always adapt to the situations and make it more real for the viewers to watch! 🙂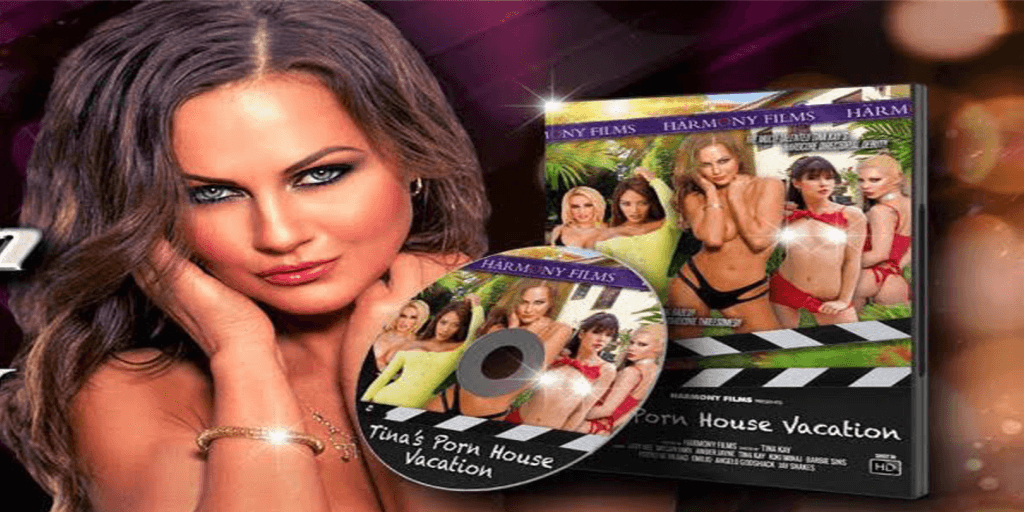 Tell us about the technical staff. Did you choose people you trusted or did the study choose for you?
Tina Kay: I have a fantastic professional team working with me. Really great mix of experienced people in different fields. Our photographer is a very high fashion focus, so he makes all female talents look like we have just been stepped out from a fashion runaway. Great camera guys team with commercial background. Then I have a creative make-up artists team, I'm using different one in each country, so every movie gets a different kind of look of styling. I choose the styling and I dress up all talents myself. I love to be involved in everything myself as much as possible. That goes into editing process also, once the movie has been filmed. Everyone is playing a very important part in the team and complimenting each other. Technical side must work well together with creative side in order to make a beautiful product!
My Favorite Pornstar: What are your motivations as a director? Who (or what) are your references?
Tina Kay: My biggest motivation is my ideas realization. As long as I can grow, I will create. I don't have a certain person that I would like to follow… it's just myself… It came all the way with my experience baggage, I have never tried to replicate anyone in the industry as a performer, and most certainly won't gonna do as a director. I think, it's very important to establish your brand as an individual, something to be recognized from. It takes courage and time to do so, but it gives you a lifetime satisfaction results. Call me a "Self Made" !
Where do you prefer to be, in front or behind the cameras?
Tina Kay: Both! It's different… My current position allows me to get the best from both sides! I can just juggle from being in front of the camera straight to behind the camera. It's amazing!
My Favorite Pornstar: What are your future plans?
Tina Kay: It's the next stage in my career. I keep growing and I know for sure, that I don't want to leave the industry anytime soon. I'm building it up as my lifetime career. I think I'm on a successful path 🙂 For now, I will combine both, still performing but focus my energy only on a big project and continue to establish my directing path. I have already filmed my next movies with "Harmony Films" (more niches) so exciting projects will be released soon!
I'm so grateful for all International Adult Industry family, that I made friends and colleges over the decades. I'm thankful for the support from my fans and media as well!
If you are local living or visiting United Kingdom, I recommend you to visit our "Harmony Films" Sex Store in London and get my latest DVD's of signed copies, merchandise, like t-shirts with your favourite porn stars pictures printed on it, pleasure products, etc…
For all International fans, you can order my Directorial Movie online here You can check my social media platform Twitter for all daily updates and watch this space for the future adventures!…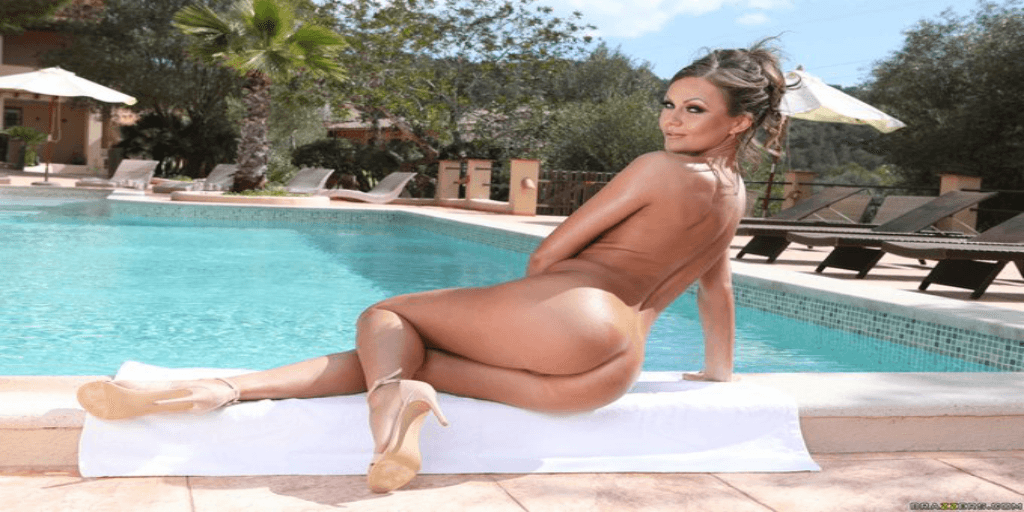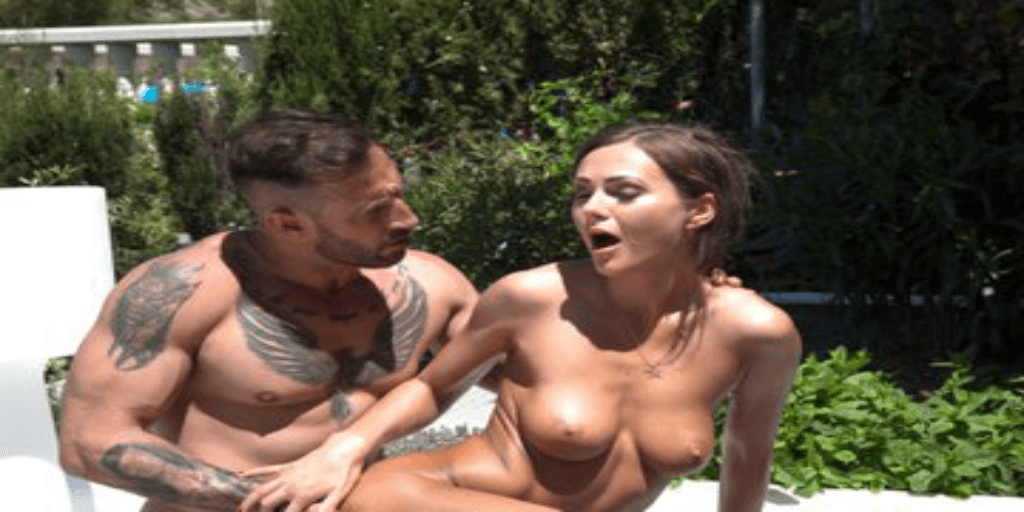 More of Tina Kay can be seen by clicking the links below
Fans of Tina Kay can leave comments below inappropriate comments will be deleted.