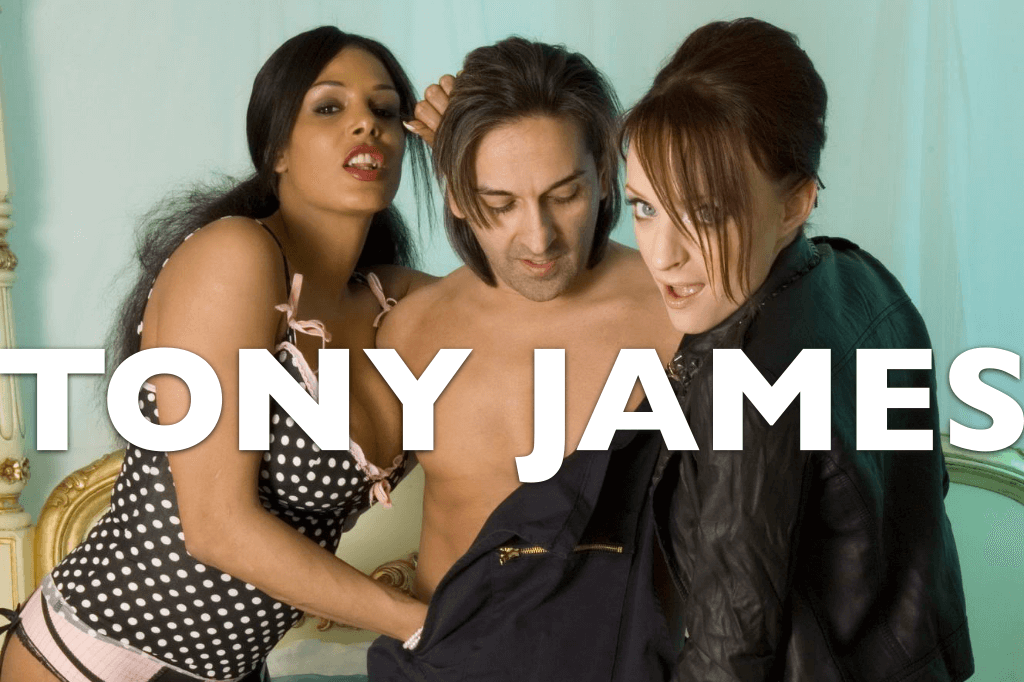 Tell us a bit about yourself
Tony James: My name is Tony James, I was born in Leeds. I'm a pornstar from the UK.

Describe yourself briefly growing up?
Tony James: I turned to modelling and acting, initially in television, commercials and independent film productions.
Appeared in Television programs and commercials

What are your stats/measurements?
Tony James:  I'm 40 years old, 
height: 5"8
 shoe size 8, with brown hair and eyes

How did you start within the industry?
Tony James: Turned to modelling and acting, initially in television, commercials and independent film productions.
Appeared in Television programs and commercials: 24 (America TV series) Hollyoaks, Coronation Street, The Second Coming, Emmerdale, Tulisa Music Video, Linda Green, Bob and Rose.
First major adult performance: "London Sorority House" 2002.
Then one of the top studs at Viv Thomas Productions. My career went from strength to strength even into Europe in 2004 and the release of 54 the movie, directed by Dennis Burkas of Black Magic. Starring alongside Rita Faltoyano, Philippe Dean and Pascal White.
Shortly afterwards productions with Johnny Rebel Productions, Pumpkin Film Productions, Relish Films, Television X, Playboy TV and The Adult Channel.
Then Marino's Road trips with Marino and Pascal White.
Then Ben Dover movies alongside Ben Dover and Pascal white.

How did you create the name?
Tony James: I wanted something short, confident, snappy, sharp but blunt. Maybe a bit like me lol.

What do you enjoy most about being a pornstar?
Tony James: Most people would think that it is getting up most days to have sex with a busty blonde and being paid for it. So this will not be a typical answer but time and freedom to do what you want with your own time is the best thing. Time is very precious and no one ever thinks about his or her own mortality. The quality and state of being is very important to me.

Where do you see yourself in 5 years time?
Tony James: With an infinite amount of paths and possibilities. I do not have a clue. What will be will be?

What's your favorite sexual position on & off camera & why
Tony James: On Set: My favorite sexual position changes and depends on the girl and place you are having sex. It is all about the pleasure for the two of you but I find that doggy gives me a lot of thrust and a feeling of pure raw sex. Your hands are free to feel her arse and breast and visually you see everything.

Which pornstar would you most like to work with?
Tony James: I think I must be a bit sad as I do not really ever think I would like to work with a girl I see but I think the one and only Tracy Lords would have been a red-hot scene or maybe Brittany Andrews.

What would you change about the adult industry?
Tony James: I would change all the back stabbing two faced ass lickers that it seems to attract.

Have you ever been grossed out during a shoot?
Tony James: Totally shocked and grossed out after being in a scene where a un-named actor did something that the girl did not want to do, leaving her in tears. I walked off the set and refused to continue.

Are there any sex acts that you haven't shot yet but want to?
Tony James: Being a pornstar for over 15 years I pretty much experienced most things. I would say the only things I have not done are the things I would not want to do. I do not want to physically hurt anyone in a scene.
 
I have scenes with ten girls and just myself, twins, threesomes, moresomes, orgies, milfs, daughters, teens, brides, pregnant, busty, blondes, brunettes, gingers, just about every nationality, colour, size, shape and age.

Has the stigma around the adult industry affected you?
Tony James: To me I am just not bothered or worried about the stigma. I know many of the girls go through very sad and bad situations with being a pornstar from their family and friends.
It does affect your relationships with new girlfriends. It will sometimes affect your next career choice by others being against you because you were in the porn industry but those type of people are square boring conservatives who probably watch lots of porn in secret.
If I think, it is ok. I will do it. I think therefore I am the only person I have to please.

What's the weirdest thing that you've been asked to do during a shoot?
Tony James: Kenny Rye & Darren Morgan producers for Rude Britannia once asked to shag an un-cooked chicken. They wanted me to be caught by the girls who worked in the chicken factory. I refused and Pascal White decided to do the uncooked chicken.
 
I am not really asked to do weird things as most of the time the producers know I do not do weird things.
 
MSS Productions asked me to have sex with a fake pussy from a sex shop. Then two girls would catch me having sex with the fake pussy. I did agree. It is just acting at the end of the day. I am an actor playing a character.

What advice would you give to someone wanting to get into the industry?
Tony James: The advice I would give is to think long and hard (no pun intended) about being a pornstar. Be prepared that all your family and friends will see you naked, having sex.
Once established: I would give the same advice that Pascal White gave to me. Watch your back as everyone will hate you now you are one of the best.

What hobbies & interests do you have outside of the adult industry?
Tony James: I write big budget feature films scripts – supernatural intelligent complex plots.
 
"Epiphany" – The secret of the universe, God, white light, dreams, circle, atoms, particle accelerator and near death experience.
 
"It Is What It Is" – A tale of betrayal, deceit, manipulation and how apparently normal and rational relationships can degenerate into an anarchic spiral of raw emotion, anger and violence.
 
"The Art of Darkness" – Medieval witchcraft, demons and the devil.

Do you use sex toys? If so which ones?
Tony James: I am sorry to say I do not use any sex toys. Your mind paired with a great body is all you need.

To date which porn scene are you most proud of & why?
Tony James: Europe in 2004. 54 the movie, directed by Dennis Burkas of Black Magic. Starring alongside Rita Faltoyano, Magda Polak, Sandy Style, Philippe Dean and Pascal White. It was the biggest budget xxx film ever made in Belgium. Tells the story of an elite nightclub based on the 54 nightclub in New York.
In one scene: Rita Faltoyano drove a black BMW Z4 into the nightclub and onto the dance floor full of people dancing. I played a waiter stood waiting for Rita "the boss". My top was off and held a tray of drinks. I was the new waiter trying to prove myself to her. I was trying to shag my way to the top. Rita walked over to me and slapped me around the face.
Very big budget movie and a full week shooting in Antwerp Belgium. Check it out if you can find the film. 54 The Movie The Legend.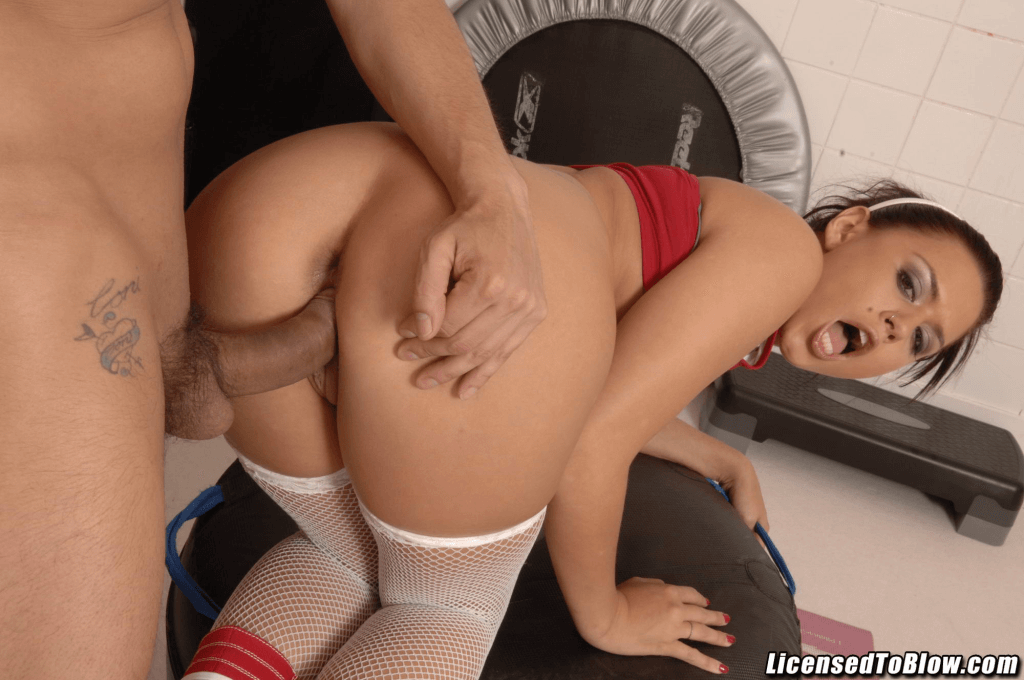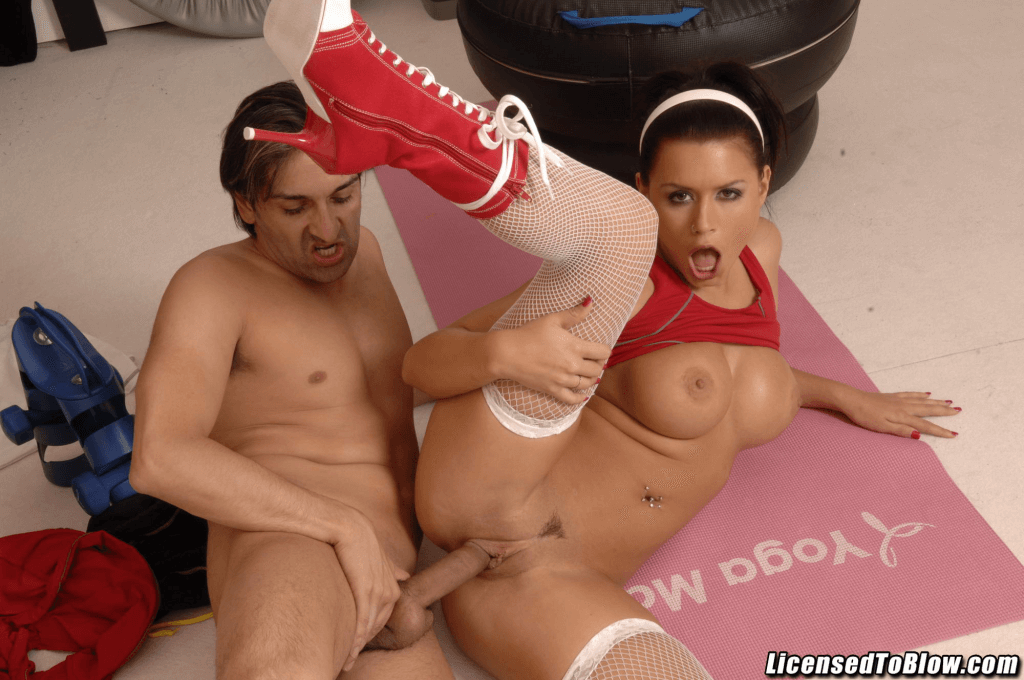 Do you watch porn? If so what type?
Tony James: I do not really watch porn. When I was younger I watched the typical busty blonde lesbian porn, more out of fascination of seeing this new world of xxx that opens up to you as a guy growing up. I do see small clips of porn usually when updating my twitter page @TonyJamesxxx but sad to say don't watch porn.

If you were interviewing a pornstar what would you ask them? & answer this question


Tony James: I would ask them: Do you think being a pornstar is the best job in the world?
I ask this question because time after time guys come up to me and say I have the best job in the world. This troubles me a little because if they think that being a pornstar is the best job in the world then they need to get out more.
What really turns you on?
Tony James: Slim girls in black stockings, suspenders, black bra and high heels.

Who would you like to nominate to answer these questions within the industry?
Tony James: I would like to nominate Tracy Lords or Brittany Andrews to answer these questions. I think with their wealth of knowledge and experience their answers would make a very interesting read.
More of Tony James can be seen by clicking the links below