Tell us a bit about yourself
Shi Official: I was born in Sheffield on February 14th 2001, Valentines day. I am 5"4 white British, one quarter Italian and weigh around 9 st.
When I was 4, my mother and I moved to Cornwall where I grew up. I lived in a small town called Saltash where not a lot of interesting things happened. I guess you could say I got really bored ha ha.
I love learning about space, 420, mushroom hunting (I am an expert on mushrooms) no I have never tried any psychedelic ones though, I'll stick to my bong. My favorite pastimes are masturbating to porn and sucking my boyfriends dick in nature.

My Favorite Pornstar: How did you create the name?
Shi Official: I had an instagram account, it breaks my heart to even bring the subject up but I might as well tell the internet once. I spent years getting a large following up with the name @edgybitchxox but people started using my photos so I casually changed it to @shiofficial one day and the name just stuck. The account was deleted one day and it happened to be the day I posted my first pornhub link to the account. I decided to keep the name as tribute to the account even though I originally intended to change my pornhub name despite every producer/camera mans advice to have a "normal" name.
My Favorite Pornstar: What are your stats/measurements?
Shi Official: 5"4, around 9st, 32D cup, shoe size 5 1/1 dress size 8.

My Favorite Pornstar: Do you work any other jobs other than being a pornstar?

Shi Official: I do yoga daily to work on my body, self work is important too and should be mentioned. I also have done some online article creative writing with Merakilove.co.uk and a Youtube video with Doxy massager, my future in working with companies in formatting, branding and eventually investing  is something I would like to pursue. I am a strong believer of investing in a better future.

My Favorite Pornstar: Where do you see yourself in 5 years time?

Shi Official: In five years time, I see myself with a large following on social media. I hope that I will be inspiring people with my body, personality and general good vibes. Travelling the world is something that I have always been passionate about and hope that in five years it will be something I can talk about with experience.

My Favorite Pornstar: What projects do you have set up for the next 6 months?
Shi Official: In the next 6 months there are a lot of projects that I don't think I am able to talk about just yet just because we are yet to finalise things. I can however say that I hope to be going in the right direction so that I am shooting in Prague with the infamous professional company Fakehub. I am also going into Studio66 or Babestation to talk about upcoming work so keep your eyes peeled. I am also looking forward to my shoot with HJH productions on the 24th.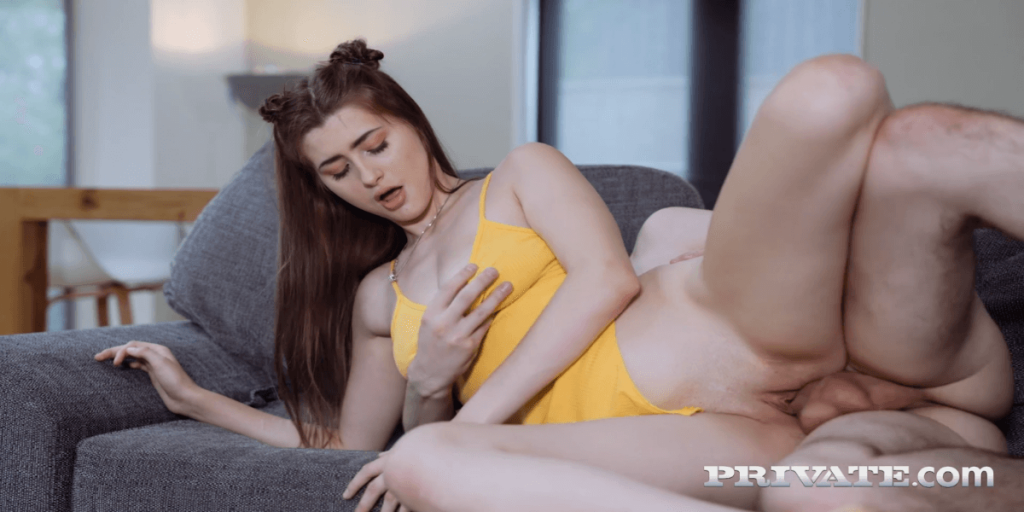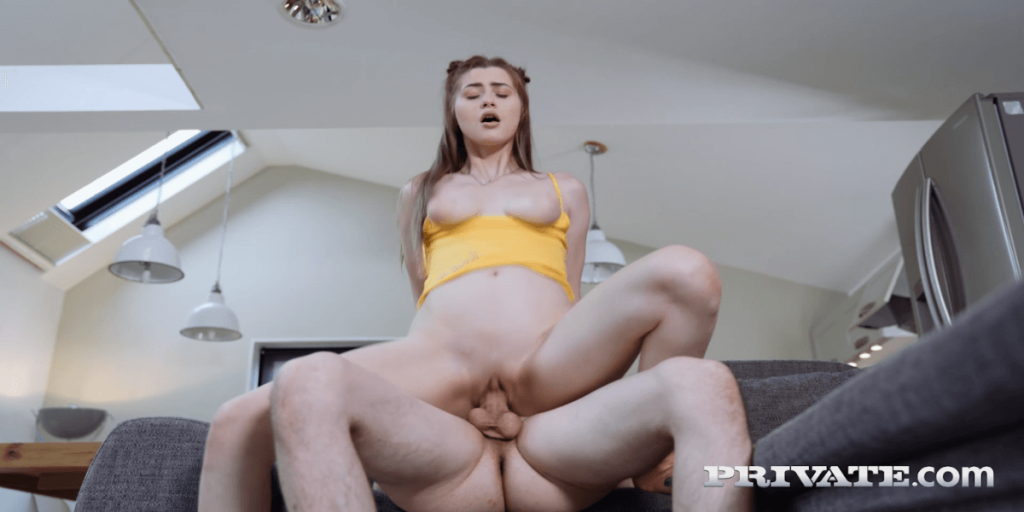 What is your favorite sexual position on & off camera & why?
Shi Official: I only did my first video on the 11th of June and have spent a lot of time planning my career and learning about the ins and outs of the industry at home since then so I haven't filmed a lot of boy/girl content. So far I most enjoy being held up above the actor as he drills be from below. It is very powerful in an amazing way.
My Favorite Pornstar: Which pornstar would you most like to work with? 
Shi Official: I would absolutely l o v e to work with Riley Reid! She is sensational and a complete babe, Riley will probably never hear my name let alone make a video with me but it would rock my world and probably everyones screens.
My Favorite Pornstar: Have you ever been grossed out during a shoot and if so how did you handle it?
Shi Official: Surprisingly not yet, but maybe i'm just a freak he he.

My Favorite Pornstar: How do you keep in shape? Are there any specific exercises or routines that you complete?
Shi Official: I honestly believe that if you wake up and do a 15 minute yoga routine and eat avocado on toast every day then you will be on the right path to being a beautiful healthy person.
My Favorite Pornstar: Do you use sex toys? If so which ones?
Shi Official: I love using my Doxy massager wand, it is not only powerful and feels amazing but it just looks so cute in your bedroom. It is a must have toy that really tickles me the right way.
My Favorite Pornstar: Are there any sex acts that you haven't shot yet but want to?

Shi Official: I haven't shot a cuck video with my boyfriend and I would really like to but I don't think he is going to agree to doing it anytime soon. Maybe I should see if I can handle my first BBC on camera first. Who thinks I would be able to handle it?
My Favorite Pornstar: 
Are there any sex acts that are taboo for you and if so why?
Shi Official: It's 2019 the only thing that is taboo these days are people that don't enjoy sex but they are still valid and it's their bodies so lets just all get along.
My Favorite Pornstar: What is the funniest thing that's happened during a shoot?
Shi Official: In my Faketaxi shoot John shaved my bush off for the story and it was brilliant. I grew it out for a long time especially for that scene and almost missed it, maybe I'll bring it back soon who knows. I think the bush is coming back, there is nothing sexier then a woman's body in its full form.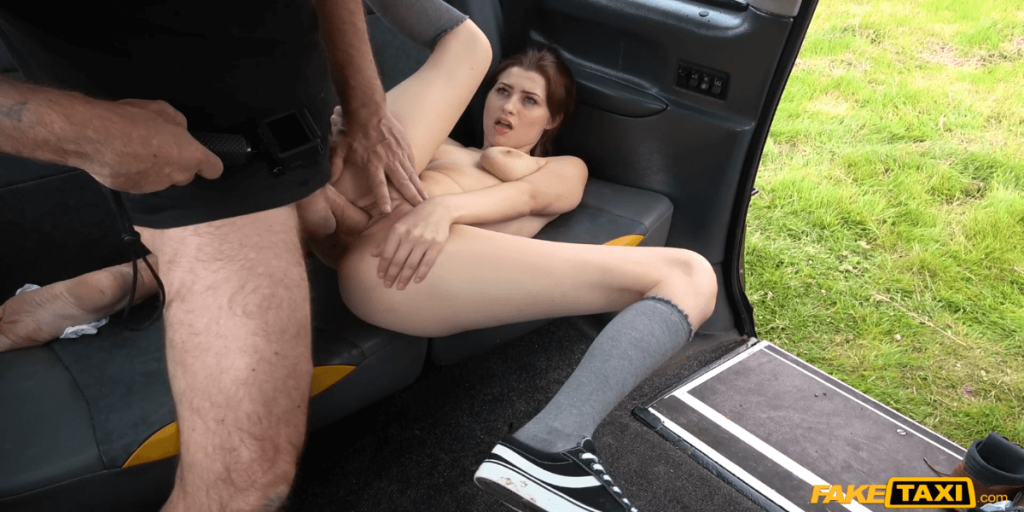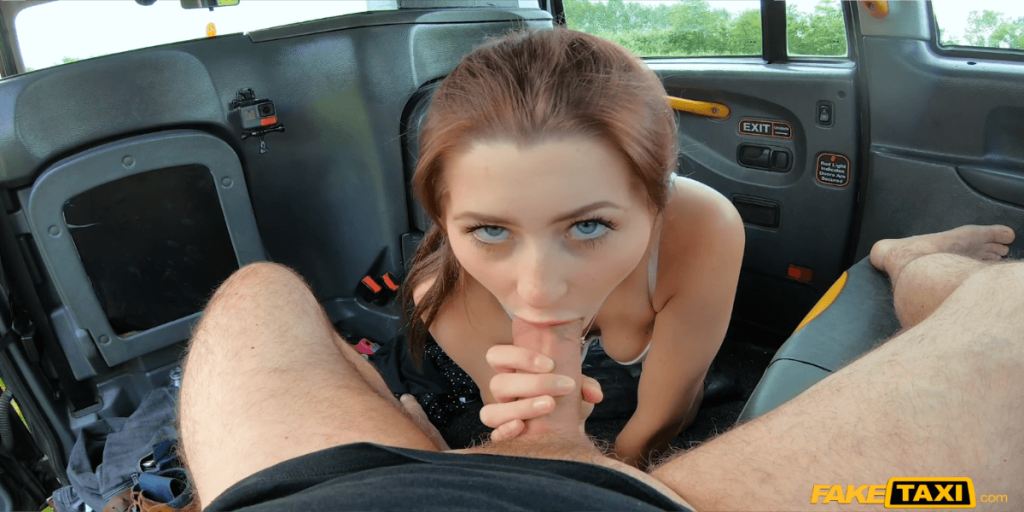 Has the stigma around the adult industry affected you?
M

y Favorite Pornstar

:

There is often a stigma around the adult industry, has this affected you and if it did how did you handle it?



Shi Official: Anyone who believes these stigmas are just uneducated because sex work is valid and takes a lot of time, planning, motivation, traveling, money, judgement and above all confidence. You want to look your best, preform your best and still put in the hours to make it all come together. Sex work is just as valid as any other work.
My Favorite Pornstar: 
What is the weirdest thing that you've been asked to do during a shoot?
Shi Official: I was asked to do a hairjob for a video and let's just say it was interesting.
My Favorite Pornstar: 
Do you get recognized when you're out & how do your fans react?
Shi Official: I literally don't ever leave the house so it hasn't happened yet. If anyone does see me in future don't be afraid to ask for a photo or say hello it would mean the world to me and honestly make me happy as long as everyone remembers personal space and respect 🙂
My Favorite Pornstar: What is the most difficult thing about being a pornstar?
Shi Official: The most difficult thing is probably just the fact I can't please everyone. I wish that everyone who came across me thought that I was cute but at the end of the day only 90% of the population is going to adore me and I guess that's okay lol.
My Favorite Pornstar: If you weren't shooting adult videos what would you be doing?

Shi Official: If I wasn't shooting videos for porn I think that I would either do YouTube, or I would be a social worker. I was taking health and social care in college when I decided that I want to go to LA instead. I don't think I would of been cut out for it anyway because of how close to home the whole job is to me. Being in porn is the most exciting, adventurous and fun job that I was born for so now that I'm here I love it.
My Favorite Pornstar: What advice would you give to someone wanting to get into the industry?

Shi Official: If you are trying to make it in the industry, the advice I would give you is dream big work hard and remember that the human brain is an amazing thing once you start to use it. Think outside the box and realise the potential you have so nobody can take it from you. Good luck x
My Favorite Pornstar: What hobbies & interests do you have outside of the adult industry?
Shi Official: I love yoga and avocados.
My Favorite Pornstar: To date which porn scene are you most proud of & why?
Shi Official: I am most proud of my Faketaxi porn scene because I have been a big fan of the company for so long that when they reached out to me by liking a few of my instagram photos and following me on twitter I literally almost fainted with excitement. The video also happens to be my first proffesional sex tape and looks absolute top of the shelf. I don't even believe that it's me in the video it's so sexy.
My Favorite Pornstar: Do you watch porn? If so what type?
Shi Official: Yes I love porn! My favourite to watch would be Faketaxi, Fake Agent, Cumperfection, Propertysex, Girls Do Porn, BehindTheMaskk, LanaThePlug, Blacked, Riley Reid, Kylie Page and lots more!
My Favorite Pornstar: If you were interviewing a pornstar what would you ask them? & answer this question
Shi Official:If I was to interview a pornstar I would ask them if they know the best way to be successful in Miami and how to get there first.
My Favorite Pornstar: What really turns you on?
Shi Official: Foot rubs, compliments, scented candles, lingerie, money and just the right kind of thrust.
My Favorite Pornstar: Who would you like to nominate to answer these questions within the industry?
Shi Official: I would like to nominate Jen Keellings
More of Shi Official can be seen by clicking the links below
Fans of Shi Official can leave comments below inappropriate comments will be deleted.