Tell us a bit about yourself
Nina Rivera: I was born in Honolulu Hawaii. My birthday is July 3, 1992. I'm everyone's favorite Ebony/Puerto Rican goddess. 

What are your stats/measurements?
Nina Rivera: I am 5'3", 140lbs, 36C

How did you start within the industry?
Nina Rivera: I am the daughter of Amateur Porn Star, Lisa Rivera. My production team thought it would be great to keep her last name to jump start my career since I am her daughter.

What do you enjoy most about being a pornstar?
Nina Rivera: Traveling, Meeting new amazing talents, and experiencing new sexual adventures

Where do you see yourself in 5 years time?
Nina Rivera: I'm not really a big planner, because as you can see, things can change at the drop of a dime and you have to be prepared to adjust accordingly. I hope to be happy in 5 years, with whatever I doing.

What's your favorite sexual position on & off camera & why?
Nina Rivera: Doggy is my favorite position. Any position where I getting fucked hard.

Are there any sex acts that you haven't shot yet but want to?
Nina Rivera: Gangbang, Blowbang, Orgy

Which pornstar would you most like to work with?
Nina Rivera: Xander Corvus, Ricky Johnson, Luna Star, Angela White, & Ana Foxxx
Have you ever been grossed out during a shoot?
Nina Rivera: Couple of shoots, I have puked during the blowjob part of the scene. Puking is disgusting. Now, I really don't eat before shooting sex because I don't like the feeling of food being pushed up while sucking dick. Some fans are really into that type of fetishes. I'm personally not into it but if happens, it happens.

Has the stigma around the adult industry affected you?
Nina Rivera: There's a stigma with any industry. Anybody from the outside looking in won't understand about the industry but they will have every opinions on why it bad. You can only fight the stigma by proving that you are more than what stigma or stereotypes that is sometimes associated with the job. Have friends around you with the same mindset & staying off of social media for drama.

What's the weirdest thing that you've been asked to do during a shoot?
Nina Rivera: It kinda standard in porn to say things like "I want to suck your hard white cock'' or "Do you want to fuck this tight black girl pussy", but it just weird to call out a person race during sex. I love having sex, no matter the color of the skin, unless it's purple! You might need medical help. Yes I am Black. Yes I am Puerto Rican. I don't want to be called anything during sex but in mainstream porn, it's a must.

What advice would you give to someone wanting to get into the industry?
Nina Rivera: Be careful. Do your research. Be careful of whom you let in your circle. Also the industry has been heading in a virtual interactions experience, especially during this pandemic. Fans wants to have a personal interaction with their favorite performers. Whatever you sign up to sell premium content (OnlyFans, Premium Snapchat), you have to be consistent in anything you do.

What hobbies & interests do you have outside of the adult industry?
Nina Rivera: I love to sing and dance during my downtimes.

What would you change about the adult industry?
Nina Rivera: The Hardcore Drugs within the industry. I understand why most performers need it but we have lost so many stars to hardcore drugs in the industry & the amount of drugged rape stories that I've heard, it need to change. There are a few agencies that test their clients before a shoot & some directors won't allow you on set if you look a little intoxicated. I love intimate sex scenes. When you add drugs, talents can't perform & you kinda lose the intimacy in the scene. I wish there were a lot more to help the talents to break the habits.

Do you use sex toys? If so which ones?
Nina Rivera: I use a lot of Hitachi Wands & Vibrators; something with powerful vibrations. I love to have toys vibrating my clit during sex or just solo.

To date which porn scene are you most proud of & why?
Nina Rivera: My Evil Angel Scene for "Black Girl Magic" directed by Chris Streams is the one I am most proud of because it was my first major shoot. People were saying at the beginning on my career that I would never shoot with major companies like Evil Angel or Brazzers. I been working so hard just filming my own content. When I got the call about the shoot, I was really shock at first but I was really happy because I proved a lot of people wrong. To film for Chris' production was a plus.

Do you watch porn? If so what type?
Nina Rivera: I watch a lot of gangbang and DP. Mostly together.

If you were interviewing a pornstar what would you ask them?
Nina Rivera: What type of music or what artists do you listen to get in the mood? I have a little bit of all genres in my playlist. I have a mixed slow jams & twerking music.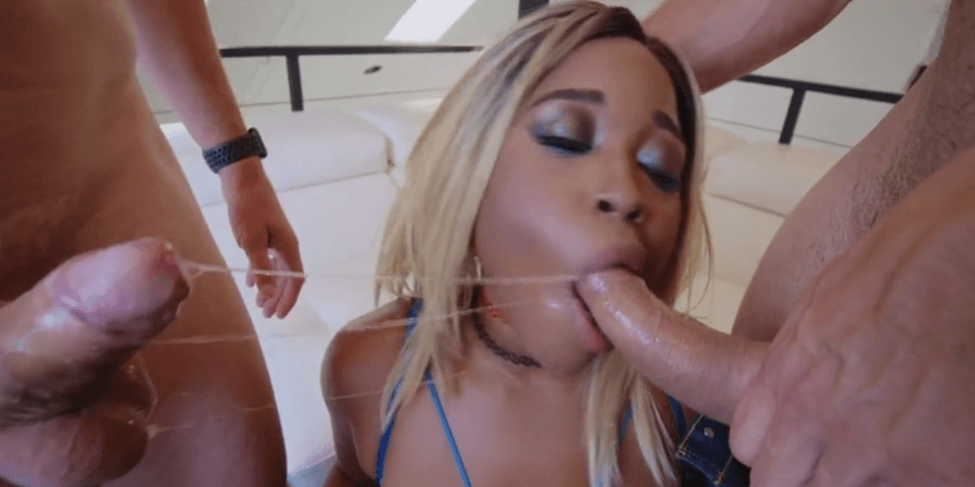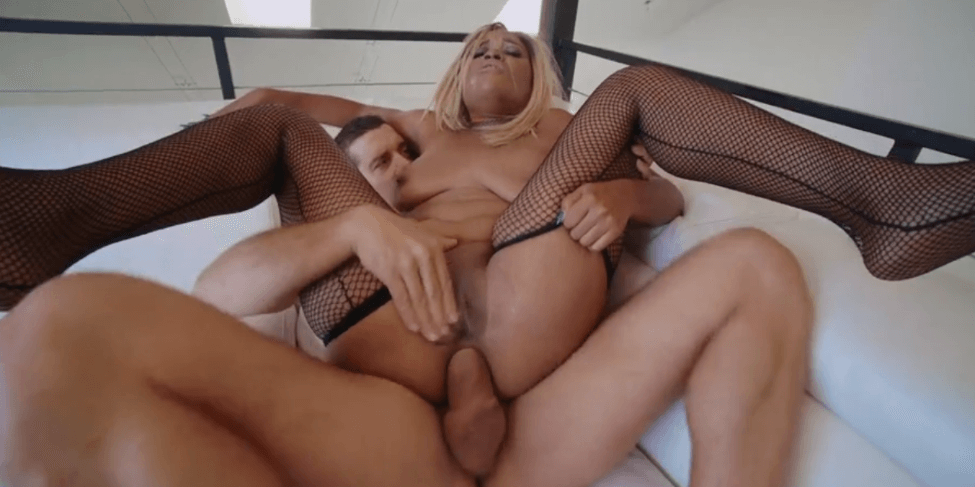 What really turns you on?
Nina Rivera: I love a dude who knows how to work their dick when having sex. You wouldn't imagine how many guys think they're good at sex because of their cock size. I also enjoy having rough kinky sex. I love girls that really takes care of themselves. Clean, smell good, and can be a little dominant between the sheets.

Who would you like to nominate to answer these questions within the industry?
Nina Rivera: Honey Gold & Prince Yahshua

More of Nina Rivera can be seen by clicking the links below