My Favorite Pornstar: What are your stats/measurements height and weight?
Marc Kaye: 6ft1, 14.5 stone, but currently reducing as I have lost over a stone in the last few months. I am hoping to drop another another stone this year. I have a  42 Inch chest, 34 inch waist, 32 inch inside leg and 16.5 inch neck. Light brown hair (with some grey!) and brown eyes.

My Favorite Pornstar: How did you get into  the adult entertainment industry?
Marc Kaye: Almost by chance. I had been friends for many years with a couple of relatively well known performers and they kept suggesting that I give it a go. Eventually I was suggested to a well known and well respected female producer, Leigh of White Tower Studios, and she offered me my first professional shoot. Things just moved on from there but I owe Leigh for my introduction and any subsequent success in the industry.
My Favorite Pornstar: What do you enjoy most about being a pornstar?

Marc Kaye: I am not a pornstar, I am a "Mature male performer" Lol. I get to meet and work with some really great people and there is a brilliant sense of camaraderie in this line of work.
My Favorite Pornstar:  Do you work any other jobs other than being a pornstar?

Marc Kaye: Yes. Rather not say what though.
My Favorite Pornstar:  What is your unique selling point what do you do differently or better than other pornstars?

Marc Kaye: I wouldn't class it as a USP but my image and angle is the mature, suited and professional male in most cases. This can work quite well in a variety of scenarios and there are not many "older" males in the UK industry which helps me stand out.

My Favorite Pornstar:  Where do you see yourself in 5 years time?
Marc Kaye: Hopefully doing the same as I am now, just better at it.
My Favorite Pornstar:  What projects do you have set up for the next 6 months?
Marc Kaye:
I don't really set up my own projects, as most of the work I do is paid for and directed by the producers or photographers. I am looking at creating more of my own shared content in 2019
My Favorite Pornstar:  What is your favorite sexual position on & off camera & why

Marc Kaye: I had never really tried spoons before filming but that has become a firm favorite, it is almost a doggy style but lying on your side and that was my favorite before then. Spooning is more intimate and leaves at least unhand free for other things.
My Favorite Pornstar: Which pornstar Would you most like to work with?

Marc Kaye: That is a very hard question to answer. There are so many established performers worldwide and in my short time in the industry I have worked with some of the best known and most popular. I think that if pushed I would have to say Gabby Quinteros, the epitome of a Latina MILF, my weakness!
My Favorite Pornstar: Has another pornstar grossed you out & how did you handle it?

Marc Kaye: No, not yet!
My Favorite Pornstar: A day in the life of a pornstar – talk us through an average shoot day?

Marc Kaye: It isn't as glamorous for guys as for the girls. We usually do our own wardrobe and "makeup" which consists of hair products mainly. I will normally get to a set at around 10.00 or 11.00 introduce myself if I am working with new people for the first time. Find out what is required of me in detail and then just follow the instructions. An average day shooting will normally last around 6 to 8 hours with two scenes and it can be quite tiring. There can also be a fair bit of hanging around waiting so I will read or surf the net for a bit. I have even been known to have a nap between scenes before!
My Favorite Pornstar: Is sex with you off camera different to what you see on film & why?
Marc Kaye: I try and keep my "performances"as realistic as possible and that is what tends to work best for me. I don't generally tend to change positions as much as you might see in a 20 minute scene though, that is obviously following direction. I like working with females that I find attractive and then there is a natural flowing chemistry.
My Favorite Pornstar: Where can your fans see more of you?
Marc Kaye: I have an Instagram account which is obviously not as explicit as my Twitter profile and a ManyVids account. Any new followers are welcome, you can find me on either under my name.
My Favorite Pornstar:  Which adult entertainment videos have you appeared in?

Marc Kaye: To date I have appeared in a number of scenes for www.Mature.NL, www.AllOver30.com, two separate series for Television X, I have also recently filmed for Fake Driving School and appeared as an extra for Brazzers. At the time of writing this I have quite a few more things lined up but I don't want to jinx them or give too much away, but hopefully you will be seeing more of me shortly (If that is even possible?!?
My Favorite Pornstar: What sex toys do you use?

Marc Kaye: None.
My Favorite Pornstar: Do you get recognized when you're out & how do your fans react?
Marc Kaye: So far only once. I was in London at a bar with a female friend who is also in the industry and a guy came up to me and said "I know you! Its you off the internet isn't it? Marc!" It was a little surprising but very flattering. He turned out to be a loyal follower on Twitter and a really nice guy.
My Favorite Pornstar: If you weren't doing adult videos what would you be doing?

Marc Kaye: I would probably still be working full-time in sales or for the Police.
My Favorite Pornstar: What advice would you give to a male wanna be pornstar who wants to get into the industry?

Marc Kaye: Don't. Most fall at the first hurdle and those of us already in it don't need or want the competition. Lol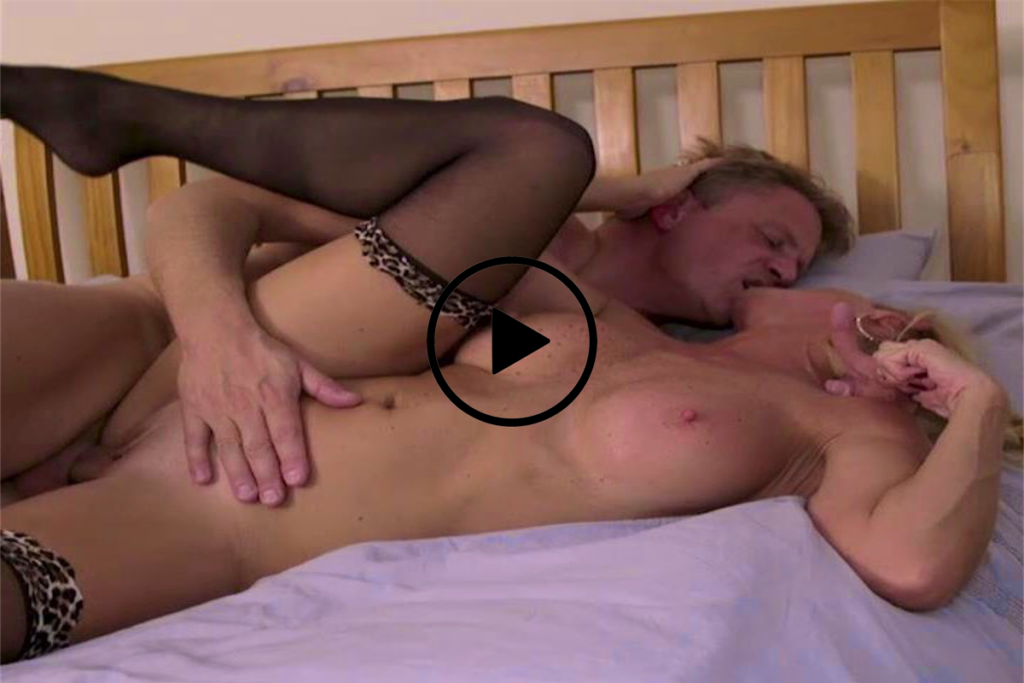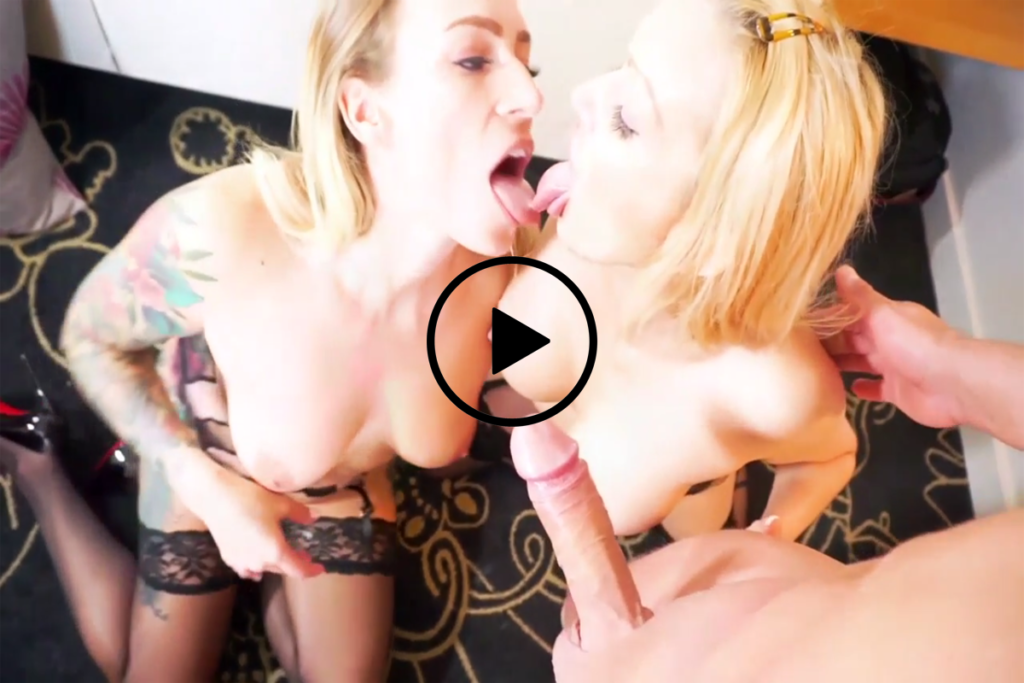 My Favorite Pornstar: Above but for a female?
Marc Kaye: Not my area of expertise I'm afraid.
My Favorite Pornstar: What hobbies & interests do you have outside of the adult industry?

Marc Kaye: I lead a fairly active and busy life at the moment so I don't have a lot of free time but I do enjoy a good movie and just being able to switch off and unwind.
My Favorite Pornstar: To date which porn scene are you most proud of & why?

Marc Kaye: My favorite to date has to be my Fake Taxi scene with Georgie Lyall. I have been a fan of hers for a while and never thought I would get the opportunity to work with her and then last year Ryan Ryder got in touch and booked me. They were both fantastic people to work with but Georgie is absolutely stunning, such a hard worker and professional but so very lovely too. That day was a LOT of fun!
My Favorite Pornstar: Do you watch porn?

Marc Kaye: Not much any more. I might skim through some to check out someone I am booked to work with though!
My Favorite Pornstar: If you were interviewing a pornstar what would you ask them?

Marc Kaye: What do you most like about the job? For me it is a combination getting to work with some truly wonderful people, performers and photographers/producers/directors. Having some great sex on occasion and of course the money comes in handy too!
My Favorite Pornstar: What really turns you on?

Marc Kaye: I really like women who can and will take the lead. I love to be seduced or propositioned.
My Favorite Pornstar: Thanks for answering all of our questions, who would you like to nominate to answers these questions?
Marc Kaye: I would like to nominate my good friend, the sexy Dutch starlet, soon to be moving the UK, Melody Pleasure.
More of Marc Kaye can be seen by clicking the links below
My Favorite Pornstar regularly interviews the Adult Industries leading performers AVN, XBiz and VENUS nominees, Award winners and webcam models. We also interview Critics, Directors, Production Companies and others involved within the Adult Entertainment Industry.

Please check our full list of interviews by clicking here and comeback soon to see our new interviews
copyright myfavoritepornstar.com 2019