Tell us a bit about yourself?
Kinuski: I was a usual girl living my calm life in Finland. I have 3 higher educations (degrees), my hobbies are photography, dancing and playing piano. Nothing special.
What are your stats/measurements?
How did you create the name?
Kinuski: I've got a sweet tooth, I'm crazy about candies, so I started thinking in this direction. And I wanted something in Finnish because I was sure no one else would have that name. Kinuskikakku – caramel cake – was my favourite, that's how I became Kinuski (kakku).
What do you enjoy most about being a pornstar?
Kinuski: Porn actress, not a star, but sex, definitely sex.
What really turns you on?
Kinuski: Smart men, brains.
Do you work any other jobs?
Kinuski: I'm still taking pictures when I have time.
Where do you see yourself in 5 years time?
Kinuski: It's a tough question for me because my life changes every 2 weeks.
What projects do you have set up for the next 6 months?
Kinuski: I'm following my bookings, I love if I can travel to my job or I just take my personal time and travel myself. I'm planning a tour around Europe and my dream to go to Japan in December.
What's your favorite sexual position on & off camera & why?
Kinuski: Doggy, always doggy. I get lots of pleasure in that pose and my partner can spank me.
To date which porn scene are you most proud of, and why?
Kinuski: Tushy, I guess. I like their style, quality and team.
Which pornstar would you most like to work with?
Kinuski: Everyone I meet in porn are so nice that I don't have favorites, I love everyone.
Have you ever been grossed out during a shoot, and if so how did you handle it?
Kinuski: Not yet I guess, I'm working with people who care about their reputation.
Are there any sex acts that you want to shoot?
What sex acts that are taboo for you and if so why?
Kinuski: I don't know my limits yet.
Does sex with you differ in your private life?
Kinuski: Nope, I'm same me.
What's the funniest thing thats happened during a shoot?
Kinuski: It's not funny, it's a fun fact, if an actor makes me squirt – I'm dead after that.
Has the stigma around the adult industry affected you?
Kinuski: I just don't keep those people next to me. Porn is my life now, why would I need people who are not supporting me?
What's the weirdest thing that you've been asked to do during a shoot?
Kinuski: So far it's been foot fetish. I have a thing about my feet and don't like people touching my feet, but I handled it.
Do you get recognized when you're out & how do your fans react?
Kinuski: Nooo, at least not yet.
What's the most difficult thing about being a pornstar?
Kinuski: Finding a partner for sex after work.
If you weren't shooting adult videos what would you be doing?
Kinuski: I had 4 jobs before I started shooting, I guess I'd still be working and having my own photography projects.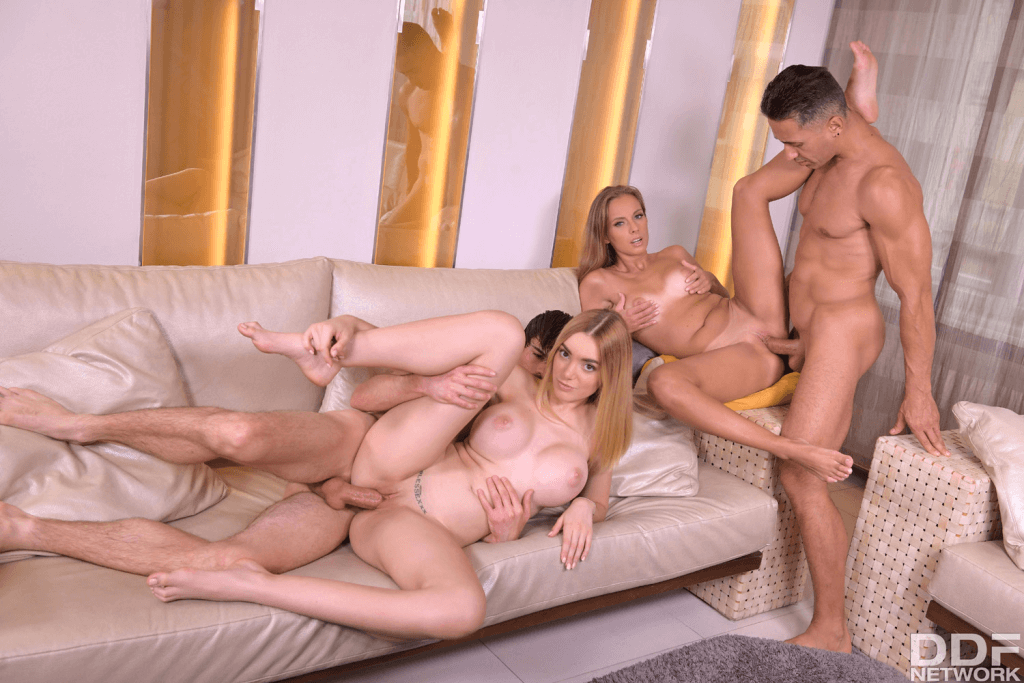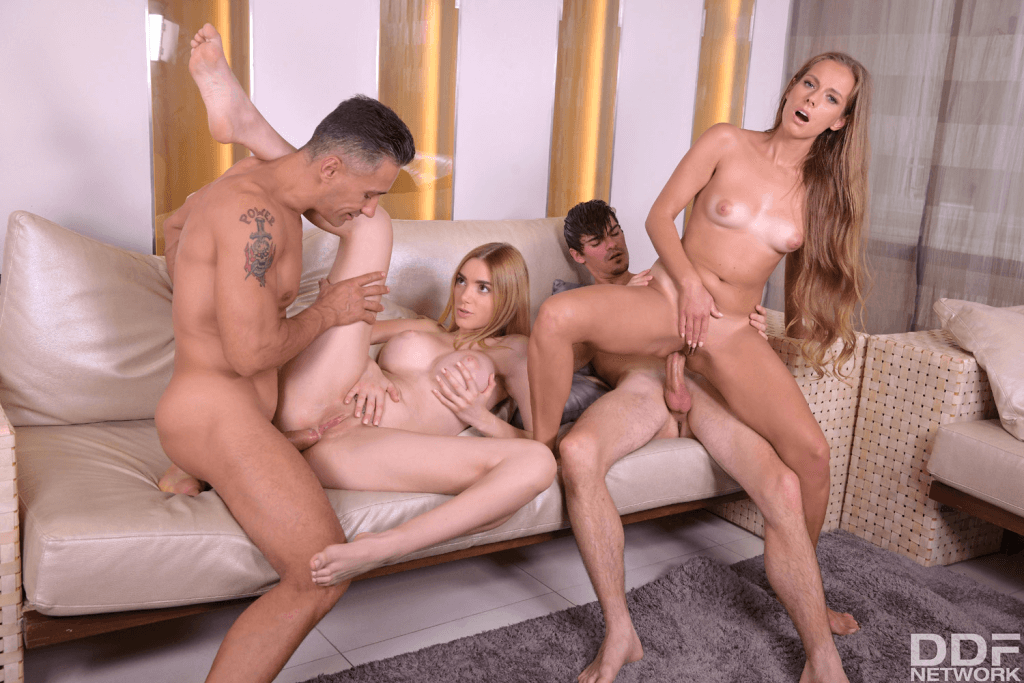 What advice would you give to someone wanting to get into the industry?
How do you keep in shape?
Kinuski: Sometimes I can spend up to 4 hrs in the gym, sometimes I'm too lazy.
What hobbies & interests do you have outside of the adult industry?
Kinuski: Photography, dancing, cooking, vector drawing, playing piano, singing… I always have stuff to do.
Do you use sex toys? If so which ones?
Kinuski: I don't like sex toys, I prefer boys.
Do you watch porn? If so what type?
Who, within the adult industry would you like to nominate to anser these questions?
Kinuski: Isabelle Delltore, she's a sweetheart.

To see more of Kinuski click the links below
Who's your favorite PORNSTAR?..