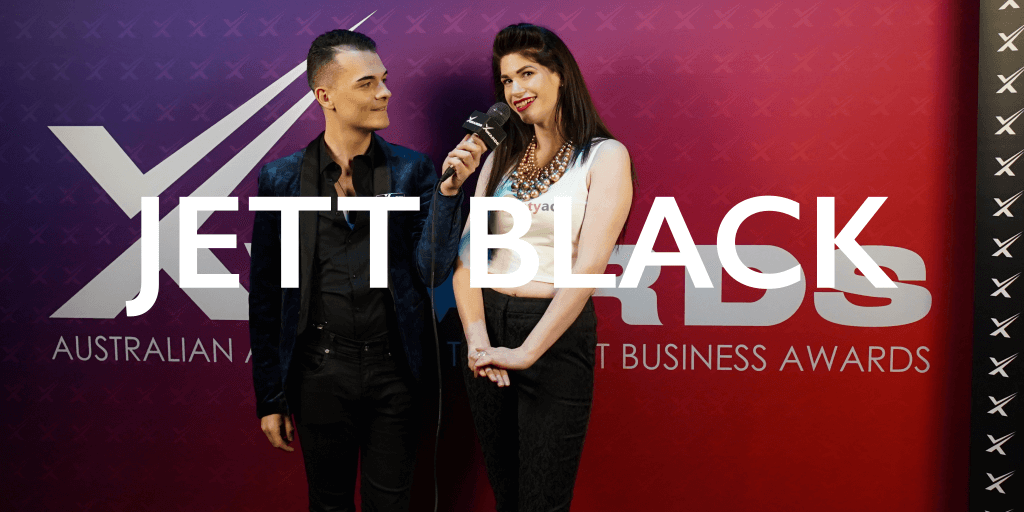 Tell us a bit about yourself
Jett Black: A lot of people do not really know me, many people claim that they do – but they don't. If you thought I was just a marketer who is passionate about the adult industry, there is more to me than just a love of sex and everything that the adult industry resonates with.
Ten years ago today (2020), I entered the Australian Adult Industry as an independent sex worker with the name Jett Black, which become synonymous with my reputation as a "dark horse" within the adult industry of Australia, topping from the bottom and into all things BDSM and Submission with many same-sex (men) couples and single business professionals in Sydney and abroad.
Throughout my career I met many escorts, night club owners, dj's, drag queens, strippers, brothel owners, sex on premise venue owners and managers as well as some of the other people that tend to appear in the adult industry including mafia and drug dealers.
In short; I got to know the world deeply and build a strong understanding of the Adult Industry and the challenges the industry was facing when it came to marketing, advertising and publicity. I was already working for a number of industry leading marketing and media agencies as a publicist and strategist, so naturally – after getting sick of being walked all over by mainstream industries; I decided to take the leap into an industry that felt like home and help those that needed it most – the adult industry.
Combining my passion for the industry and knowledge of marketing and publicity, I began helping an array of Escorts with their brands, Retailers with their online marketing, Porn Stars with their Publicity, Brothels and Entertainment Venues attract, leverage and sustain both talent and customers.
From there, I launched Sweet Release Agency which now celebrates over 2 years supporting the dynamic adult industry globally with a local (Australia) team of 8 that are my closest family and friends who identify with sectors of the adult industry.
M

y Favorite Pornstar

: As the CEO & founder of X Awards Australia, can you explain what the awards are?
Jett Black: X Awards Australia (or it's longer name, Australian Adult Entertainment Business Industry Awards) is an awards program that acknowledges and celebrates the Adult Businesses and Adult Entertainers in Australia for contributions to and success within the Adult Industry.
My Favorite Pornstar: What was the initial concept behind the awards?
Jett Black: Having been a Sex Worker now for over ten years (and counting) and meeting with many different adult businesses and adult entertainers – I have come to learn that the biggest issue facing the adult industry is a sense of community within the Industry.
So many of the Australian Adult Industry silo themselves and distance themselves from other people in the industry not taking the time to network or communicate with other businesses and entertainers – damaging their ability to grow their business.
I am a big believer in relationships. Relationships drive sustainability and success in life and in business and so I created the X Awards with the initial concept to unite the local (Australian) Adult Industry with an end-of-year Awards Night where networking as well as a sense of family would be embraced, with all of their successes acknowledged.
My Favorite Pornstar: Your first awards were in 2019 was there any opposition from general public?
Jett Black: Opposition from the general public – no. Within the adult industry – yes.
In Australia we have seen many awards programs come and go with a nepositic approach to awards programs and ruling, criteria for entry and overall structure so there was some resistance when we launched the program due to ill feelings that the Adult Industry had overall to awards programs.
Surprisingly, we did not have any opposition from the general public itself however did find that when trying to introduce the purpose of the awards program to the mainstream media – they ALL turned a blind eye and refused to get involved.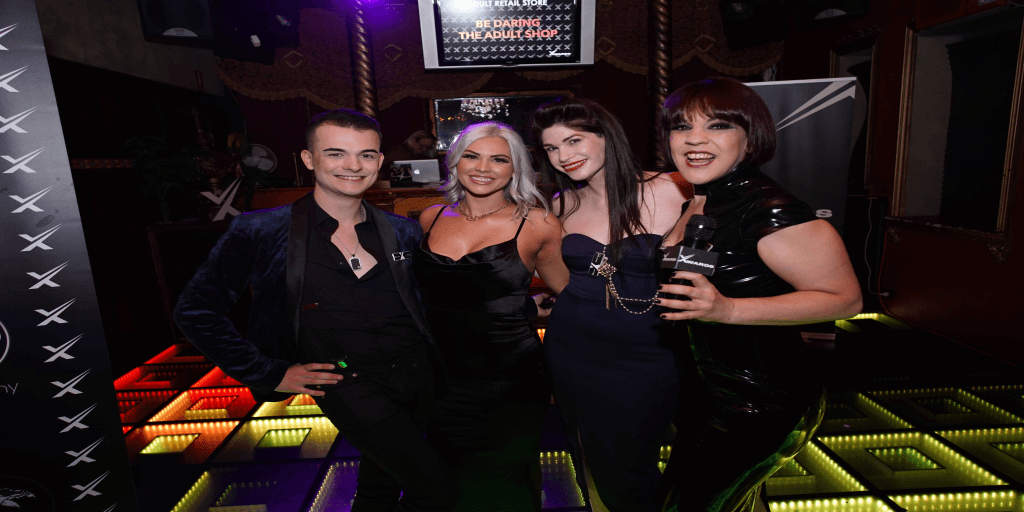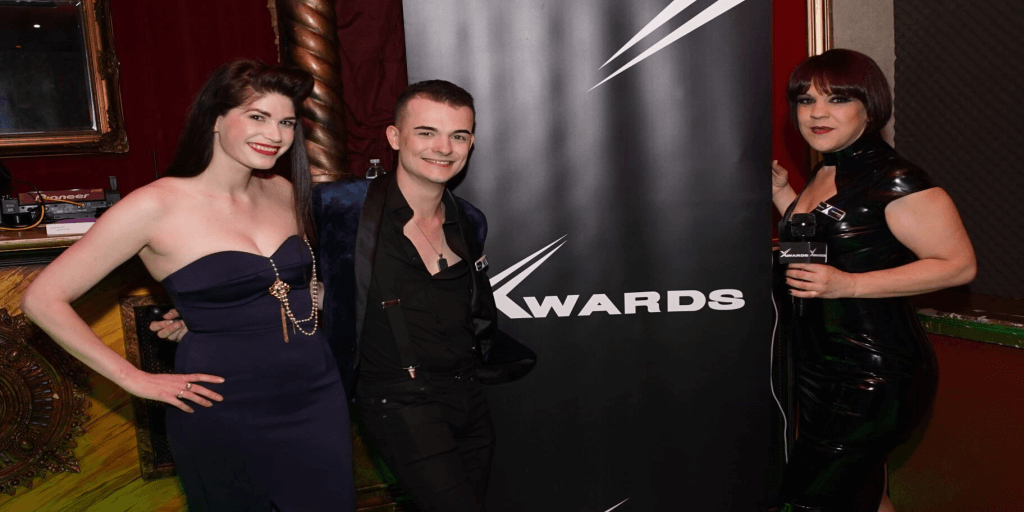 How have you found it finding sponsors for the awards?
Jett Black: The team and I, which comprises my parents Lynette and Glenn, who also identify  with the Adult Entertainment Industry have found it incredibly easy to onboard sponsors for the awards program – because our mission and vision is pure.
Sponsors like the fact that our awards program is regulated and has specific award program criteria that ensures the program is not rigged and that the correct adult entertainers and businesses are recognized.
My Favorite Pornstar: What type of companies have sponsored the awards?
Jett Black: Since launching the awards program last year (2019), we have seen Escort Directories, Photographers, Marketing Agencies, Media Companies, Adult Content Producers and Industry Support Services sponsor the Awards Program.
My Favorite Pornstar: What will be different in the 2020 X Awards?
Jett Black: The response to our 2019 Awards Night was a success so much of what people had experienced last year will be repeated in 2020. What we have changed this year (2020) is introduced stronger regulation for the awards categories and a diverse filtering system to ensure that people who apply are worthy of being recognized.
In 2019, there were a number of people who entered the awards program simply to cause an issue and they were identified half way through the program, so we have adapted the way in which we filter nominations and finalists to remove problematic contestants.
My Favorite Pornstar: How has the stigma around the adult industry affected you as a performer?
Jett Black: The stigma that the Adult Industry has as a whole, is very fluid and constantly changing as many people do not know how to think or feel towards the industry and those who identify with, alongside or who are part of this amazing industry.
As an escort, it has been difficult to find relationships as people tend to be shy about the fact that I have "more experience" then they do and they have a sense of doubt that they will be able to sexually satisfy me, which could not be further from the truth.
I have also found that by working as a marketer and advertiser within the adult industry that many mainstream marketing agencies discredit the success I have achieved for clients myself and that of my company (Sweet Release Agency), because they do not understand nor can they comprehend why "sex does not sell sex".
My Favorite Pornstar:  How has the stigma around the adult industry affected the X Awards?
Jett Black: Surprisingly the stigma has been minimal. The X Awards program is designed to engage the businesses and entertainers that identify with the Adult Industry and who are not prejudice towards the industry as a whole. We only partner with businesses who have an open and liberal mind and we only engage sponsors who think the same way.
X Awards in 2019 saw over 20,000 votes flood in from across the country all from the wider community (non industry identifying) for their favourite businesses and entertainers, so it goes to show that the wider community is starting to become more liberal in their understanding of sex, identity and their acceptance of the adult industry.
My Favorite Pornstar: The X Awards are a family orientated organisation with your mother & father playing active roles, how did they get involved?
Jett Black: Both my parents Lynette (mother) and Glenn (father) who has been appointed as the program managers for 2020, have very big hearts and respect the adult industry because they can see how it positively impacted my life and my own sense of personal identity.
My family are equally passionate about love, freedom of self expressionism, acceptance, the concept of family and unity and as such these values are the same values that we instill into the X Awards program, providing a platform to celebrate the many people who identify with the adult industry in Australia in a comfortable, safe and respectful environment.
I guess, I have been fortunate to have a family that loves and supports me with an open mind and only wants to see the very best happen in the lives of other people who identify with the adult industry because they see how positive the experience has been for me.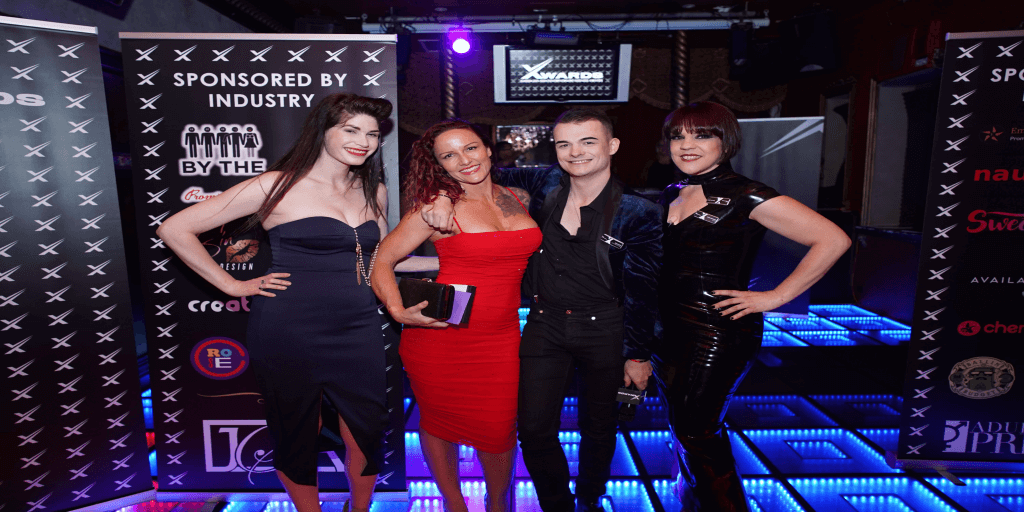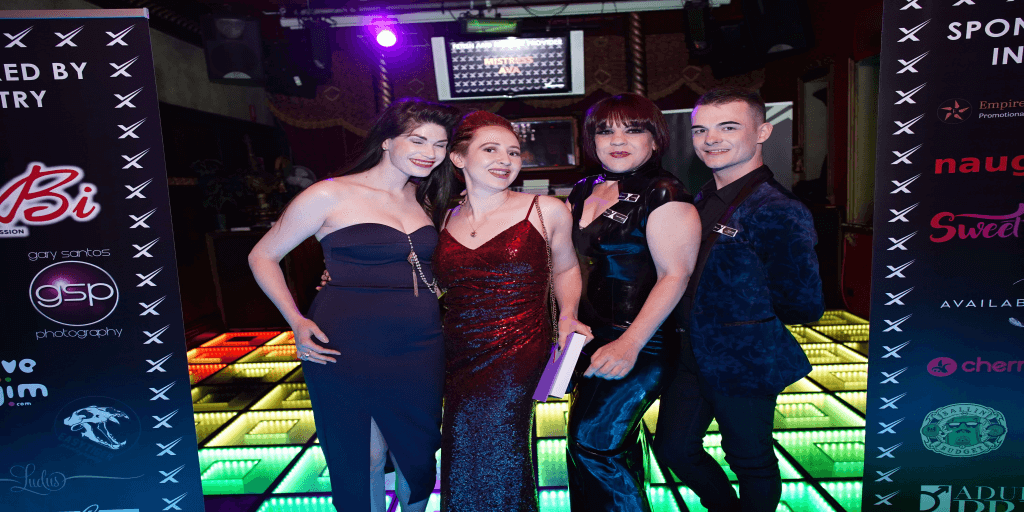 What do you think the X Awards do differently from other industry awards?
Jett Black:  I don't really like to compare programs to programs. Every program I believe has a purpose in the way it is presented and contributes to the industry.
What has been some great feedback from attendees of the awards night and participants has been that they love that the X Awards is regulated with specific award entry criteria that is open to embracing everyone from those that are new to the industry to the more experienced with lengthier careers. It has also been noted that our awards program provides an Awards Night that celebrates diversity and our media and publicity incorporation is second to none in the Australian Adult Industry.
My Favorite Pornstar: The awards take place in November with nominations opening in April. Talk us through the voting process?
Jett Black: X Awards features a Nomination Period, Voting Period and Awards Night. The Nomination period takes place online and we encourage the wider community, adult businesses, and adult entertainers to nominate themselves or others for the X Awards program.
Once a nomination is received, the nominee is contacted to confirm their interest in the program and sent an online nominee questionnaire to complete that asks questions about their career, themselves as a person and helps place them into correct award categories.
Each nominee is assessed based on evidence that is provided in the questionnaire as well as the answers provided to questions to correctly place nominees into the appropriate X Award Categories that best fit their business or entertainment career.
Voting then takes place online with each nominee who is confirmed as a finalist to encourage votes from friends, family, industry peers and customers as well as the general public all the way through to a week before the awards night – where votes are counted and verified.
The Awards Night is where 1st place and 2nd place winners are announced in a night filled with media and publicity opportunities, live entertainment, dancefloor, networking and of course overflowing cocktails and food all night long.
My Favorite Pornstar: Can the public watch the awards or are they industry only?
Jett Black: We encourage finalists and nominees who participated to attend the program with their supporters. At our first awards night (2019) we saw mothers, fathers, brothers and sisters of adult business owners and escorts attend to support their loved ones and the event.
We encourage the public to attend the awards night who actively support and respect the industry, this makes for a perfect opportunity to merge the outside world and bring the Adult Industry closer to destigmatising and addressing the many misconceptions.
My Favorite Pornstar: What next? What plans do you have for the future?
Jett Black: I find that I am asking myself the same question every day. I am thankful for the support of my family and of course my extended family the Adult Industry, Without their active and unwavering support of me, Sweet Release Agency and X Awards, I would not be where I am today.
For as long as the Adult Industry needs a professional marketing and publicity agency to help them with their businesses and careers it is my mission to continue to help them reach their goals and achieve their full potential. X Awards will continue to grow thanks to the global and local support of the adult industry and the support of my family who without their active and unwavering support of me, Sweet Release and X Awards, I would not be where I am today.
For now, let's just see where the journey takes us.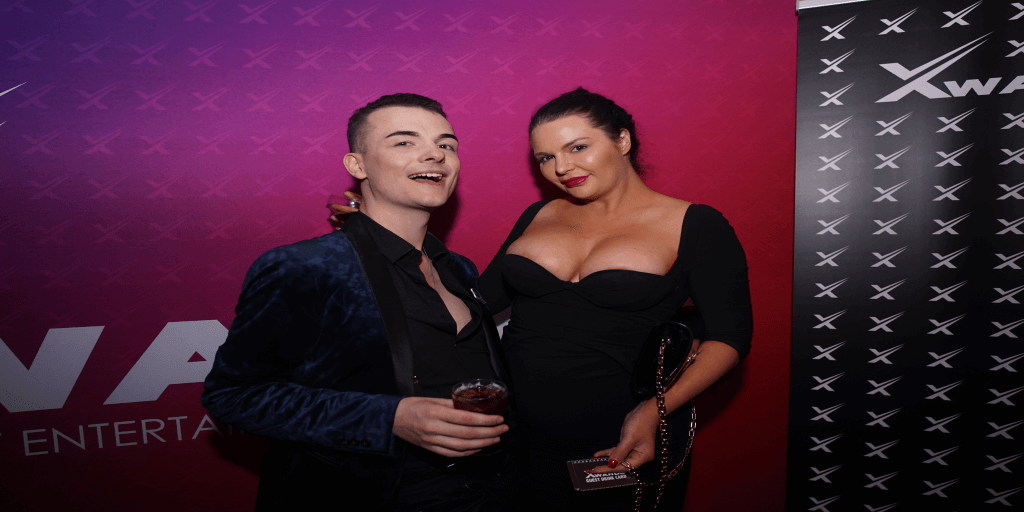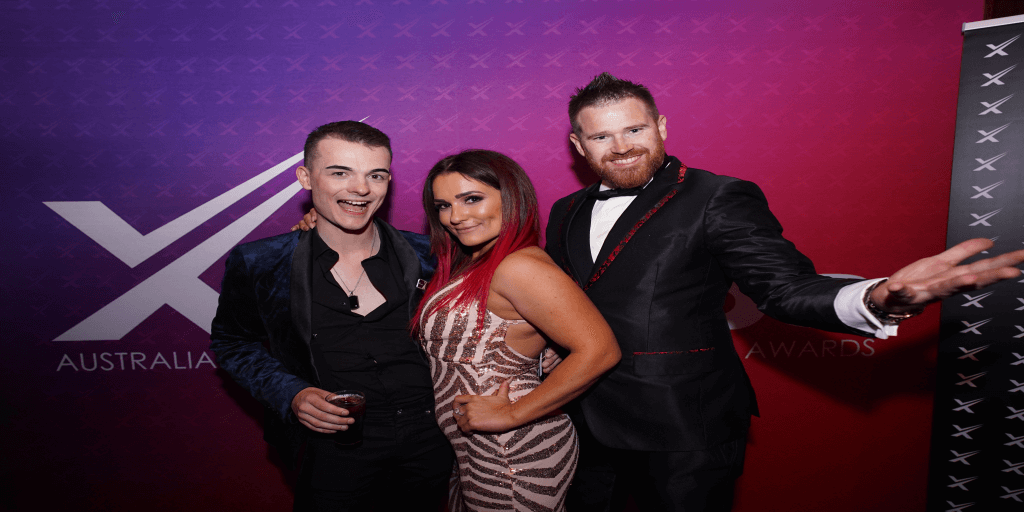 More of Jett Black can be seen by clicking the links below