Tell us a bit about yourself?
Hannah Grace: Before I started doing anything in the adult industry (porn, dancing, only fans), I was a Starbucks barista and wrote my own blog about astrology. I was so shy and reserved as a teenager, I never would've thought I'd be an adult star. I always used to see myself as kind of a plain Jane. However at the same time, I was always a sex nympho and I've known this since I was about 12 years old. 

What are your stats/measurements?
Hannah Grace: I am34B-26-38 5'6 tall and weigh 137lbs
How did you start within the industry?
Hannah Grace: Before I started shooting adult content and doing bookings, my day time job was dancing and that was all I was doing before the pandemic. Once the pandemic hit and the clubs closed, I had to figure out what I was going to do for income quickly. That's when I came up with the idea of starting an only fans. I had been modeling for about a year already, so I had a big collection of boudoir/nude photos from shoots that I started throwing on only fans right away.

I was surprised at how quickly it was taking off, and started exploring the idea of creating content with other performers. I shot my first 'home made' boy/girl scene with a local photographer and he introduced me to sexyjobs.com and helped me secure my first professional booking in my area with Simon Simpler. After we did our scene, I made a twitter account and started promoting my Onlyfans content that way and eventually the booking inquiries started to roll out. I later signed with Coxxx Models and went on to begin my career in the adult world!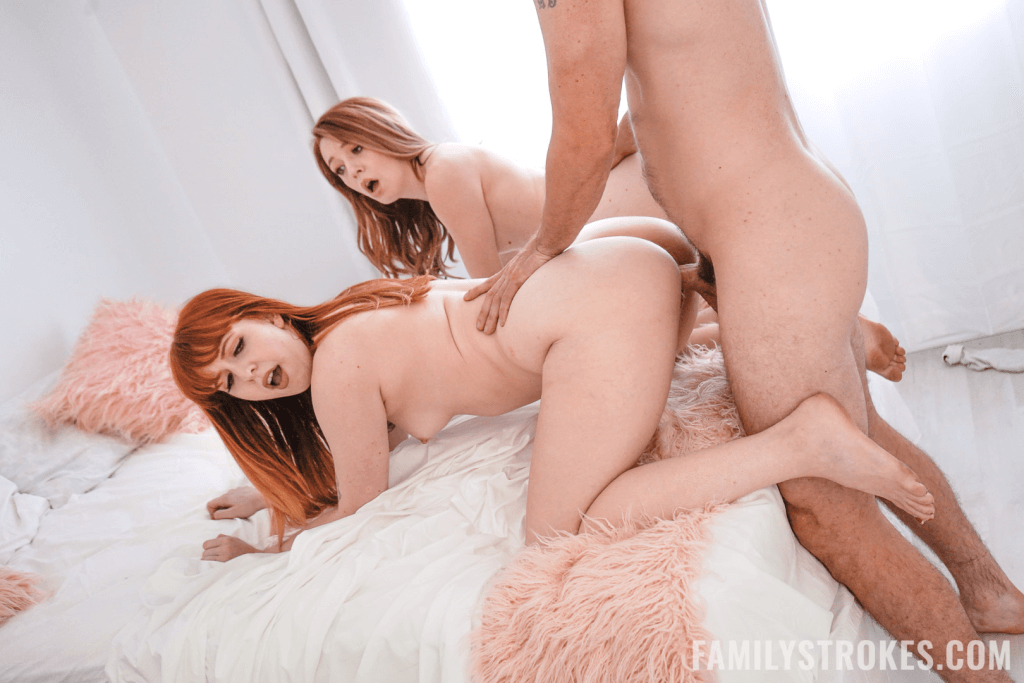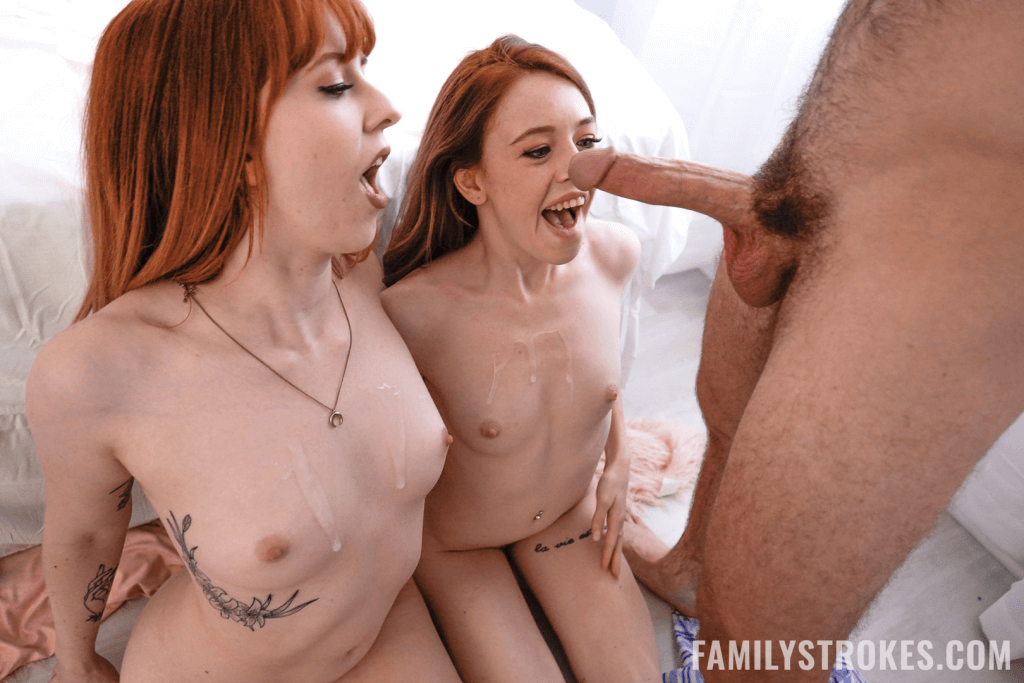 How did you create the name?
Hannah Grace: Honestly there wasn't anything specific that inspired it. I just wanted to pick something that sounded simple and sweet.

What do you enjoy most about being a pornstar?
Hannah Grace: Oh my gosh there's so many! I really enjoy the traveling aspect of it. I've gotten to see so many places that I don't believe I would've seen at this point in my life if I hadn't been doing porn. I also obviously enjoy sex, and I like that being in porn allows me to explore my sexuality and experiment by working with different performers.

The experience I have is unique with everybody I shoot with. I also like how empowering being in porn is for me – being someone who used to be so shy in just TALKING about sex, there's a big feeling of freedom in knowing that I don't have to be afraid to express myself sexually or hold anything back.
Where do you see yourself in 5 years' time?
Hannah Grace: This is both a very exciting and scary thing to think about. As far as my non porn related goals go, I'm currently working on getting my degree in social work and obviously hope to obtain that within the next 5 years. At that point I hope I can be confident in my education/career choices. I want to work in a field that allows me to help others find ways to better themselves and their lives.

In regards to the adult industry, I have several modeling goals that I would like to reach within the next couple years. Being published in Hustler is one of them, and also traveling internationally to do photo shoots. In 5 years I hope I will be able to balance both the professional career I hope to have, and my adult career as well.

What's your favorite sexual position on & off camera & why?
Hannah Grace: I REALLY love doggy style. I know that's almost every girls favorite but as someone who is really submissive I like having my face down and looking back up at the guy while he's fucking me from behind. The looking up from being below him turns me on a lot. I also just enjoy the way doggy feels better compared to the other positions and I love having my ass spanked/played with so that's also a great position for that.

Which pornstar would you most like to work with?
Hannah Grace: I would absolutely love to do a girl/girl scene with Alexis Texas. She's one of my favorite female porn stars and one of the first pornos I ever watched had her as the female star.

What would you change about the adult industry?
Hannah Grace: I wish there were more opportunities for newbies or amateur stars to work with some of the more mainstream companies if they wanted to. I feel like those bigger companies should have more variety in their talent and offer shooting opportunities to performers not just based on their following and who they've worked with (which I know is part of the search), but also based on their skills as a performer and their personality on camera.

There are so many performers out there who kill it on camera but just don't have the big following yet. I think the bigger companies are limiting themselves by working with the same models over & over again when they could grow their fan bases by changing up their talent roster. Everyone deserves the same opportunities, I think.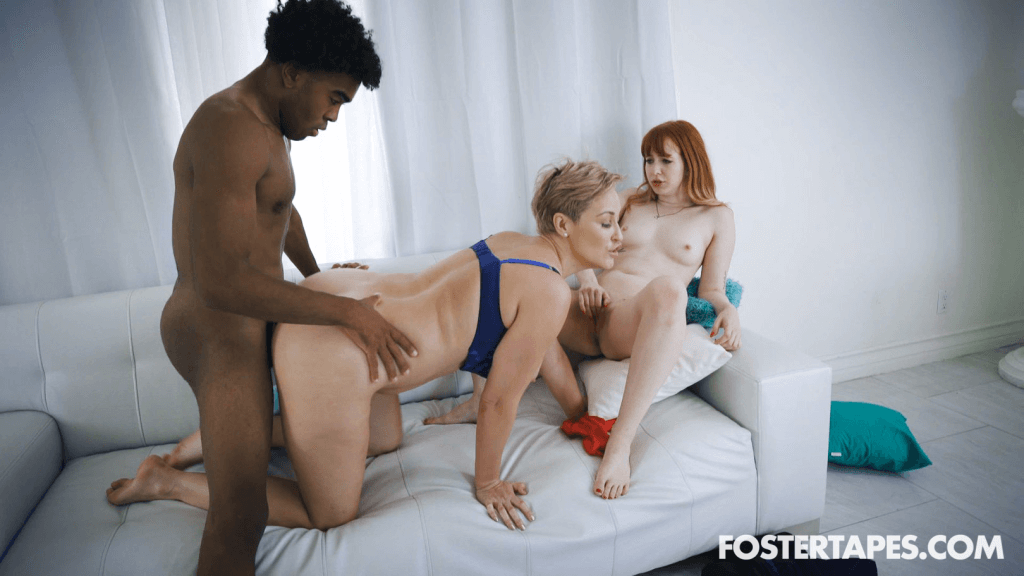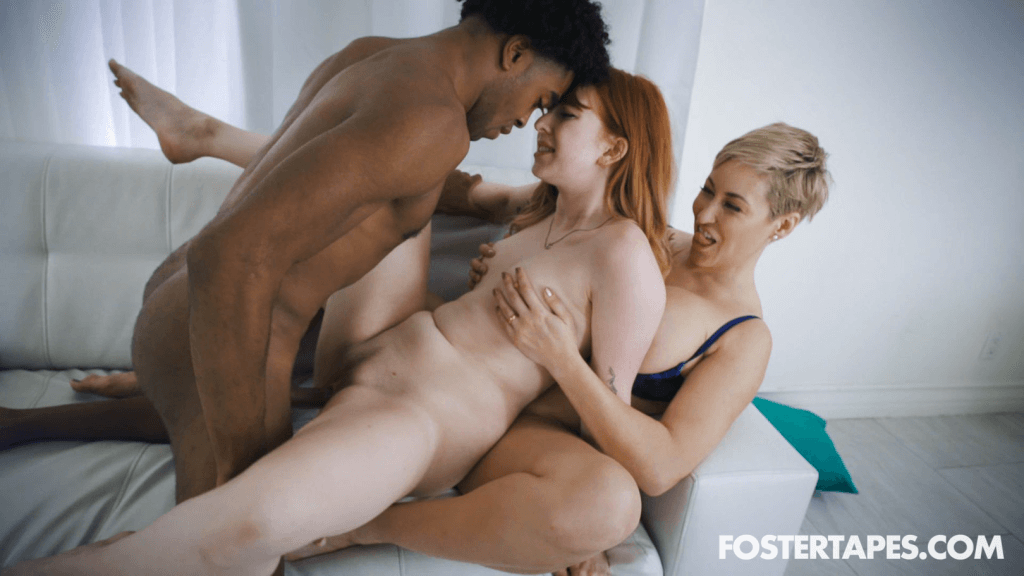 Have you ever been grossed out during a shoot, and if so how did you handle it?
Hannah Grace: I was doing this boy/girl scene one time and the guy went to lay on the bed and right before I was about to climb on top he let out a really loud fart! I actually found it pretty funny and I laughed with him so he wouldn't feel too embarrassed but I also couldn't help feeling grossed out just because of how loud it was. LOL.

Has the stigma around the adult industry affected you?
Hannah Grace: I hate the stigma that just because I shoot porn means I'm willing and want to have sex with everybody or that I don't respect myself. I get sooooo many messages on all my social media platforms from guys everywhere asking me what my rate is and how they can book me. I wish more people saw sex work as an actual profession and not just as someone who has random sex with no limitations. 

Are there any sex acts that you want to shoot?
Hannah Grace: I've always wanted to know what it feels like to have your pussy and ass fucked at the same time. I've attempted to do anal a few times now and it always makes me uncomfortable. It's one of those things I really wish I could enjoy but just can't get myself to.

What advice would you give to someone wanting to get into the industry?
Hannah Grace: I feel like a lot of newbies (including myself) get into the industry with the goal of making as much $$$ as they can. So they will do paid shoot after paid shoot and book with whoever just as long as they pay their rate. If you want to stand out and make a brand for yourself, your goal shouldn't JUST be about money. I wish when I had started I would've paid more attention to what kind of porn was trending and ask people what kind of content they wanted to see from me.

I also wish I would've looked more at what some of the bigger stars were doing at the time. Building a brand is all about smart strategies and creating content that isn't just going to get you paid, but also get you exposure and recognition at the same time. You want content that is more valuable than just same day cash.

What hobbies & interests do you have outside of the adult industry?
Hannah Grace: I really enjoy the outdoors and being active. I love to run, bike, do yoga, and I also love going on hiking and camping trips. I also really enjoy crime shows and murder documentaries – I've seen all the popular ones on Netflix! I've actually thought about starting my own unsolved crimes podcast. I also enjoy anything where there's food, music, and 420 friendly people!

Do you use sex toys? If so which ones?
Hannah Grace: I have a few vibrators and dildos I'll use on occasion but nothing fancy. I do have some bondage accessories like cuffs, gags, chokers, and blindfolds.

What's the weirdest thing that you've been asked to do during a shoot?
Hannah Grace: Luckily I haven't been asked to do too many weird things but there was one guy who wanted to order a custom video from me and in his description of the video he wanted me to pretend like I was a hypnotized robot whose only duties were to make a sandwich for her master and bring it to him while chanting "I am a sandwich making robot." I never did get around to making that one.
Do you watch porn? If so what type?
Hannah Grace: To be honest I actually don't watch that much porn. That sounds really strange coming from a porn star but the only time I watch porn really is when I become very sexually frustrated and have nothing sexually exciting coming up that I can look forward to. I feel like I am always busy with shoots and adding on the male friends I have who aren't in the industry, I don't really need to watch porn. But when I feel like watching it just to watch it for fun, I do enjoying watching girls with really big asses do reverse cowgirl and I also like age play, family role playing and interracial porn.

To date which porn scene are you most proud of, and why?
Hannah Grace: I'm SUPER proud of my Texas Bukakke scene! My first scene with them was the biggest gang bang shoot I had ever done and the most loads of cum I'd ever taken at once! I think it was 14 or 15 loads all over my face and body. I'm also really proud of my foster tapes scene with Team Skeet because that was the first time I had ever worked with a major female star (Ryan Keely)

If you were interviewing a pornstar what would you ask them? & answer this question
Hannah Grace: I always like to know the reason for why/how someone got started in porn. I love listening to those kinds of stories! I already answered mine 🙂

What really turns you on?
Hannah Grace: Sooo many things! I really love having sex with a lot of foreplay that takes place first. I like a lot of touching and kissing. I especially love to be kissed on my neck and ears, that always gives me goose bumps. I'm also really into being dominated. I love to be choked, spanked, lightly slapped, and have my hair pulled. I also really really love having my ass eaten and tongue fucked.
Who, within the adult industry would you like to nominate to answer thes questions?
Hannah Grace: Kaitlyn Katsaros!

To see more of Hannah Grace click the links below
Who's your favorite PORNSTAR?..