Tell us a bit about yourself
Danika Deep: My name is Danika Deep, I'm an Australian Trans-woman, currently based in Australia's capital, Canberra.

Describe yourself briefly growing up?
Danika Deep: I grew up in a working-class country town just down the road, Wagga Wagga, the place was incredibly conservative and hence limiting in so much as what one may aspire to. Thankfully, my dad was an IT guy so I had access to the internet from an early age (possibly showing my age there), and found myself absolutely fascinated with porn, especially of the kinky variety, I also became involved in various fetish forums and personals sites. I was in about my mid-teens when I came to the realization that when I grew up I wanted to be a porn star or a Dominatrix.

What are your stats/measurements?
Danika Deep: I'm 183cm/6′ tall with an athletic build, small unaugmented chest at present and weighing 76kg,

How did you start within the industry?
Danika Deep:  After I'd left school I found myself in Sydney, the live in slave/apprentice of a Trans Mistress, with the opportunity to explore a wealth of my fetishes and fantasies that had been maturing through my developmental years. A few years on and I'd set up my own dungeon, operating as a pro-Domme, it was at this time I began shooting content as a way of indulging my submissive side and posting it on Xhamster under the Moniker Denisetvgirl. I never monetized it at the time as the thought never really crossed my mind, I was just shooting the content that I wanted to see as I thought trans porn at the time was generally pretty mediocre, or at least just didn't cater to my fetishes.
Soon thereafter, a producer from a rather well-known production company in the States contacted me. Unfortunately, I was going through a pretty messy relationship at the time which ended terribly and so I wasn't able to capitalize on the opportunity and actually bailed out of the industry for a 2-year hiatus. After having returned to the adult services game for about a year, I decided to set up a Manyvids account and start producing videos again, this time monetizing it and with the intent of begin focusing more on content production rather than relying solely on face-to-face work.
How did you create the name?
Danika Deep: Danika is a name I heard when I was much younger and I always thought it was beautiful. It means; morning star. Deep, why because I'm deep and meaningful of course… and, I suppose, because I've got a rather accommodating throat and butt 😉

What do you enjoy most about being a pornstar?
Danika Deep: Honestly, I think it is a bit early for me to say. I'd still consider myself an amateur at this stage in so far as I haven't shot with any bigger companies. What I have enjoyed so far, however, is the creative process, bringing my fantasies to life, I mean this is the whole reason I started making porn and I really do love it and look forward to being a part of bigger and better productions.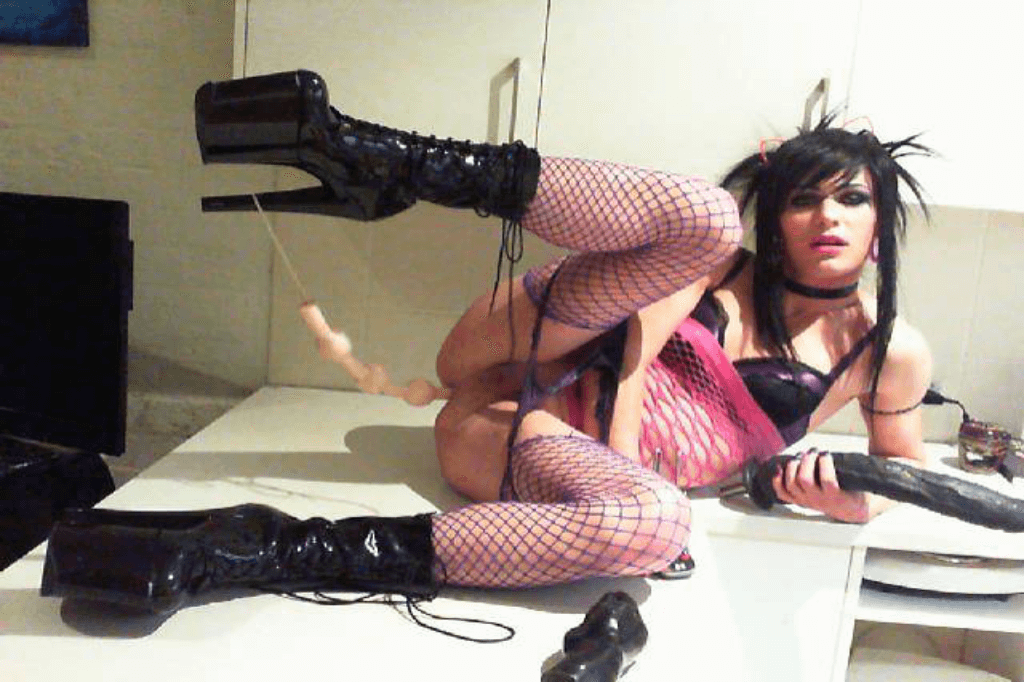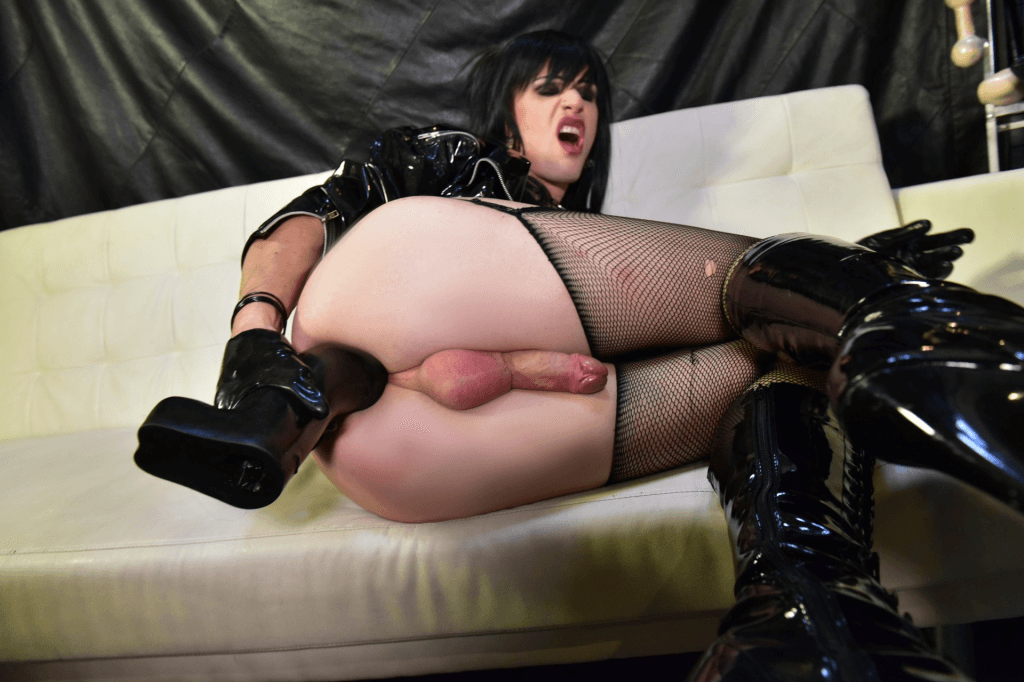 Where do you see yourself in 5 years time?
Danika Deep: I am actually very keen to get into the emergency services sector so I am currently working on that. The position I'm aiming for only takes up half the year so if I could get myself into a position in which I could share my time between emergency services, escorting, and adult film I dare say I'd be living on cloud nine.

What's your favorite sexual position on & off camera & why
Danika Deep: Doggy with a dick in my mouth… I can be a little greedy, not going to lie.

Which pornstar would you most like to work with?
Danika Deep: Hell4slootz! I love his steez and he seems pretty hardcore…

What would you change about the adult industry?
Danika Deep: The legalities and attitudes surrounding it. From what I'm aware Australia and the States seem to have relatively inverse laws relating to the adult industry. Over here face to face work is pretty much decriminalized or legalized with various nuanced regulations depending on which state or territory you operate from but XXX production is kind of a no no resulting in a smaller adult film industry. The states seem to be the polar opposite.
Personally working within the adult industry has been very fulfilling for me on so many levels and I find it terrible to think that for so many people being a sex worker makes them a pariah or a criminal in the eyes of their community.

Have you ever been grossed out during a shoot?
Danika Deep: Not really no… I seriously can't think of anything that's grossed me out while filming. As soon as someone licks me in the ear I'll get back to you, I cannot stand my ears being licked, internally that is.

Are there any sex acts that you haven't shot yet but want to?
Danika Deep: Oh definitely. Being the focus of a gangbang/throatbang/bukkake is very high on my bucket-list and is another reason I'm interested in getting more involved in adult film. Like, trying to organize one of those in a casual context is not easy! The best I've managed is about a ten-person throatbang at a cruise club and although it was pretty fun, I was with amateurs and it was a little soft. I'd love to be in a scene surrounded by pros that know how to work it and really push my limits.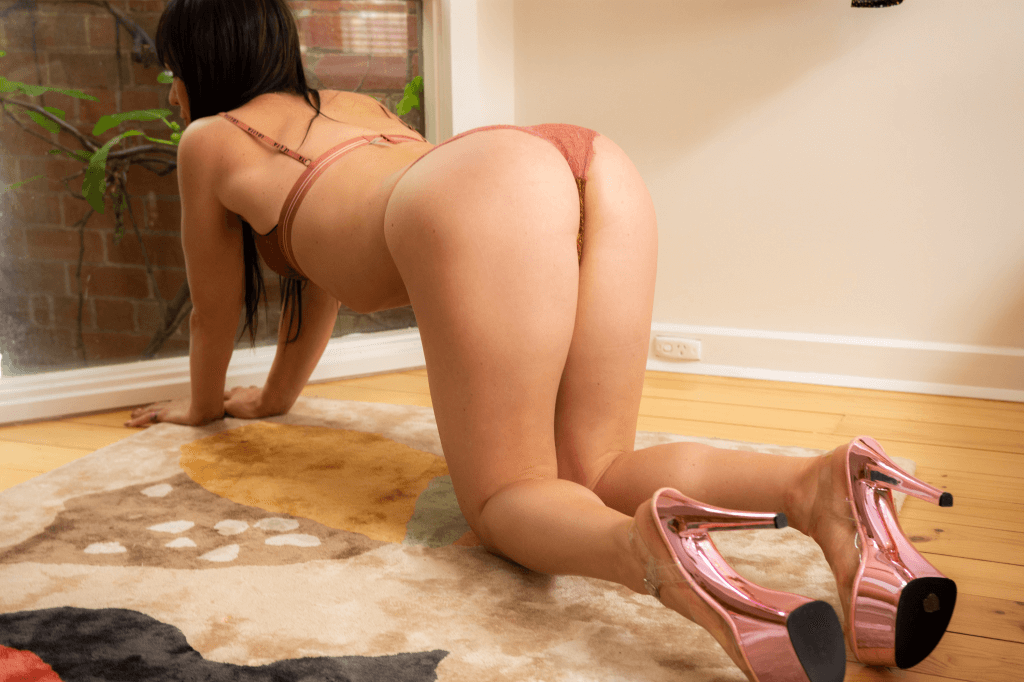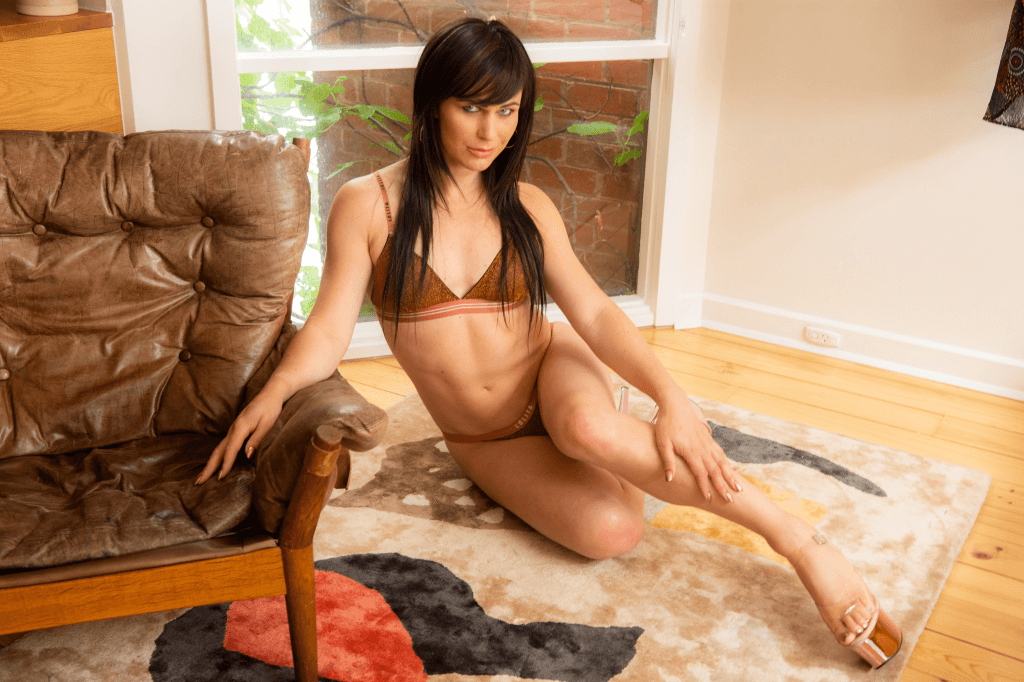 Has the stigma around the adult industry affected you?
Danika Deep: I've never really had an issue. I kept a few secrets when I was younger but even then, when I came out as a Dominatrix, most people found it interesting and to be celebrated. These days, I own it all and am quite proud of what I do and I think a lot of folks tend to appreciate that I went out on a limb to do something I wanted to do even if it meant going against the grain. I mean, growing up to become a Trans-Dominatrix is not what boys from Wagga Wagga are meant to do… they should become tradesmen or farmers or something lol.

What's the weirdest thing that you've been asked to do during a shoot?
Danika Deep: Honestly, as I've been the one behind the themes of most of what I've done, generally I'm the one coming up with the weird stuff, which obviously is what I'm into and hence not weird to me. One of my favorites, that may be considered odd is drinking champagne enemas straight from my butt. I'm going to be shooting another one of these scenes soon with a local pornstar Petite Nymphet…

What advice would you give to someone wanting to get into the industry?
Danika Deep: Make sure to stay grounded, work on keeping a healthy work-life balance to maintain a healthy head-space.

What hobbies & interests do you have outside of the adult industry?
Danika Deep:  I enjoy gardening, reading, trail running, snowboarding and skiing, hiking, camping, I dabble in water-color from time to time as well as a bit of woodwork and restoration type projects.

Do you use sex toys? If so which ones?
Danika Deep: Big dildos, plugs, and beads. One of my faves is Dick Rambone, why? It's possibly sentimental at this stage. When I bought my first one I was only 18 or 19 and the idea of taking the whole thing was ridiculous. Fast forward a few years and there it goes! So I guess it holds a special place in my history. Also, It is rather porous, so no matter how dilated my ass gets, it's got enough texture to know it's there. I combine that with a Pig-Hole, sliding the Pig-hole over Rambone, down to the base for a bonus stretch at maximum depth.

To date which porn scene are you most proud of & why?
Danika Deep: Bad Schoolgirl. It was just a fun clip I filmed a few years ago and uploaded to Xhamster, short and sweet… deepthroat, forced dildo-deepthroat, fisting, a hot St Trinians-esque schoolgirl outfit, high intensity with a messy cumshot… it just worked and was rather popular.

Do you watch porn? If so what type?
Danika Deep: I do, although not as much as I used to. These days heavy anal is my go-to, Hotkinkyjo and Siswet are rather inspirational as is Natalie Mars.

If you were interviewing a pornstar what would you ask them? & answer this question


Danika Deep: Who is your biggest source of inspiration? Why? I would have to say Hotkinkyjo. Her anal capabilities are incredible and the creativity of some of her scenes is awesome! Watching her put away toy basketballs one after the other like it was nothing will stay with me forever.

What really turns you on?
Danika Deep: I love providing oral, especially deep throat and throat fucking. Just the idea of my mouth and throat being used as a vessel for pleasure, especially when control has been taken away from me, always gets me going. I just find it so erotic!

Who would you like to nominate to answer these questions within the industry?
Danika Deep: I'm going to have to keep it local and say Petite Nymphet, she is awesome!

More of Danika Deep can be seen by clicking the links below