Crystal Taylor: I was born and raised in New York with a rare type of cancer which has made me very grateful for every day that I've lived so far. I moved to Northern California at 19.
Describe yourself growing up?
Crystal Taylor: I moved to LA to literally run away with the circus and continue professional aerial and fire performance. Circus artistry is highly competitive and so I continued consulting for the cannabis industry while performing acrobatics internationally.
Within that time frame, I secured my contractors license in the state of California. For several years I facilitated solar panel installations and energy-efficient upgrades to both commercial and residential properties. I always had this deep need to balance my vanilla business dealings with the freak exhibitionist side of myself that needed to be expressed through sex work and so I worked at strip clubs at night several days a week.
Through the cannabis industry and sex work combined, all my wildest dreams came true because the money was really great! I used it to pursue all kinds of interests. For example, I was privileged enough to run a full 26.2 mile marathon in 2010. Running a marathon is pretty expensive and time consuming and not a common goal for a person in their 20's. I wanted to know I could accomplish something that required that level of dedication, persistence, endurance, and consistency. So many great lessons were learned through the years and I'm really blessed to still be here!
What are your stats/measurements?
Crystal Taylor: I am 5'7", 135 lbs, and my measurements are 34C-28-36

How did you start within the industry?
Crystal Taylor: Well as I said previously I was a dancer for right around 9 years. Since most porn is shot in LA, it's only a matter or time before you are approached within the SW industry and presented with an opportunity to work in porn. For me it was a natural progression because I was already on platforms like OnlyFans and ManyVids. I wanted to bump my business up to the next level and build my following through increased exposure by working with an agent.

How did you create the name?
Crystal Taylor: My father actually wanted to name me Crystal so I've been going by Crystal for over 20 years. It's really not that much of a stretch. It's a very natural extension of myself and one of the many fun personas I entertain. I came up with 'Taylor' for a very specific reason. I admit I'm not the biggest Taylor Swift fan however something I admire about her is that she goes out of her way to interact with her fans and to show them how much she appreciates them.
I aspire to conduct my relationships with my fans in a similar fashion. She is loved by so many  partly due to her dedication to her fans and I want to conduct myself similarly. The people who support me know how much I appreciate them because they're the ones truly responsible for changing my life. I love anyone who supports what I'm doing and I find it extremely flattering!

Tell us about your first shoot? Was it what you expected?
Crystal Taylor: My first shoot was in alignment with what I expected. I have already been shooting my own content for years so I know what to do when the camera is rolling.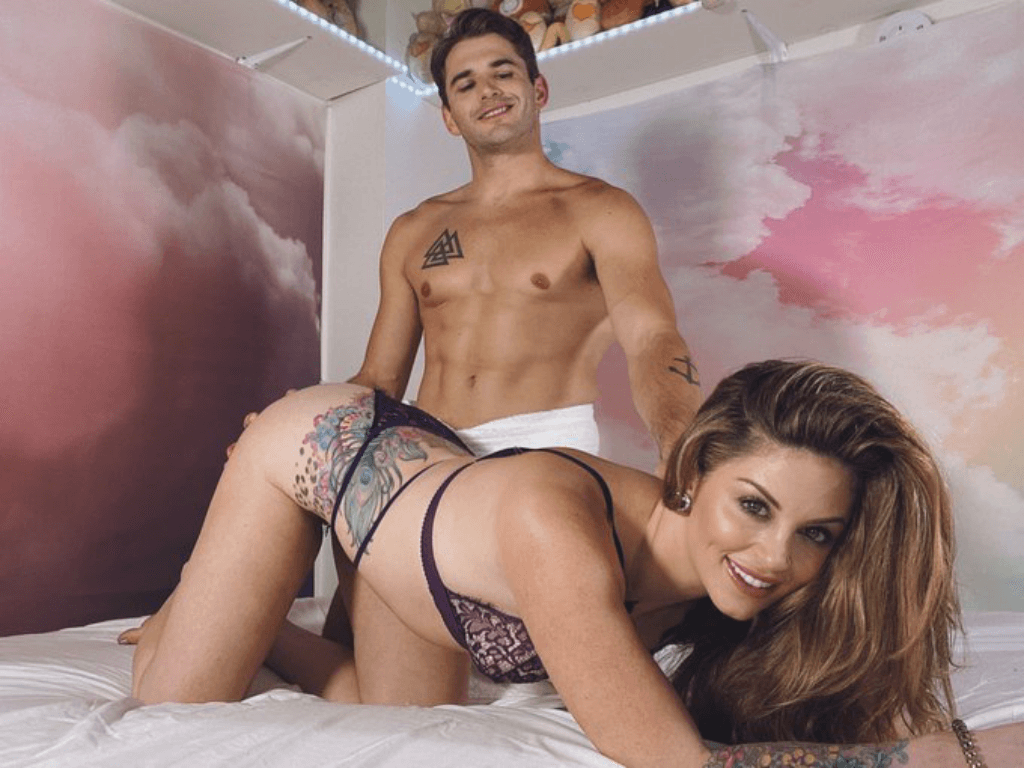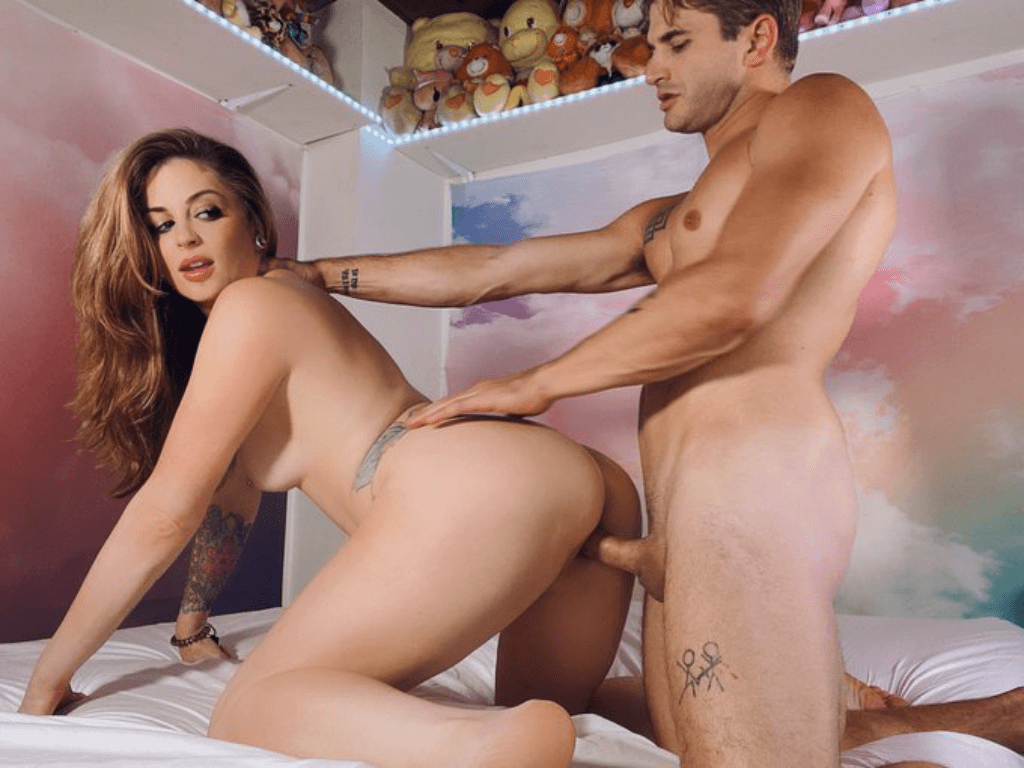 Where do you see yourself in 5 years time?
Crystal Taylor: In five years I would like to be doing what I'm doing now at a more advanced level. I'm already living my dreams and I have nothing but gratitude regarding my current state of affairs.

What's your favorite sexual position on & off camera & why
Crystal Taylor: I don't have a favorite position but I like missionary because I like eye contact, kissing, and the level of connection that it provides.

Which pornstar would you most like to work with?
Crystal Taylor: Jason Luv … however I'm not sure he is shooting much these days. Regardless I'd like to at least have a conversation with him because he seems humble and intelligent and I appreciate those qualities in my connections.

What would you change about the adult industry?
Crystal Taylor: The stigma surrounding adult work and also the predators in this industry that aim to push the boundaries and exploit the ignorance of either new or young performers.

Which pornstar do you admire and why?
Crystal Taylor: I admire Jason Luv as I mentioned previously because he runs several successful businesses, has kept his humility and kindness intact, has tremendous discipline and consistency in his self care routine, and has creative side projects. He's well rounded and that's very commendable.

Are there any sex acts that you haven't shot yet but want to?
Crystal Taylor: Definitely a gang bang with blacked.com that's been at the top of my "fuck it list" since porn was on my radar.

Has the stigma around the adult industry affected you?
Crystal Taylor: The people in my life support what I do so it hasn't affected me much. I do read things online that echo the stigma and are disappointing however the only fucks I give are on camera. The willfully ignorant comments made by those with the intellect of ceiling fans are of zero consequence to me. I liberated myself from sexual shame many years ago.

How do you stay in shape?
Crystal Taylor: I do flexibility training for 70-80 minutes 7 days a week. I train gymnastics 3-4 days a week. I also roller skate 4-6 days a week. I can spend up to 4-6 hours a day in high octane movement and nothing makes me happier.

What advice would you give to someone wanting to get into the industry?
Crystal Taylor: Do not enter porn if you have problems with drugs or alcohol it will most likely exacerbate them. Also make sure you understand the consequences of adult work because there are many and they are heavily weighted. I also believe sex work is extremely liberating but you have to have business prowess, psychological stability, emotional regulation, and street smarts otherwise you won't be able to truly reap the benefits.

What hobbies & interests do you have outside of the adult industry?
Crystal Taylor: I am a gymnast and I specialize in aerial dance. I also spend a lot of time roller skating. I love to read and educate myself. I have a very long list of interests there's nothing dull about the way I choose to spend my time and I'm never bored!

Do you use sex toys? If so which ones?
Crystal Taylor: I have a suitcase full of them. My favorite one of all time is a tie between my Jimmy Jane Form 2 and my Hitachi magic wand

ell us a bit about stripping at clubs...
Crystal Taylor: I was a stripper for just about 9 years and I loved every second of it. A decade ago a fellow female performer in the circus had been working in strip clubs and was continuously nagging me to come work at a club with her to show off my pole skills. I was initially recalcitrant to work in that environment but she persisted and I eventually obliged. My first night dancing I made $1500 in five hours which was pretty great for a dancer because this was not the glory stripper days of the '90s. In fact it was a Wednesday night in Hollywood and my hustle exponentially evolved from that first shift forward.  I flourished in the strip club environment and financially speaking it was far superior to the paychecks from circus performances minus the aggravation of competing to get booked. I continued to do it on-and-off for 9 years and in the process, I developed a reverence for the art of real sex work and a skill set that continues to serve me well presently.

Do you watch porn? If so what type?
Crystal Taylor: I watch porn far less than I perform in it. I love gangbangs

If you were interviewing a pornstar what would you ask them? & answer this question


Crystal Taylor: What do you love most about being a performer?
…. and my answer to that is I'm a hardcore exhibitionist and I love the opportunity to live out some really wild sexual fantasies. The adult industry is a relatively safe container for sexual exploration amongst like minded individuals who value consent, take care of their health, and who are regularly tested for STDs.

What really turns you on?
Crystal Taylor: A great personality, excellent personal hygiene, and effervescent chemistry

Who would you like to nominate to answer these questions within the industry?
Crystal Taylor: My lovely friend Lisey Sweet, she's such a doll and her butthole is truly magical!

More of Crystal Taylor can be seen by clicking the links below