Tell us a bit about yourself
Baby Karma: I'm 20 years old I'm a Gemini I love tattoos and dogs.

What are your stats/measurements?
Baby Karma: 34b 5'2 and 120lbs.

How did you start within the industry?
Baby Karma:  My friend brought me in.

How did you create the name?
Baby Karma: Well karma is what all my friends call me and baby came from backwood baby my other nickname because I smoke a lot and only smoke backwoods. So I just combined the two.

Why do you want to become a pornstar?
Baby Karma: I already am but because it's good money and will help me financially towards opening my own tattoo shop.

Tell us about your first shoot? Was it what you expected?
Baby Karma: It was fun it was in Arizona the people were awesome and a big confidence boost but yes it was what I expected just more laid back.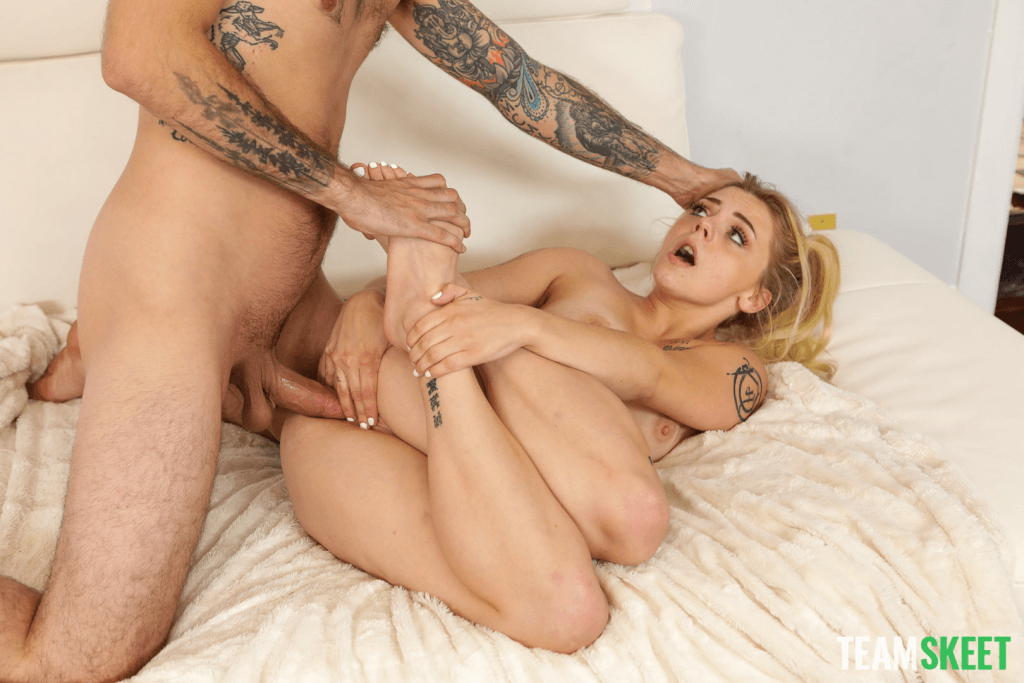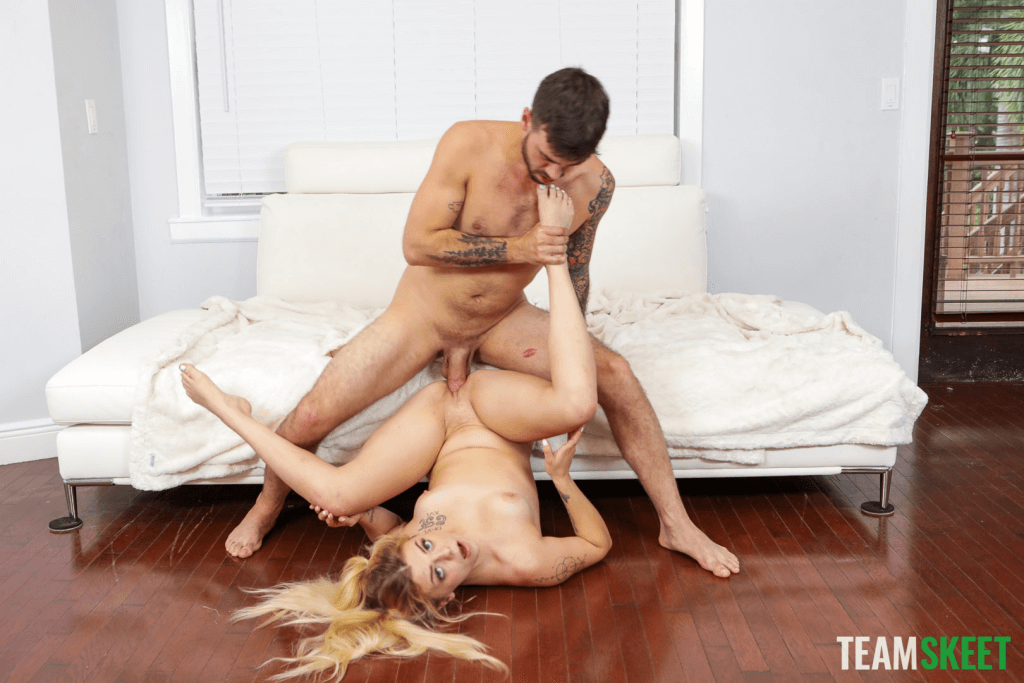 Where do you see yourself in 5 years time?
Baby Karma: In Cali with my own tattoo shop and also as a pornographer I wanna shoot films and be behind the camera.

What's your favorite sexual position on & off camera & why?
Baby Karma: On and off I love doggie and because it hits different and goes deeper and it's easier for both partners to both put some work in.

Are there any sex acts that you want to shoot?
Baby Karma: I wanna do a giant orgy bunch of girls and like only one or two guys.

Which pornstar would you most like to work with?
Baby Karma: Jason Luv or Riley reed.

What would you change about the adult industry?
Baby Karma: The pay for men it's way less than what women get per shoot. And it's not fair when half the time they do the same work I think their pay should be raised to equal women's.

There is often a stigma around the adult industry, has this affected you and if it did how did you handle it?
Baby Karma: Oh no I haven't had to deal with that people can think what they want it doesn't affect me any.

What advice would you give to someone wanting to get into the industry?
Baby Karma: If you don't want anybody to know what you were doingyou probably ain't got any buisness doing it in the first place. Be yourself 100%.

Which pornstar do you admire and why?
Baby Karma: Val Steele bc shes uniquely herself and beautiful while she does it.

Do you use sex toys? If so which ones?
Baby Karma: Yes mainly pure romance or clitoral stimulators.

Do you watch porn? If so what type?
Baby Karma: Gangbangs and lesbian.

If you directed a scene what would it be about and who would feature?
Baby Karma:  If I directed a scene it would be about women and their pleasure and I don't know who would feature specifically .

How do you stay in shape?
Baby Karma: I do yoga twice a day and I pay for the Whitney Simmons app she is has amazing workout routines.

If you were interviewing a pornstar what would you ask them? & answer this question
Baby Karma: I have no idea prob the same things ur asking me.

What really turns you on?
Baby Karma: Being chocked.

Who, within the adult industry would you like to nominate to answer these questions?
Baby Karma was interviewed by Lior.

More of Baby Karma can be seen by clicking the links below