Tell us a bit about yourself
Malayia Wolf: Hello everyone, I am Malayia Wolf, I am 30 years old, I work as a porn actress, stripper and erotic alternative model. Currently I am perfecting myself in dance and theater, my strength in dance disciplines is pole exotic. But I am opening myself to other sensual styles also because I like to innovate in strip shows.
Regarding my work as a porn actress it is very recent but I am determined to leave a mark on the world. I was born in Santa Fe Capital, I am Argentina and at the moment I am single. I was born on March 9, 1990. Quite nomadic for my work but very grateful because I love to travel and meet people, it is one of the things I enjoy most about my work.

What are your stats/measurements?
How did you start within the industry?
Malayia Wolf: I started in the industry with erotic and explicit photos on Suicide Girls, a platform for erotic alternative models and my followers always told me that I should dedicate myself to porn, at first I was not very convinced by the idea because I consume porn on the web and I felt that my body was not up to what is seen on the web, I had many uncertainties about whether I could manage to work and enter the industry.
How did you create the name?
Malayia Wolf: My name Malayia arose from a nickname that my friends had given me, because of my slightly oriental features they called me Malayia and it remained. Wolf arose simply because I liked how it looked. I honestly didn't think about it much, I flow in one afternoon with a photographer friend. Malayia Wolf was born the day I decided to sign up for the Suicide Girls agency and I decided to call myself that in all my facets.
What do you enjoy most about being a pornstar?
Malayia Wolf: What I enjoy the most about being a porn star is being able to work with what I am passionate about, I enjoy sex a lot it is a pleasure to be able to combine these things in a job that I do not feel like a burden to others, time flies by and I enjoy since when everything is gestating even before recording.
I love to bring pleasure to others through the screens and that they feel excited by what they see, identified and even generate fantasies, that they can feel in the same way that I did It is already a compliment for me, it is not just sex we are sources of energy and transmitting that energy through screens is incredible for me.
Behind everything they see there are many people who study and are concerned with generating amazing content for the public and our task as actors to others is to take all that to another level and cross the camera in a way that is real. I love creating characters with everything it takes from thinking about the costumes, the history, the movements, the roles and the ones that have touched me until now have a lot of my real personality.

Where do you see yourself in 5 years time?
Malayia Wolf: In 5 years I see myself triumphing and already being known at least to that I aspire, perhaps already producing my videos myself and having a channel, with more experience and knowledge, taking porn to another dimension, I love virtual I want to dabble in virtual games and virtual reality to others as technology advances I think there will be other platforms and ways to transmit this industry. Traveling much more that is a condiment that I love from my work to others.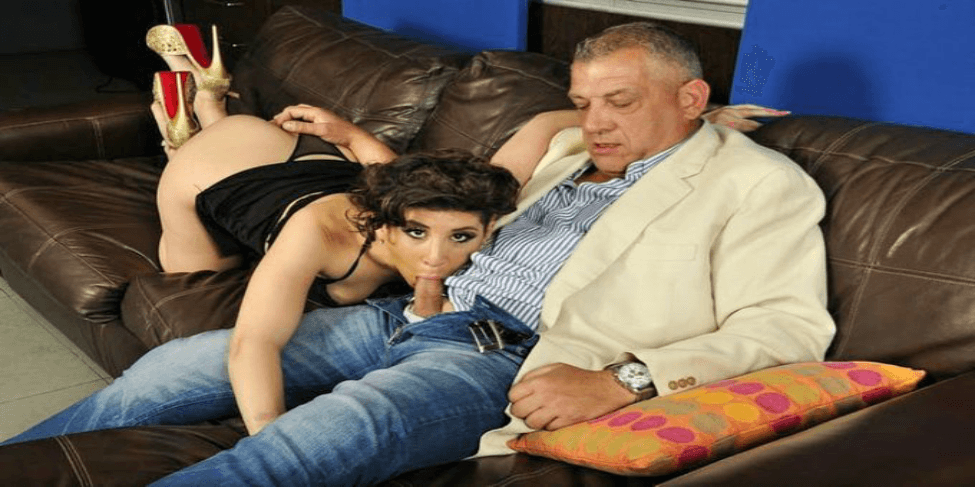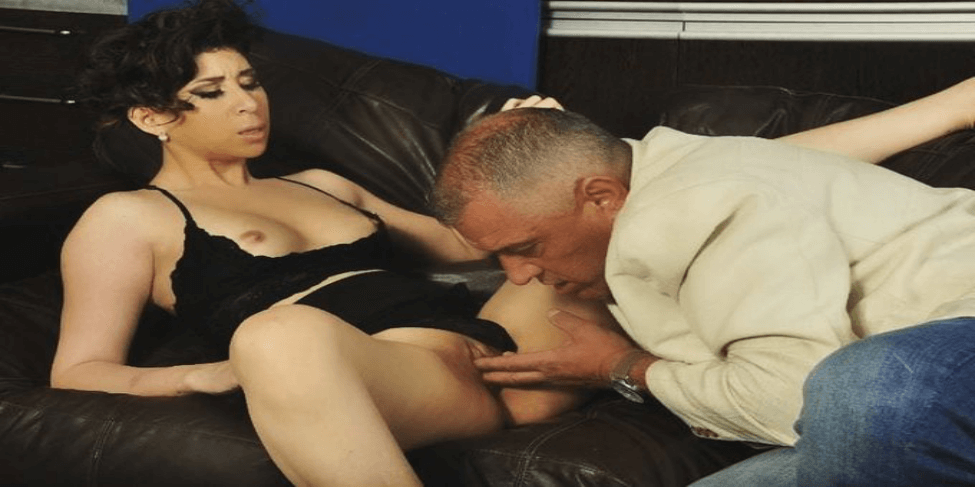 What's your favorite sexual position on & off camera & why?
Malayia Wolf: My favorite position is in 4 both on and off camera because I love being penetrated from behind, I feel dominated that I love, I think I have a good ass and it looks beautiful on camera and personally, I really like spanking and That they pull my hair, slaps, spits and good hard sex itself but I have days that I am more in a plane of taking more slowly and that they treat me with love in a soft and slow spoon, that always flows I have good skin with people that I had sex I understand very well, I have a body language that flows and connects me with the other.

Are there any sex acts that you haven't shot yet but want to?
Malayia Wolf: There are sexual acts that I have not yet done and that I love to explore my sexuality, for example anal I have not yet done and is also a virgin, I want to do double, triple and as much as possible of simultaneous penetration, I never did a gang bang, a bukake, a glory hole and I would also like to venture into vaginal acrobatics.

Which pornstar would you most like to work with?
Malayia Wolf: I would like to work with Rocco Siffredi, Esperanza Gomez, Riley Reid, Apolonia Lapiedra, Cherry Crush and I could follow the list because I admire and like many different styles of people and sexualities.

There is often a stigma around the adult industry, has this affected you and if it did how did you handle it?
Malayia Wolf: Since my beginning as an erotic model, I have already lived experiences of rejection and questioning what I had chosen, the photos quickly spread in my country and my family, friends and acquaintances got access, I am not ashamed at all, I was always clear about what I was doing and I took it as a job and a lot of naturalness.
So the transition to a porn actress was only to reinforce for me my convictions and to demonstrate to others that taboos are for them not for me, I am proud to be a porn actress and to others I think that more exposed people that we, open and transparent, do not know if it exists. Today, opinions do not affect me, I am empathetic and I respect him but I do not dislike him. I'm in a different tune.

What's the weirdest thing that you've been asked to do during a shoot?
Malayia Wolf: To this day they have not asked me for anything strange, I am disappointed if they expected a great story in this question, but I liked everything they asked me, I was comfortable with the scene and we always agreed on poses, acts, roles and Usually the director gives you a partner who empowers both of them and it's like you're on par with the scene.

What advice would you give to someone wanting to get into the industry?
Malayia Wolf:  The council that would give a person who wants to enter the industry would be not to dedicate himself only to the money he will earn, to focus on where he wants to go, to surround himself with people who achieved that success, to be humble, Human and grateful because one is in the place that is, thanks to the support of the public, we would not have achieved anything and that we are not influenced by the insecurities of others.
It's a job that is not fully regulated so if you are not prepared to give it your all like other professions that have everything regulated do not dedicate yourself to this is very simple, here there is more human connection than papers and bills. I would like this profession to be done for pleasure and not out of necessity because you experience another harmony and lose the magic to others.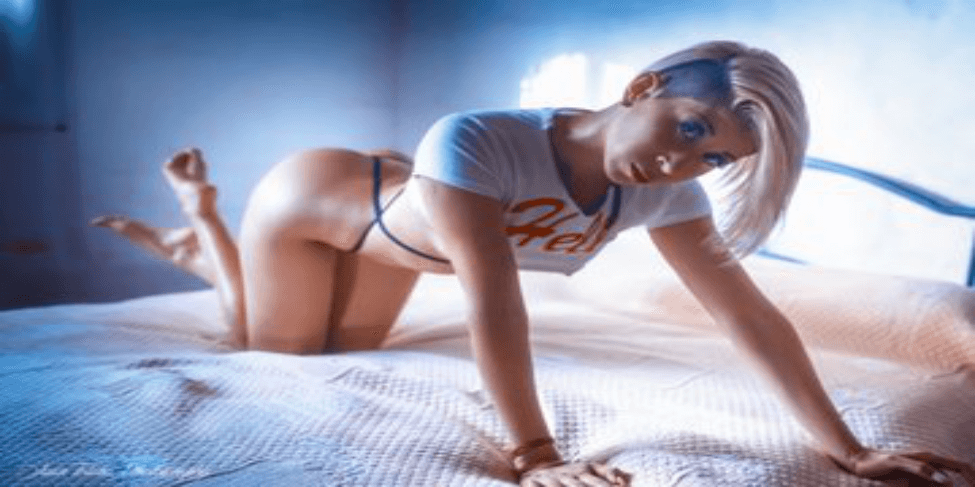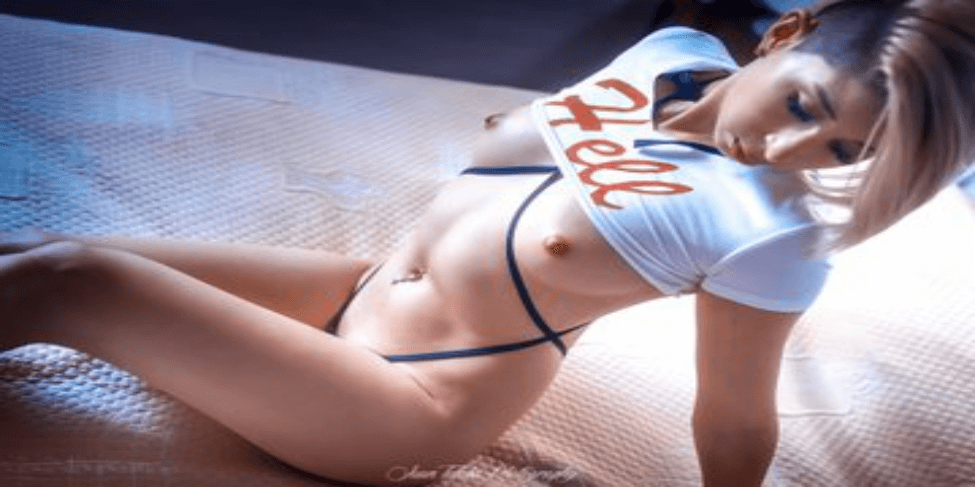 What hobbies & interests do you have outside of the adult industry?
Malayia Wolf: My interests outside the industry are related to art, I really enjoy theater, cinema, acrobatics and dance. Health, personal care, before walking through this area I was dedicated to aesthetics and not only is beauty behind all that there is a construction together with the person of bonds of trust, security, transform, evolve, create habits and accompany that transition. Traveling and living new experiences with other cultures enriches me a lot, knowing places and surrounding myself with people who think differently from me and with another head also nourishes me.

What would you change about the adult industry?
Malayia Wolf: What would change in the adult industry may be that the circle is no longer so closed, I mean that there are no agencies in Argentina at least that can help you become a porn actor, I had to look for data to know how to enter, there is also a legal vacuum because it is not regulated as a common job, there is no exact remuneration of how much you will earn per set because that is also according to what the producer has to pay you.
It depends on your skills as an actor, career and even so they will not pay you the same in all the sets, I meant that to work as a porn actor you do not dedicate yourself to money because it is not a priority and since it is not regulated you do not make a big coin, equal remuneration for male actors who are usually paid very little and a space that filters the real production companies because on the way I met false directors and scammers.

Do you use sex toys? If so which ones?
Malayia Wolf: If I use toys! I love them !! Dildos I have various sizes they have given me and I really appreciate them, I use them alone and sometimes in company and then I love bdsm soft I am a very beginner in that environment so I go slowly discovering things that give me pleasure and my favorite is latex.

To date which porn scene are you most proud of & why?
Malayia Wolf: To date the porn scene that makes me feel most satisfied is the last film I made, I can not count as you already know from a legal agreement but it is the set that brings together almost all of me sexually, my morbid, I am also with actors who They attract a lot, sexually they took me to another level, very dirty and strong sex with topics of domination / submission, threesomes, lesbianism, bisexuality, fetishes and it already excites me from just remembering, believe me, it's from another planet and the director is a crack.

Do you watch porn? If so what type?
Malayia Wolf: I watch porn and my spectrum ranges from the human to the hentai, so open I am, I enjoy both environments.
I usually look at topics of oral lips in a penis and vagina they also provoke me a lot, especially the gagging, I like creampies, the glory holes, the gang bang, bukake, the Daddy, the real couples that are filmed, the trans and gay porn I am also very open in my spectrum hahahaha.

What really turns you on?
Malayia Wolf : What really excites me is listening to the sound of when we fuck, the real smell, not the perfume, the real smell of the person and hearing them moan for the same pleasure that it is giving me and it drives me crazy.

Who would you like to nominate to answer these questions within the industry?
Malayia Wolf : I would like to nominate Stefy Quinn an actress that I am very passionate about, she is Argentinian and I would very much like to be known.

More of Malayia Wolf can be seen by clicking the links below