Tell us a bit about yourself
Lara De Santis: Hi, I am Lara De Santis, porn actress from Italy. I am 41 years old,

What are your stats/measurements?
Lara De Santis: 38D-26-36 height 5'4" weight 10lbs.

How did you create the name?
Lara De Santis: I didn't think too much… it all happened so fast, I didn't realize when I started to be known for the first time when I was recognized in the street, it was very strange for me but of course was a nice feeling also. 😊

How did you start within the industry?
Lara De Santis: I started to work in the porn industry 11 years ago with a homemade production from Florence. At that time, I wasn't thinking to build a career or something like that. I just wanted to have fun with my husband and try new experiences. But after a few months with the amateur production, other production companies started to call me in Italy.
At the beginning I didn't know what I should to… stop doing it or continue, I was very confused about it, but in the end, I said to myself: why not? I was already recognized in my town from the people that I knew so… I accepted a new job, and I started to work for many productions in Italy, and then Budapest, as: Private, Evil Angel, Marc Dorcel, Babes, 21Sextury and many others.
After a few years I had a call from Rocco Siffredi, he wanted me in a few scenes for him. I was so excited!!! I never thought that I could of arrived so high! It was amazing!!! The scenes that I did where vey hardcore, for me it was something new and I was not sure I can do it, but I managed well.
And so, during the shooting a team from Italy's most important television company was there and they liked me, so Rocco called me again, this time for a very big project: Siffredi's Hard Academy, that by the way… it still go on Neflix. Doing that, for me was the best experience in the porn industry until now.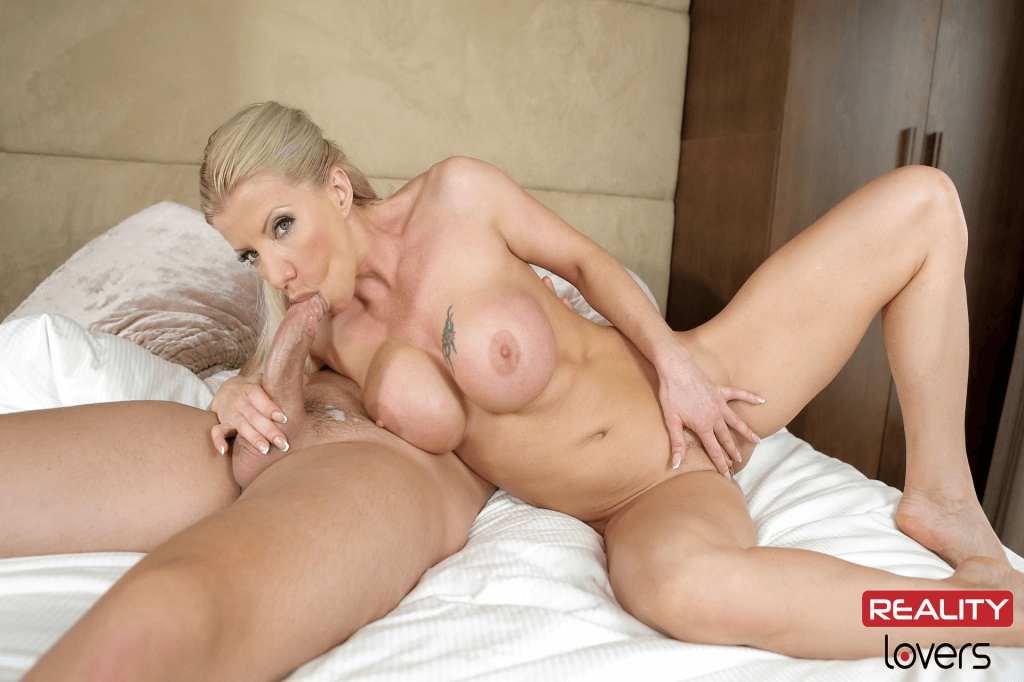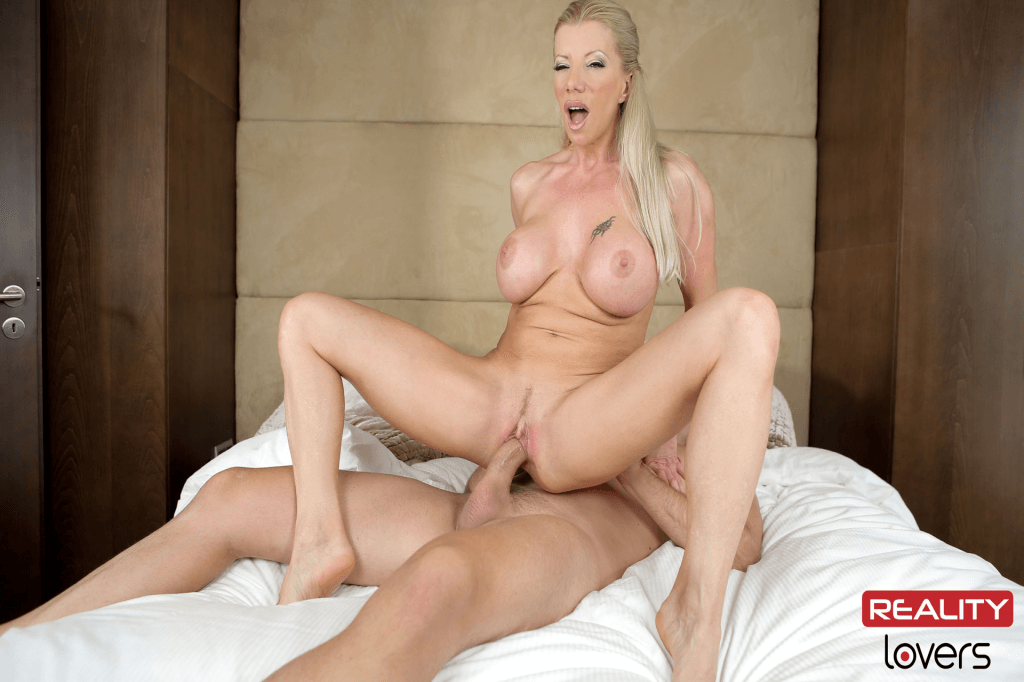 What do you enjoy most about being a pornstar?
Lara De Santis: I love to be on the set, and see many people around me, I like having sex under the spotlights, I feel very comfortable and enjoy it.

Where do you see yourself in 5 years time?
Lara De Santis: Oh, I really don't know and I don't do plans for the future, usually… I like to be living in the present and enjoying every moment. But I would like to do porn for another 2, maybe 3 years… depends on how it will work and how much my body will still be fit. 😉

What's your favorite sexual position on & off camera & why
Lara De Santis: My favorite position on camera is doggy stile, I like it because I know people love my ass and I get very excited about it.  Off camera I like also doggy very much but also missionary one. 😉

Which pornstar would you most like to work with?
Lara De Santis: Nicole Aniston and Danny D are my favorite pornstars. I would like to work with them very much!

Have you ever been grossed out during a shoot?
Lara De Santis: Yes, I had…is not easy but I always try to find a way to hide it. And keep my mind busy, thinking at something else so I cannot do the grossed face. Sometimes it's funny, especially when I see myself after and I realize that I didn't hide it all. hahaha

Are there any sex acts that you haven't shot yet but want to?
Lara De Santis: I've never worked with trans performer and I really want to do it. I hope very soon.

What advice would you give to someone wanting to get into the industry?
Lara De Santis: To think about it a lot, ask him(her)self if it is really what he(her) wants to do it, and be aware of all the things they twill go through. It's not always easy like it seams. A nice face and body are not enough to be a pornstar, you need a good personality with a strong character, dedicated and responsible. It takes a while to learn everything and being very good on the set but if the personality is good everything is easier.

What hobbies & interests do you have outside of the adult industry?
Lara De Santis: I like to spend my time at the gym, listening to good music, watching movies and reading some good book. I want to learn how to draw, I like it very much drawing people's faces, since I was a kid. I am good but I should learn the technque better.

Do you use sex toys? If so which ones?
Lara De Santis: Yes, I do, lately I've have so much fun with monster dildos that my husband and I make. I have a lot of this kind and I use them for stretching my ass. I may start a dildos production soon.

To date which porn scene are you most proud of & why?
Lara De Santis: I really don't know. I don't have one, I am very proud of many of my scenes for example the one for Legal Porno, for my 40th birthday.  It was a super-hot party and I really enjoyed that scene. Of course, there are many others which I Iove to do and I'm proud of doing them.

Do you watch porn? If so what type?
Lara De Santis: Of course, I watch porn, depends… I like many types, Sometimes I like soft, erotic and sensual stuff, sometimes I like hardcore, I like to see orgy, gangbangs and stuff like that.

If you were interviewing a pornstar what would you ask them? & answer this question


Lara De Santis: I would ask: How it was the first time on the set. For me was terrifying, I was so afraid that I cannot do it that my legs were shaking so bad that I couldn't walk on high heels. Fortunately, I calmed down after some time and everything went well.

What really turns you on?
Lara De Santis: To be touched softly and be kissed make me crazy…..

Who would you like to nominate to answer these questions within the industry?
Lara De Santis: Nicole Aniston and Danny D. hahaha. Kisesses!!!!!!!

More of Lara De Santis can be seen by clicking the links below