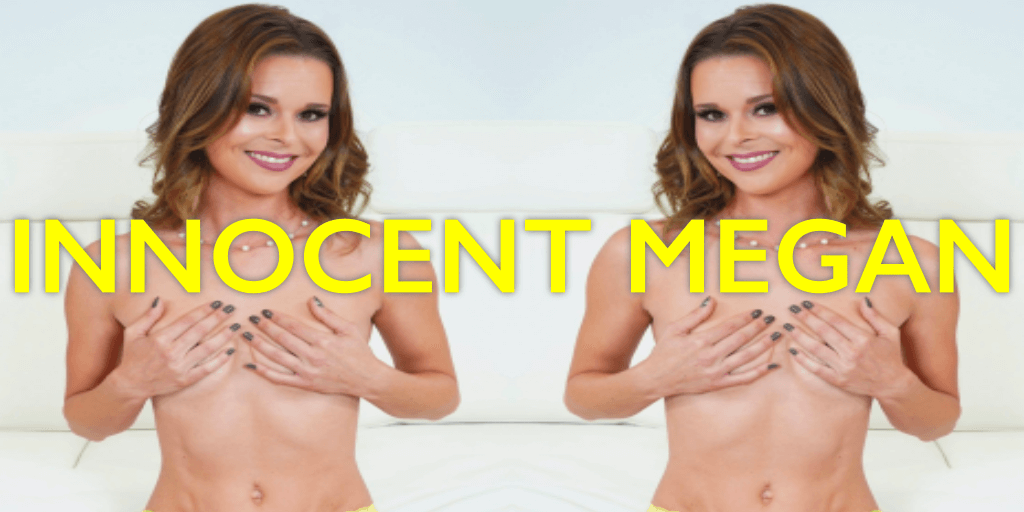 Tell us a bit about yourself
Innocent Megan: I am a 32 year old milf mother of three. I am the minivan soccer mom baking brownies on the weekend and shoving a casserole in the oven. I love the beach. My favorite band is Hippie Sabotage. My favorite color is green, like the color of money and cannabis. I am currently getting divorced.

What are your stats/measurements?
Innocent Megan: 34A-27-31 I am 100 pounds and 5'4 wearing a 6 1/2 shoe

How did you start within the industry?
Innocent Megan: Such an interesting question! Well, not only was I a  milf and all star June Clever, I was also a Grade A trophy wife. However, I had a dark twisted secret.  In order to spice up my sex life with my husband I'm getting divorced from, I decided to put our sex life online to share with the world. You have to always tend to your marriage and keep it sexually healthy, it's extremely important for survival.
I made an account on PornHub and To my surprise, it exploded. I received over 20 MILLION views on PH.  Unfortunately, my husband decided that he was going to be the kind of husband not in fairy tales. I decided to leave my marriage and took my Amateur views on PH mainstream. I contacted multiple Talent agencies and decided to go with Hussie Models. I took my Amateur views Professional and received a 3 year contract with the Leading Talent agency on the East Coast.

How did you create the name?
Innocent Megan: Most Pornstars like First and last names and it works. However, I'm not like all pornstars. I was amateur at the time. When I thought about myself as a person and my character and actual human names, I was having a hard time. My brain continued to go towards Nouns and verbs. Your alter ego is a very big deal and a twist on a name can be very dominant. It's also not the norm in porn.
I decided to go with an Adjective that stands as a noun. I went with Innocent. I was Innocent in my real life, I just had a side I shared behind closed doors. The next part was an actual name. There used to be a Pornstar in the 1980's. Her name was Megan Leigh. Real acting. No fake bullshit. She's interestingly intriguing!  She was a beautiful adult film star. Her art was amazing, so innocent and natural and when I think of myself as a Pornstar I think of her. So Innocent Megan was born.

Tell us about your first shoot? Was it what you expected?
Innocent Megan: Lots of things go through your mind when going to do professional porn for the first time. "Is this real?", "What if it's a scam?", "What if I show up to some dinky motel with bedbugs for a shoot with a guy and a cell phone?". It didn't matter I had signed a contract, spoken multiple times with my representing agent Riley Reynolds, who is professional and on point, got tested, stayed in a model home, signed paperwork. None of that mattered. The doubt still seeps in.
So, I get to the shoot, and all my doubt subsided. I had made the right decision and most of my fears dropped. It's kinda weird being on camera with lights and a make up artist but it was a fantastic experience. Nathy production did my make up, lighting was set up correctly, Johnny Robins was an amazingly comfortable director to shoot my scene with and Milian was adorably sweet. My upper lip kept sweating from my nerves. It was empowering and sensationally fierce at the same time. I was very at ease on the set of Hussie Models.

Why do you want to become a pornstar?
Innocent Megan: I decided to go ahead and take my amateur views Professional because why not? I was already all over the internet. You could type Innocent Megan in Google search and I was there. Once I got 3 movies featured on the homepage of pornhub at the same time and was called on the phone by a friend asking if I knew that was out there. Lol.
So when my husband failed at being the husband he had the potential to be, I decided the very best way to show him exactly what he fucked up was to make sure he has to see my face every single time he goes online to jack off. Lmao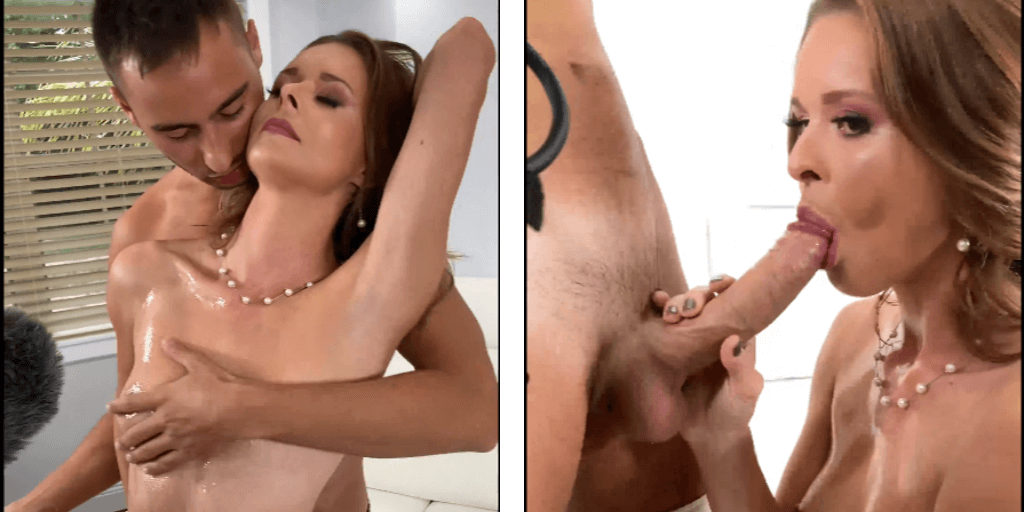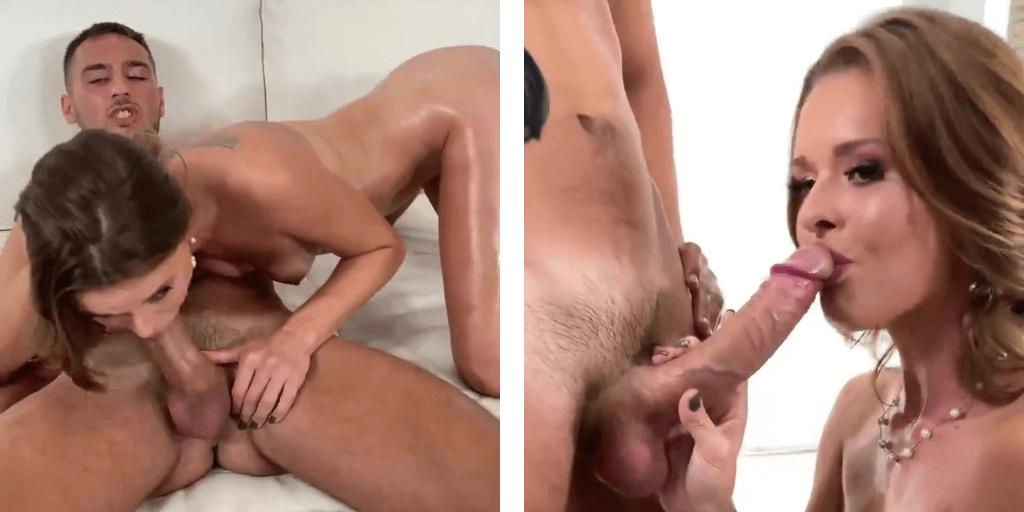 Where do you see yourself in 5 years time?
Innocent Megan: Wow! In 5 years time, I will have a strain of cannabis called Innocent Megan. I will have merchandise. Will have shot an old school Adult Film like Megan Leigh and only hope to be as good. I will have put one of three children through college. I will hopefully have a Fleshlight. Live by the beach. Maybe open a sex club. Simply live in pure joy, not just happiness.

What's your favorite sexual position on & off camera & why
Innocent Megan: I tend to really enjoy blowjobs. I give a badass blowjob. Something about having complete control of someone's feeling of cumming in my mouth turns me on. I love blowjobs on and off camera. That will never change.

Which pornstar would you most like to work with?
Innocent Megan: I would love to work with any Female Actress. They're all beautiful in their own way and I can't just pick one. That's asking a lot. Lol

What would you change about the adult industry?
Innocent Megan: I wish I could change people's stigma and perceptions of the sex industry in general. The majority of the planet doesn't understand you have to be mentally intelligent to understand the adult industry is a business. That it shouldn't be chastised or frowned upon by those who have the strength to put all their insecurities out there for the world to see. That right there is award worthy in itself.

How do you stay in shape?
Innocent Megan: I've been thin my entire life. Even after babies I slimmed down rather easily. It's important to focus on making exercise a part of your lifestyle. It can do tremendous things with stress. I mostly just do situps while watching TV and butt squats in the shower.

Are there any sex acts that you want to shoot?
Innocent Megan: I would love to shoot an old school adult film like Megan Leigh. My fucking dream!!!

Has the stigma around the adult industry affected you?
Innocent Megan: There's definitely a stigma around the adult and sex industry as I just explained. It has not affected me in the slightest. I know who I am and I know my worth. No one can make me frown upon my choices regarding the adult industry.

What advice would you give to someone wanting to get into the industry?
Innocent Megan: Be sure to understand everyone you think won't find out will eventually and are you ok with that? If you don't want anyone to know you do porn, don't do it.

What hobbies & interests do you have outside of the adult industry?
Innocent Megan: Spending time with my loved ones. Smoke cannabis, go to the beach, poi, mudding, and riding on the four wheeler in the country 😉

Do you use sex toys? If so which ones?
Innocent Megan: I tend to like my clit stimulated during sex so just a small vibrator does the trick for me.

Which pornstar do you admire?
Innocent Megan: I admire Megan Leigh, she made the best porn of all time!!!!

Do you watch porn? If so what type?
Innocent Megan: I'm not exactly a fan of watching porn to get off. I like to use my imagination of being deeply connected to someone. But i do like to watch 80's porn for fun, not to get off. So figure that one out! Lololol

If you were interviewing a pornstar what would you ask them? & answer this question


Innocent Megan: If I could bring a pornstar back from the dead and interview them, I would ask Megan Leigh why she committed suicide.

What really turns you on?
Innocent Megan: Being sexually connected to someone to where I allow them to feel my soul !

Who would you like to nominate to answer these questions within the industry?
Innocent Megan: I would nominate Riley Reynolds,lol, My agent with Hussie Models.

More of Innocent Megan can be seen by clicking the links below